NBA MVP Race: Eight Questions To Ask When Debating Who Should Win 2020-21 Most Valuable Player
Credit:
Jesse D. Garrabrant/NBAE via Getty Images. Pictured: Stephen Curry.
There's a little less than a month left in the NBA regular season, and we still do not have a clear winner for MVP. Despite a recent poll in which Denver center Nikola Jokic garnered 90-of-95 possible first-place votes, the conversation continues as to who else could possibly win it.
Damian Lillard goes on a run of Dame Time? Maybe it's him.
Steph Curry, the best 3-point shooter the world has ever seen, hits a remarkable amount of 3s? What about him for MVP?
Joel Embiid was the favorite before his injury. Why not now?
All of them, along with Luka Doncic, Giannis Antetokounmpo and LeBron James before his injury, are deserving. All are having incredible seasons.
So, before you decide on who you think MVP should be, here are some questions:
I. How do you define "Most Valuable" this season?
This season's shortened, disrupted, chopped, screwed, and blended schedule creates more issues than normal when assessing the MVP.
Typically, the definition of value is tied to winning, and certainly, you can't have a losing record and be a serious MVP candidate. But the Utah Jazz and Phoenix Suns sit No. 1 and 2 in the West, respectively, without a single serious candidate between them. The Clippers are very likely to reach the 3-seed (at least), and Kawhi Leonard is not in any of the discussions.
In the East, Joel Embiid is certainly in the running for the top-seed Sixers, but the Nets and Bucks both only have received passing consideration for Antetokounmpo and James Harden, respectively.
With a year like this, the ability of teams to compete and win nightly is different and being judged as such.
The reason the league never specifies what "valuable" means in the award is so that we have the kinds of conversations we do, which draws more attention to the league. MVP conversations fill pages like this one, talk shows, podcasts, TV segments and social media. It's purposefully left without definition so that the voter, or stand-in for a voter in conversations, can define it on their own terms.
So, it's up to you to define it. It's like choose your own adventure, only with toxic online discourse.
You have a wide range of options:
A. Best Player on the Best Team
B. Best Player in the NBA
C. Player Who Has Raised His Team The Most
D. Most Outstanding Player
E. Most Spectacular Player
F. The Player Whose Season Most "Defined" The Season (AKA The Narrative Award)
G. Most Impactful Player
I gravitate toward option G, personally. It means the player whose performance, while on the court, most directly contributed to winning.
But you can choose any definition. However, once you commit to it, you can consider the other definitions, but you need to be consistent. You can't take "Best Player On the Best Team" one year, and then when it's a year like this, walk away from Rudy Gobert or Donovan Mitchell.
II. How important is availability, and what are your specific limits on them?
This season, more than any other, has been a shitshow. The schedule, contact tracing, health and safety protocols, mental and physical exhaustion, it's all combined to make what is normally a long war of attrition — the regular season — and made it into a slog of a march to the finish line, with each team simply trying to keep everyone on their feet and in some sort of decent shape for the playoffs.
Teams have to keep an eye on the playoffs, especially with players who have long-term injury histories they have to manage.
Nikola Jokic has played in every game. Does that matter to you, in this context? Remember, it can impress you without thinking it has bearing on the award for Most Valuable.
Steph Curry has missed nine games.
Joel Embiid has missed (18) games. Eleven (10 consecutive) were related to his knee injury, six more due to minor injuries like back soreness or a sprained ankle. One game was due to health and safety protocols, and he can't be blamed for that. For that matter, a player's injury should not be viewed as a detriment. You don't choose to be injured, which Embiid legitimately was, and LeBron legitimately has been.
You can view this question through the prism that whether it's fair or not, Jokic has played more minutes, and therefore helped his team more. However, by that logic, were every major candidate hurt, you would have to put the league leader in minutes in consideration. And while Knicks fans would be thrilled and MVP bettors could just take the best player on Tom Thibodeau teams until the end of time, it's probably not the best practice.
It's fine to consider availability among other elements in the discussion, to use it as a tiebreaker or to provide some context, but there is a real argument to be made that with the way the NBA season is constructed, and especially this season, availability has its limits when determining who should be MVP.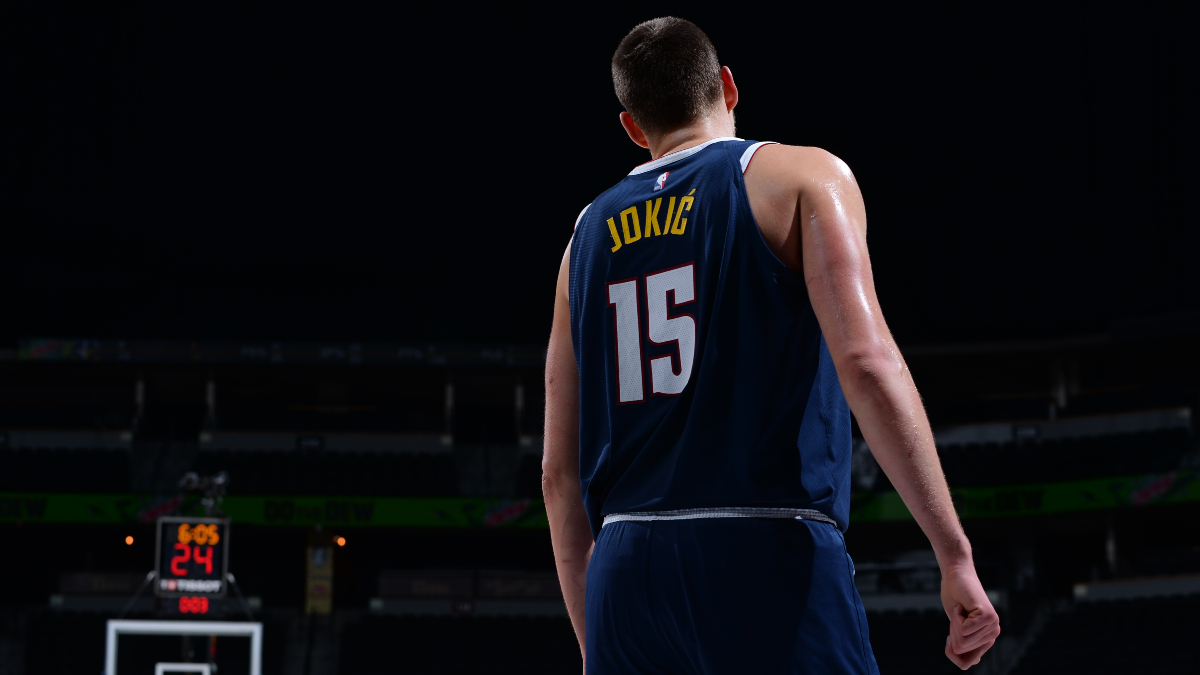 III. What role do stats play for you?
It is totally OK for you to ignore stats.
There are voters who based their selection entirely on "who is the story of the league this season?" This is not so serious as to suggest that you must have concrete, objective evidence.
However, it probably helps.
Make sure you understand what the metrics are telling you before you use them. Offensive rating isn't how good a player is offensively; it's how good a player's team is when they're on the floor. PER is naturally going to reward bigs due to the rebounding edge, won't account for defense, and tends to reward high-usage shot takers.
But it's good to have a background in concrete evidence, contextualized by watching the games and approached from multiple angles.
Jokic leads in almost every advanced category: PER, BPM, Win Shares, a stat, in particular, I like called VORP (Value Over Replacement Player). He's also doing all this with a much lower usage rate than the other candidates. Curry obviously leads in overall shooting efficiency, but Jokic is a surprisingly close second.
Also make sure to check out the pace-neutral stats, or per 100 possessions. For example, Embiid leads Jokic by 3.5 points per game, but per 100 possessions due to pace and minutes per game, Embiid's lead is actually 7. Similarly, Jokic's assists lead over the other candidates' increases because of the slow pace the Nuggets play at.
Just make sure you don't become beholden to the absolutes. Net rating tells you how a team played with a player on-court, but in a season so impacted by absences and schedule, a lot of context has to be applied.
IV. How much do you care about offensive-defensive balance?
Embiid is the best defensive player among the serious candidates, and the gap is massive.
It's not only fine to care about defense, it's important. If you are an objectively bad defender, that needs to weigh against your case.
If you do the deep dive (and I will in the coming weeks to show the work) you would find that most of the MVP candidates this season don't fit that category. Most of them are fine-to-good defenders with bad reputations.
However, deciding on how much you care about defense is a key step in the evaluation process, as it is half the floor. Additionally, you will have to rectify that with the fact that history has never bent toward that factor, as most often offensive players, often without much of a defensive reputation at all, earned votes in the majority of seasons.
Which brings us to:
V. How much does history matter?
The key here is whether you are comfortable breaking precedent with the history of the award. Notably, players voted on the award until 1980. There have been differing amounts of voters and the makeup has changed over time. Also, you know, League Pass is now a thing, as are advanced metrics. Voters are more informed than ever.
In the history of the award, 94% of the winners have come from a top-two conference seed since 1985. This year, multiple candidates are fourth or lower as of this writing.
Are you comfortable breaking that precedent?
Looking at the history of who has won the award may matter to you, and it may not, but decide that first.
VI. How much does winning matter?
This one is a little more obvious. The point of professional sports is money. The second point of professional sports is competition, and winning is the product of succeeding in that competition.
The Warriors are, as of this writing, six games over .500 with Curry playing. The Sixers are currently the No. 1 seed in the Eastern Conference. They are also just two games ahead of the Nuggets in the standings, though Denver is fourth in its conference.
If your definition is "best player from the best team," then good luck parsing whether it's Donovan Mitchell or Rudy Gobert. If it's "best qualified player from the best team of candidates," then it's Embiid for you, at the moment, but that also reduces your decision down, without nuance or context, and ignores schedule difficulty.
Winning has to matter, but you have to be able to parse the manner in which it matters.
Personally, I tend to think you need to raise your team to a certain level. If the Jazz or Suns had a stronger candidate, I would absolutely lean their way. But in the absence of those serious candidates, the bar shifts a little bit in this regard.
It is notable the gaps, however. The Warriors are currently .500 as of this writing, while the Sixers and Nuggets are 17 games or more over .500. That is not a slim gap.
VII. How much does teammate quality affect your vote?
This is what I refer to as the "shortcut" in a lot of MVP discussions. Especially with the advent of the very-useful on-vs.-off-court net ratings available via NBA.com, you can get a sense of how a team plays when a player is on the court vs. off.
I also consider this to be a massive trap.
With Curry on-court, the Warriors outscore their opponent by 3.5 points per 100 possessions. That's not bad. It's not great. But it's not bad.
Without Curry, the Warriors are outscored by 7.1 points per 100 possessions. If you watched them get absolutely annihilated by the Raptors a few weeks ago, you know what I'm talking about. This team looks like a bad G-League squad without Curry at times. So, that makes him more valuable, right?
Conversely, the Sixers are +11.9 with Embiid on-court and -0.8 with him off. HIs teammates are better, so his team is better. Except the difference between the two is greater than it is for Curry.
(I'd also note that the Warriors are -3.3 with Curry on the floor and Draymond Green on the bench this season.)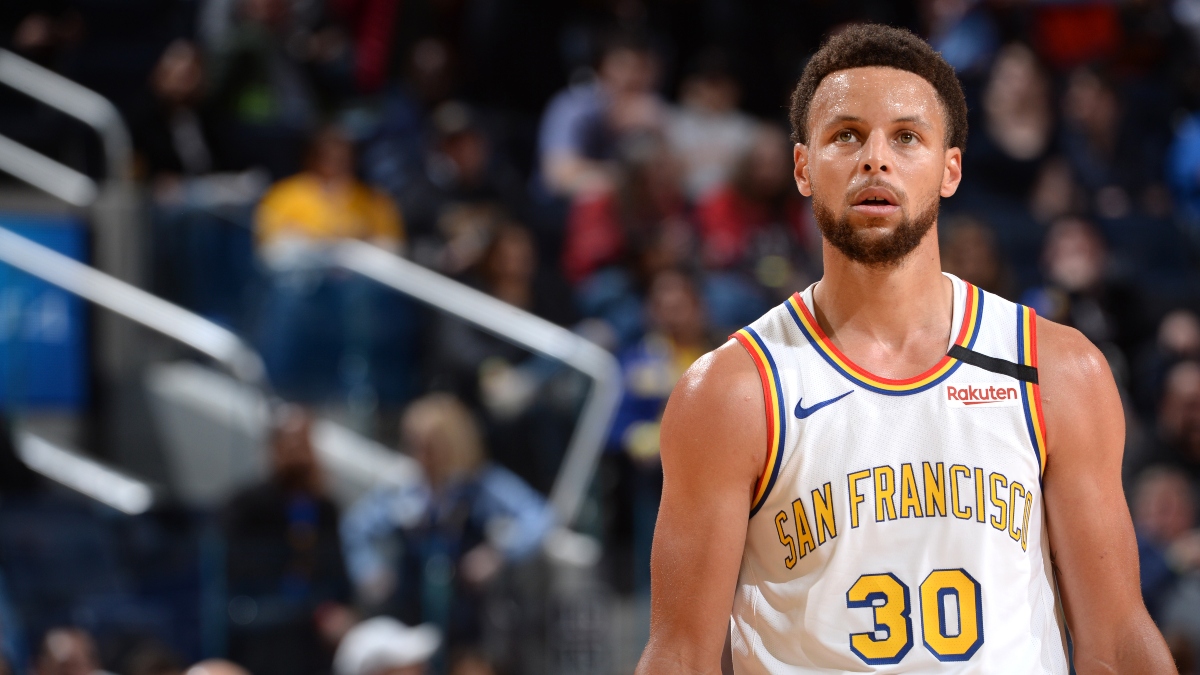 Jokic is in the middle, as the Nuggets are +8.8 with him on the floor and -1.1 with him on the bench. So, they are better with Jokic than the Warriors are with Curry and worse without Jokic than the Sixers are without Embiid, but not as bad without Jokic as the Warriors are without Curry and not as good with Jokic as the Sixers are with Embiid.
The Sixers pretty clearly have the best roster of the three, especially after Jamal Murray's injury. If you drafted every player on the three teams or added the Blazers or Mavericks, they would have the first pick after the three candidates (Ben Simmons) and several of the top 10.
Here's the real problem with these considerations, however: you should not reward a player for having bad teammates nor should you punish a player for having good teammates.
An MVP should raise the level of his team, and by extension, teammates. You can define that however you want, but don't get caught in the trap of "this team would be bad without this player" and instead focus on how good the team is with and because of that player.
VIII. How is this vote going to look in six months? What about in five years?
This is the strongest (supposed) argument against Jokic. No one will blink in five years looking back at a vote for Curry. He's a 3-time champion and two-time MVP already.
Embiid has been heralded as the next great big man for the better part of a decade and fits the traditional mold.
Damian Lillard is regarded as one of the most clutch players in the history of the league with a career full of iconic moments.
Luka Doncic is pretty much assumed to be a great in the making and was the MVP favorite coming into the season.
LeBron James is LeBron James.
For whatever reason, there has been a consistent undercurrent, only found if you really dig in with certain likely or would-be voters that Jokic will look like a silly choice in five years.
This is despite the fact that Jokic has won three playoff series in two years (nevermind that it's a regular-season award) or that what he's done the past two seasons is no less historic. Or that he follows in the footsteps of Larry Bird (who the Boston Celtics' own commentary crew compared him to) and Bill Walton (an MVP in 1978).
The reasons for this are both seemingly arbitrary and seem to slip through fingers when one tries to grasp them. It has something to do with what "greatness looks like" in a traditional sense,and melds into marketability and attitude.
Jokic isn't a brand. He's not trash-talking on Instagram. He's not in the State Farm commercials. He's not a household name. He's a (formerly) chubby white big man from Serbia who is best known for his outrageously gifted passing.
That said, it's good to consider what the historic view of the vote will reveal, even if that means attempting to see the future to some degree, and that has to be balanced with a recognition of what the award is: a celebration of individual performance in a particular regular season.
How would you rate this article?
This site contains commercial content. We may be compensated for the links provided on this page. The content on this page is for informational purposes only. Action Network makes no representation or warranty as to the accuracy of the information given or the outcome of any game or event.