Odds, Pick, Preview for Celtics vs. Blazers: Play Boston as Road Underdogs (Tuesday, April 13)
Credit:
John Tlumacki/The Boston Globe via Getty Images. Pictured: Jayson Tatum.
Two teams battling for playoff position meet on Tuesday night on national television.
The Celtics have improved defensively of late, while Portland will need Damian Lillard to step up if it has any hopes of beating Boston.
Roberto Arguello breaks down why he sees betting value on the Celtics against the Trail Blazers.
Celtics vs. Trail Blazers Odds
Celtics Odds
+1.5
Trail Blazers Odds
-1.5
Moneyline
+102 / -121
Over/Under
227
Time
Tuesday, 10 p.m. ET
TV
TNT
Odds as of Monday and via DraftKings
The Trail Blazers host the Celtics Tuesday night in the first meeting between these teams this season. Both teams are fighting to the finish line of the regular season, entrenched in competitive races for playoff seeding.
The Celtics are tied for sixth in the Eastern Conference but just one game back of the four-seed Hawks. The Trail Blazers are two games ahead of the Mavericks for the six seed as they hope to avoid the play-in tournament.
The Celtics are coming off of a 105-87 comeback win over the Nuggets on Sunday, during which they went on a 31-3 run and outscored the Nuggets 31-8 in the fourth quarter for their third straight win. The Trail Blazers are looking to bounce back after a 107-98 loss to the Heat that wasn't as competitive as the final score indicates.
Boston Celtics
If the Celtics win as short underdogs, they will need Kemba Walker to play well as a scorer and distributor while Jayson Tatum continues to score at an elite level.
While Tatum and Jaylen Brown are having career seasons, the Celtics are just 28-26. The All-Star duo has scored with above-average efficiency (among their respective position groups, per Cleaning The Glass) at the rim, in the midrange and from beyond the arc.
Boston has gotten impressive numbers from its star wings with their impressive length, athleticism and shooting, but the stats haven't translated to enough wins because neither player has made the players around them better.
The Celtics will need point guards Walker and Marcus Smart to play well to elevate the play of role players for the Celtics to win. Walker is not only valuable as a scorer, but he also puts pressure on the defense by forcing them to stretch the floor and makes reads off of the defense to give teammates like Robert Williams quality looks that they cannot otherwise get for themselves.
Boston's bench has gotten exposed without Gordon Hayward this season, and it needs its point guards to elevate role players' level of play with Evan Fournier out due to COVID-19 protocols.
---
Portland Trail Blazers
Damian Lillard will need to step up from his recent form for the Trail Blazers to score enough to win this game.
For the first time this season, Lillard had back-to-back games where he failed to score at least 20 points last week. Between Jan. 10 and April 2, Lillard scored at least 19 points in 38 consecutive games. Over the last five games, he has scored fewer than 19 points three times.
Lillard has been playing through a leg injury that has clearly affected his shooting lately. After shooting over 92% from the free throw line every month before April, he has made just 76.5% from the charity stripe in six games this month.
Combine playing through an injury with teams getting more aggressive by trapping him defensively and forcing the ball out of his hands as much as possible, and the Trail Blazers have struggled lately as they have lost four of their last six games. They have lost to the four winning teams they have played over that span by an average of 15.75 points while beating the lowly Pistons and openly tanking Thunder.
Guys like CJ McCollum and Norman Powell will need to bear a larger part of the scoring load than normal with Lillard likely less than 100%. The Blazers will likely also need contributions from streaky shooters like Robert Covington, Anfernee Simons and Carmelo Anthony to make up for their horrendous defense that ranks 29th in defensive rating (117.7, excluding garbage time).
Zach Collins (ankle) remains out indefinitely and is the only Trail Blazer on the injury report.
Celtics-Trail Blazers Pick
While both teams have elite scorers who can lead their respective teams to victory, this game will be decided defensively. Since the trade deadline on March 25, the Celtics have the No. 5 defensive rating (107.9, excluding garbage time) and the No. 9 offensive rating (115.1) while they have won seven of 10 games. After struggling against winning teams for most of the season, Boston has won four of six games against winning teams in its last 10 games.
On the other hand, the Trail Blazers have the second-worst defensive rating in the history of the NBA, but they have improved lately, ranking 19th in defensive efficiency since the trade deadline with Jusuf Nurkic getting healthy.
However, Portland has struggled against winning teams, losing all four such matchups in their last nine games.
With Lillard looking out of sorts, Tatum averaging 29 points and eight assists (on 53/40/93) over the last six games and the Celtics having the significantly better defense, the value is on the underdog Celtics. I love the value on the Celtics to win outright at +102 or on the spread at +1.5 (with value down to -120 outright or -1 on the spread).
Alternatively, if you want to try and hunt for more value, I also like the strategy of waiting for the Trail Blazers to take a lead and betting on the Celtics at +150 or better to win on the live moneyline. Boston has won three consecutive games after trailing at the start of the fourth quarter.
Pick: Celtics +102 (play to -120)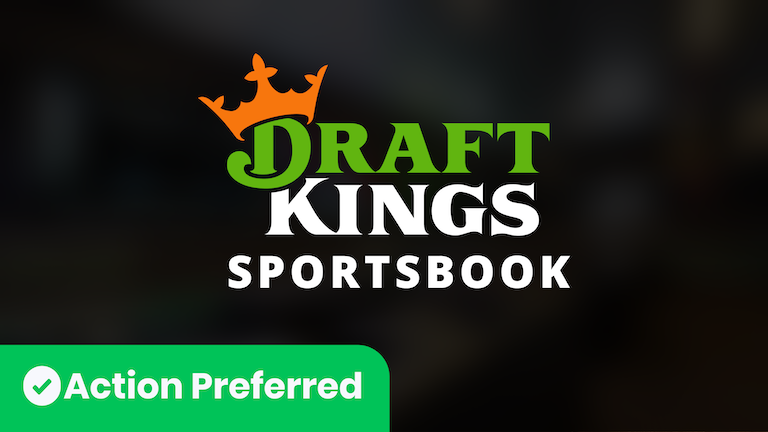 Bonus = 20% of first deposit match
Action's Preferred Sportsbook
How would you rate this article?