NBA Odds & Picks for Nets vs. 76ers: Philly Has All the Advantages in Wednesday's Eastern Conference Clash (April 14)
Credit:
Nathaniel S. Butler/NBAE via Getty Images. Pictured: Tobias Harris #12 of the Philadelphia 76ers.
Editor's note: Kevin Durant has been ruled out Wednesday for rest. Kyrie Irving has been removed from the injury report and is expected to be available.
Nets vs. 76ers Odds
Nets Odds
+6
76ers Odds
-6
Moneyline
+195 / -250
Over/Under
230.5
Time
7 p.m. ET
TV
ESPN

Odds as of Tuesday evening and via BetMGM
The Eastern Conference Playoff picture is shaping up and today's matchup between the Philadelphia 76ers and the Brooklyn Nets has major playoff implications.
In a conference where the top three seeds are in a tier of their own, the incentive for getting the No. 1 seed has never been greater because that spot means avoiding one of other two top teams until the Eastern Conference Finals. Today marks the third and final time these two teams will meet in the regular season, with both teams splitting the season series thus far.
The Nets find themselves at a minor disadvantage, playing the second game of a back-to-back after Monday night's game against the Minnesota Timberwolves was postponed a day in the aftermath of the police shooting of Daunte Wright. Despite the postponement, they made easy work of Timberwolves in a 30-point blowout.
Still, oddsmakers have installed the 76ers as -6.5 point favorites. Let's find out where the betting value lies in this Atlantic Division showdown.
Brooklyn Nets
The Brooklyn Nets are easily the most polarizing team in the league this season. The big three in Kevin Durant, James Harden and Kyrie Irving have played just seven games together this season. While they've gone 5-2 in those games, you have to wonder if they've had enough time together to build chemistry.
Durant has played just 22 games, missing time with a hamstring strain, and while Harden has done a solid job carrying the team in his absence, as soon as Durant retuned, Harden went down with his own hamstring strain. Irving has also missed time with injuries and personal issues.
With the additions of Blake Griffin and LaMarcus Aldridge, the phasing out DeAndre Jordan and Nicholas Claxton entering the rotation, this is an entirely different team than the one we saw at the start of the season. And that's not even mentioning Harden, who of course started the season in Houston. Still, the Nets are 37-17 and tied for the best record in the Eastern Conference.
Despite the lack of continuity, the Nets have the third-best Offensive Rating in the league, scoring 119.2 points per 100 possessions in their non-garbage time minutes, according to Cleaning the Glass. Durant returned to the lineup in last Wednesday's game against the Pelicans and he truly hasn't skipped a beat, shooting 5-of-5 from the field with 17 points, and in Tuesday's game against the Timberwolves he was 11-of-15 for 31 points and added four assists and four rebounds. It's quite possible he rests during the second night of a back-to-back, so be sure to check his injury status before wagering on this game.
Irving sat out the game against the Timberwolves for personal reasons and as of now, coach Steve Nash said he's unsure if he'll return for tonight's game. Chris Chiozza started in his place but left the game with a thumb injury. If both Irving and Chiozza can't go, we can expect to see more minutes for Bruce Brown and Landry Shamet.
As long as one of the big three is playing, the Nets can remain competitive. This team has enough scoring to match point for point with anyone. Joe Harris is shooting a whopping 47.8% from behind the arc on 6.5 attempts per game and Jeff Green is shooting 41.8% from 3-point range as well. With Shamet also shooting almost 40% from behind the arc, this team is extremely difficult to stop.
The Nets have the second-highest 3-point shooting percentage (40.0%) in the league and while the 76ers are 12th in opponent 3-point shooting percentage (36.9%), how the Nets shoot from downtown will be a big indicator in how they perform in this game.
The Nets are just 23rd in Defensive Rating this season, allowing opponents to score 113.9 points per 100 possessions in their non-garbage time minutes. The Nets are 17th in Opponent Points in the Paint (48.1), so it's hard to imagine them having a lot of success against Joel Embiid and Ben Simmons.
---
Philadelphia 76ers
Unlike the Nets, the 76ers don't have three of the best isolation scorers in the game. Instead, the 76ers make their living on the defensive end of the floor, as they are third in Defensive Rating, allowing opposing teams to score just 107.9 points per 100 possessions in their non-garbage time minutes, according to Cleaning The Glass.
Although Embiid was seen as the catalyst for the 76ers' defense, their defense didn't fall apart during the 12 games he missed with a knee injury. During that stretch, the 76ers went 8-4 and had a Defensive Rating of just 104.1, which was second among NBA teams. The 76ers did suffer on the offensive end of the floor, scoring just 109.9 points per 100 possessions.
Fortunately for the 76ers, Embiid is back and outside of their April 9 game against the New Orleans Pelicans, this offense has been tough to slow down, putting up Offensive Ratings of 114.5, 117.5 and 119.4 in three wins against the Celtics, Thunder and Mavericks. Embiid has been in the midst of an MVP caliber season, averaging 29.6 points, 11 rebound, 3.1 assists and 1.5 blocks, and the Nets are an extremely favorable matchup for him given their lack of true defensive bigs.
Embiid is in the 81st percentile in mid-range jumpers (49%) and the 76ers are shooting the third-best percentage from mid-range (45.8%). In the Nets, they're facing a Nets team that allowing the fifth-highest opponent field goal percentage (43.5%) from that area of the floor.  This is also a favorable matchup for Tobias Harris, who is in the 88th percentile on mid-range jumpers (49%), so I'm expecting a big game from him as well.
If there's an Achilles' heel for this offense, it's their 3-point shooting. Simmons has consistently been criticized for not shooting any threes and the 76ers as a whole are shooting the fourth-lowest percentage of 3-point attempts (31%) and making 37.2% of them, which is 14th among NBA teams.
Of course, if the 76ers can dominate in the paint and lock down opposing teams, it may not matter. However, they could have issues getting outscored from behind the arc against a team like the Nets.
Nets-76ers Pick
This is really bad spot for the Brooklyn Nets. Although my model makes the 76ers 3.5-point favorites, oddsmakers opened this spread at 5.5 for a reason. Durant is unlikely to play on the back-to-back, Harden is still out with a hamstring strain, and there's uncertainty surrounding Irving's return.
The 76ers' loss to the Nets back in January came without Durant or Irving in the lineup, but that was essentially last year's Brooklyn Nets team with Caris LeVert, Jarrett Allen and Taurean Prince. The early-season Nets were capable of being competitive and playing without Durant and Irving because they'd been doing this for two years.
This is a different situation. This team is currently built around Durant, Harden and Irving. There was a bit of a let-down effect in that game that I don't think will exist here with the 76ers at home.
I like the 76ers to win this game and seize control of the No. 1 seed in the conference. I would bet this game before Durant and Irving are announced out of the lineup and this line moves. I bet this at -5.5 but would not go past -6.
Pick: Philadelphia 76ers -5.5 (-110)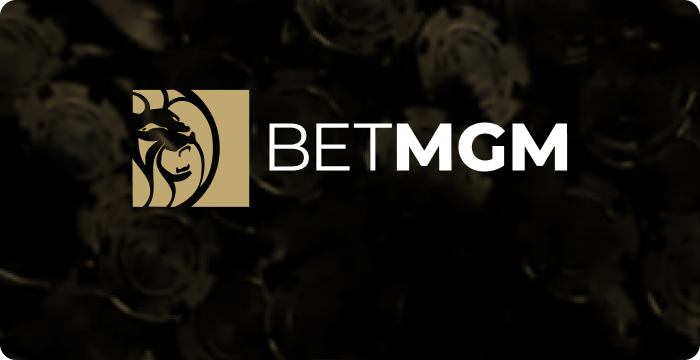 Bet up to $600 w/ your first bet
Get refunded in free bets if it loses
How would you rate this article?