Pelicans vs. Clippers Odds & Picks: Back the League's Best 3-Point Shooters
Credit:
Adam Pantozzi/NBAE via Getty Images. Pictured: Paul George.
The Los Angeles Clippers host the New Orleans Pelicans on Wednesday for a meeting of two of the NBA's most exciting teams.
These squads have plenty of star power but are drastically different in one key offensive area.
Brandon Anderson previews this matchup and shares his betting pick below.
Pelicans vs. Clippers Odds
The Clippers and Pelicans are two of the league's brightest and most exciting teams. The Clippers are potential title contenders, led by Kawhi Leonard and Paul George, while the Pelicans are a fun collection of young talent looking to make the leap, led by Brandon Ingram, Zion Williamson and Lonzo Ball.
This is a fun one, and you'll want to tune and enjoy in the Wednesday night ESPN finale. But which side should you play?
New Orleans Pelicans
The Pelicans' record is 4-5, but the team is much closer to average than bad.
This is a bit of a strange collection of talent. New Orleans traded away Jrue Holiday in the offseason and got a haul of draft picks along with Eric Bledsoe, who doesn't fit in particularly well but has found his footing of late. The Pelicans also traded for burly center Steven Adams and signed him to a big extension.
Bledsoe and Adams specialize in defense, and the Pelicans have taken a huge step forward defensively this season. New Orleans ranks sixth in Defensive Efficiency, and a big part of that has been its defensive shot profile. The Pelicans allow the most 3-point attempts in the entire NBA and the fewest 2-point attempts. That's the strategy teams like the Milwaukee Bucks have made popular in recent seasons, and so far it appears to working.
The Pelicans are packing the paint and daring the opponent to beat them from behind the arc. Opponent 3-point percentage tends to be mostly noise and luck, and the Pelicans look a bit lucky thus far on that end, but this is a defensive profile that works well, at least in the regular season. New Orleans is taking away looks at the rim and hoping the outside shots don't fall.
The offense has not been good. The Pelicans rank dead last in the NBA in 3-point percentage at just 32%. They rack up free throws but also rank near the bottom of the league in free-throw percentage. It's just not a good shooting team, and the Pels are also turning it over a lot.
The offense is a slog right now. Adams and Bledsoe help the defense but clog up the offense. Those two, along with Williamson, means the Pelicans have three starters who don't shoot 3s, and it's really four right now since Ball is ice cold too.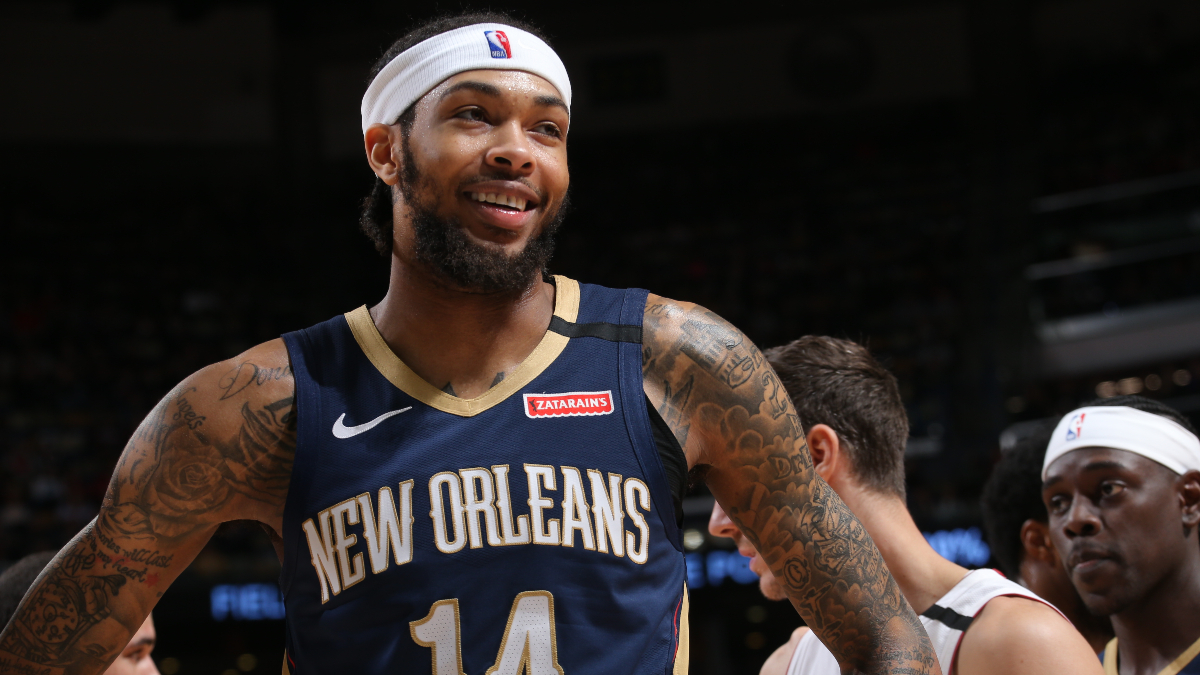 The lone bright spot on offense has been Ingram. Ingram won Most Improved Player last season and looks to have taken another step forward. He's added strength and is improving on defense, and he's taken a leap forward as a playmaker. Ingram leads the team in both points and assists, but he's doing too much on offense.
Williamson is scoring efficiently enough but is more of a complementary player for now, and the Pels aren't getting out in transition and getting easy buckets because of their oddly constructed team.
This is a roster still trying to figure itself out.
---
Los Angeles Clippers
You know a lot more about the Clippers, in part because they look a lot like they did a year ago — at least on paper. Montrezl Harrell has been replaced by Serge Ibaka, and Nic Batum and Luke Kennard have joined, too, but the mainstays are still there.
However, the outcome has been quite different.
Patrick Beverley has struggled to get going in the new season, and his defense has slipped a notch.
Lou Williams has been a disaster. He's not scoring as easily in the past and looks a half step slow, and he's always horrendous defensively. For years, the Clippers' bench unit crushed opponents with Lou Will and Trez. Now the bench is getting destroyed — with Williams and Kennard a terrible defensive pairing — and isn't scoring nearly enough to offset the defensive struggles.
There's another big change. George is back, hitting nearly five 3s a game at a 50% clip and looking like the MVP candidate he was the year before coming to the Clippers, but now it's Kawhi Leonard who looks like he's in a bit of a funk. Neither of those two is hitting the defensive levels we've seen in the past, and the entire Clippers defense has been poor. There are just too many weak spots.
The Clippers are 7-4, but they may not be as good as their record. They're not good on D, and the offense still isn't moving the ball well. It's a lot of star scorers taking turns, and right now the Clippers are among the NBA's elite at 3-point and free-throw percentage, which might be saving the offense.
They're not scoring well inside the arc in part because they're not getting easy buckets. That was Harrell's specialty, and there's no real roll man now; just PG, Kawhi and Lou Will jacking up tough shots.
Pelicans-Clippers Pick
One other key difference between these teams will come on the glass. The Pelicans are one of the league's elite rebounding teams. Adams has always been a mountain man, and every Pels starter is an above-average rebounder.
The Clippers are below average on the glass. That could lead to easy buckets, and in particular, I think Williamson could have a big game and get a lot of easy points at the rim against an opponent with no real answer.
Still, I like the matchup here for the Clippers. These teams rank first and second in fewest 2-point attempts allowed but give up a ton of 3s by design. That should turn this into a shooting contest, and it's pretty easy to figure out which team you want in a shooting contest here. The Clippers lead the NBA at 42.4% behind the arc, while the Pelicans rank dead last at 32.2%.
The Pelicans can keep it closer with a rebounding advantage and some second-chance baskets, but New Orleans' biggest strength thus far has been stopping opponents from attacking the rim, and the Clippers really don't care about doing that. They're going to get clean jumpers all game, and so far, they're making them. And on the other end, the Pelicans don't have the personnel to punish the leaky Clippers defense right now.
I'm playing the Clippers here. There's always some danger relying on jump shots, but with both teams likely reduced to jumpers, I'll take the best shooting team rather than the worst shooting one. I'll play LA to -7.5.
Pick: Clippers -6
How would you rate this article?