NBA Playoffs Odds: Which Team Is the Best Bet to Get the Western Conference's 8-Seed?
Credit:
Photo credit: Sean Gardner/Getty Images. Pictured: Zion Williamson and Ja Morant
The NBA Playoffs begin just over two months from now.
We're out of the All-Star Break, and the league usually hits the pedal hard through the NCAA tournament before coasting to the finish line as teams turn to tanking and resting before the playoffs. But we're also looking at some tough playoff races down the stretch, especially for those teams fighting for the 8-seed in the West.
Now, ultimately, these are mostly teams under .500 that have little-to-no shot upsetting the Lakers in Round 1.
(And the Lakers are getting that 1-seed. They have a five-game lead in the loss column on Denver, six on the Clippers, and they lead the Nuggets 2-1 in the season series with one more to play in Staples. They have lost 12 games all year. They're not dropping.)
But making the playoffs matters, and, more importantly, missing the playoffs matters even more. Even for young teams like the Pelicans and Grizzlies, missing out after being close is a bummer.
Here's a look (and my favorite bets) at each team's chances with their current season win totals from PointsBet. (Strength of schedule courtesy of Tankathon, schedule information courtesy of Positive Residual.)
---
Odds as of Wednesday and via PointsBet. Get up to $275 in free bets at PointsBet today or see more offers and reviews for the best online sportsbooks.
---
MEMPHIS GRIZZLIES
Current record: 28-26
Current win total: 40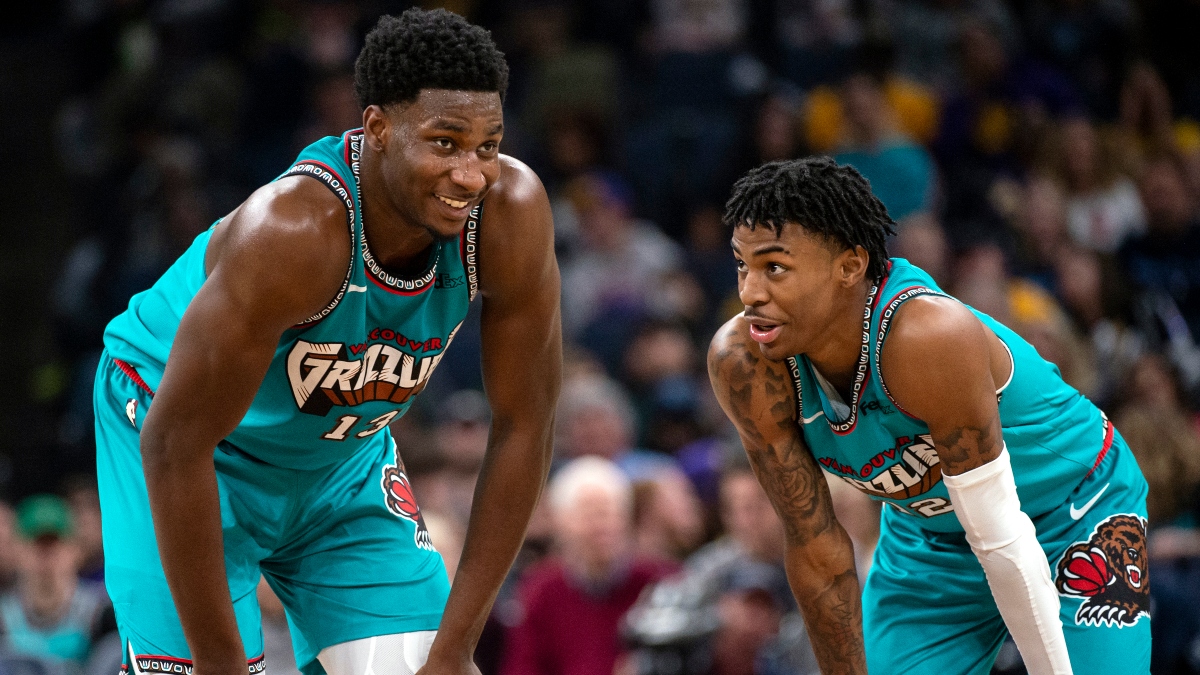 Everyone's darlings, the Danger Cub Grizzlies, have shocked the league. I didn't think they'd hit 30 wins this season, much less be two games over .500 at the All-Star Break. The coaching by Taylor Jenkins, the rise of Ja Morant, the impact of Jaren Jackson Jr. and Brandon Clarke, the shooting of Dillon Brooks — everything has come together.
The Grizzlies are the feel-good story of the year.
They are also in the most danger.
The Grizzlies have the most-difficult remaining schedule by opponent record. They have the most back-to-backs remaining among the 8-seed contenders (5). They have the most rest-disadvantage games and the most miles to travel among that same group. It is a nightmarish gauntlet for a young team led by two sub-23-year-olds trying to make the playoffs for the first time with a first-year head coach.
They are, as they say, up against it.
Now, they lead both Portland and San Antonio in tiebreaker and trail the Pelicans. They cannot lose the head-to-head tiebreaker to San Antonio (up 2-1), and they cannot win the head-to-head tiebreaker to the Pelicans (down 0-2).
Their closing schedule has tough teams, but that also may mean teams like Philly, OKC and Houston could have potentially locked playoff seeds and will be resting to close the season.
Of their remaining 28 games, I count 11 as absolutely unwinnable. They will likely win some of those games out of that packet; they're a surprising, tough group.
That leaves 17 as either winnable or coin flips. Even the winnable games, though, like vs. Atlanta, are tough because of how the schedule is constructed. That Hawks game is on a back-to-back. They're home vs. OKC, which is winnable … but it's on a back-to-back.
Let's split the difference and put them at 8.5 wins, getting them to 36.5 wins. So you have to ask if they can get above that to 13-of-17 winnable games, or win 46% of their remaining schedule.
Now, I want to stress that taking the "strength of schedule" approach is not perfect. Teams that thrive under adversity are made for this. The Grizzlies had to battle out of a deep hole early on and have been great since. But they're also 7-16 vs. teams over .500. They just haven't beaten good teams consistently this season, and they're only 21-10 vs. teams under .500.
The Grizzlies have accomplished more than people expect, but skepticism is warranted. The under on 40 wins — thus expecting them to miss the playoffs — has to be the play.
[Bet now at PointsBet. NJ only.]
NEW ORLEANS PELICANS
Current record: 23-32
Current win total: 39.5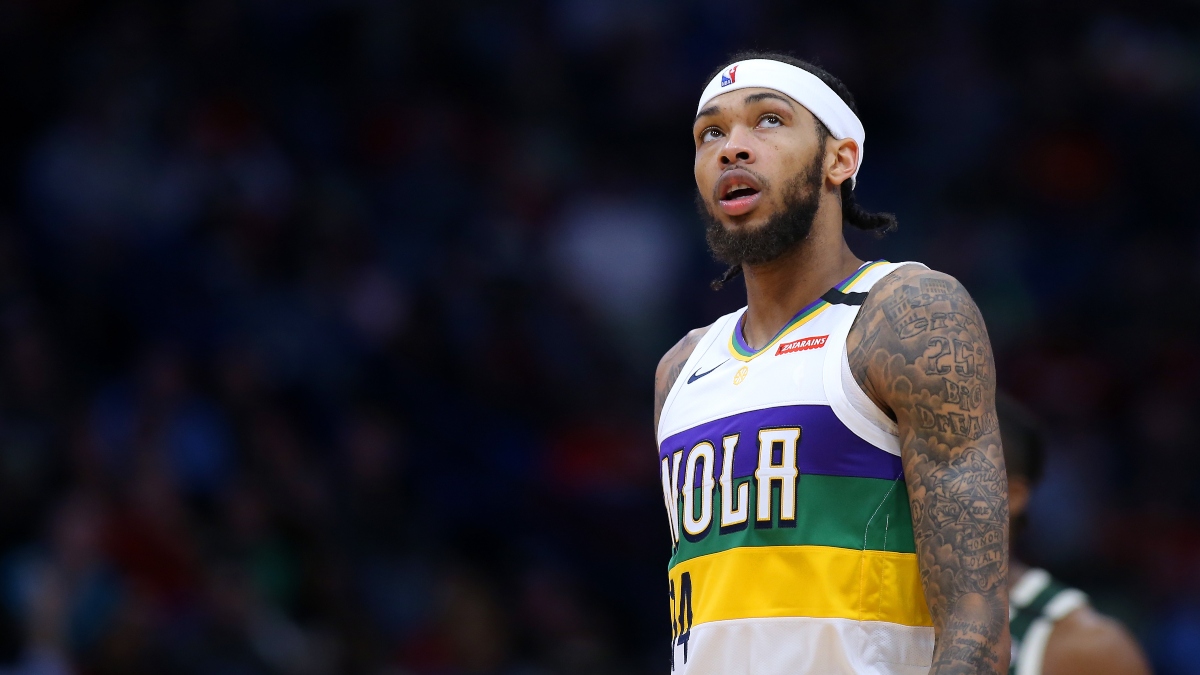 They have the easiest schedule remaining by opponent record. And not just for the groups chasing the 8-seed, but league-wide. Zion is back and tearing things up. They're figuring things out more and more offensively. They've won nine of their last 15. They have just four back-to-backs.
The Pelicans have everything going their way; the wind is at their backs, so to speak. Here's a list of games that are definite should-wins for them.
at Golden State
home vs. Cleveland
home vs. Minnesota
at Minnesota
at Sacramento
home vs. Atlanta
home vs. Sacramento
home vs. New York
at Atlanta
at Washington
home vs. Charlotte
home vs. Washington
That's 12 games. Even if they go 9-3 in that stretch to get them to 32, that still leaves 15 games to get the extra 9-11 wins they need. They likely will not need that many.
One word of caution? The Pelicans are 3-7 against division opponents with six games remaining, and they face both the Grizzlies and Spurs, against whom they are directly competing.
Zion's impact is enough to make me lean towards the over. The 538 projections have the Pelicans favored to secure the 8-seed. However, these things rarely go according to form. Teams don't beat all the bad teams and lose to all the good ones. It's likely this could come down to only a couple of games — or the tiebreaker, giving that 2-1 lead over Memphis extra emphasis.
[Bet now at PointsBet. NJ only.]
PORTLAND TRAIL BLAZERS
Current record: 25-31
Current win total: 38.5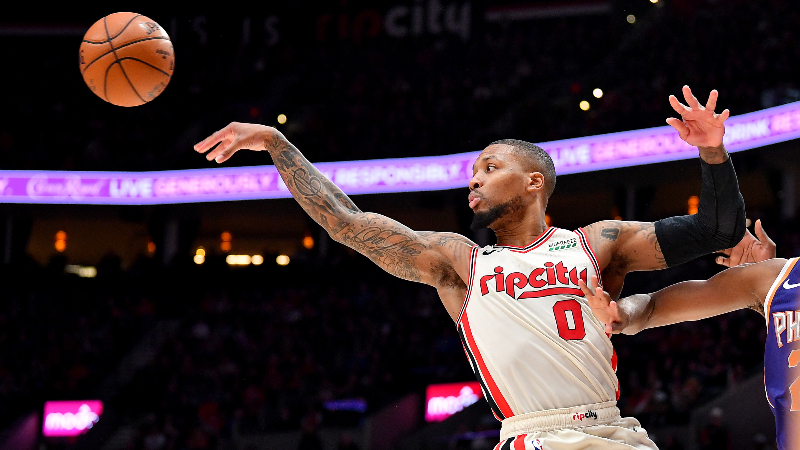 The Blazers have the 25th-toughest remaining schedule, with only 11 road games of their final 26. They have only three back-to-backs remaining.
Now, of course, Damian Lillard's groin injury last week before All-Star, which kept him out of Sunday's activities, is a concern. This roster is injury-plagued and lacks depth, to the point where Lillard missing two weeks could legitimately sink them. They are five back in the loss column, and Memphis leads 1-0 in the season series.
Portland always seems to find just the right run of games at just the right moments, but I still lean towards the under here. The Blazers have had just too many injuries. Throw in the fact that Jusuf Nurkic suffered a strained calf after he was just starting to practice 5-on-5 — setting him back further — along with a six-game road trip in March, and the Blazers are up against it.
I'm not counting out the Blazers; making runs in exactly these conditions is kind of what they do. But nothing has gone right all year, and the Lillard injury feels like it might be a back-breaker, even if he's gone only a week or so.
There are also outcomes where they go under, win 37 games, but the Grizzlies' schedule and the Pelicans' various problems with staying healthy wind up costing them and Portland steals the 8-seed anyway. That might be Portland's best chance: banking on the failure of the youngster squads.
[Bet now at PointsBet. NJ only.]
SAN ANTONIO SPURS
Current record: 23-31
Current win total: 34.5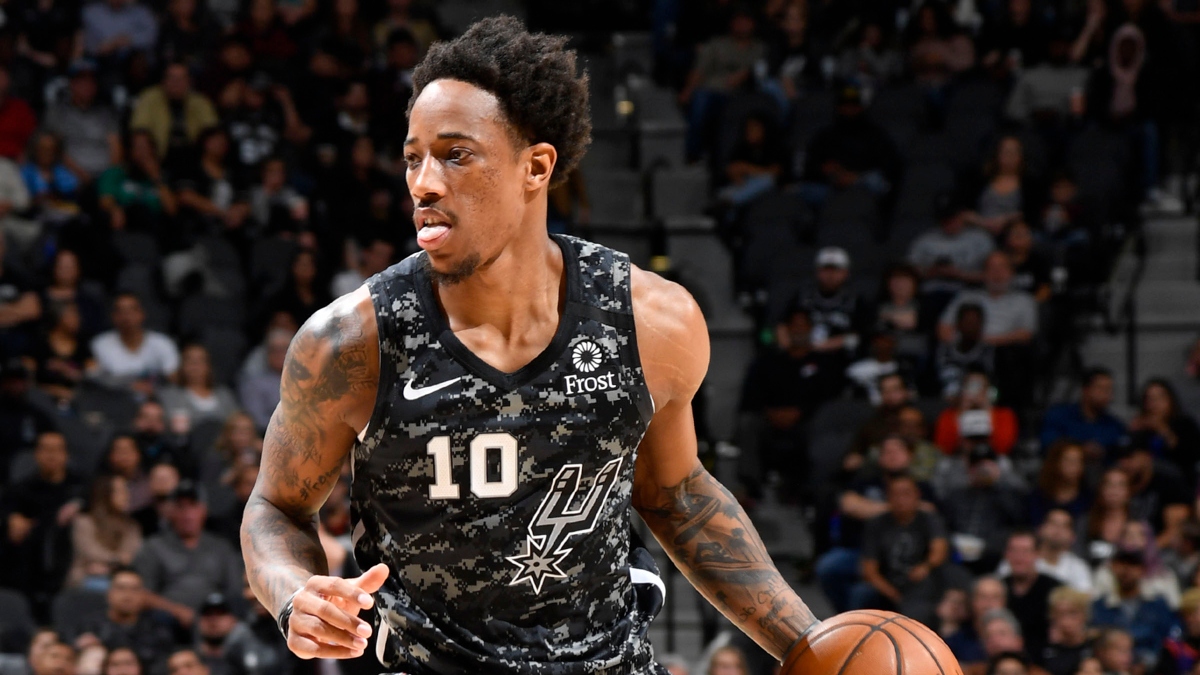 Whew, the oddsmakers don't like the Spurs. San Antonio is 20th in strength of schedule from here on out, with 13 of its final 28 on the road. The team is 9-19 on the road this season.
The Spurs have eight division games coming up, all of those vs. prospective playoff teams. That's both helpful in catching up to the Grizzlies and holding off the Pelicans, and a risk in falling further behind.
More concerning is the Spurs are 13-13 vs. teams under .500. They have always taken care of business vs. the bad teams, and that hasn't happened this year.
After seemingly turning a corner to start the year, the Spurs are now 3-7 in their last 10. They were spiraling before the All-Star Break. Any losing stretch now is going to send them drifting off into deep space like George Clooney in "Gravity."
The problem with trying to get a read on their over/under and playoff chances is that they don't have a win profile. They don't have any area where they excel. They're just 14-12 at home and 9-19 on the road. They don't beat bad teams or excel vs. good ones. They don't lose all the time, but they don't win under any certain circumstances.
It all appears random. That makes them a stay-away and means they're unlikely to secure the 8-seed, likely finishing under .500 for the first time in over 20 years.
How would you rate this article?