Monday NBA Playoffs Betting Odds, Picks & Predictions: Bucks vs. Magic Preview for Game 4 (Aug. 24)
Credit:
Ashley Landis – Pool/Getty Images. Pictured (L-R): Wes Iwundu (25) and Pat Connaughton (24).
Bucks vs. Magic Odds
Looking for Wednesday Game 5? Click here.
Odds as of Sunday at 12:30 p.m. ET and via DraftKings. Get up to a $1,000 sign-up bonus at DraftKings today or see more offers and reviews for the best online sportsbooks.
---
The Milwaukee Bucks disappointed in Game 1 of their playoff series vs. the Orlando Magic, but they've been on cruise control over their past two contests. Milwaukee has covered the spread in each of the past two games, winning Game 2 by 15 points and Game 3 by 14.
The Bucks led by a whopping 34 points with 6:18 left to go in the third quarter of Game 3 before taking their foot off the gas pedal. Orlando cut the lead to 12 points with 7:22 to go in the fourth, but Milwaukee held on to to cover the closing spread of -12.5 in a 121-107 victory.
The Bucks opened as 13.5-point favorites for Game 4, and the total is listed at 226.0 points.
Can the Magic put up a better fight in this contest, or are the Bucks looking at another easy win? Let's break it down.
---
Check out our free NBA odds page, which automatically surfaces the best line for every game. Subscribe to our new NBA Insiders tool at FantasyLabs to beat the market with our cutting edge player projections, injury news and betting thresholds.
---
Milwaukee Bucks
It's not surprising that the Bucks have bounced back offensively after Game 1 of this series. They have one of the best shot profiles in the league during the playoffs, ranking second in percentage of shots at the rim and fifth in percentage of shots from behind the 3-point line. They have also been making shots from virtually every area of the court, ranking fifth in FG% at the rim, third in FG% from the midrange, and sixth in FG% from behind the arc.
Milwaukee has also been absolutely dominant on the defensive end of the court this season – in particular, allowing fewer than 100 points per 100 possessions with Giannis on the court. Given the Bucks' defensive aptitude, they are nearly impossible to beat if they're also playing well on offense.
That said, it's definitely fair to expect some regression moving forward.
The Bucks expected effective field goal percentage (eFG%) is approximately three percent lower than their actual eFG% during the postseason. That gap widens even further when you focus only on the two games that the Bucks actually won.
Game 3 in particular featured a bunch of fluky shooting performances. Giannis is a freak, but even he shouldn't shoot 85.7% from the field in most games. Brook Lopez went 7-of-10 from the field and 2-of-4 from 3-point range after struggling in both areas during the regular season. Overall, the starting lineup combined to shoot 12-of-23 from 3-point range.
It seems like the Bucks player who isn't red hot at the moment is Khris Middleton, and even he started to show some signs of life in his last game.
If the Bucks come back to reality a bit on the offensive end of the court, Game 4 could be a bit closer than expected.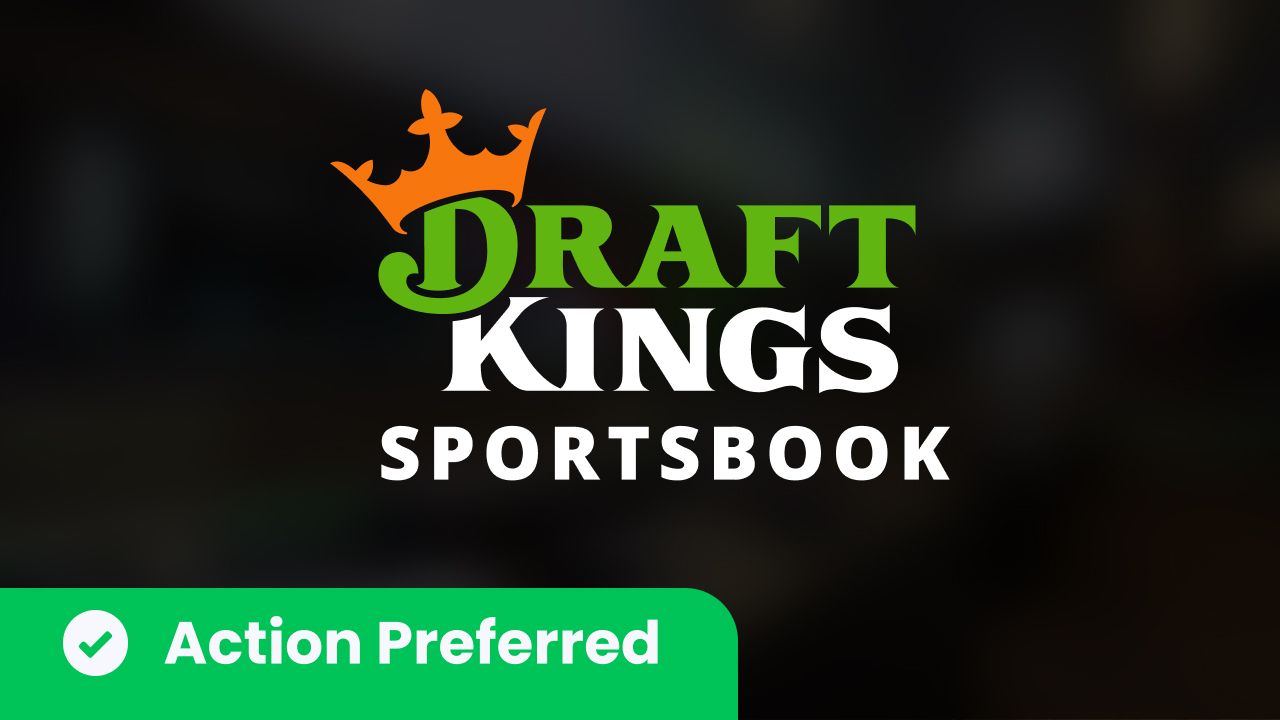 Bonus = 20% of first deposit match
Action's Preferred Sportsbook
Orlando Magic
Outside of a few brief stretches, the Magic have been a disaster offensively over their past two games. They've averaged 99.5 points per 100 possessions and posted an eFG% of just 47.1%.
Digging into their shot profile, it's easy to see why.
No team in the playoffs has attempted a lower percentage of shots at the rim (21.5%) and from the corner (3.6%). Those are the two most efficient areas to score the ball besides the free throw line, so the fact that Orlando isn't generating many shots from those locations is concerning.
Instead, the Magic have had to rely on the midrange game to generate their offense. They've taken the second-highest frequency of midrange shots during the playoffs (38.9%), including the most shots from the "long" midrange (21.8%). No other team has generated more than 16.6% of their shot attempts from the long midrange, and the average during the postseason is just 11.1%.
In fairness, the Magic are better equipped to operate in the midrange than most teams thanks to the presence of Nikola Vucevic, who ranks in the 82nd percentile in midrange shooting accuracy. But still, that is not how you want to build an offense in 2020.
Ultimately, Orlando's eFG% of 50.4% during the first three games of this series is in line with their expected eFG% of 51.7%, so it's hard to see a ton of room for them to improve in Game 4.
If Orlando is going to keep this game more competitive, its best chance is on the defensive end of the court. The Bucks have posted an eFG% of 58.4% during the postseason, which is the second-highest mark among the 16 playoff teams. That includes their disastrous performance from Game 1, so they've unsurprisingly increased that figure to 60.8% over the past two games.
Getting back Aaron Gordon would be a huge step for them on the defensive end of the court. He limited Giannis Antetokounmpo to 8-of-21 shooting while serving as his primary defender this season, and Giannis shot a ridiculous 12-of-14 from the field in Game 3. Prior to Saturday's contest, head coach Steve Clifford said "maybe there's a chance" that Gordon could play in Game 4, so he is trending in the right direction.
Betting Analysis & Pick
I have been bullish on the Bucks for most of the past two years, but this line seems a touch high. The Bucks have covered in consecutive games, but those have been by slim margins.
Teams that have covered in two straight games have historically struggled to make it three in a row during the playoffs. Those teams have posted an against the spread  (ATS) record of 146-174-3, which has resulted in a -10.5% return on investment (ROI). Those historical trends suggest that targeting the Magic in this contest could be a valuable proposition.
Still, I can't bring myself to actually wager on Orlando. Instead, I'm going to look at the under. The Magic have virtually no chance of scoring against the Bucks defense, and Milwaukee seems due for a bit of regression on the offensive end as well. So, I'm taking the under 226 and betting on a defensive slugfest in Game 4.
The Pick: Under 226 (play up to 225)
[Bet Bucks-Magic now at DraftKings and get a $1,000 sign-up bonus.]
How would you rate this article?