Zion Williamson's Amazing Exploits Won't Dethrone Ja Morant for NBA Rookie of the Year
Credit:
Photo credit: Sean Gardner/Getty Images. Pictured: Zion Williamson and Ja Morant
Zion Williamson is tearing it up. The New Orleans Pelicans phenom scored 29 points with 6 boards in a loss to the Lakers Tuesday as King James decided to showcase the game with a 40-point performance of his own. It was a little sign to the rookie of what greatness looks like.
Williamson remains the most explosive rookie we've seen since LeBron James, which is why he was the heavy favorite to win Rookie of the Year in preseason. Even after missing the first three months of the season, he is putting up numbers that force him into the conversation.
Williamson is averaging an incredible 23 points and 7 rebounds in less than 29 minutes of play. Per 36 minutes, he's averaging 29.5 points, 9.0 rebounds,  and 2.9 assists while shooting 57% from the field and 42 percent from 3-point range (on small sample). (He's shooting just 62% from the free-throw line so far.)
The only players to average 23-7 on 55% shooting or better in their rookie seasons? Zion so far, and Shaq.
Even if he plays less than 35 games this season (with a max sample of 37), he's made such an impact for the surging Pelicans that the discussion has come, again, to whether he can win Rookie of the Year.
The problem, of course, is Ja Morant.
I broke down Morant's incredible rookie season for the Memphis Grizzlies back in early January, and the situation hasn't really changed. Morant is -333 at PointsBet, while Williamson is +225. Morant's odds have actually gotten longer since early January, and for good reason.
---
Odds as of Wednesday and via PointsBet. Get up to $275 in free bets at PointsBet today or see more offers and reviews for the best online sportsbooks.
---
Morant has done too much in terms of the night-in and night-out play for Zion to be able to wing the vote. There are factors that will weigh in here for Williamson, though.
The Grizzlies are now without Jaren Jackson Jr. and Brandon Clarke, two key pieces, for two weeks at least with injuries. This was bad enough on its own, but their replacement depth was compromised when they traded Jae Crowder and Solomon Hill, who were both having good seasons with Memphis, in the Andre Iguodala deal.
They face the toughest remaining schedule, while New Orleans faces the second-easiest. There is every reason to believe that the Grizzlies will fall out of the 8th seed in the West and many reasons to think New Orleans will secure that same spot.
(Currently, the Pelicans are tied with the Blazers and Kings in being four back in the loss column from Memphis while the Spurs are three back and the Suns are five. What i'm getting at here is this is a pretty open race.)
Morant's also slowing down, somewhat. While his scoring has remaining consistent in February along with his field goal percentage, he's shooting 15% from 3 in the last eight games through February, and his assists are down to five per game from his season average of six.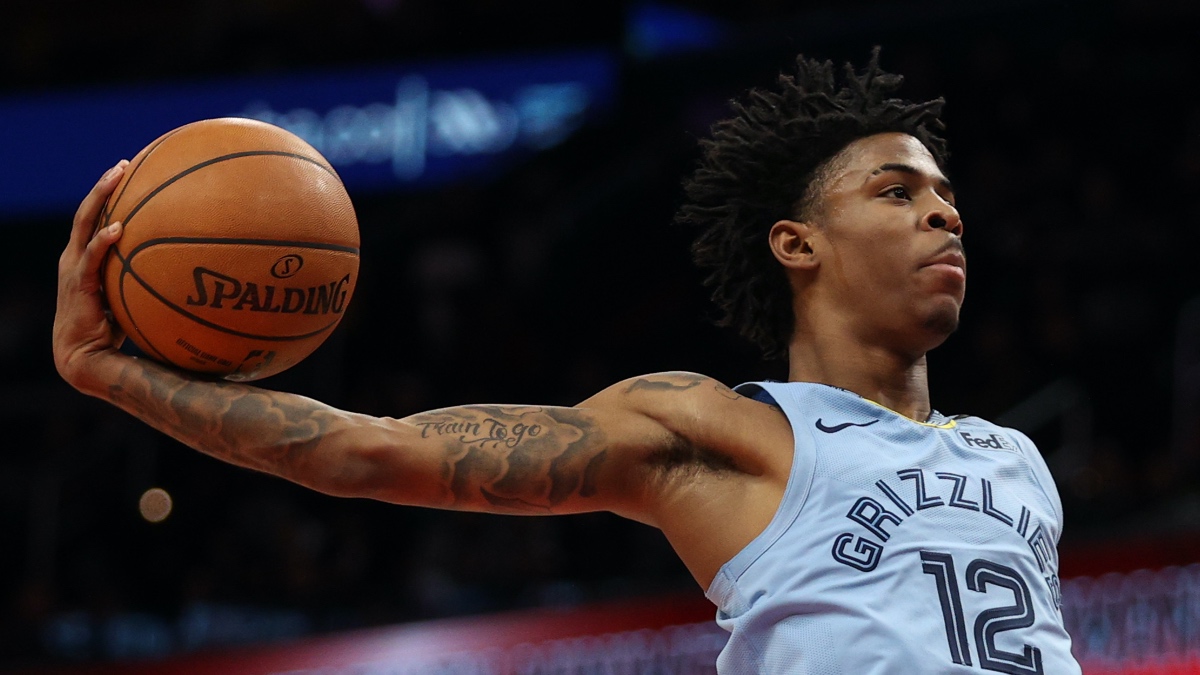 But those little falls will only wind up persuading voters for Rookie of the Year who are already open to it.
I conducted a small strawpoll of likely voters for Rookie of the Year, and asked the question "Is there anything Zion Williamson can do, at this point, to win Rookie of the Year from Ja Morant?"
Yes: 1
No: 8
Maybe: 3
The consensus was that the challenge of having to carry a team the way Morant did as the best player through the long season outweighs Zion's impact in closing the gap late in the season.
Even if Williamson did average 30 points per game, it likely isn't enough because he simply did not have to carry his team the way that Morant did. "Availability is a skill" as the saying goes, and Morant has had it, consistently playing against top-level teams and not just the weakest schedule in a stretch run for a team that has more weapons than Memphis.
Now, a caveat. The voters are not held to these convictions. The "No" votes were hard no's, there was no way they could see Zion overtaking Morant no matter what he did. But if Williamson really does average 30-8 for the remainder of the season, that's going to weigh on guys. Recency bias is a heck of a drug.
There is also the kind of voters polled to talk about. Those polled were beat writers or analysts, and that comprises about 60% of the voting block. The rest is made of television announcers and personalities, and international media. Those outside samples might reflect something different. But this certainly gives us a representative idea that Morant has won the thing based solely on being able to play the whole season (assuming he stays healthy).
Remember that Morant won't be shut down. The Grizzlies are surrendering their first-round, top-six protected pick to the Boston Celtics this year and they want it to be as bad of a pick as possible.
But consider what Morant has already accomplished: He's elevated a team that was expected to finish in the cellar into playoff contention and he's already played 14 more games than Williamson. It would appear that any perceivable value on Zion, even at plus-money, is gone.
How would you rate this article?