Wob: A Christmas Wish List for Every Western Conference NBA Team
Credit:
Thomas B. Shea-USA TODAY Sports. Pictured: Houston Rockets guard Russell Westbrook (0).
Here's what every NBA team in the Western Conference should have on its Christmas list.
With the holiday season approaching, it's time to get your wish lists in the mail before Santa loads the sleigh.
No matter what their record is, every NBA team needs something. Let's review.
---
Looking to bet the NBA? Check out PointsBet, where Action Network users can access an exclusive promotion to get a 200% deposit match (deposit $50, bet with $150). No strings attached. No rollover required.
---
Dallas Mavericks: Kristaps Porzingis Remembers He's 7-foot-3
Maybe one of these days he will remember he can do something other than brick three-pointers from 30 feet away. You are 7-foot-3 with point guard handles and a standing reach that could spin the Rockefeller Center Christmas Tree as a dreidel. Use it!
---
Denver Nuggets: Monstars Give Nikola Jokic His Power Back
Pretty self-explanatory. The Nuggets have no chance of winning a playoff series without him.
---
Golden State Warriors: Eric Paschall Explodes Into a Star
I see what you're doing, Golden State. STOP SNEAKING AROUND. Steph Curry and Klay Thompson are coming back next year. Draymond Green will be there and maybe D'Angelo Russell will be, too.
They're headed toward a guaranteed top-five pick and the potential of lining up a talent like James Wiseman or Anthony Edwards next to these hall-of-famers.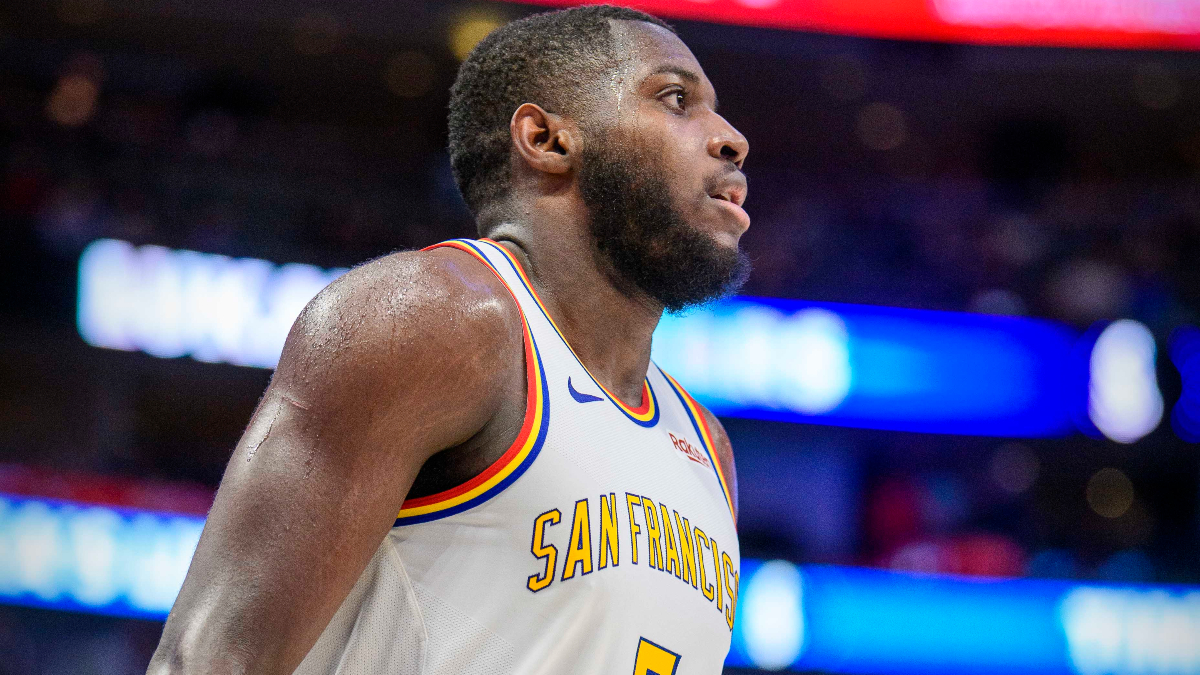 While The Splash Brothers recover, Paschall is out there running the offense, campaigning for Rookie of the Year, and proving every night he is a talent already worthy of being a rotation player on a championship-contending team.
If he reaches his full potential, Warriors fans are going to feel like they have two top-five picks with one guaranteed to be great. Run him until he can't run anymore.
---
Houston Rockets: Russell Westbrook Finds 'IT'
The Rockets gave up a lot for this man. Not just Chris Paul, but future assets as well. Westbrook shooting career-lows in field goal and three-point percentage is just not acceptable.
He'll turn it around because he's an incredible talent — that MVP didn't win itself — but how he turns it around is more important. Standing there watching Harden dribble is not what he was brought in to do.
But these are the Rockets and that's what they do there. If he's able to recover while making his teammates better, that's the dream scenario. If he does it in a way that is reminiscent of his 2017 MVP campaign where he set historic usage marks and would only pass if he knew it was a give-and-go, that ruins everything.
Los Angeles Clippers: A Gift-Wrapped Big Man
With all due respect (that's how you know something disrespectful is about to be stated), I am not going to war with Ivica Zubac as my starting center and the only 7-footer on the roster. I understand the Clippers have Montrezl Harrell out there to close games, but he is not big enough to guard a legitimate, dominant big man by himself.
To win the title, the Clippers need a second center who serves no purpose other than defending the rim, cleaning the glass, and giving every single one of his six fouls before the contest is completed. That's it.
They are going to get absolutely killed by an Anthony Davis, JaVale McGee, Rudy Gobert, Nikola Jokic, Clint Capela, and/or Kristaps Porzingis (if he ever decides to venture into the paint again) in the playoffs.
I'm looking at you, Hassan Whiteside, because the Clippers can actually match that contract and give away one of the remaining draft picks they still have left in 2047.
---
Los Angeles Lakers: Good Health and Andre Iguodala
That's technically two wishes but they're the Lakers and the NBA allows them to do whatever they want. Anthony Davis, the Wilt Chamberlain of "headed to the locker room" status updates, is the most talented basketball player in the NBA. (Not the best, not the one with the most potential, not the top scorer … don't put words in my mouth … the most talented.)
He is so good that he has a chance at winning both the MVP and the Defensive Player of the Year this season. But he is made of glass, and while he continues to perform at this insane level, don't forget he is doing it with a shoulder injury that he admitted himself still has not healed.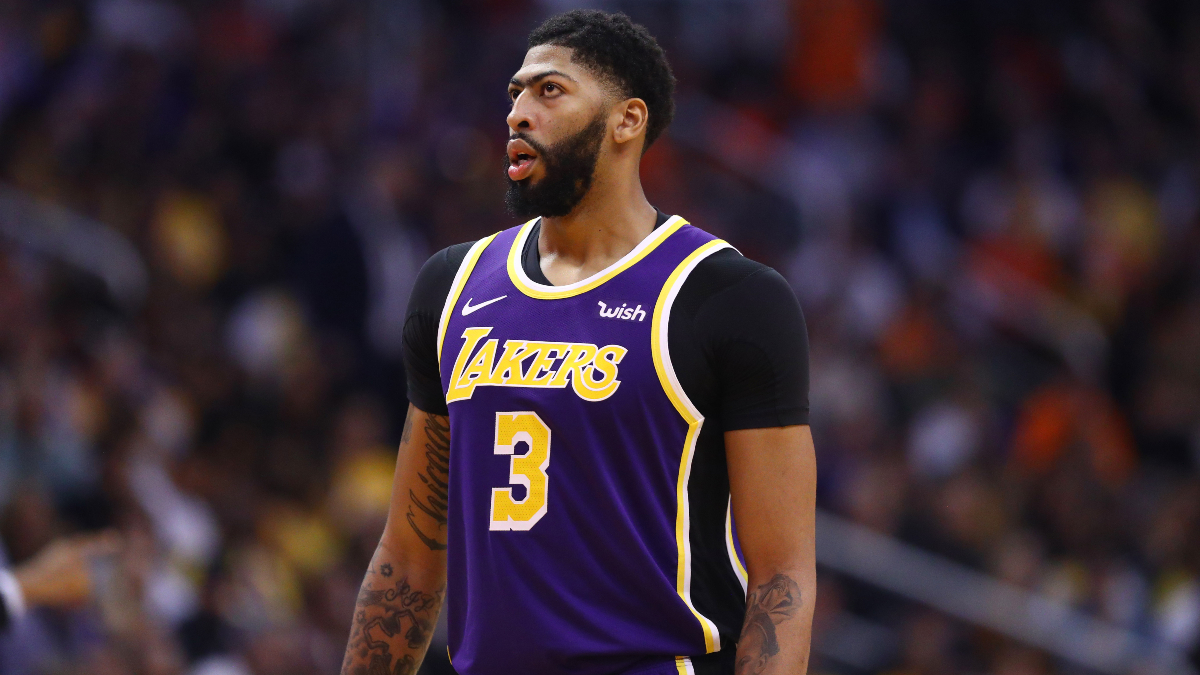 A clean bill of health for the Lakers' phenom seems like a simple request, but it never is when we're talking about the unibrow.
Also, at some point, the Grizzlies are going to move Iguodala. The Lakers would absolutely love for Dre and the Grizzlies to agree to a buyout because they sent all of their draft picks for the next decade, their 401ks, the children's college funds, and took on a second mortgage to acquire Davis.
However, with every passing day, it appears the Grizzlies can't and won't come to terms with Iguodala — thus, he will be traded. Nothing in the rules says they have to trade him where he wants to go, but man would he play an essential role for this team if they have to get into the trenches with the Clippers.
---
Memphis Grizzlies: Did Someone Say Iguodala?
A contending team out there could make the Grizzlies a deliciously juicy offer they can't refuse just to keep Iguodala from going to the Lakers. Maybe that's why they're still holding on to him and not even having him dress. Cha ching.
---
Minnesota Timberwolves: A Team to Believe in Andrew Wiggins as Much as They Do
He's finally JUST good enough and JUST living up to his potential enough to convince a team that's been out drinking to take him and his $147 million contract. Start sending those 2 a.m. mass texts, one is due to bite.
New Orleans Pelicans: Go Saints
Maybe the refs will actually throw a flag this year.
---
Oklahoma City Thunder: Stop Looking at Chris Paul's Contract. It's Not Important!
What is the NBA record for number of draft picks acquired in one season? By the time Sam Presti is done with CP3, he's going to be the Wilt of that department.
---
Phoenix Suns: Invite the Washington Wizards Over for Dinner
To thank them for that time they traded Kelly Oubre Jr. for three months of Trevor Ariza and didn't even make the playoffs.
---
Portland Trail Blazers: Reinforcements
There is no logical explanation why this team stinks. I promise you Evan Turner is not that good. These are the reigning Western Conference finalists we're talking about here, with the second-best point guard in the NBA, an all-star wingman in CJ McCollum, and big names for as far as the eye can see.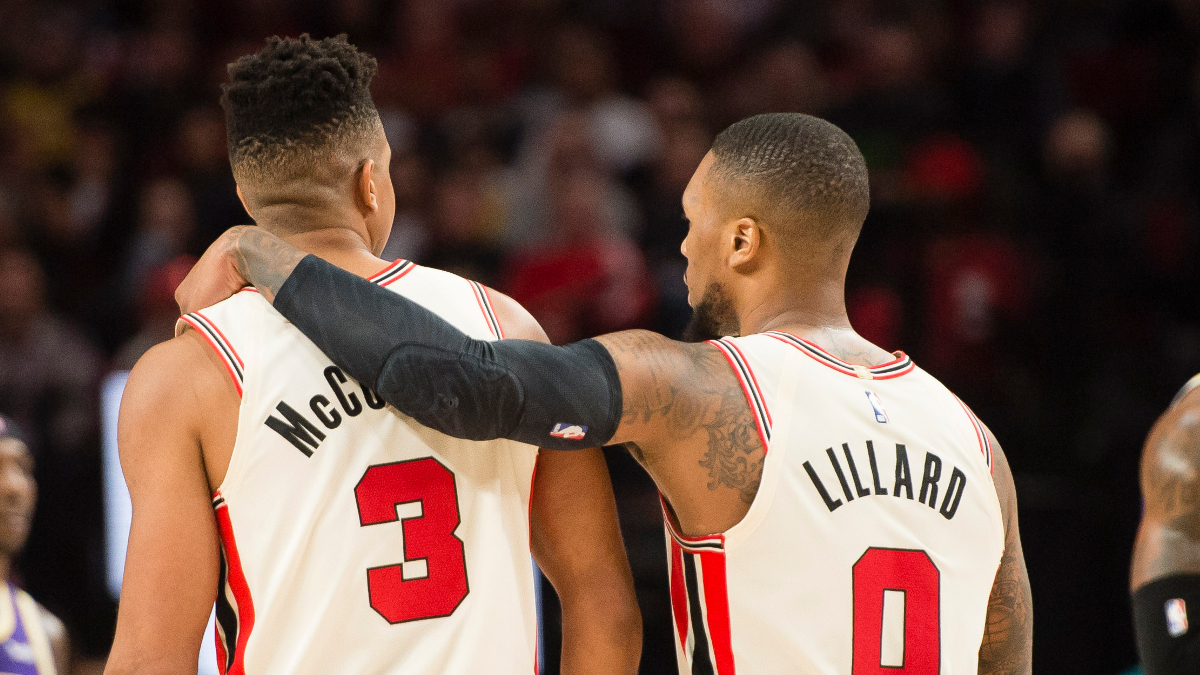 Zach Collins and Rodney Hood are both out with severe injuries and Jusuf Nurkic still hasn't returned from his broken leg — need I remind you that Nurkic was top-10 in individual Net Rating last season?
Yes, he was, and apparently is, that important to the Trail Blazers' success. Getting these guys back in the lineup is paramount, because this is just not working.
---
Sacramento Kings: Convince the Knicks to Give Up Assets for Bodgan Bogdanovic
Kings fans are going to be looking for fruit to throw at me for this one, but hear me out for a second … Bogdanovic is headed for restricted free agency. You have 87.5 million dollars in salary tied up in Harrison Barnes, Dewayne Dedmon, Cory Joseph, Trevor Ariza, and Buddy Hield ALONE through 2021.
Oh, by the way, in 2021 — you're going to have to pay De'Aaron Fox. That's the kicker. Trevor Ariza will be gone that Summer, but even then, the Kings wouldn't have enough room to pay Fox the massive near-max deal he is surely going to get if Bogdanovic is on the roster earning what he's predicted to receive on the market this Summer.
That's a lot of words to tell you: he's gone. He's quite good, and I'm sure Sacramento has a special affinity for him as one of "your" guys. But this is what happens when you don't take Vlade Divac's cell phone away from him after 2 a.m. on July 1 — you end up with Cory Joseph and Dewayne Dedmon log-jamming all of your flexibility.
Sell now while you can, especially while his stock is high. If Vlade is going to be drunk-texting looking for a late night booty trade, he might as well hit up the sure thing — the Knicks are always up.
San Antonio Spurs: Convince the Knicks to Give Up Assets for DeMar DeRozan
You can't find out if they're still dumb enough unless you ask.
Utah Jazz: Everyone Go to Bed. We'll Talk About This in the Morning.
The family is drunk, nobody is making sense, regrettable things are being said. We are strong, we will get through this. Let's deal with this tomorrow when cooler heads will surely prevail.
How would you rate this article?