Wob: A Christmas Wish List for Every Eastern Conference NBA Team
Credit:
David Butler II, USA Today Sports. Pictured: Jayson Tatum
Here's what every NBA team in the Eastern Conference should have on their Christmas list.
With the holiday season approaching, it's time to get your wish lists in the mail before Santa loads the sleigh. No matter what their record is, every NBA team needs something. Let's review:
Atlanta Hawks: Cam Reddish, Do Something
Remember that time the Hawks traded Luka Doncic for Trae Young? Seems like forever ago. Well, for everybody but fans of Atlanta sports teams who thought it couldn't possibly get any worse after 28-3.
Well, it did. Let's give them some credit though, Trae Young is an all-star. He's going to be good for a very long time. But we're talking about an MVP here. An MVP in YEAR TWO.
For this trade to be seen as anything but lopsided, the second piece of the transaction — the first round draft pick which Dallas sent to Atlanta and ultimately became Cam Reddish — has to succeed.
Since it is the holidays, please believe I'm trying to be as kind as possible when I say he has been not good. I mean, really not good. Like, 6.0 PER not good. Like, 26.3% from three-point land when he was recruited to Duke as the nation's top sniper not good. It's early and he has plenty of time to turn things around just like Trae Young did, but holy crap it better happen fast.
---
Looking to bet the NBA? Check out PointsBet, where Action Network users can access an exclusive promotion to get a 200% deposit match (deposit $50, bet with $150). No strings attached. No rollover required.
---
Boston Celtics: Gordon Hayward, Stay Healthy
Is that so much to ask? It's to the point that even salty Jazz fans feel bad. Hayward is not only the team's highest-paid player, but his offensive output and creativity is essential for the team to be taken seriously as a title contender.
They're still quite good without him, but they're not beating Philadelphia or Milwaukee in a seven-game series without Hayward operating at his peak. Even if he never gets back there, a prolonged stint on the court would boost morale amongst the fans and, subsequently, the players.
Just his mere presence may honestly be enough when the roster is thriving as well as the Celtics are. Find a way for this man to be on the court, end of story.
---
Brooklyn Nets: Get Spencer Dinwiddie and Kyrie Irving to Play Together
You have seen the social media comments by now. All it took was two months for seemingly the entire world to turn on Kyrie Irving and declare the team is better off without him. That is undisputedly, unequivocally an incorrect statement … however, finding synergy with Spencer Dinwiddie has been a challenge.
There is only one ball on the court and both of them want it in their hands when the game is on the line. And honestly, both deserve it. But that's not possible, so the Nets — completely hand-cuffed by the salaries on their books — have to find a way to make this work if they want the city to be under new management.
You think these guys are ball-hogging each other now? Just wait until some guy named Kevin Durant comes back.
Charlotte Hornets: Devonte Graham Wins Most Improved Player
I mean what else do you have to root for?
Chicago Bulls: Somebody Believes in Lauri Markkanen Before It's Too Late
This probably was not the best time for Lauri Markkanen to start regressing. Ever since James Boylen took over full-time, his production is being bled to death by a thousand paper cuts. For some reason, this just isn't working the way it was supposed to — maybe it's Boylen's system, maybe he's not the next big thing.
With Boylen recently getting a contract extension and Markkanen rapidly approaching his rookie extension in 2021, it may be time to start shopping the five-tool prospect while his potential still holds value and has enough time to blossom into it before he's owed a significant amount of money.
If he continues to drown in mediocrity in Chicago, they're not going to make the playoffs, let alone win anything, they're not going to retain him and that will be that. Markkanen & Partners LLP are open for business.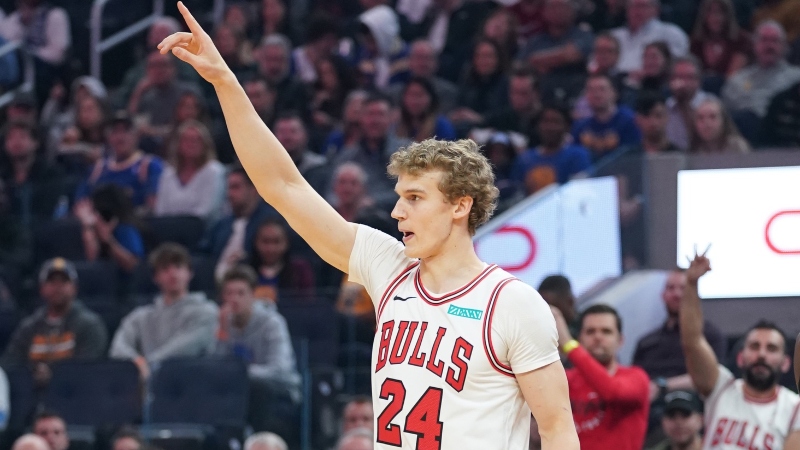 ---
Cleveland Cavaliers: Someone to Take Kevin Love
A list of injuries longer than a CVS receipt, playing on a Tune Squad Cavs team that LeBron single-handedly assembled to clear cap space in Los Angeles before he signed, and three more years remaining on his contract at the rate of 90 million dollars.
Kevin Love is no longer the chinstrap-wearing, rebound-hoarding, DFS darling he was in Minnesota or the Steph Curry kryptonite third wheel of the Cavs championship squad in 2016. The man can still play, don't get me wrong, but to think of him as an asset who can turn you into a championship contender overnight — those days are long gone.
The Cavs should hold a steep price over his head and wait until they get it. There are six teams who can with the championship this year, surely one of them will get desperate.
Cleveland has nothing but time.
---
Detroit Pistons: Someone Sees Andre Drummond as an Asset
We've investigated Andre Drummond's box scores and how he was able to put up such ridiculous statistics without ever really 'dominating' a game. Well, to his credit, his statistics actually look legitimate this year! He's a force. Here's the problem: it doesn't matter.
The experiment of him running alongside Blake Griffin has a sample size big enough to declare a hypothesis that the ceiling for the Pistons is a first-round playoff series win.
Mediocrity is the worst place to be in the NBA, and the Pistons are the epitome of it. Put Andre Drummond on the trading block and let's reboot this Windows 95 operating system.
---
Indiana Pacers: Myles Turner Blossoms Into the East's Best Center
I feel like we say this every year. This alone would catapult the Pacers to the top of the conference with the other elite teams. He has the talent, I swear he does. Something tells me we'll be right back here same time next year begging for it again.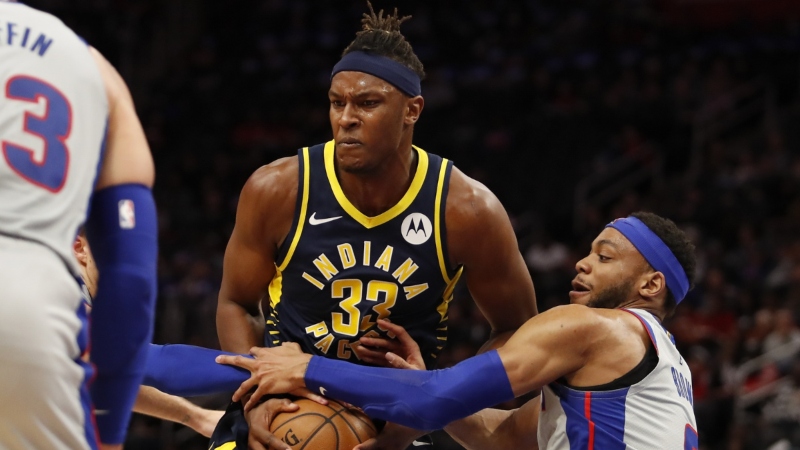 ---
Miami Heat: Chris Paul Seen as a Burden, Not an Asset
Put your lust for seeing Chris Paul get dunked on aside for a moment and agree with me that he is still one of the best point guards in the league. Because he is. He is now and forever the point god. Father Time will come for him like he has for every great player before him, but not yet damnit.
OK, now that we got that out of the way, nobody is going to part seas to acquire CP3 any more because of his absolute albatross of a contract, which has him owed $80 million this season thru next and then a $44 million player option in 2021 when he will be 36 years old.
Here's the good news: the Heat are awesome as is. They don't have to make any trades and will probably finish in the top four of the Eastern Conference.
Your move, OKC, want to make a deal? You're getting Goran Dragic, Justise Winslow, and MAYBE either Herro or Nunn if we're in the mood. Unless you're cool with that, don't even bother calling.
---
Milwaukee Bucks: Giannis' 3-Point Success Isn't a Fluke.
It was the one and i mean one and only part of his game that needed improvement before he took the step to being basketball's one true king. Coming into this season, Antetokounmpo made approximately one out of every four threes he attempted throughout his career.
That is bad enough it permitted Giannis' defenders to slump off of him on the perimeter and cheat under any high ball screens because there was never any punishment for doing so. The Raptors tortured him with this strategy throughout the entire conference finals series.
After the big nationally-televised game against the Lakers, a contest which he made five of eight attempts and raised his monthly conversion rate to nearly 50%, Antetokounmpo is as close to invincibility status as he's ever been.
An entire month's worth of statistics is too significant of a sample size to not at least have the conversation that he's figured it out and/or that it needs to be guarded with similar attention to any other jump-shooting professional.
Teams are still going to dare Giannis to shoot threes, but that was because they didn't respect it. Now it's because they don't have any other choice.
New York Knicks: Weighted Ping Pong Balls
Delivered in frozen envelopes.
---
Orlando Magic: Markelle Fultz Wins Comeback Player of the Year
Considering where he ended last season with the injury and what he was dealing with the one before it, where he has excelled to during the 2019-2020 campaign is nothing short of spectacular.
Diamond in the rough no more, Markelle is here balling in Orlando and needs to be recognized for it.
---
Philadelphia 76ers: Joel Embiid never forgets again he can be the next Shaq
All y'all had to do was not engage him. Embiid was out the door at 5:01 PM, pledged to stop trash talking, and was a shell of his best self. The troll had no engagement to feed on. But no, you couldn't do it. You called him lazy. Charles Barkley and Shaquille O'Neal went on Inside the NBA and put him on blast.
Now look what you did, he's back bullying everybody and laying waste to every big man who dares impede his path. Yes, Jojo can shoot threes and should take them when appropriate — but when he remembers he's basketball Godzilla around the rim, arguably not a single person on Earth other than Rihanna can stop him.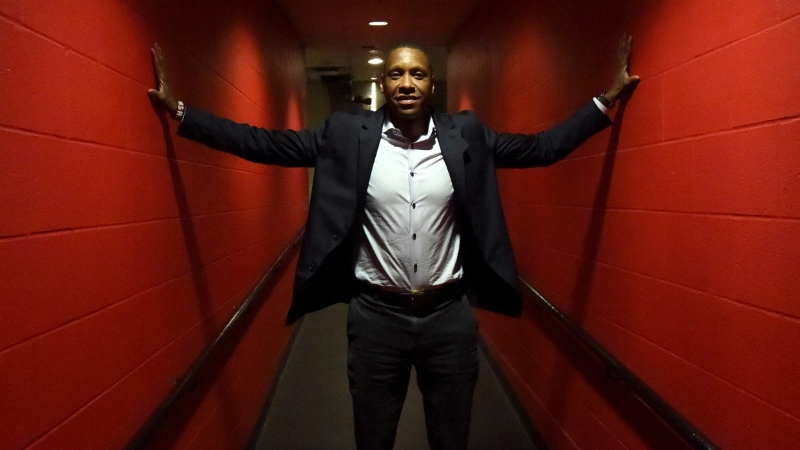 ---
Toronto Raptors: Keep James Dolan away from Masai Ujiri
Understand this, Raptors fans, James Dolan may have a bad reputation and is probably hell to work for, but this man pays for his mistakes more than any executive I have ever seen in professional sports.
Four years, $22 million for David Fizdale? Go away after one year, here's your check.
Picks up Phil Jackson's extension only to fire him like a month later? Here ya go, have some more free money.
I can make a case that the Knicks President of Basketball Operations job is the best in sports because 1) you get paid more than you ever work and 2) if you somehow succeed, the glory and legacy that awaits you can only be rivaled by Theo Epstein winning a World Series for the Cubs after 100 years.
We're talking about NEW YORK here. The Mecca. Ujiri has already planted his flag on being the league's top executive and brought a championship to Canada, so he doesn't have to worry about being shamed for leaving them behind. He's a legend forever.
But Dolan has serious F*** YOU money. Enough to convince Masai to come to New York AND give him totalitarian power over the entire front office. I'm talking about unprecedented power where he may not even have to report to JD.
That is what Ujiri will likely ask for, and the Knicks are in such a desperate position that Dolan may actually grant it for the first time in his life. Who am I kidding, it's the Knicks they'll find a way to mess it up, but it is in your best interest, Toronto, to keep him from even sniffing the forbidden fruit.
If he leaves, it's only a matter of time until everyone on this roster not named Siakam and Anunoby will.
---
Washington Wizards: Scott Brooks realizes this is Bradley Beal's team now
We all know this isn't happening.
How would you rate this article?