NBA Trade Tracker: Rockets Trade Victor Oladipo to Heat as Kyle Lowry Stays With Raptors
Credit:
Cato Cataldo/NBAE via Getty Images. Pictured: Victor Oladipo.
The 2021 NBA trade deadline is heating up!
We're tracking every move on deadline day, including how futures odds could be impacted.
Read below for the latest details.
The NBA's trade deadline is fast approaching and we're going to be tracking every move in real time along with any movement in the market for championship odds. Consider this your hub for anything and everything trade deadline related.
As of Thursday morning there have been minor moves, but more substantial trades could be on the way: Kyle Lowry has been linked to the Los Angeles Lakers among other teams while James Harden, Kyrie Irving and Kevin Durant could get some reinforcements at center.
Check out the latest moves, rumors and shifts in the odds below.
Tracking Thursday's Moves
After 3 p.m. ET: The Miami Heat traded for a guard, but it wasn't Kyle Lowry. The team acquired Victor Oladipo from the Rockets instead, ESPN reported. Lowry ended up staying in Toronto as Miami and Philadelphia, two of his main possibilities, went other directions. Miami sent Avery Bradley, Kelly Olynyk and a pick swap to Houston.
Miami moved from 34-1 to 25-1 following the trade.
The Hornets picked up guard depth in Brad Wanamaker from the Warriors.
The Warriors also traded Marqueese Chriss to the Spurs.
The Bulls acquired big man Daniel Theis from the Boston Celtics in exchange for Mo Wagner, who was acquired earlier in the day by Chicago.
2:57 p.m. ET: The Mavericks acquired J.J. Redick from the Pelicans, Stadium reported.
ESPN reported Lonzo Ball will not be traded.
The Cavs will not trade Andre Drummond and will instead work on a buyout with the center.
2:30 p.m. ET: The Los Angeles Clippers swapped Lou Williams to the Atlanta Hawks for Rajon Rondo.
12:45 p.m. ET: The Raptors reset began with the team sending Norm Powell to the Blazers for Rodney Hood and Gary Trent, per ESPN.
12:40 p.m ET: The Heat acquired forward Nemanja Bjelica from the Sacramento Kings, per ESPN. Miami is sending Moe Harkless and Chris Silva to Sacramento.
Meanwhile, Stadium reported the Thunder will trade George Hill to the 76ers. ESPN added OKC will receive Tony Bradley and two future second-round picks. Austin Rivers is also going to the Thunder, making this a three-way deal while Terrance Ferguson heads to the Knicks.
12:30 p.m. ET: One of the biggest names on the block has a new home as the Orlando Magic sent Aaron Gordon to the Denver Nuggets for Gary Clark, R.J. Hampton and a first-round pick, sources told The Action Network's Matt Moore. The trade moved Denver from +2500 to +2000 to win the NBA title.
12:30 p.m. ET: The Bulls made another move, trading role players Daniel Gafford and Chandler Hutchison to the Wizards for Mo Wagner and Troy Brown.
11:30 a.m. ET: The Boston Celtics have reportedly acquired Evan Fournier from the Orlando Magic for two second-round picks, per ESPN's Adrian Wojnarowski.
11 a.m. ET: It didn't take long for a huge name to be on the move, and it was not one of the main names on the rumor mill. The Chicago Bulls are acquiring Nikola Vucevic from the Orlando Magic in exchange for Wendell Carter Jr., Otto Porter Jr. and two first-round picks. The Bulls also received Al-Farouq Aminu in the deal. The deal was first reported by ESPN's Adrian Wojnarowski.
10 a.m. ET: The Cleveland Cavaliers are sending center JaVale McGee to Denver Nuggets in exchange for Isaiah Hartenstein and two second-round draft picks, according to ESPN's Adrian Wojnarowski.
1:30 a.m. ET: The Sacramento Kings have traded Cory Joseph and two second-round draft picks to the Detroit Pistons for Delon Wright.
---
Past Trades
March 17: The Houston Rockets traded P.J. Tucker, Rodions Kurucs and a 2022 first-round pick to the Milwaukee Bucks for D.J. Augustin, D.J. Wilson and a 2023 first-rounder.
March 17: The Miami Heat traded Meyers Leonard and a future second-round pick to the Oklahoma City Thunder for Trevor Ariza.
March 12:The Thunder traded Hamidou Diallo to the Detroit Pistons for Svi Mykhailiuk and a future second-round pick.
---
Trade Rumors
While the early part of the week has been short on news, the rumors have been flying. Here's some of the latest information we're hearing on who could be on the move by Thursday's deadline:
Senior NBA writer for The Action Network, Matt Moore, reports that the Boston Celtics are in the lead among the teams looking to add Aaron Gordon at the deadline. You can read more on that here.
Several league sources told The Action Network that there's a growing confidence Miami has taken the lead as the most likely landing spot for LaMarcus Aldridge, either through a trade with the Spurs or a potential buyout.
The Heat are also believed to continue their pursuit of Lowry, though indications from the Toronto Raptors in recent weeks were that they had decided not to deal the veteran All-Star.
A number of teams that had moved assets off the table have re-engaged, with the Houston Rockets for Victor Oladipo. The Bulls are actively involved in the market, multiple sources suggest, with Lauri Markkanen said to be involved.
---
NBA Title Odds
Odds as of Thursday 3:45 p.m. ET and via DraftKings
| Team | Odds |
| --- | --- |
| Brooklyn Nets | +285 |
| Los Angeles Lakers | +285 |
| LA Clippers | +500 |
| Milwaukee Bucks | +700 |
| Utah Jazz | +800 |
| Philadelphia 76ers | +1100 |
| Denver Nuggets | +1600 |
| Miami Heat | +2500 |
| Phoenix Suns | +2500 |
| Boston Celtics | +3300 |
| Dallas Mavericks | +4000 |
| Portland Trail Blazers | +4500 |
| Toronto Raptors | +6000 |
| Indiana Pacers | +8000 |
| Golden State Warriors | +10000 |
| San Antonio Spurs | +15000 |
| Atlanta Hawks | +15000 |
| Chicago Bulls | +15000 |
| Memphis Grizzlies | +15000 |
| New Orleans Pelicans | +15000 |
| New York Knicks | +20000 |
| Washington Wizards | +20000 |
| Charlotte Hornets | +25000 |
| Sacramento Kings | +50000 |
| Houston Rockets | '+90000 |
| Orlando Magic | +90000 |
| Cleveland Cavaliers | +90000 |
| Detroit Pistons | +90000 |
| Minnesota Timberwolves | +90000 |
| Oklahoma City Thunder | +90000 |
The Denver Nuggets saw their odds move slightly from +2600 to +2500 after adding center JaVale McGee.
The Chicago Bulls have moved from +25000 to +15000 since trading for All-Star Nikola Vucevic and Al-Farouq Aminu on Thursday.
The Clippers moved slightly from +550 to +500. Behind them, the 76ers moved just a point from +1200 to +1100. The Nuggets charged up from 25-1 to 16-1 after acquiring Aaron Gordon.  Miami was +3400 24 hours ago but are now +2500.
Also at +2500 is Phoenix despite not making any deadline deals. Boston dropped from +3000 to +3300.
Portland moved up to +4500 from +6000 as another notable adjustment.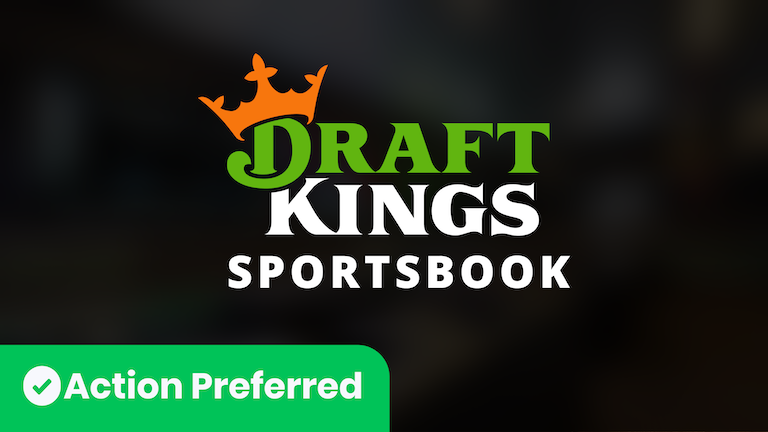 Bonus = 20% of first deposit match
Action's Preferred Sportsbook
How would you rate this article?