Moore: How NBA Western Conference Playoff Matchups Look at the Half-Way Mark
Credit:
Photo credit: Harry How/Getty Images. Pictured: James Harden and LeBron James
Editors note: These odds have been updated through Jan. 20.
The Saturday night primetime game returns in the NBA tonight as the Houston Rockets take on the Los Angeles Lakers. It's got everything you would want: MVP candidates, big star power, the Lakers franchise draw and two legitimate contenders for the Western Conference title.
What's interesting about the West is how, unlike in recent years, even though the Lakers are rolling at the top of the standings, there's not a sense that their ascendance is inevitable. The Lakers are vulnerable… just like the rest of the teams in the West, just perhaps less so. So ahead of this matchup, I wanted to take a look at the odds-on favorites to win the West and what their prospective playoff paths look like.
This matchup analysis is not built solely on the regular season records of the various teams, but instead the makeup of those teams and how those matchups played out in the games so far, regardless of the outcome. Matchups are more important than win-loss records in the regular season when it comes to a playoff series.
---
Odds as of Saturday morning and via FanDuel, where Action Network users get a risk-free bet up to $500.
---
LOS ANGELES LAKERS
WESTERN CONFERENCE TITLE ODDS: +190
STATUS: GOLIATH
STRONG AGAINST: NUGGETS, THUNDER
WEAK AGAINST: CLIPPERS
UNDECIDED: JAZZ, ROCKETS, DALLAS
RECORD AGAINST OTHER TOP-7 WEST TEAMS: 10-4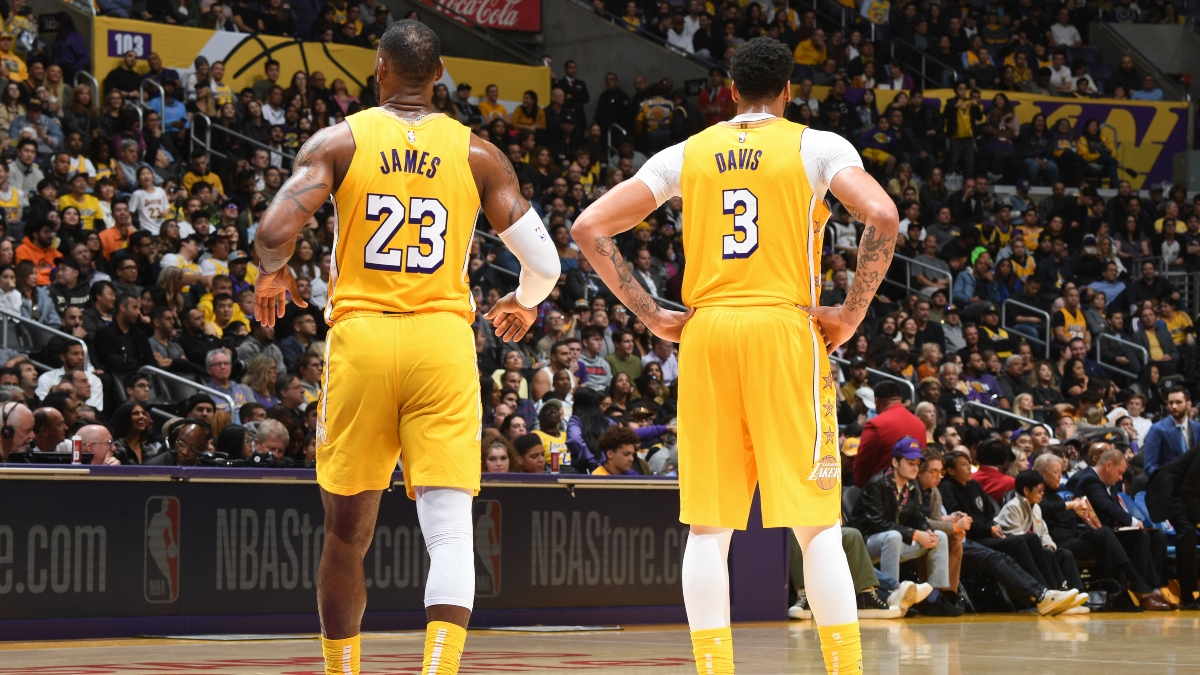 The Lakers are the toast of the league again, and they look like they are rolling on the way to a title. LeBron James has put in an MVP-caliber season; Anthony Davis has been phenomenal with fewer responsibilities and getting to just operate as the tip of the spear for an offense.
They dominate teams like the Nuggets, who don't have the kind of athleticism on the interior or size on the perimeter to disrupt the lob. It's a major matchup issue for Denver, and given the Nuggets' lack of elite shooting this year, it's a nightmare matchup even beyond the talent disparity.
Utah's a little more complicated. The Lakers looked like they could simply win a rock fight with the Jazz early in the season, but Utah's offense has looked radically different since Donovan Mitchell took over at point guard.
The Jazz obviously have the size to counter the Lakers with Rudy Gobert — it's whether or not they can generate enough offense to counter James, essentially. Utah is 15th in 3-point attempts per 100 possessions but first in 3-point percentage. If the Jazz adjusted their approach and just rained hellfire, they might be able to outpace the Lakers (24th in 3-point attempts per 100 possessions.)
The Clippers are 2-0 vs. the Lakers, with the second requiring the huge comeback on Christmas. But not only are the Clippers deeper with more perimeter weaponry, but they have the elite, top-level defenders to counter James.
The Clippers bigs have issues with multiple rotations, but the Lakers are typically trying to dominate with raw size and athleticism; the Clipper bigs are more comfortable with that game.
You will never feel great about going up against LeBron James. The one player to have on your side against him, however, is Kawhi Leonard.
The Mavericks are maybe the most interesting one. The Lakers went 3-1 vs. the Mavericks, and that was back when the Mavs were still defending. But the four games were competitive, and with Luka Doncic, Dallas has a player to put up against James. The Mavs likely don't have the defense, but an outlier shooting performance offensively could make things interesting.
The Rockets present a fascinating matchup Saturday. Can Houston defend well enough to slow down the Lakers? If the Rockets hit their 3s will they just outpace the Lakers?
The Lakers are co-favorites to win the West. You're better off waiting to bet them in the Western Conference Finals than betting them at this number.
---
DENVER NUGGETS
WESTERN CONFERENCE TITLE ODDS: +950
STATUS: ADMIRABLE NON-THREAT
STRONG AGAINST: CLIPPERS, MAVERICKS
WEAK AGAINST: LAKERS, JAZZ
UNDECIDED: ROCKETS, THUNDER
RECORD AGAINST OTHER TOP-7 WEST TEAMS: 5-3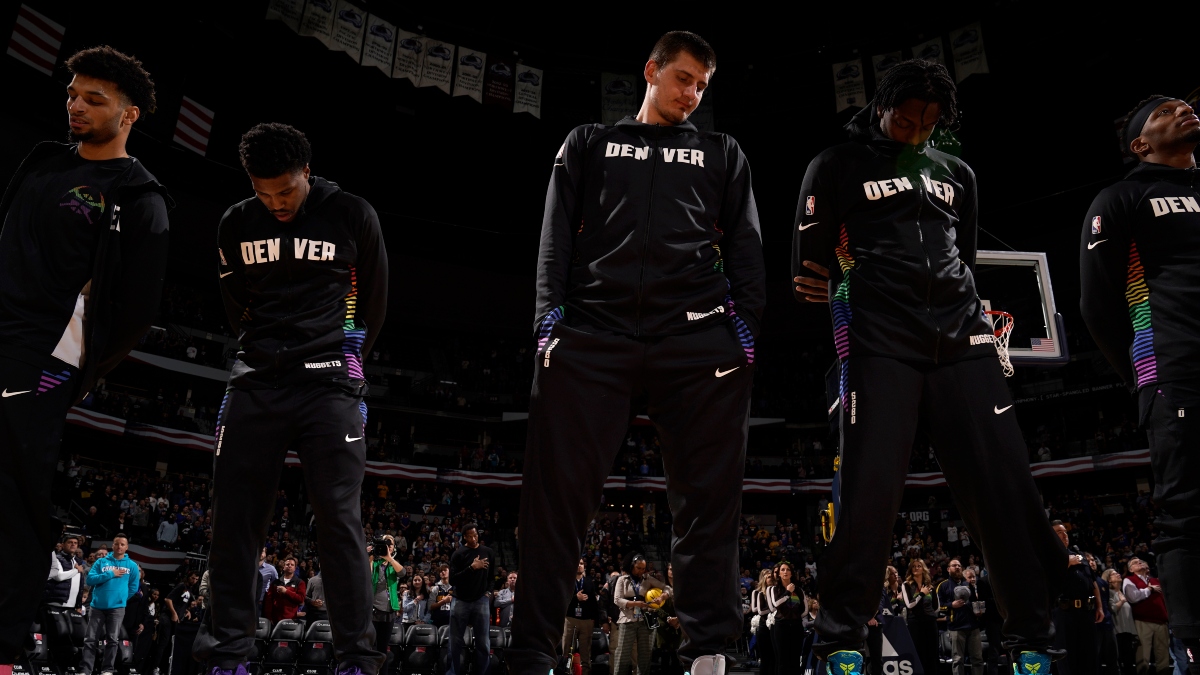 Only in the NBA can the 2-seed in the conference be +950 to win it.
Denver's on pace for a better record than last season, and yet no one's going to buy in. This is despite its defense being 11th-best in the league alongside a seventh-ranked offense.
The biggest reason to invest in this is the possibility that Michael Porter Jr., as a rookie, somehow fundamentally immediately alters the Nuggets' ceiling. As good as MPJ has been, that's probably a little too much to put on his shoulders.
As discussed above, the Nuggets can't match the Lakers' lob. With enough time in a series, they can probably find a schematic solution, but the other issue is their shooters have a nasty habit of going cold. You have to outpace the Lakers with 3s, and Denver struggles with both creating and making 3s.
Being strong against the Clippers may seem like a stretch given their only matchup was without Paul George and the lack of elite perimeter defenders on Denver. And here's a key element: No one really shuts down Paul George and Kawhi Leonard. But the kinds of shots those guys prefer lean more into the style of play with which Denver is comfortable.
The Clippers' interior defense struggles both with Nikola Jokic and the cuts he finds off the attention he drives. A Clippers series would go long. Denver might not win due to the stars on the Clippers, but it's not a bad matchup.
Utah was the only division team last year to give Denver real issues, and Rudy Gobert's ability to counter Jokic is a big part of it. The Jazz also have Donovan Mitchell and tall wings to counter Denver's smaller backcourt, along with comparable depth.
Houston's the really interesting one. The Rockets lost to Denver early in the season, as the Nuggets were one of the first teams to truly commit to the double on James Harden. The Rockets responded at home, but Denver was shorthanded.
Can Russell Westbrook consistently make enough plays to punish Denver for the double? This used to be a matchup that was so tilted towards the Rockets that the Nuggets actively lost a game to Portland last year, resting several starters, to try and get Portland in their bracket. (Portland beat them in the second round, but Denver didn't have to face Houston.)
Dallas got a big win early vs. Denver when the Nuggets offense was in a funk, but Denver plays two-on-ball every single time in pick-and-roll, and denying Luka Doncic the space to make plays is the best way to counter the entire machine. Dallas' defense isn't good enough to limit the Nuggets' weapons.
OKC might have some upset potential with its combination of guard talent (CP3 and Shai Gilgeous-Alexander) and defense.
There's a little value on the Nuggets, but it's better if you're using them as the longshot against one of the favorites. They have definite "came out of nowhere" potential, but a lot of it will depend on seeding. You only need to believe they have a better than 9.5% chance to win the West to have +EV on this.
They badly need to get the Clippers and Lakers into the same side of the bracket for a Round 2 meeting and get themselves on the other side.
---
UTAH JAZZ
WESTERN CONFERENCE TITLE ODDS:+1100
STATUS: TOUGH OUT
STRONG AGAINST: DENVER, CLIPPERS
WEAK AGAINST: LAKERS, ROCKETS
UNDECIDED: MAVERICKS, THUNDER
RECORD AGAINST OTHER TOP-7 WEST TEAMS: 3-4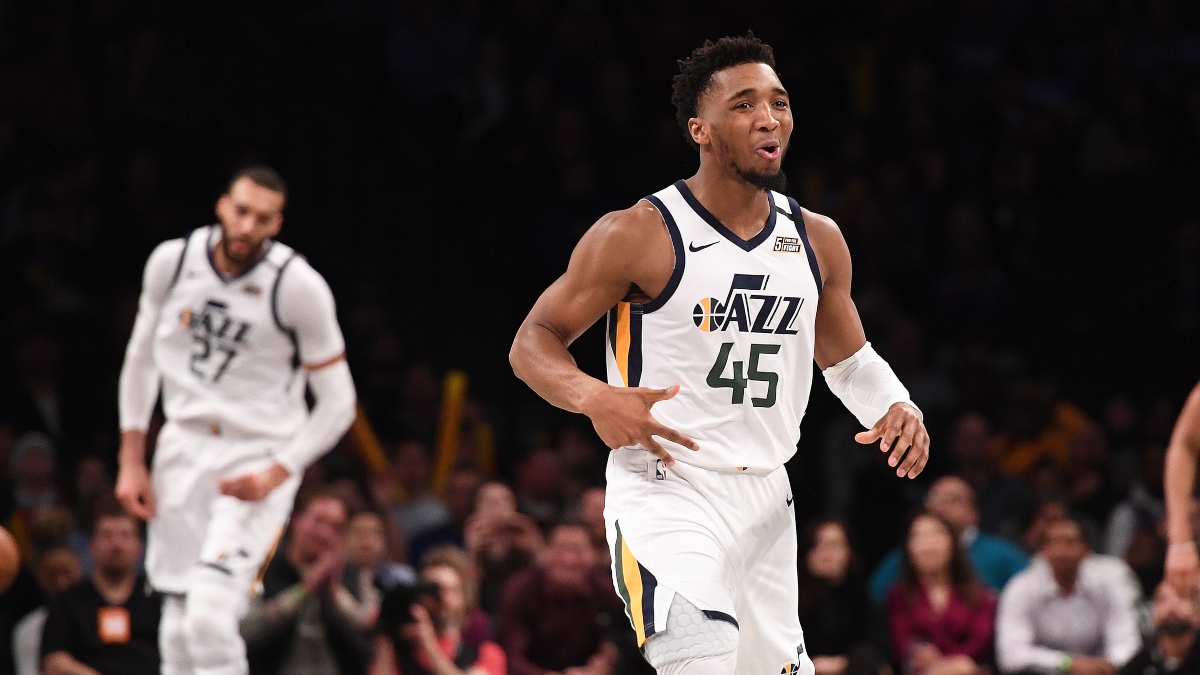 The Jazz are doing the same thing they do every year. They face-planted out of the gate, without a signature win in the first few months. The win over the Clippers early in the season was set up to be so, but Kawhi Leonard sat out while Paul George was still out. They did, however, get a big win that went under the radar in late December when both Leonard and George played.
They futzed around until mid-December, then got their act together. Now they're a game out of second in the West and back to drubbing the dregs of the league.
You'll have to forgive me for having seen this plot line before. The Jazz will continue to trounce bad teams (23-4 vs. teams under .500) and rack up a top-four seed but fall short of the top-two because of the slow start. They'll rattle off some signature wins late under various questionable circumstances injury-or rest-wise, and have just enough momentum to be considered "dangerous" in the West.
Again, we've been here.
This sounds like I'm dismissing them, but I'm not. They're not as good as the highest hopes we had in the preseason, but they're also not significantly disappointing, either. They're fine.
The Jazz are 10th in both offense and defense; both are surprising. They've taken off offensively as the schedule has gotten easier, a fact that's both encouraging and quietly unimpressive. (You should perform better vs. tank teams. If you're just trying to make the playoffs, that's fine. If you want to be taken seriously as a contender, you need to play well when the schedule's tough, too.)
That they are 10th defensively is a little concerning given how much they lean on that identity; they're usually a top-three team on defense. More concerning, their Defensive Rating has gone up every month and is above 110 in January, something unheard of in the Quin Snyder era.
I've kind of glossed over the Lakers matchup as a win for L.A., but I do think there's a chance the matchups in a playoff series are different. The big thing everyone asks is who do they have to throw on LeBron, but the answer is pretty simple: it's Royce O'Neale with help defenders and backline rim protection.
LeBron will win that matchup; he's LeBron. But the Jazz aren't totally unequipped for the onslaught, and they showed with James Harden last year that eventually they'll figure out a scheme to at least make a guy work.
The Jazz shot 41% from the field in both losses to the Lakers. In the second matchup, in December, they made 14 threes, but so did the Lakers. Donovan Mitchell was a -18 in that game. He has to win his minutes for them to have a chance.
The Clippers, however, are one of the top teams they should look to have in their bracket. Kawhi Leonard will spend time on Mitchell more than he did in the regular-season meeting, but there's not another weapon to stash Leonard on and have him play free safety. Joe Ingles has a lot of past success vs. Paul George for whatever reason, and the Jazz are better on the interior.
Jordan Clarkson might wind up being big in this situation, trying to counter Lou Williams' bench offense.
Their matchup with Houston would be three years running, and while the Russell Westbrook addition makes it theoretically easier, and while the Jazz did find some things last year to slow down the Harden-Capela connection, they still haven't been able to actually flip the script. The odds are probably even for the Jazz figuring out Harden as they are of Westbrook and/or Paul George having good series vs. Utah.
Denver's a team they can grind down, and without an individual top-level scoring threat, that's a series Utah can win.
Dallas is difficult to project given the Mavs' offensive firepower and defensive weaknesses, but I lean towards Utah in that one.
I think the Jazz could absolutely win a first-round series where they're favored and pull off an upset in Round 2 vs. a titan. They're tough, well-coached and disciplined. Mitchell can have himself a series. But getting past two would take near-perfect matchup luck.
---
LOS ANGELES CLIPPERS
WESTERN CONFERENCE TITLE ODDS: +190
STATUS: IT'S COMPLICATED
STRONG AGAINST: LAKERS, MAVERICKS
WEAK AGAINST: ROCKETS, NUGGETS, JAZZ
RECORD AGAINST OTHER TOP-7 WEST TEAMS: 5-6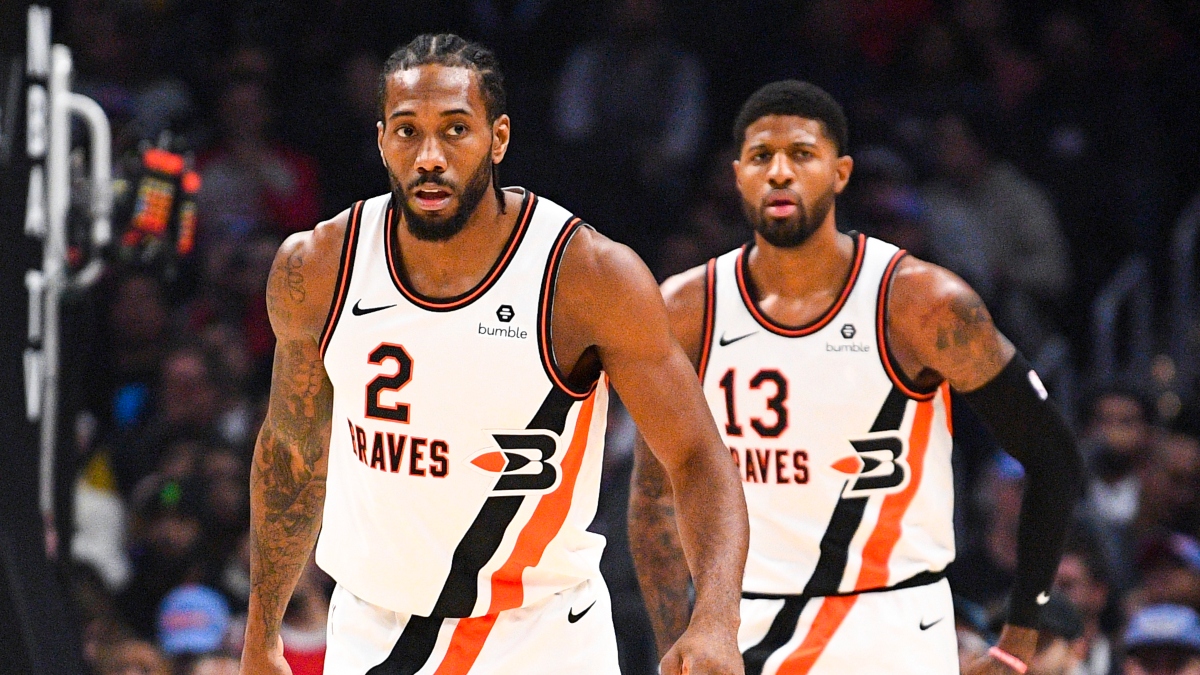 Everyone agrees the Clippers can win the title. They are on pace for 56 wins, they'll have a top-3 seed, they have one of the best playoff performers we've ever seen, they have a championship-pedigree coach, an All-Star, MVP-level second guy, role players, defenders, the works.
They can totally win the title.
But there's something that doesn't feel quite right here. There's time for it to feel right; maybe they're late bloomers. But there are both tactical and intangible reasons to have reservations.
Their interior defense has gaudy numbers, but there are signs of trouble underneath the hood. The Lou Williams minutes have gone back to being defensively vulnerable, and while Leonard and PG can prop him up, even small areas of weakness are exploitable in a playoff series.
Leonard's numbers are progressing back to his career standards after a slow start; he's shooting above 40% from 3 since December 1. But so much of his offense is still predicated on tough shots. They are shots he is elite at; he converts them at a higher rate than maybe anyone. But it also means there are times when the Clippers offense is just "hey, maybe Kawhi will do something."
The Nuggets found a lot of promising things in their win last week vs. the Clippers (who were without George) that could matter later. Jerami Grant did a phenomenal job defending Leonard, genuinely bothering him with his length. Jokic had a quiet scoring night but tore them apart with passing.
Most meaningfully, the bench minutes popped. The Clippers tried targeting Michael Porter Jr. in coverage, while the Nuggets just ran Monte Morris-Mason Plumlee pick-and-rolls down the Clippers' throat. I believe benches matter significantly less in the playoffs, but winning the little minutes of bench play also matters a lot.
If Grant can just hang with Leonard and make him work, the Nuggets' supporting defenders are good enough to disrupt the rest.
Montrezl Harrell may have a huge series, but you also live with that if you're Denver.
The Mavericks just have a real problem with the execution level and athleticism of the Clippers' wings. They don't have the perimeter guys to stay with the two stars or the systemic coverage to account for the perimeter failings. Meanwhile, when your team is singularly built around the ball-handler and the opposing team has Kawhi Leonard, Patrick Beverley and Paul George, you're going to have a hard time.
There are tweaks to make; Beverley gets caught ball-watching, so the Mavs can open opportunities for Jalen Brunson and Delon Wright. Kristaps Porzingis can torch Ivica Zubac the way Jokic did from the perimeter.
But there's also a strong possibility of this team presenting the "welcome to the playoffs" moment for Doncic, even if Doncic puts up huge numbers, which he will because he's awesome.
The big thing, though, is the Lakers. They may not match up great with the Nuggets or Rockets, but they can win those series on talent alone. It may take some "closer than you would have thought" series, and Houston may legitimately be a cardiac series for them, but they can still find ways with their top-line guys.
But the Clippers have a lot of advantages vs. the Lakers. The Lakers can't keep pace with the Clippers' 3-point shooting; six rotation players for the Clippers shoot 37% or better from deep. The Clippers bigs can get beat by multiple rotations, but the Lakers centers will often bobble passes and need to set. They finish over smaller defenders, but the Clippers have size.
And Leonard and George require multiple defenders, which inherently breaks the Lakers' entire defensive approach. Throw in the bench minutes, and the Lakers may be able to win a series vs. the Clippers, but it's going to take a superhero series from Anthony Davis in particular.
Here's a weird one: Houston's both a bad matchup for the Clippers and the Clippers are a bad matchup for Houston. It basically comes down to the feast-or-famine approach of the Rockets offense and how great James Harden is. If Harden plays like regular season Harden or better, he can break and beat the Clippers. If he doesn't, the Clippers having Leonard to defend him can bend the series the other way.
Houston's defense is really shaky. It rattles and breaks apart routinely. But the Rockets do have a gear that can specifically work vs. the Clippers, and their 3-point volume makes a lot of their strong defenders unnecessary.
I think there's about a 33% chance the Clippers win the title. At +160, you need that to be a 34.5% chance. 538 has them at 36%. It's close. It's really close.
But I don't believe, at the current number, with their current situation, the value is there. There's time for them to jell, time for them to make a trade, but I don't think this is a situation where you want to get in before those things happen.
One last note: After the loss to the Nuggets last week, there was a buzzword in the postgame comments: trust. The Clippers are a new team that's still learning each other, even with a lot of holdovers from last season. They play and act like a team that isn't close yet. That stuff matters if you're looking for them to make a special run.
---
DALLAS MAVERICKS
WESTERN CONFERENCE TITLE ODDS: +1700
STATUS: SEX APPEAL
STRONG AGAINST: LAKERS, NUGGETS, CLIPPERS, ROCKETS, JAZZ
WEAK AGAINST: LAKERS, NUGGETS, CLIPPERS, ROCKETS, JAZZ
UNDECIDED: LAKERS, NUGGETS, CLIPPERS, ROCKETS, JAZZ
RECORD AGAINST OTHER TOP-7 WEST TEAMS: 3-6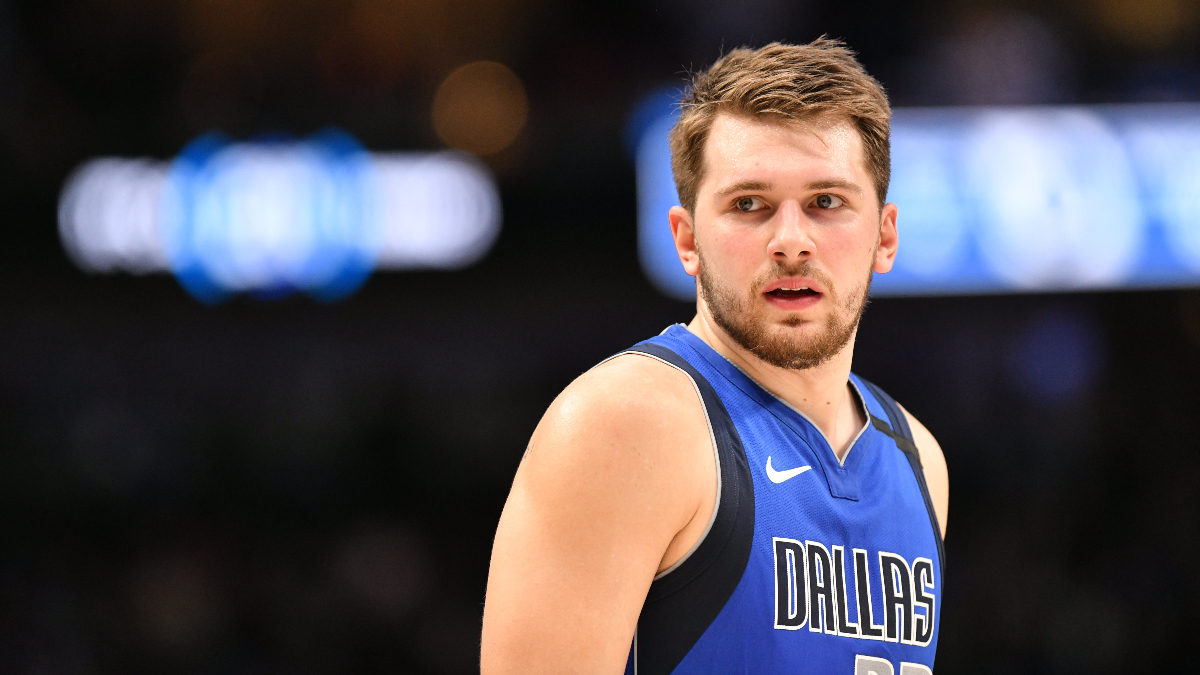 OK, so above, I've laid out all the ways those teams don't have to be concerned about the Mavericks. The Mavericks are a flawed team that is seeing a regression to the mean over time. Their defense has fallen apart in Porzingis' absence, and his individual play hasn't been great this season, either.
But the offense… look, if you put two on-ball vs. Doncic the way the Nuggets did in their last meeting, and the Mavericks' spot-up guys are hot, it won't matter. If you have elite individual defenders like the Clippers but Doncic is just on fire, it won't matter.
What I really want is odds to make Round 2/the Conference Finals. Because imagine the Mavericks land a Rockets/Nuggets/Jazz 4-5/3-6 matchup in Round 1 and then one of those three in Round 2. And Dallas comes out, on the road in Game 1, and Doncic has 40 and the Mavs hit 28 threes, and the crowd is just shook.
There is no team more likely to just come in and completely wreck a fragile fanbase than Dallas.
I don't like them doing it three times in a row, but this team should scare the holy spirit from your body if you go up against them in the playoffs. But at +1700 there's no value; just bet the individual series.
---
HOUSTON ROCKETS
WESTERN CONFERENCE TITLE ODDS: +600
STATUS: THE UNSTABLE NUCLEAR DEVICE
STRONG AGAINST: CLIPPERS, NUGGETS, JAZZ
WEAK AGAINST: MAVERICKS
UNDECIDED: LAKERS
RECORD AGAINST OTHER TOP-7 WEST TEAMS: 4-5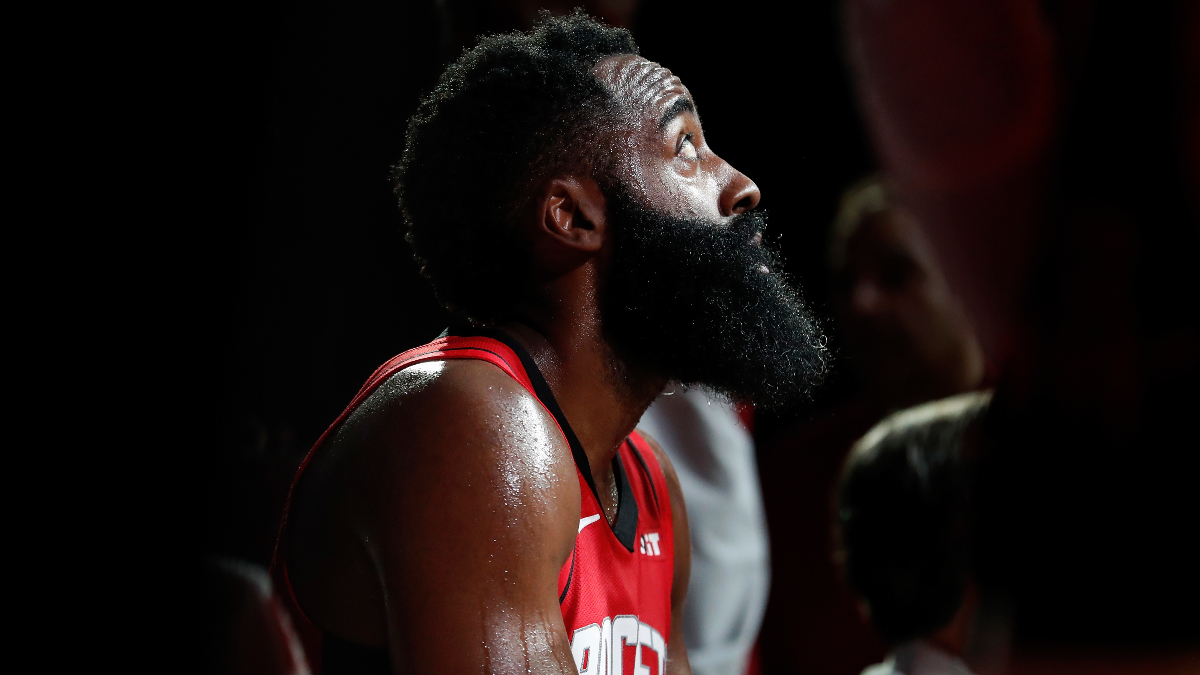 Look, I recommended the over on their win total. I recognize that they have been the second-best team in the West the past two seasons and the only team with a legit chance in the West to knock off the Warriors. I made the case for the Warriors winning Game 6 without Durant last year.
I feel like I have a really good feel for this Rockets team. And I do not want any part of this team in the playoffs. I love their regular season prospects; I think they probably wind up top-three by the end of the year.
But there's a lot that feels like it's about to implode here. The Westbrook thing just feels wrong. It's not just that he's once again having an absolutely horrific shooting season. It's that he doesn't make sense when teams put two on Harden. Houston has adjusted by having Westbrook start to dive the basket on the catch to open up the lob or the finish. But that's just a wrinkle.
In a series, teams would figure out the rotations to double Harden, force Westbrook to the floater or drifting away (where he struggles to finish) and take away the lob. You face the same rote mechanics over and over, and you figure out how to cover it better.
All of this can be negated by Harden living up to his all-time potential and delivering in the playoffs. (Rockets fans will drop his numbers next to Kawhi Leonard or in a vacuum, but, look, you really have to watch those games to get the feeling that he hasn't been there when he was most needed. That's not a false narrative. It's a narrative, but not a false one.)
But even then, he needs PJ Tucker, Ben McLemore — let me say that again: Ben McLemore — and Danuel House to make huge shots. Yikes.
They're one guy short, and they don't have the assets or the ability to go into the tax to get that guy.
Throw in the lingering sense of dread about the future with Mike D'Antoni being a lame duck, Westbrook still feeling out of place and the overall actions of Tilman Fertitta since taking over as owner, and the narrative says this will not end well, because otherwise, they wouldn't end.
Matchup-wise, they are 2-1 vs. the Clippers with the loss a wild comeback behind Lou Williams. Denver figured out a way to counter Harden that didn't work at all in the next game. Utah has gotten better at facing Harden but still can't really stop Houston or score enough (although its upgraded offense has a better chance).
Both the Nuggets and Jazz are better suited with their rosters to counter the Rockets this year, and the Rockets are worse suited to attack them with Westbrook instead of Chris Paul. But the Rockets still put so much pressure on those teams that the margins for error are very small.
Dallas plastered Houston in the one matchup this year. That series would likely be wild — an unpredictable, high-variance affair entirely decided by shooting percentages on open 3s.
The Lakers are fascinating, and that's why Saturday night feels like it might matter. If Houston can't match up with the Lakers and aren't as good as last year and have all this extra baggage…
Well, that would be bad.
The Rockets don't need to win, but they need to show.
FINAL NOTE: I'm not going to include the Thunder in this analysis fully. They're not a realistic threat to get through three rounds. They will be pesky, they can upset a team in the first round if everything goes wrong, and they belong in the records for the West. They're respectable. But they're not a serious threat for a run, due to neither their offense nor defense being elite. They're frisky, they're scrappy, but they're not a real threat to go three rounds.
How would you rate this article?