Moore: 5 NBA Win Total Bets I Love Entering the 2021 Season
Credit:
Kevin C. Cox/Getty Images. Pictured: Luka Doncic #77 of the Dallas Mavericks.
The NBA season is, stunningly, already here and there's a lot we don't know. COVID-19 will likely have an impact on games, and a tightened schedule coupled with the absence of fans could shift some lines. It's all still unknown.
But we do know what the win totals are. Lines are up at books across the board, with some offering more value than others. As you'll see below, I have  zeroed in on the five win totals I'm highest on using the best available number at multiple books so you don't have to line shop.
Over the next week, I'll releasing my case for taking the over or under for every team's win total and ranking them based on my confidence in the eventual bet — be sure to check back on The Action Network app for that.
Minnesota Timberwolves (Under 30, PointsBet)
The Wolves have the fourth-largest jump in win percentage year over year between last year's results compared to the average line this season. This, for a team that gave up 117 points per 100 possessions after the trade deadline last season before the season suspension.
There are pieces to like. Anthony Edwards may be the first underrated No. 1 pick in league history. Karl-Anthony Towns and D'Angelo Russell are talented, no doubt. The team aligned its personnel around the team philosophy of pace and space.
But in an 82-game season, this equates to 34 wins. The wins in the Western Conference that we are expecting from the improving teams like the Phoenix Suns and Golden State Warriors have to come from somewhere.
Malik Beasley may miss time with legal issues. Head coach Ryan Saunders is well-liked but hasn't driven the team towards wins (he has won 17 and 19 games over the past two seasons). Their defense should be bottom-five again with their drop scheme leaving both their guards and Towns out to dry.
They will be a fun team, but won't win a lot, and while the number is short, their ceiling is lower.
Chicago Bulls (Over 28.5, FanDuel)
The Bulls were the most infuriating team to bet last season. They should have breezed to the over (31.5), even with the shutdown in March. But they constantly failed. A team loaded in offensive talent was 29th in offensive rating. There are few answers to why this was the case except former head coach Jim Boylan.
Boylan did incredible work getting a young, flawed roster to be a top-10 defense, but they had so much untapped scoring potential. It's clear that they were at a considerable coaching disadvantage.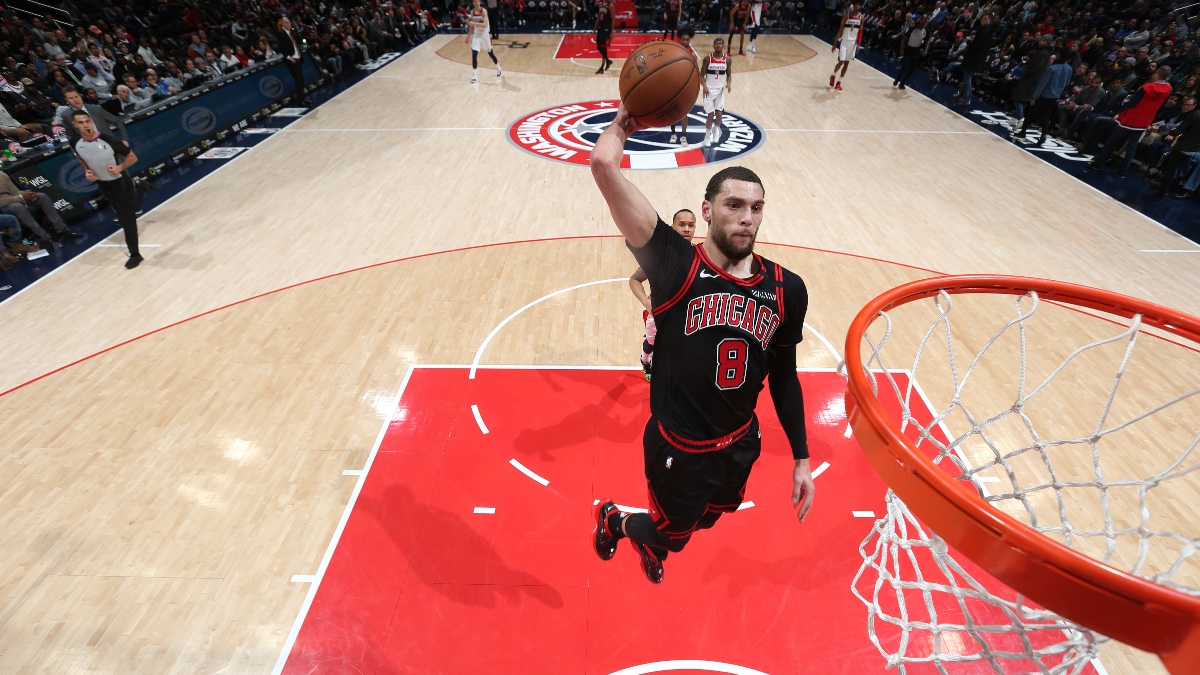 But now, with a new front office led by former Nuggets general manager Arturas Karnisovas and a new head coach in Billy Donovan, that's set to change.
Chicago will aggressively pursue upgrades in-season, but it has enough as presently constructed to be relatively competitive. Zach LaVine, Coby White, Lauri Markkanen, Wendell Carter Jr.; that's a lot of talent.
The Bulls are a .500 team in the Eastern Conference, they just needed the right coach and opportunity.
Golden State Warriors (Over 36.5, Westgate)
I cannot believe how low some of the projections are for the Warriors. Yes, Klay Thompson is amazing on both ends and his absence leaves a gaping hole. And yes, the bench has been depleted since Andre Iguodala and Shaun Livingston left.
But this is still Wardell Stephen Curry, the greatest shooter in NBA history, with Draymond Green, one of the best playmakers and defenders we've seen in the past 10 years, and Steve Kerr, one of the best coaches we've ever seen.
The Warriors revolutionized modern basketball. Why should we believe they're out of tricks?
The additions of Kelly Oubre and Kent Bazemore are above-average replacements for Thompson, even if the gap is considerable. James Wiseman should seamlessly slide into his role at center.
The Warriors tanked last season, pretty blatantly. They have no incentive do so this season. They're rested and underdogs. This is where you want to bet them.
---
Sacramento Kings (Under 29, DraftKings)
Much like with the Wolves, the wins in the West have to come from somewhere. This is mostly an effort to fade head coach Luke Walton, who simply has not taken the team forward. The team wasn't faster, better defensively, or more cohesive after his arrival.
The Kings lost Bogdan Bogdanovic to the Atlanta Hawks for nothing, Marvin Bagley has had trouble staying on the floor, their biggest offseason addition, Tyrese Haliburton, is a rookie who plays the same position as De'Aaron Fox, and they play in the toughest division in basketball.
This win total puts them two wins back (on a 72-game pace) from their win percentage last season. After coming so close to the playoffs two seasons ago, they seem to have squandered the momentum and fallen back into being the Kangz.
Dallas Mavericks (Over 41.5, PointsBet)
The Mavericks had one of the largest differentials between their Pythagorean expectation and their actual win total last season, only instead of over-performing, they underperformed.
Much of that was the result a 2-11 record in games decided by three points. Some of that is absolutely their clutch-time foibles, but some of it is also losing a higher number of coin flip games than expected.
Regardless, they should have been even better than the No. 7 seed.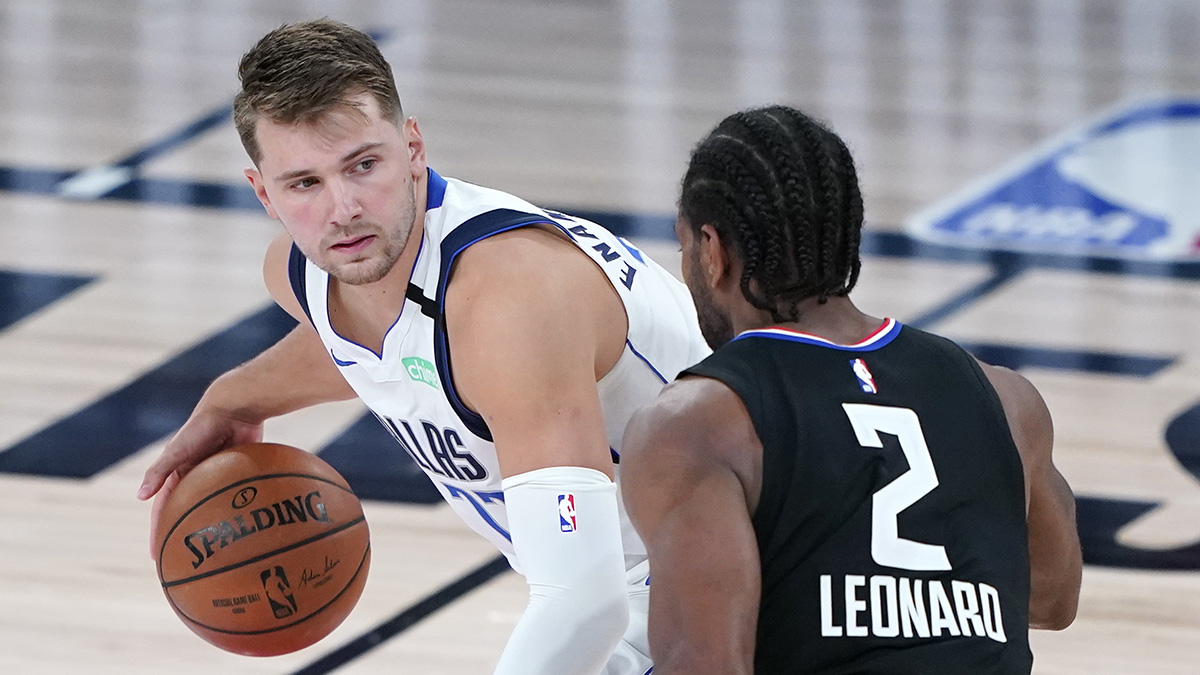 I faded the Mavericks last season, and I was tempted to double down on that. But upon further examination, the difference this season is that Luka Doncic is just that damn good. Even without Kristaps Porzingis to start the season, they have enough firepower to hold up.
The Mavs added Josh Richardson, an underrated scorer (and shooter), who can also defend, alongside Wes Iwundu and James Johnson. There's a decent chance the Mavericks are at least not-awful on defense this season, and if that's the case, with what Doncic brings, that could mean a top-four seed in the West.
The Mavericks are going to be top-level dangerous.
How would you rate this article?