America East Basketball Tournament Betting Preview, Bracket & Odds: Could Hartford Pull Off Another Miracle?
Credit:
Photo by Tim Nwachukwu/Getty Images. Pictured: John Gallagher (Hartford)
The America East is my favorite conference to follow in college basketball.
Obviously, I am one of few, but the conference is filled with intriguing storylines, good basketball teams and a bunch of players who would give anything for their programs.
Moreover, the America East Conference Tournament is always surprising. Last season, four-seed Hartford and six-seed UMass Lowell pulled off massive upsets to reach the championship game. Hartford squeaked by and made its first-ever NCAA Tournament.
Remember when Virginia became the first team to lose in the first round as an NCAA Tournament one-seed? Of course, the America East's UMBC Retrievers were the team that pulled off the upset.
Vermont is a laughably large favorite to win the tournament, with the Catamounts' odds currently sitting at -700. But after a 17-1 conference season, the Cats deserve that respect.
However, this opens up some other intriguing opportunities in the tournament futures markets.
So, let's dive into the best storylines and best bets for this year's version of the America East Tournament.
Author's Note: Stony Brook cannot play in the conference tournament due to its decision to join the CAA. NJIT got the last spot in the conference tournament due to that. Maine was the one team to miss the tournament this season.
---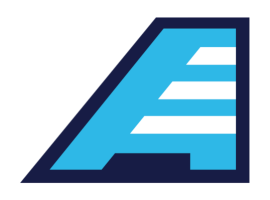 America East Tournament Bracket & Schedule
---
2022 America East Tournament Odds
---
For the sake of full transparency, I am the world's biggest Vermont Catamount fan. I grew up in Southern Vermont and spent years living in Burlington. I've grown attached to this team over time.
However, I believe I can still speak objectively about this program. And the truth is, this is the best Vermont team in years.
Vermont hasn't cracked the top-70 in KenPom since going undefeated in America East play in 2017. This year's team is nicely positioned at 69th in KenPom after a 17-1 America East campaign.
The offense is unbelievable. The Catamounts are fourth nationally in 2-point percentage (58.2%), eighth nationally in eFG% (56.5%) and sixth nationally in half-court PPP (1.012).
Vermont's offense has absolutely blown through league competition — the Cats shot 60% from 2 and 40% from 3 in conference play this season.
Defensively, the overall numbers aren't as staggering, but the Catamounts still led the America East in defensive efficiency and eFG% allowed (48.4%).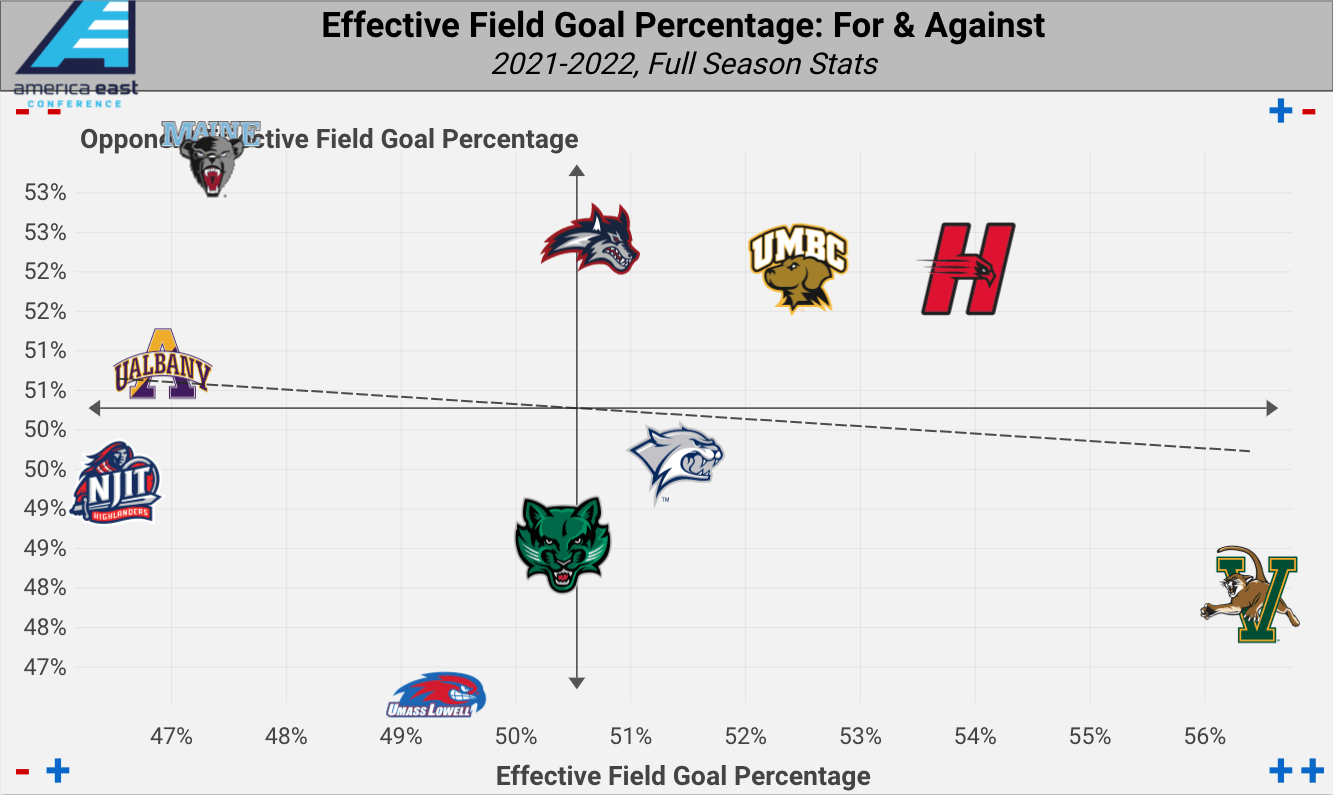 The best thing Vermont does is rebound. No team in the country — yes, all of Division I — allowed fewer offensive rebounds than Vermont. The Catamounts' 80.7% defensive rebounding rate mark was a full two percentage points better than second-place Northern Iowa.
Things revolve around Conference Player of the Year Ryan Davis, who repeated after winning the award last season.
He's a dangerous interior threat who scores 1.2 PPP in post-up situations (96th percentile), but he can also stretch the floor and provide spacing for head coach John Becker, given he hits a whopping 41% of the 3s he takes.
Davis is the most efficient college basketball player I can remember, especially when you consider his usage percentage.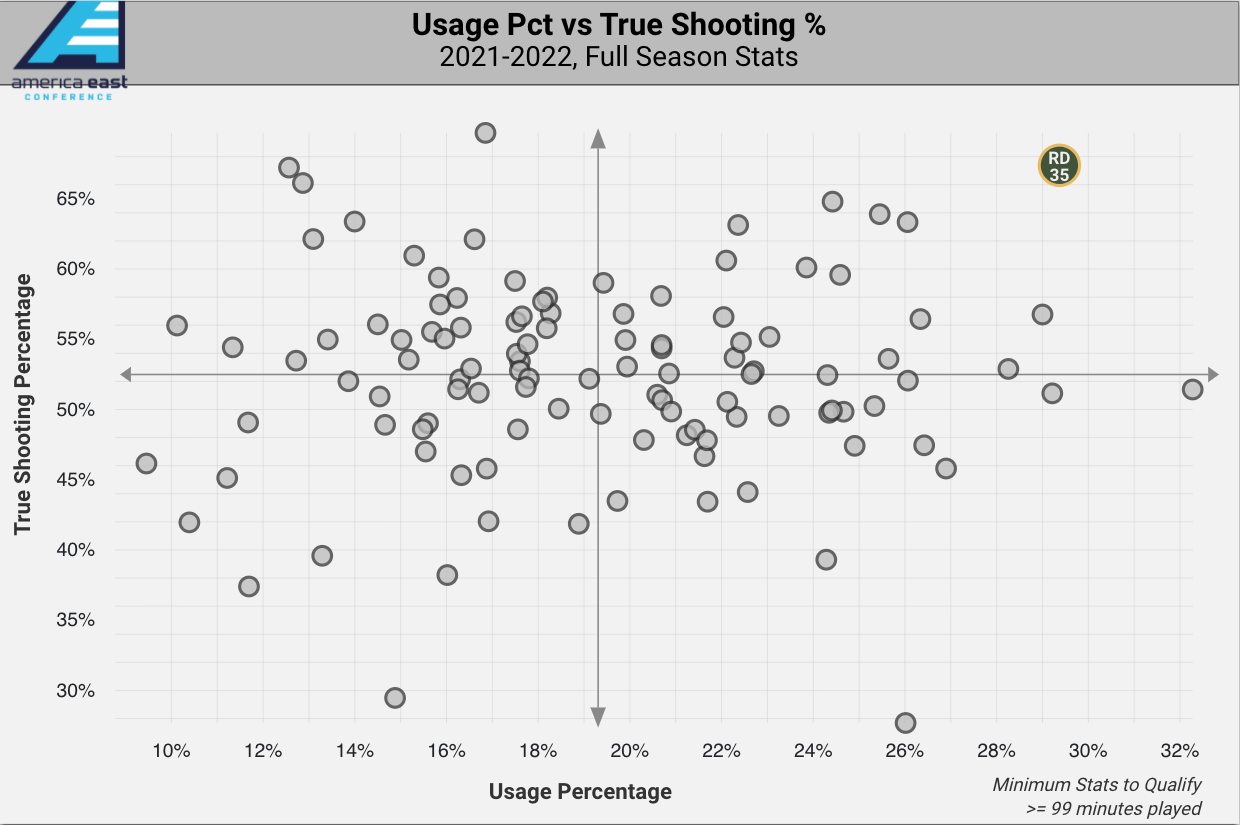 But Davis might not be the Catamounts' most-important player. A former America East coach once told me that, "Davis is a great player on a great team … you can't acknowledge Ryan Davis without acknowledging all the other guys on the team who do some really good things."
Enter Ben Shungu. The super-senior guard is a Vermont legend after walking on with the program out of Rice Memorial High School in South Burlington. Over the last six years, he's developed into the best Vermont guard since TJ Sorrentine.
Shungu makes the right basketball decision every time down the floor. He averages 1.037 PPP as a pick-and-roll ball-handler (94th percentile), 1.389 PPP off ball-screens (94th percentile) and 1.096 PPP in hand-off sets (85th percentile).
Shungu is smart as a ball-handler, and he creates a great two-man set with Davis.
But, more importantly, he is shooting the lights out. He's shooting 44% from 3 this season and ranks in the 97th percentile among D-I players in catch-and-shoot 3-point efficiency, per ShotQuality.
Add that onto Shungu's 58% 2P%, and he's posted a 61.1 eFG% mark this season.
I could wax poetic about Vermont all day, but for the sake of brevity, let me get to the point.
Of Vermont's 17 conference wins this season, 16 came by double digits. The one loss was a one-point overtime road loss to Hartford — a game in which ShotQuality projected Vermont to win by eight points based on the quality of shots taken and allowed.
Vermont is fully deserving of the monstrous -700 odds to win the tournament. However, there is obviously zero value in that line.
I'm going to back Vermont in two ways.
First, look to lay the points with Vermont against NJIT. In two games against NJIT this season, Vermont won both by 26 points. At -20 or better, I'll be betting Vermont in the first round.
Second, if Vermont wins the conference tournament (as they should), the Catamounts will be a great bet in the first round of the NCAA Tournament.
Both times that Becker led the Catamounts to the NCAA Tournament, they covered in the first round.
Picks: Vermont -20 or better against NJIT in R1 | Vermont ATS in NCAA First Round (if it wins the tournament)
---
The biggest mystery entering this tournament is Hartford.
Last season, on the back of a great defense, the Hawks managed to upset Vermont on their way to the first NCAA Tournament appearance in school history.
But this season, it's been more about offense than defense.
Hartford finished the conference season fourth in offensive efficiency and second in eFG%.
Coach John Gallagher was lucky to get back point guard Traci Carter, who is now in his sixth season playing D-I basketball. He didn't lead the team in usage or scoring, but he was the leader of an offense that far exceeded preseason expectations.
Veterans Austin Williams and Moses Flowers shouldered the scoring load, averaging a combined 31.1 points per game, with a combined 57% true-shooting.
The most interesting thing about Hartford: the Hawks are due for a serious amount of positive regression. ShotQuality projects that Hartford should've finished 13-15 instead of 11-17.
Hartford started to see some of that positive regression in the second half of the conference season. Hartford won six of its final eight games to end the regular season, including giving Vermont its only conference loss.
Consequently, Hartford has some value in this tournament at a whopping 95-to-1 on FanDuel. The Hawks would likely need UMass Lowell to take down UMBC or Binghamton to take down New Hampshire for this ticket to present value.
In the end, this ticket would most likely present value in a championship game hedging opportunity.
However, crazier things have happened. I'm throwing a small dart on the Hawks to repeat at this line.
And lest we forget how upset this team must be that the administration is moving Hartford to D-III in the next few seasons. This basketball unit is going to play angry.
Pick: Hartford to win America East Tournament (+9500 at FanDuel)
---
Will UMass Lowell Defeat UMBC?
---
The Retrievers obviously over-performed with Ryan Odom at the helm, but Jim Ferry was a great hire for the Retrievers.
Ferry quickly rebuilt a roster that was depleted from Odom taking his favorite players to Utah State. This year's version of the Retrievers pushed their way to second in the regular season after finishing fifth in the coaches preseason poll.
UMBC finished second in the conference in offensive efficiency this season while scoring the same number of points per game (74) as last year. The offense can shoot the 3 (38.1 3P%, 16th nationally) and is lights out from the free throw line (78.4%, 14th nationally).
The key was Darnell Rogers taking a big step in his playmaking ability. Rogers finished third in the conference in assists per game this season and second in assist rate. He doubled his assist rate from last year while also dropping his turnover rate by almost three points.
However, Rogers is — very literally — the shortest player to ever play basketball. No, seriously. At 5-foot-2, Rogers is the shortest player to ever play Division I hoops.
Rogers is a bucket and is a key reason for UMBC's success.
However — and this might be unfair to say — having a 5-foot-2 player anchoring the backcourt has hurt the Retrievers' perimeter defense.
Moreover, UMBC's center rotation ran just 6-foot-9 and 6-foot-7 this season, which also hurt its interior defense.
With its lack of size, UMBC finished dead last in steal rate and block rate this season, alongside finishing second-to-last in eFG% allowed.
UMass Lowell will have a big advantage over UMBC on the interior. The River Hawks paced the conference in 2-point defense (44.3%) and block rate (12%) this season.
Moreover, the River Hawks finished top-20 nationally in 2-point defense.
That could present a problem for a UMBC team that struggles to rebound.
Moreover, the River Hawks are due for some positive regression. ShotQuality projects that UMass Lowell should've finished 18-10 this season based on the quality of shots taken and allowed, as opposed to 14-14.
In the regular season this year, UMass Lowell swept UMBC. The River Hawks even beat the Retrievers by 17 in Baltimore on Feb. 12.
If there's a first-round underdog I'm willing to back, it's UMass Lowell. If that line opens at +2.5 or higher, I will be on the River Hawks.
If UMBC drops this first-round game, Hartford also has a much easier path to the championship game.
Pick: UMass Lowell +2.5 or better vs. UMBC in R1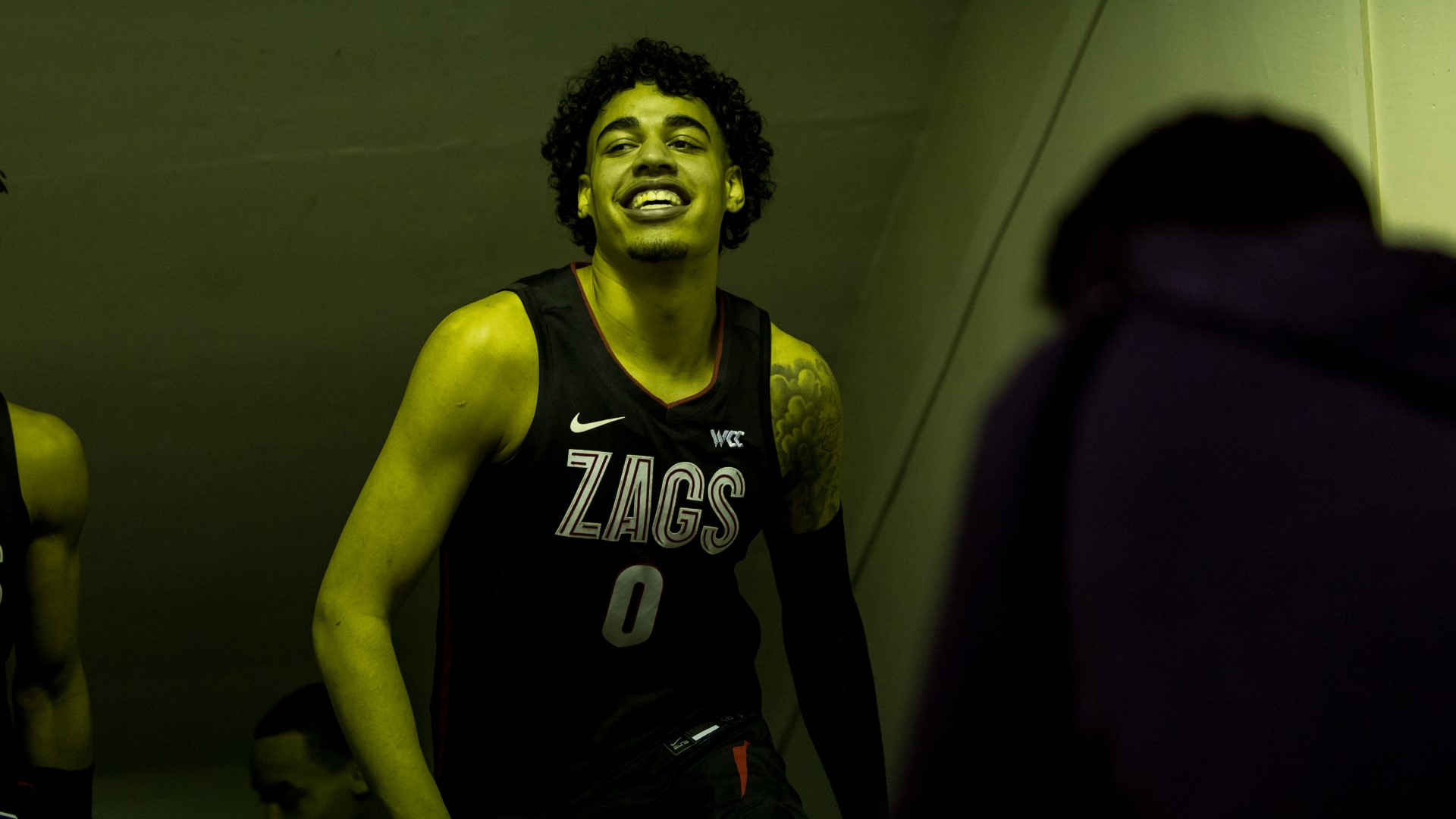 WCC Betting Preview & Bracket
---
New Hampshire trailed only Vermont in terms of Net Rating in the conference.
After winning three straight games to enter the conference tournament, why not look New Hampshire's way?
A reason to like New Hampshire is because Jayden Martinez and Nick Guadarrama are two of the best players in the conference. The two combined to score 27.7 points per game this season, with an average 110.7 ORtg.
Guadarrama is a big-time post player who — despite standing just 6-foot-5 — can leverage his size on the interior.
His most underrated asset is seeing the floor well, as his 2.8 assists per game ranked in the 93rd percentile among D-I players.
Meanwhile, Martinez is more of a traditional wing player. At 6-foot-7, he'll drive downhill, but he's also a deadly shooter. Martinez hit 40.5% of his 3-point attempts this season, catapulting his eFG% to 53.5%.
New Hampshire also received huge contributions from Blondeau Tchoukuiegno, who improved leaps and bounds from last season. He raised his ORtg over five points from last year, and averaged four more points per game.
Plus, his 42% 3P% took some of the outside shooting pressure off Martinez.
The Wildcats are a good rebounding team. In fact, you could call the Wildcats a great rebounding team, as they were the best offensive rebounding unit in the conference and the second-best defensive rebounding team.
But outside of that, they are incredibly weak defensively. UNH ranked below the fifth percentile of D-I teams in pick-and-roll PPP allowed (.883), off-screen PPP allowed (1.181) and post-up PPP allowed (1.029).
I think New Hampshire is an interesting team, but the Wildcats are too inconsistent to consider in any bets for this tournament.
---
Other Notes On America East Tournament
I will pass on Binghamton, which over-performed early but faded significantly down the stretch. Binghamton has good defensive metrics, but it's built entirely on a 32.9% 3-point defense that feels unsustainable in March.
Albany's defense is opportunistic and frisky, and if the Great Danes didn't pull Hartford in the first round, I'd likely give Albany a look. However, the Danes will play the Hawks in the first round, and I think Hartford has the advantage in that one.
How would you rate this article?
This site contains commercial content. We may be compensated for the links provided on this page. The content on this page is for informational purposes only. Action Network makes no representation or warranty as to the accuracy of the information given or the outcome of any game or event.