#GreenDotCity: Betting Results for Every NCAA Tournament Game
The NCAA Tournament can be tough to follow. Games starting left and right. Bad beats and bracket busters up the wazoo. A maddening number of bets to track.
Luckily, the Action app is a great place to follow it all (download it here). And the best part? Green. Dot. City. There's nothing better than opening the app to check your action and finding a sea of green.
Here are ALL of the green dots that have happened during the tourney, with winners posted for every spread, moneyline and total.
---
Championship Game
#3 Michigan vs. #1 Villanova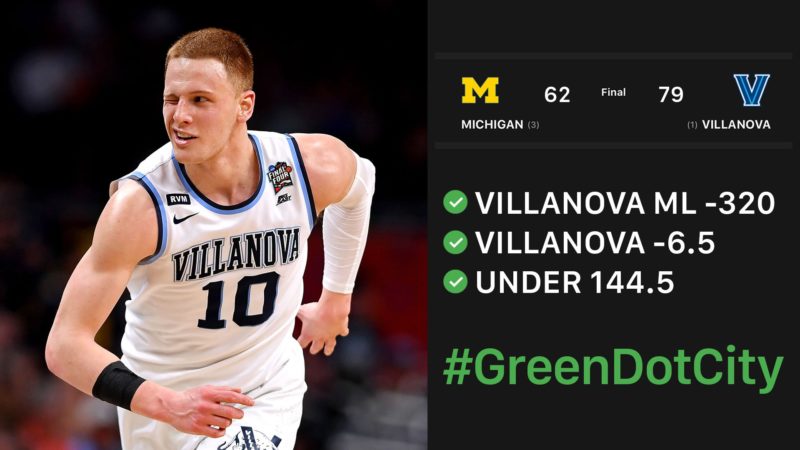 ---
Final Four
#1 Kansas vs. #1 Villanova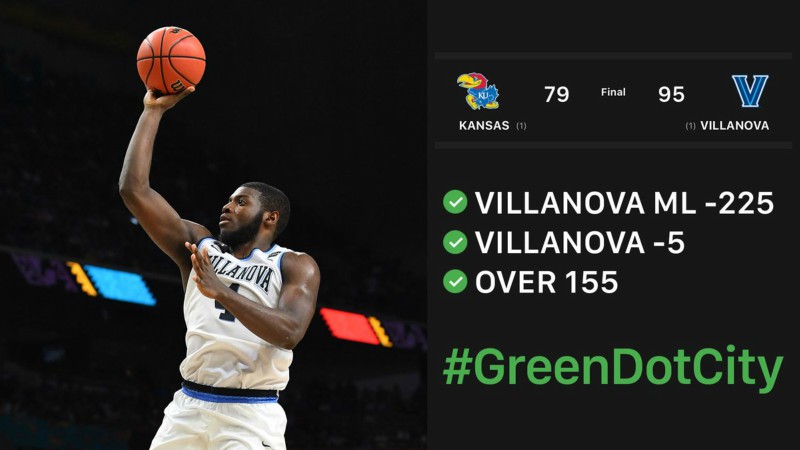 ---
#11 Loyola-Chicago vs. #3 Michigan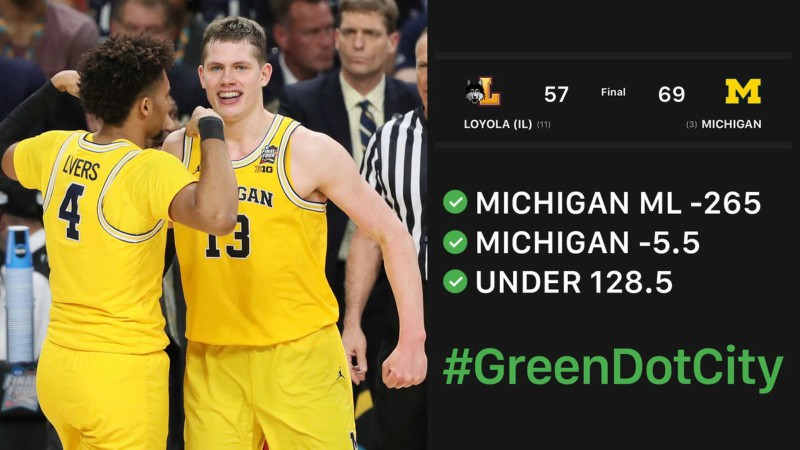 ---
Elite 8 
#2 Duke vs. #1 Kansas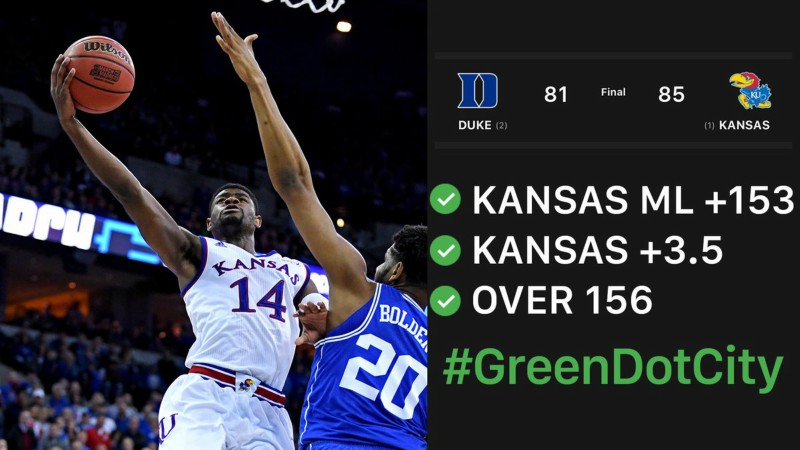 ---
#3 Texas Tech vs. #1 Villanova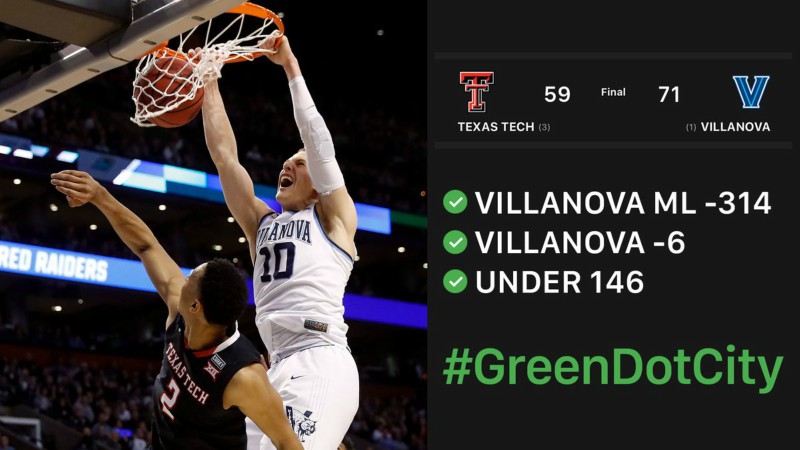 ---
#9 Florida State vs. #3 Michigan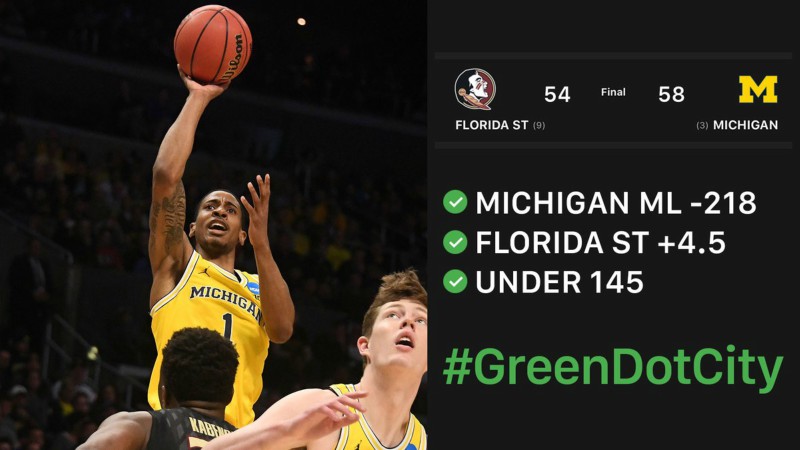 ---
#11 Loyola-Chicago vs. #9 Kansas State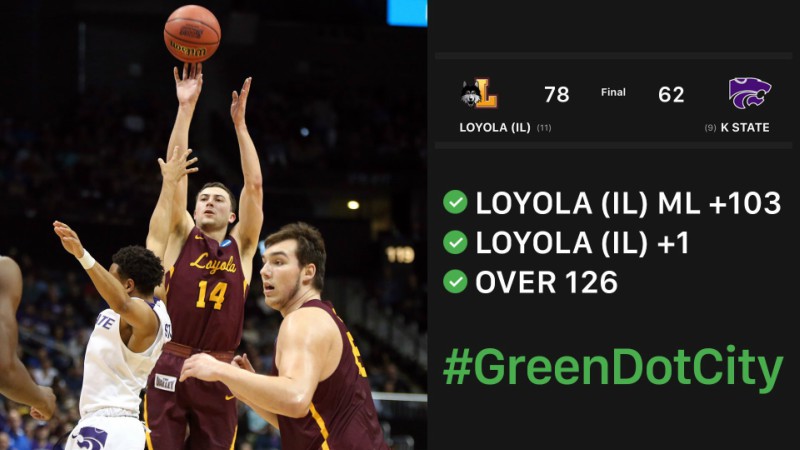 ---
Sweet 16 
#3 Texas Tech vs. #2 Purdue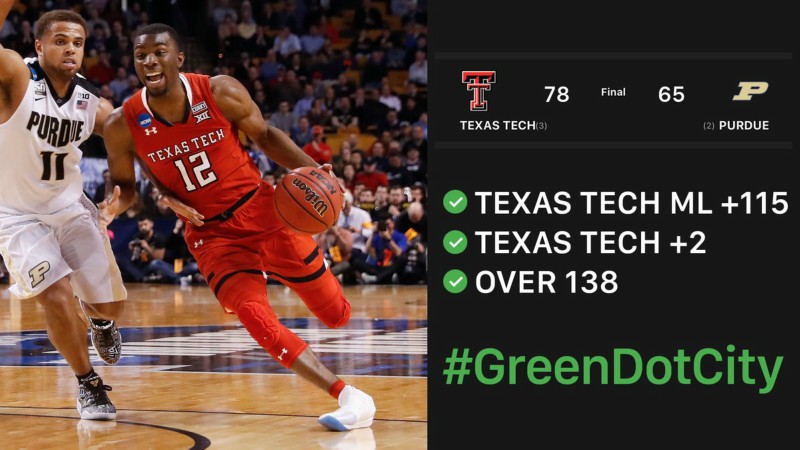 ---
#11 Syracuse vs. #2 Duke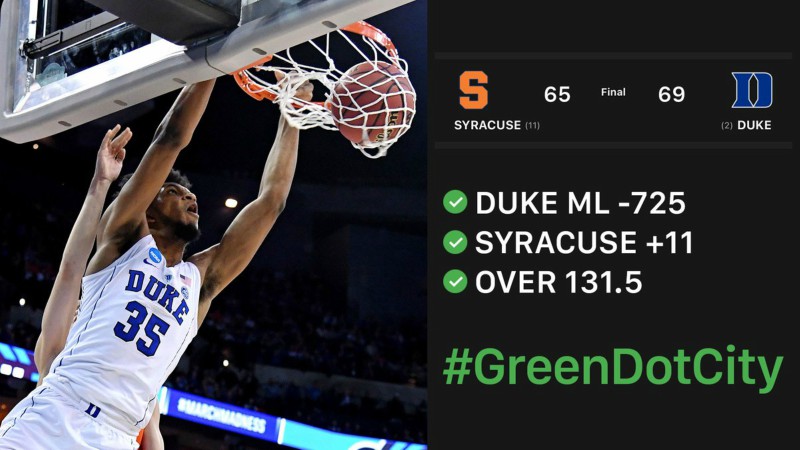 ---
#5 West Virginia vs. #1 Villanova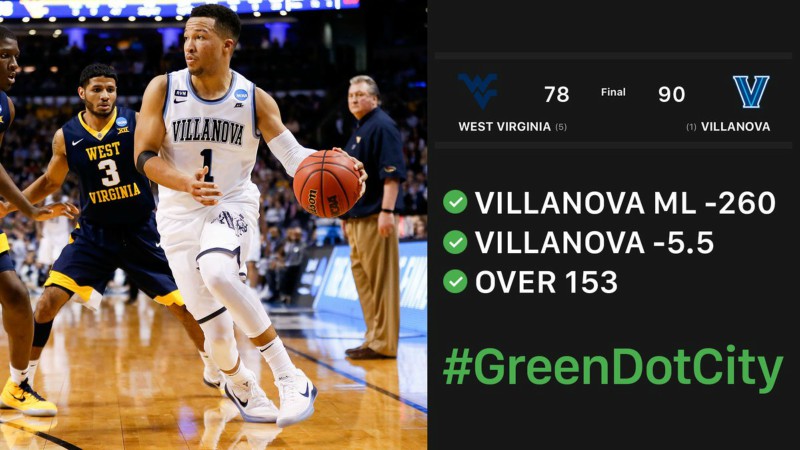 ---
#5 Clemson vs. #1 Kansas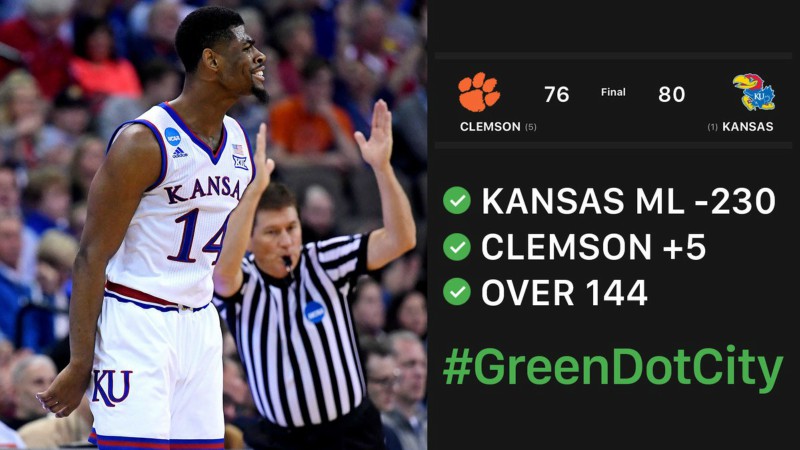 ---
#9 Florida State vs. #4 Gonzaga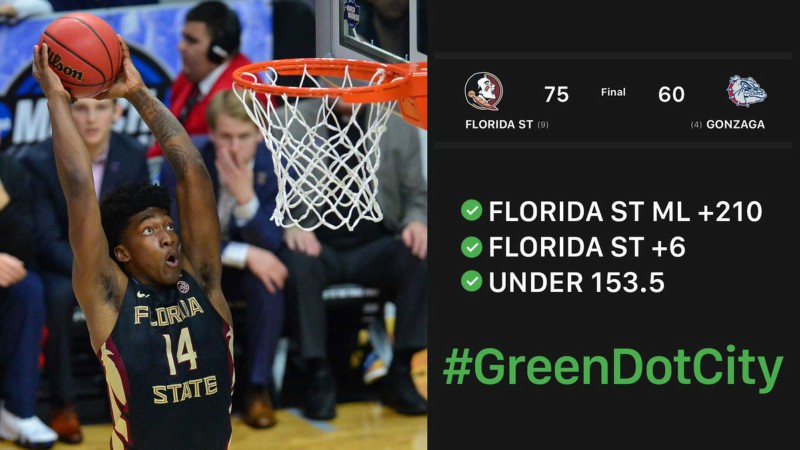 ---
#9 Kansas State vs. #5 Kentucky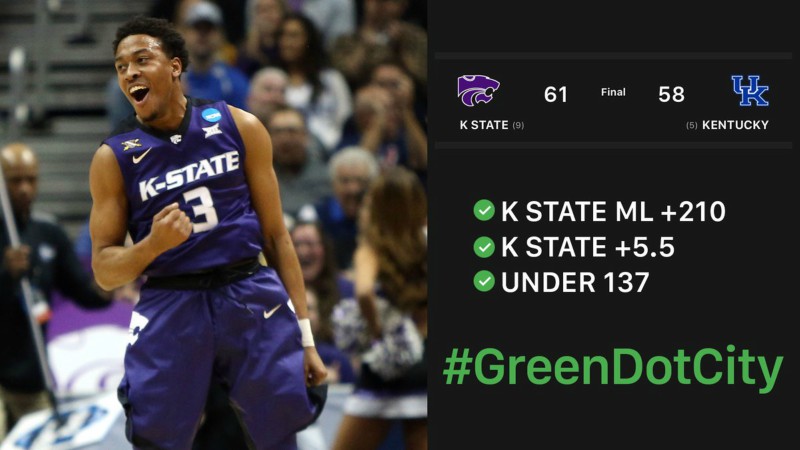 ---
#7 Texas A&M vs. #3 Michigan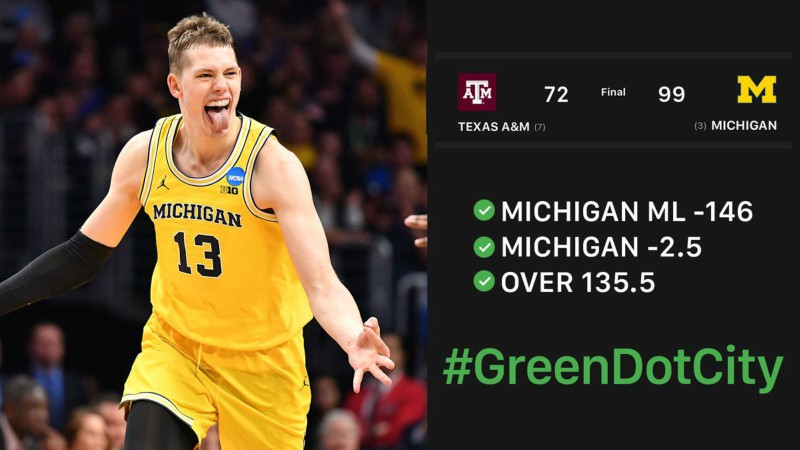 ---
#11 Loyola-Chicago vs. #7 Nevada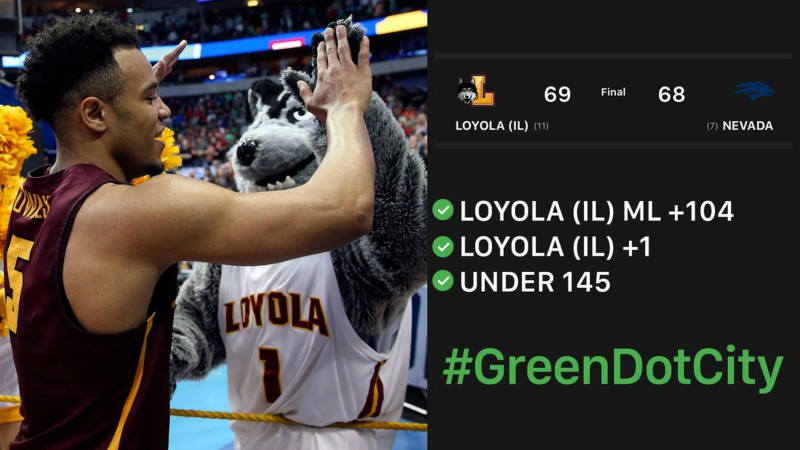 ---
Round of 32 
#13 Marshall vs. #5 West Virginia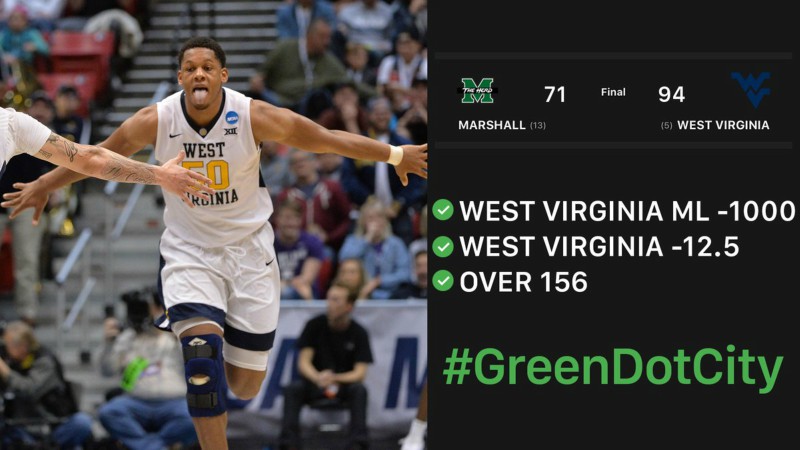 ---
#9 Florida State vs. #1 Xavier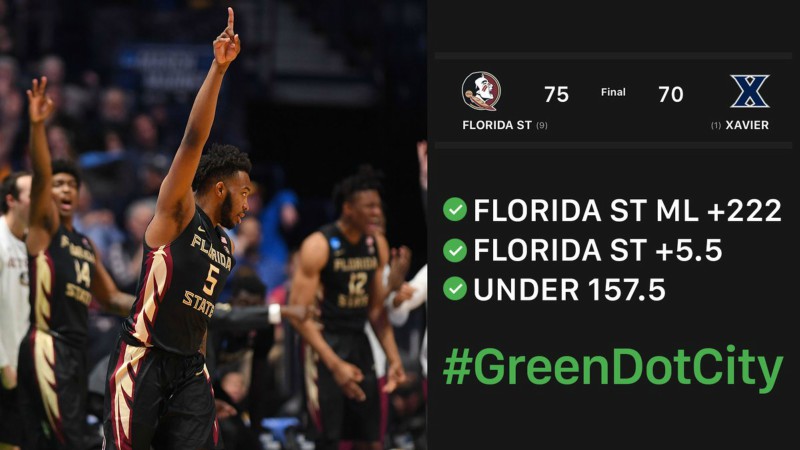 ---
#16 UMBC vs. #9 Kansas State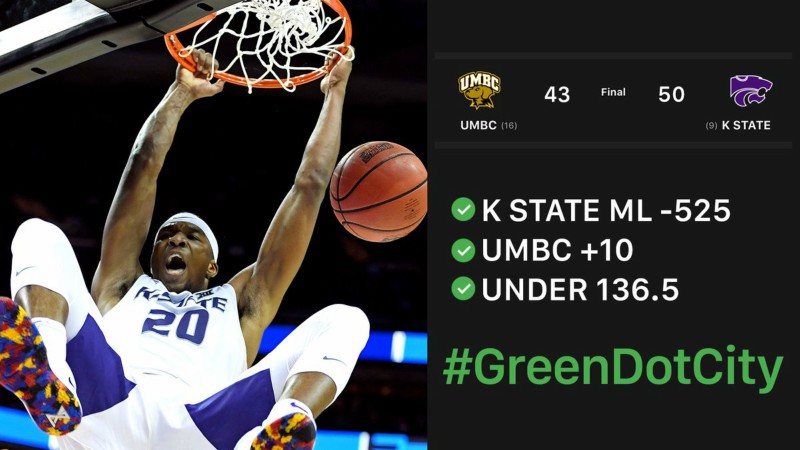 ---
#5 Clemson vs. #4 Auburn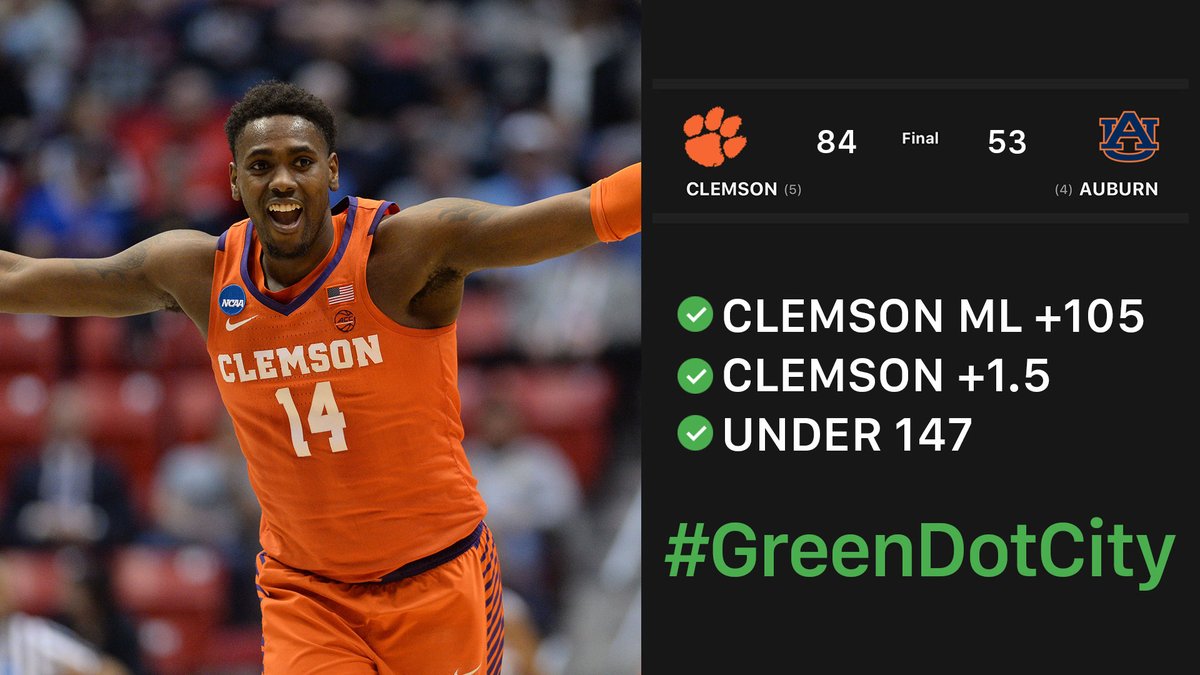 ---
#7 Nevada vs. #2 Cincinnati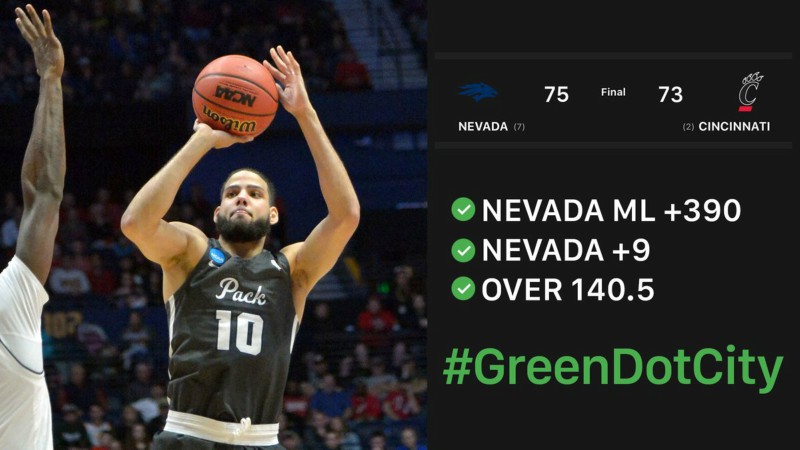 ---
#7 Texas A&M vs. #2 North Carolina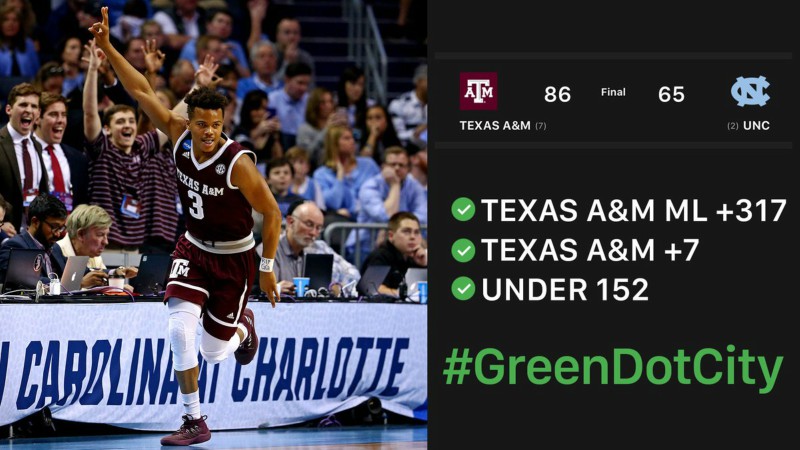 ---
#11 Syracuse vs. #3 Michigan State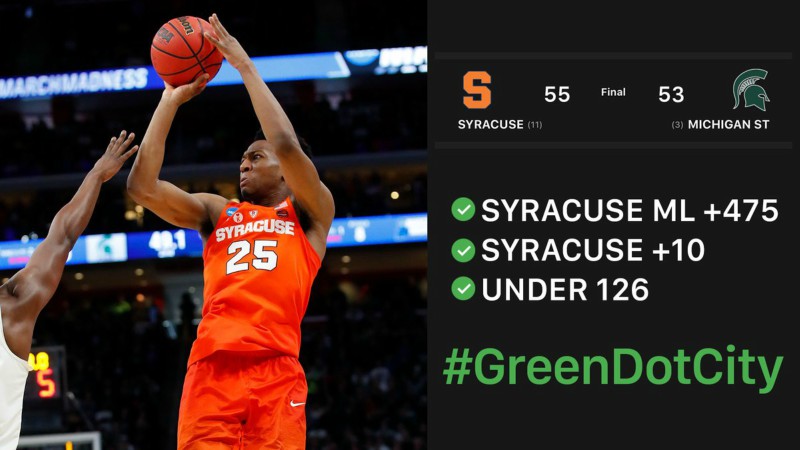 ---
#10 Butler vs. #2 Purdue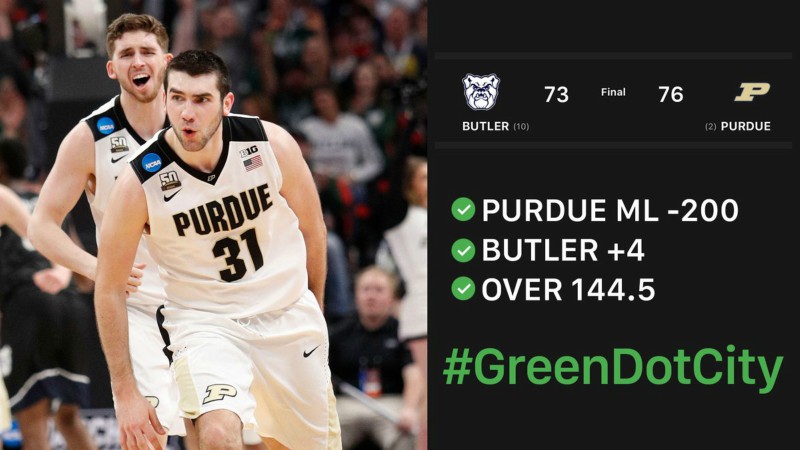 ---
#6 Houston vs. #3 Michigan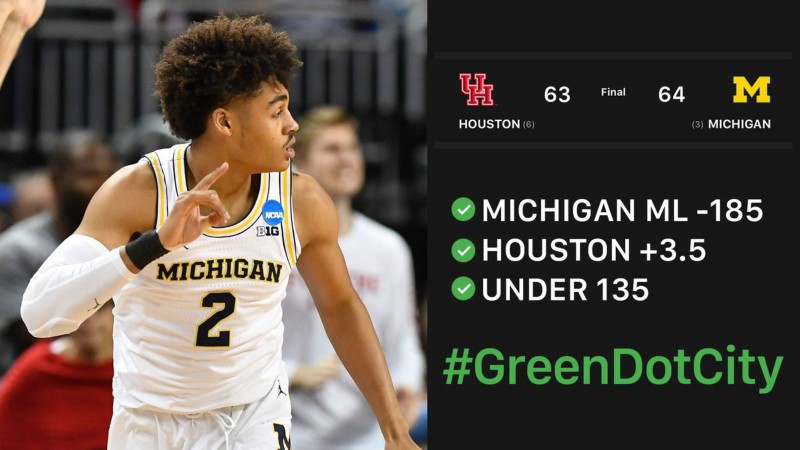 ---
#6 Florida vs. #3 Texas Tech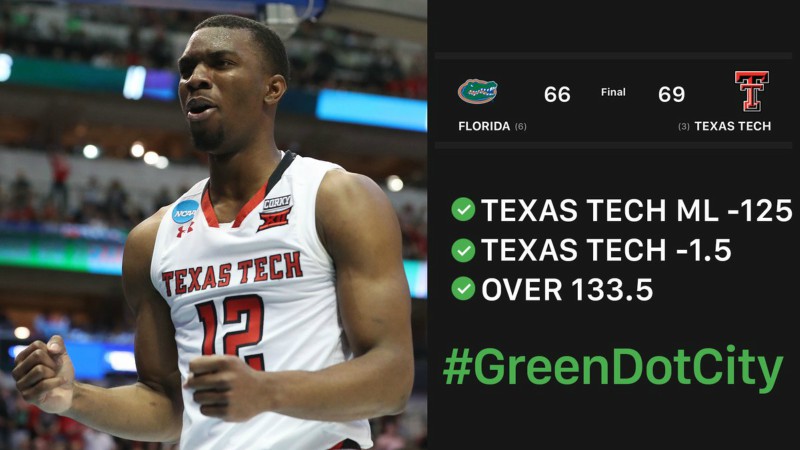 ---
#5 Ohio State vs. #4 Gonzaga
---
#8 Seton Hall vs. #1 Kansas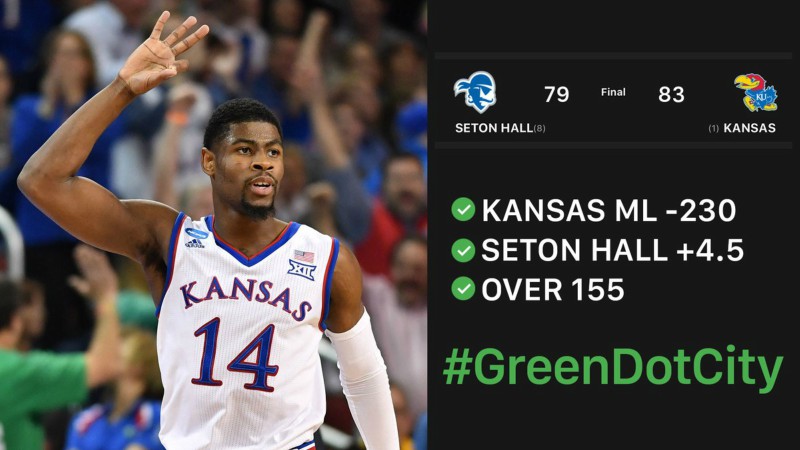 ---
#11 Loyola-Chicago vs. #3 Tennessee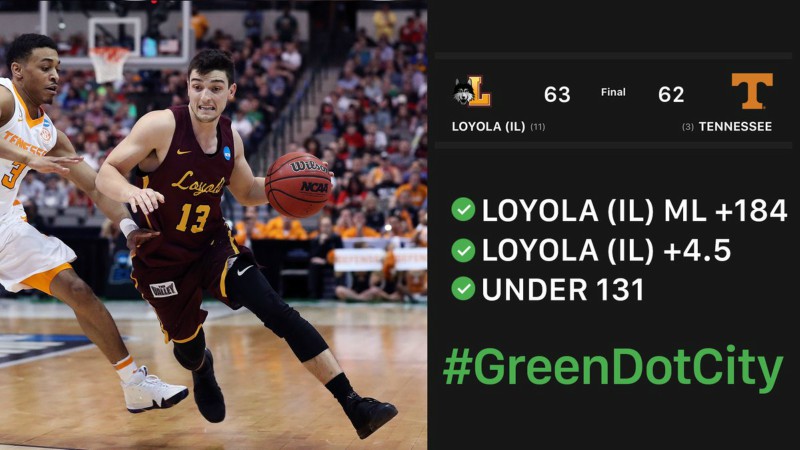 ---
#13 Buffalo vs. #5 Kentucky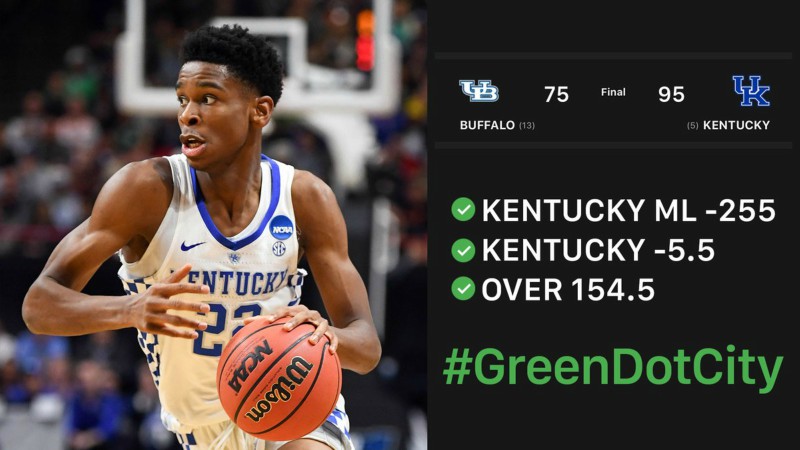 ---
#7 Rhode Island vs. #2 Duke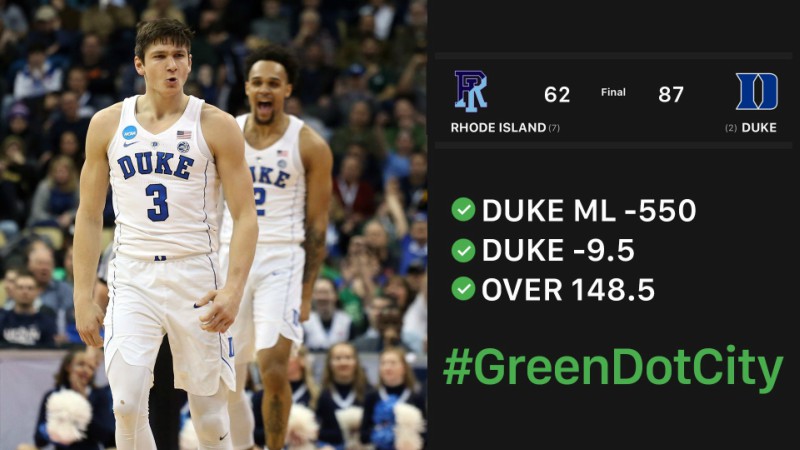 ---
#9 Alabama vs. #1 Villanova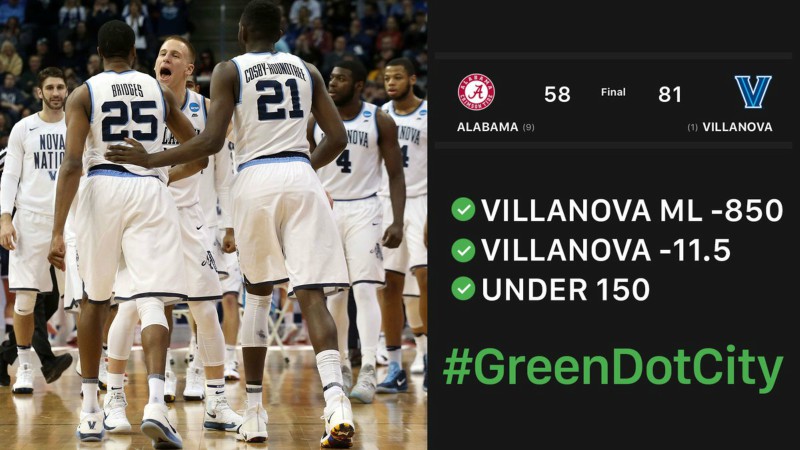 ---
Round of 64
#9 Florida State vs. #8 Missouri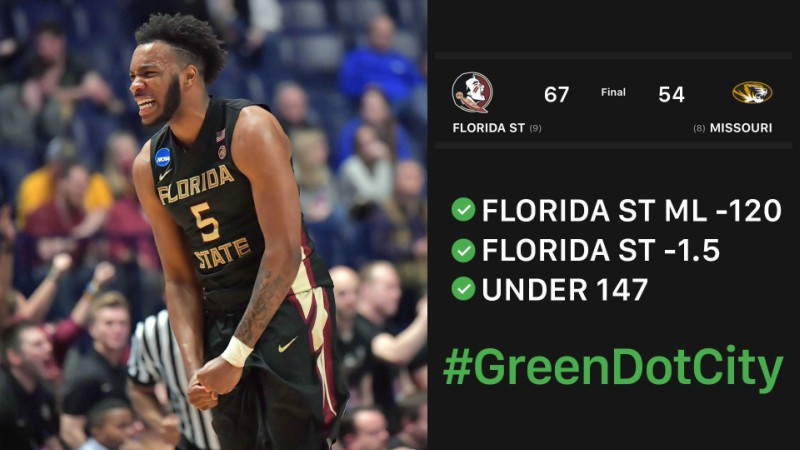 ---
#12 New Mexico State vs. #5 Clemson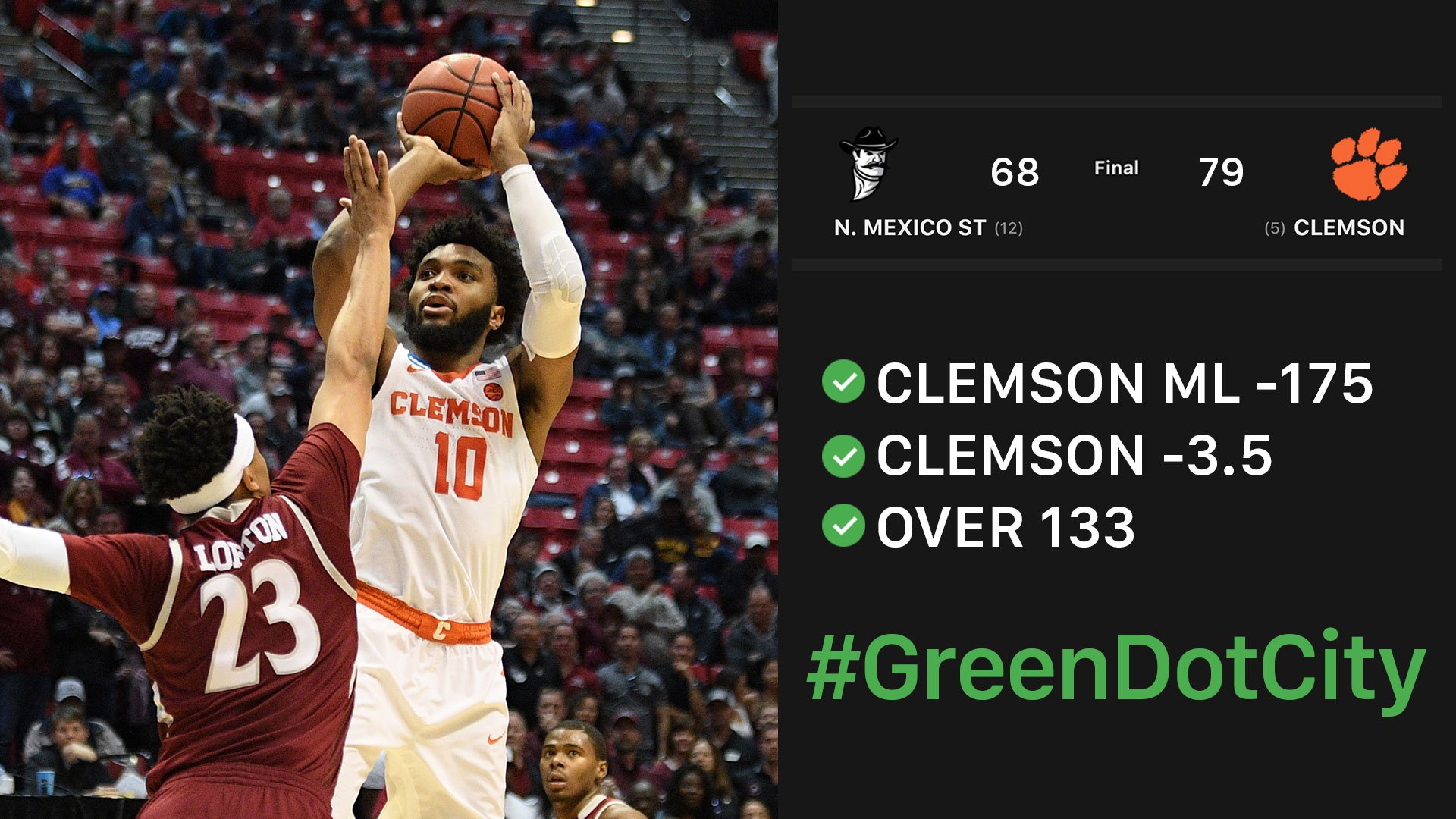 ---
#11 Syracuse vs. #6 TCU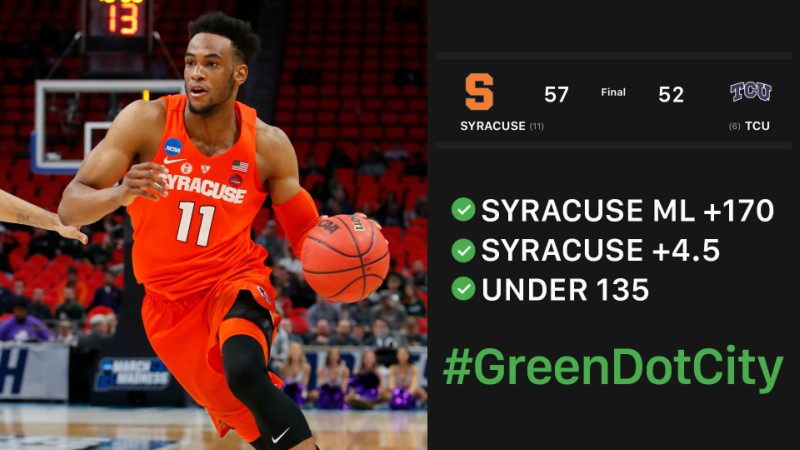 ---
#16 UMBC vs. #1 Virginia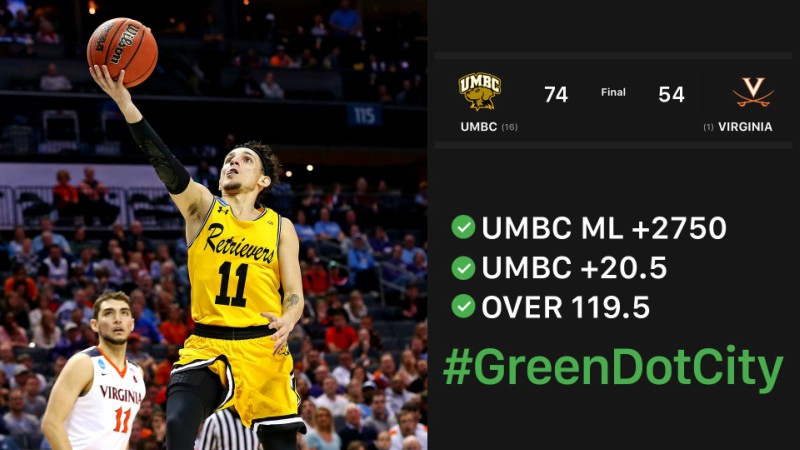 ---
#16 Texas Southern vs. #1 Xavier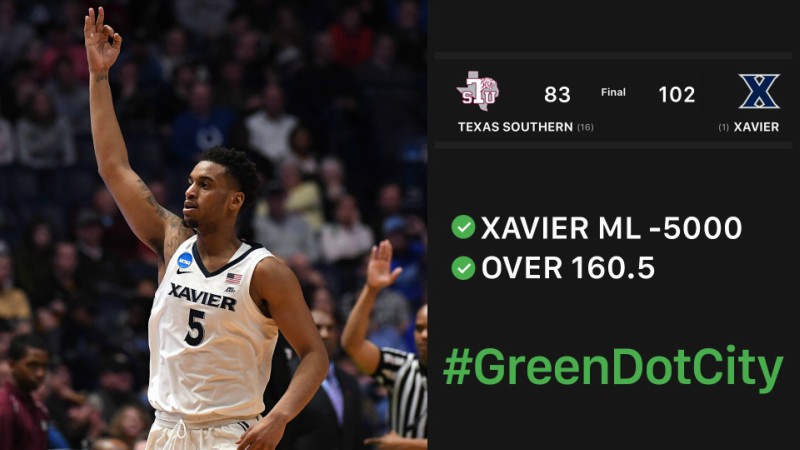 ---
#13 Charleston vs. #4 Auburn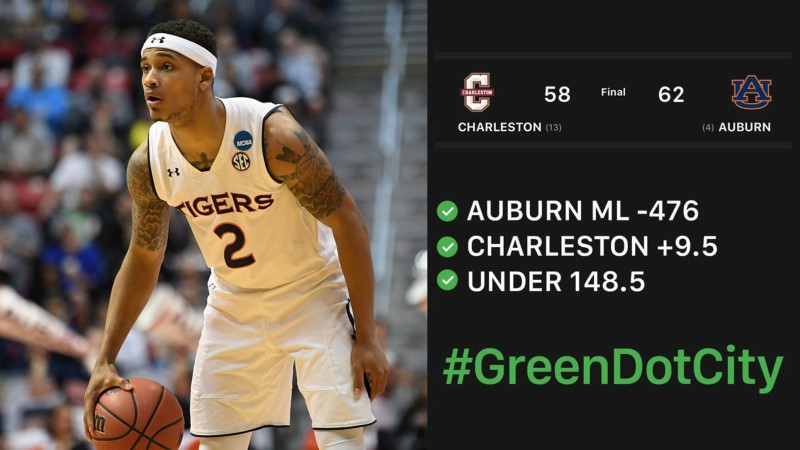 ---
#14 Bucknell vs. #3 Michigan State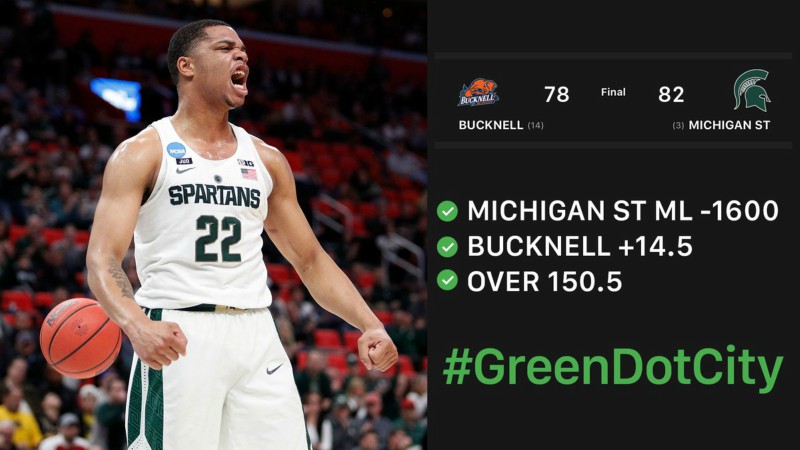 ---
#9 Kansas State vs. #8 Creighton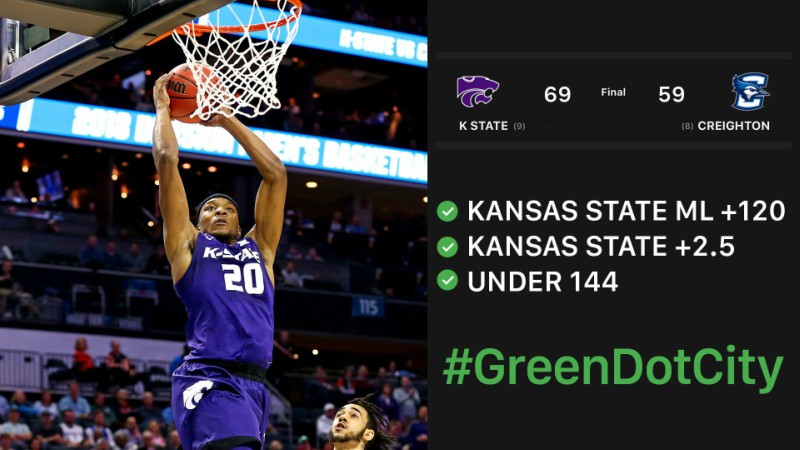 ---
#10 Texas vs. #7 Nevada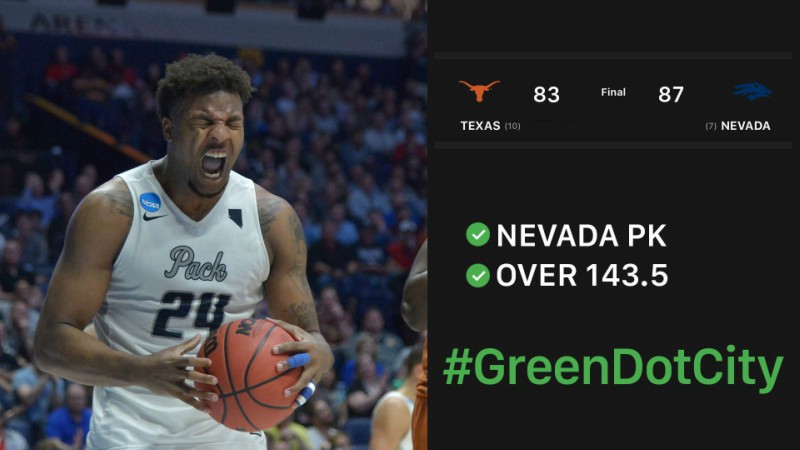 ---
#12 Murray State vs. #5 West Virginia
---
#10 Butler vs. #7 Arkansas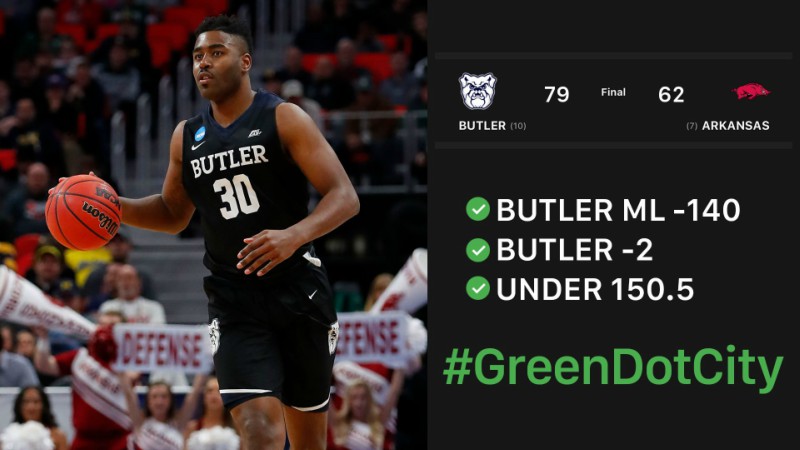 ---
#15 Lipscomb vs. #2 North Carolina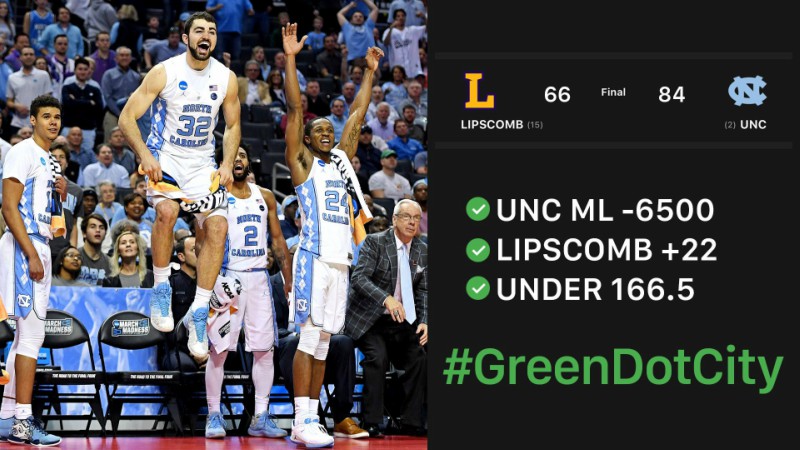 ---
#15 Georgia State vs. #2 Cincinnati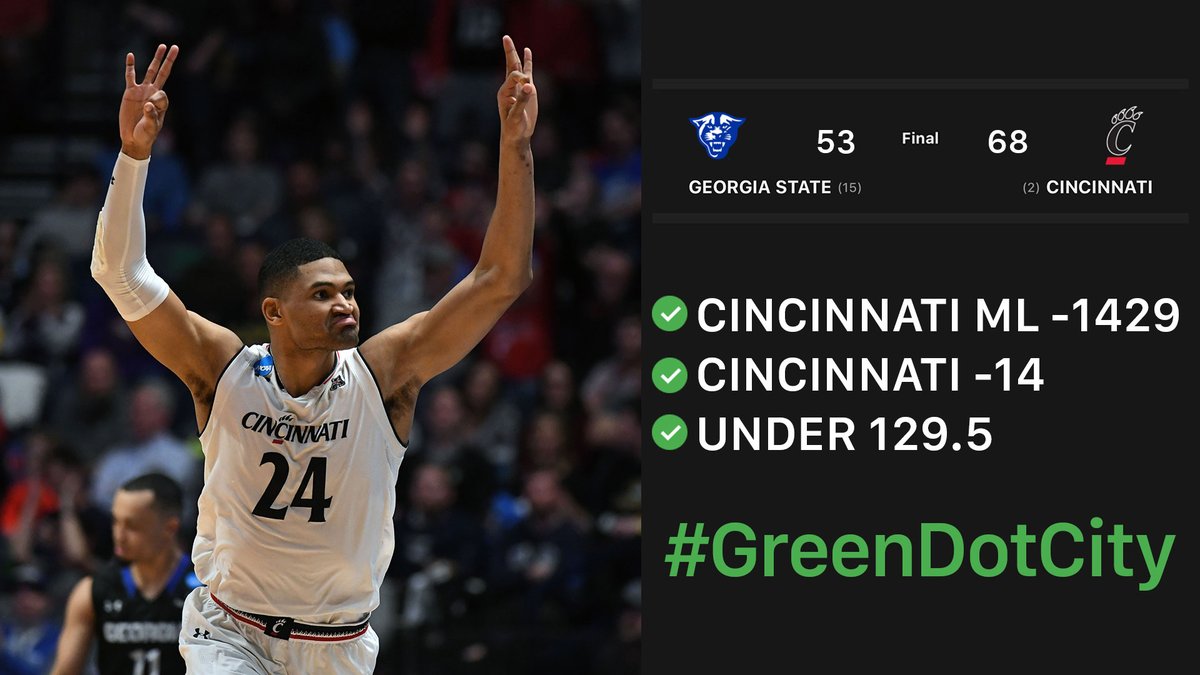 ---
#13 Marshall vs. #4 Wichita State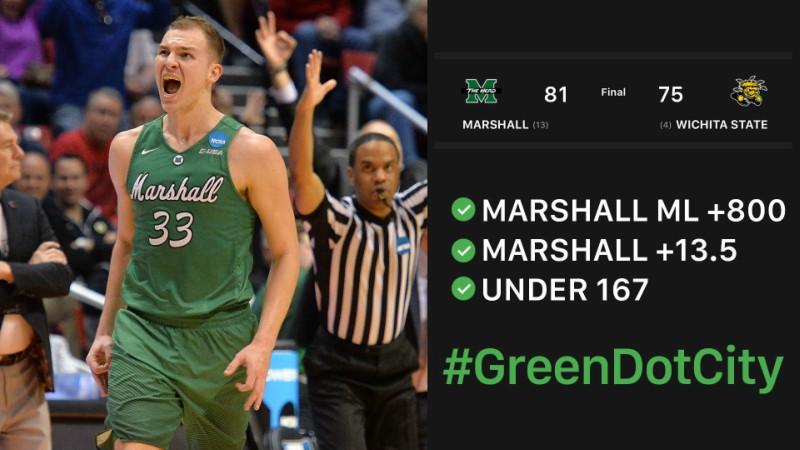 ---
#15 Cal State Fullerton vs. #2 Purdue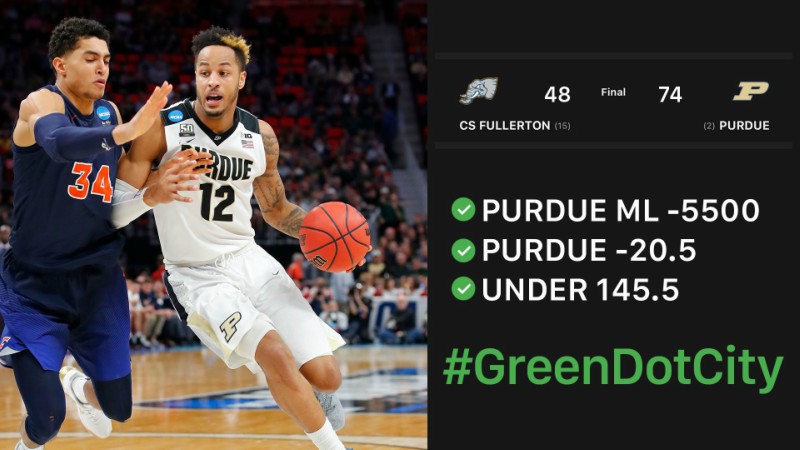 ---
#10 Providence vs. #7 Texas A&M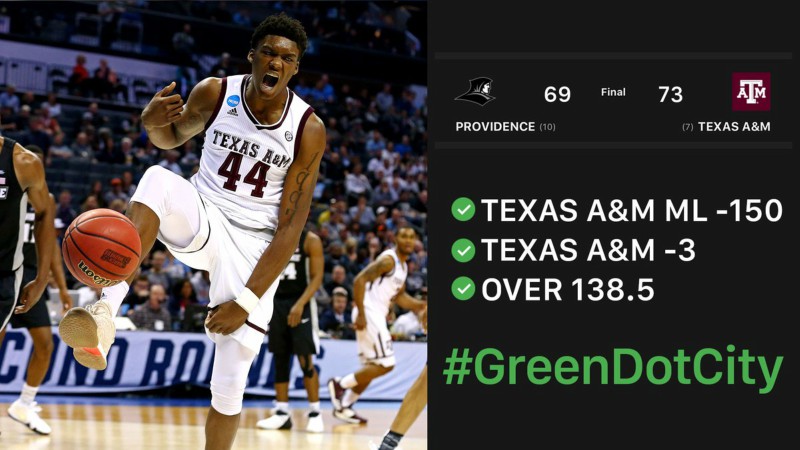 ---
#14 Montana vs. #3 Michigan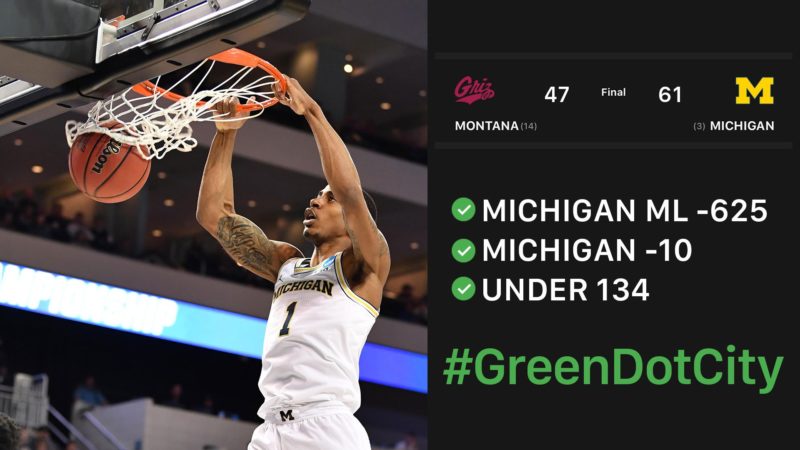 ---
#11 St. Bonaventure vs. #6 Florida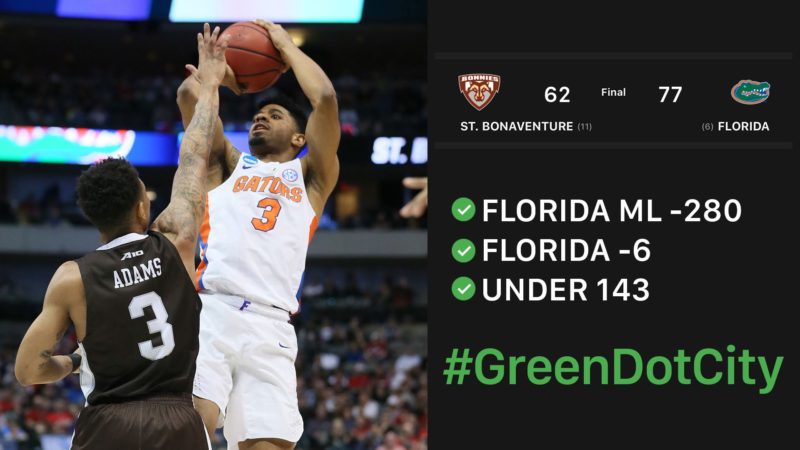 ---
#9 Alabama vs. #8 Virginia Tech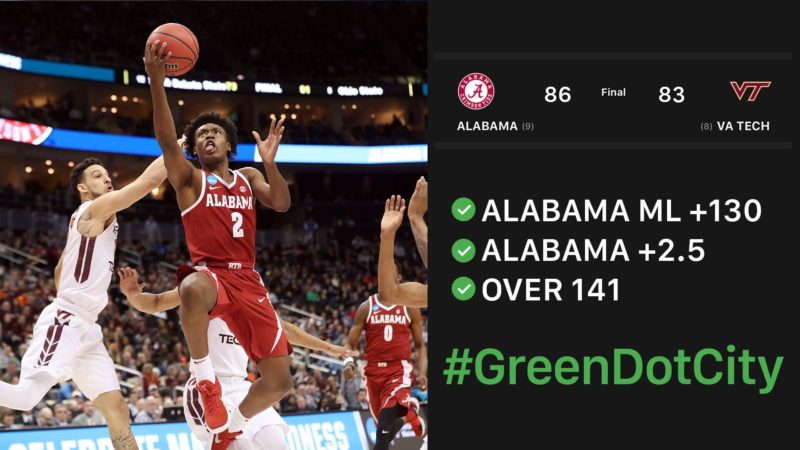 ---
#13 Buffalo vs. #4 Arizona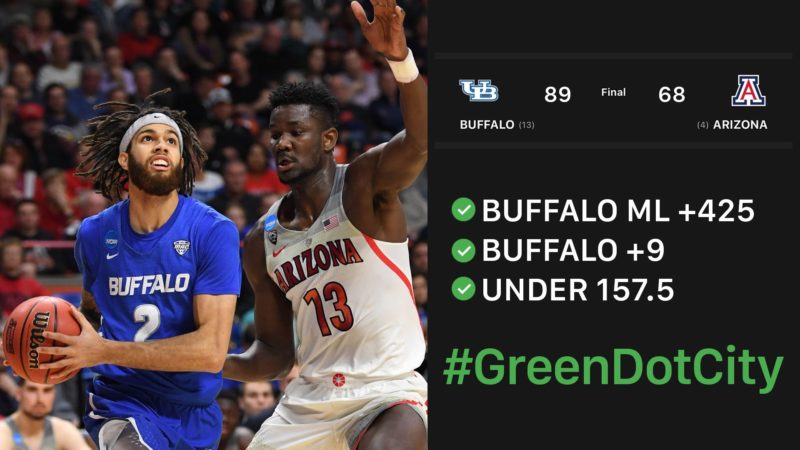 ---
#11 San Diego State vs. #6 Houston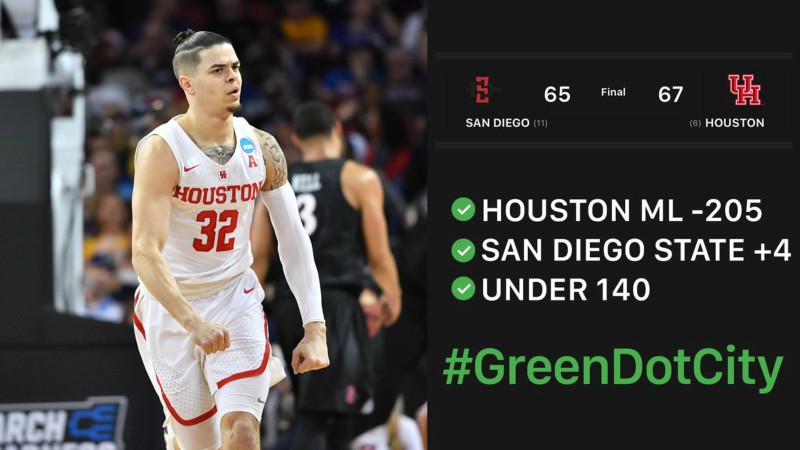 ---
#14 Stephen F. Austin vs. #3 Texas Tech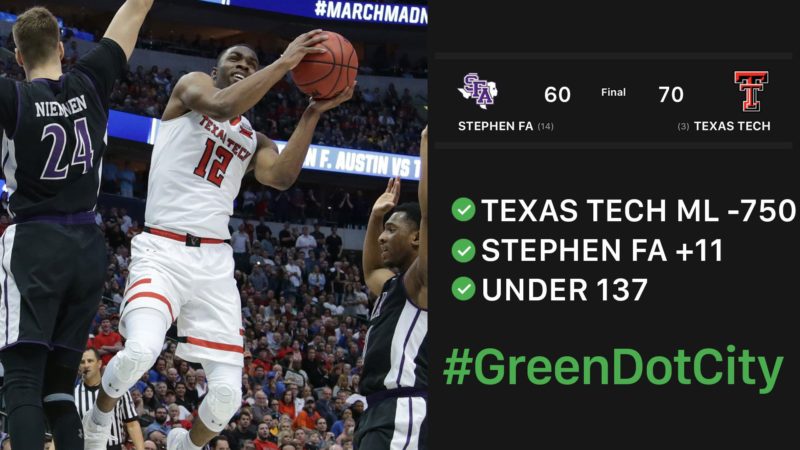 ---
#12 Davidson vs. #5 Kentucky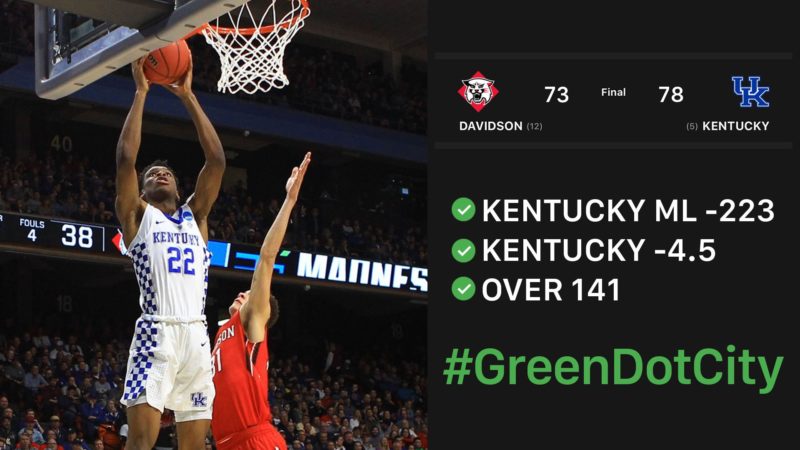 ---
#16 Radford vs. #1 Villanova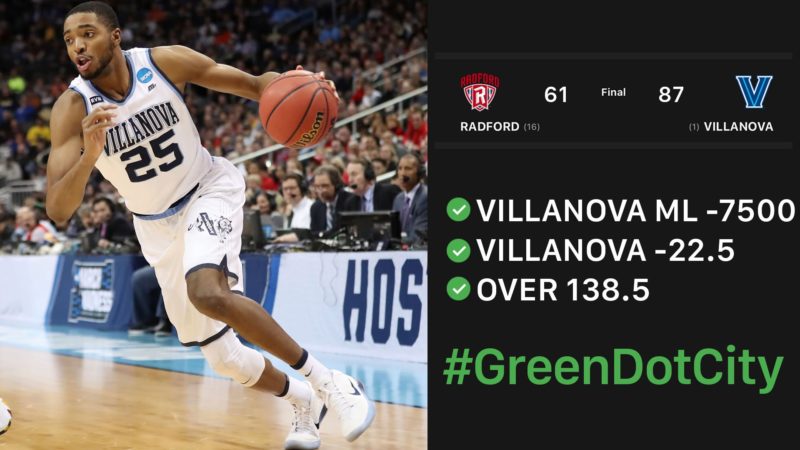 ---
#9 NC State vs. #8 Seton Hall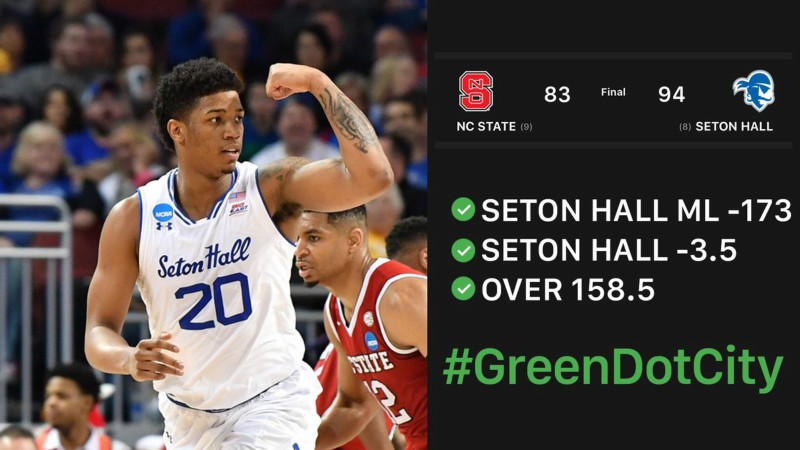 ---
#12 South Dakota State vs. #5 Ohio State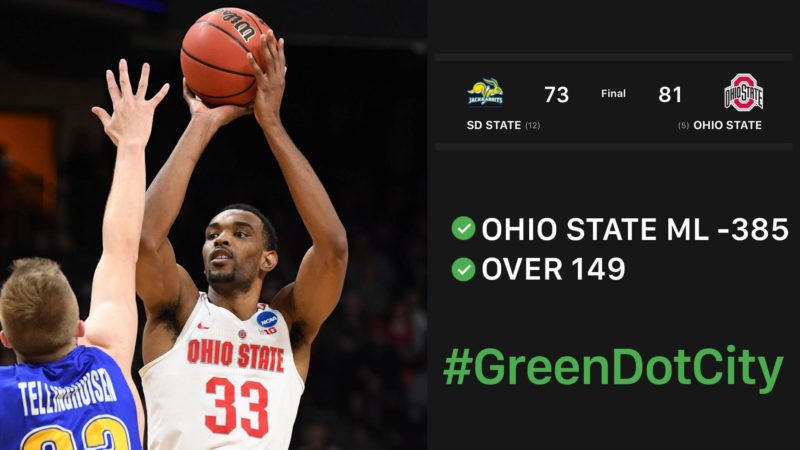 ---
#11 Loyola-Chicago vs. #6 Miami-FL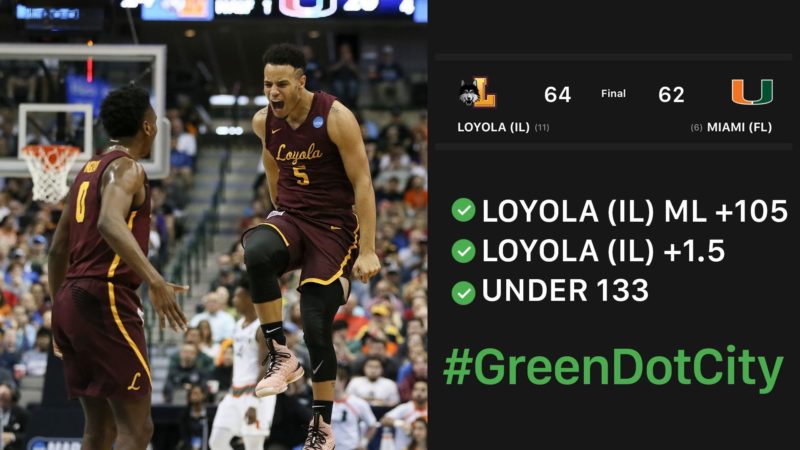 ---
#15 Iona vs. #2 Duke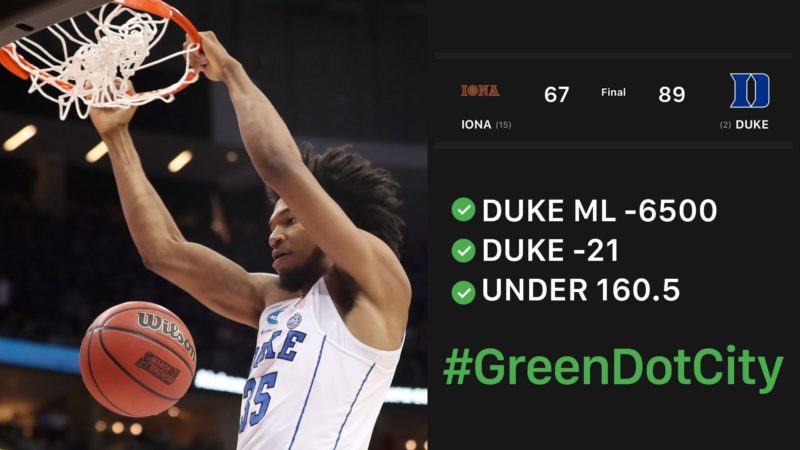 ---
#16 Pennsylvania vs. #1 Kansas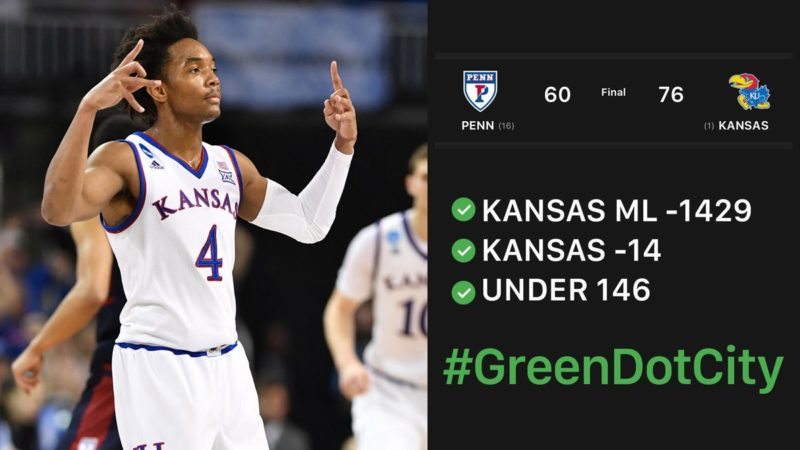 ---
#14 UNC Greensboro vs. #3 Gonzaga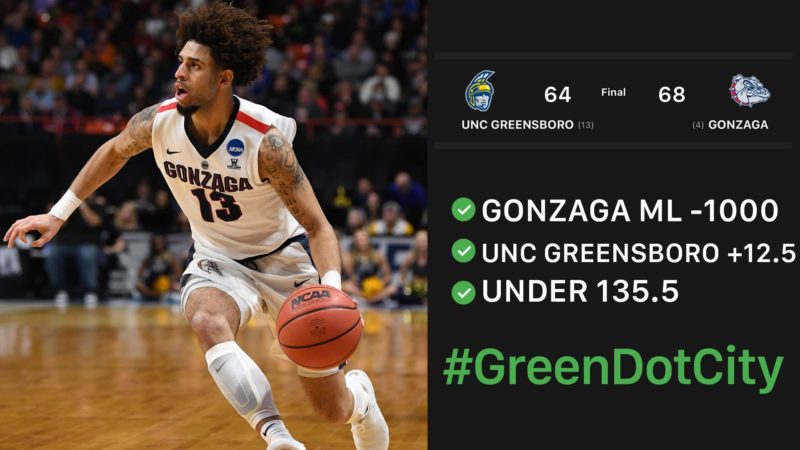 ---
#14 Wright State vs. #3 Tennessee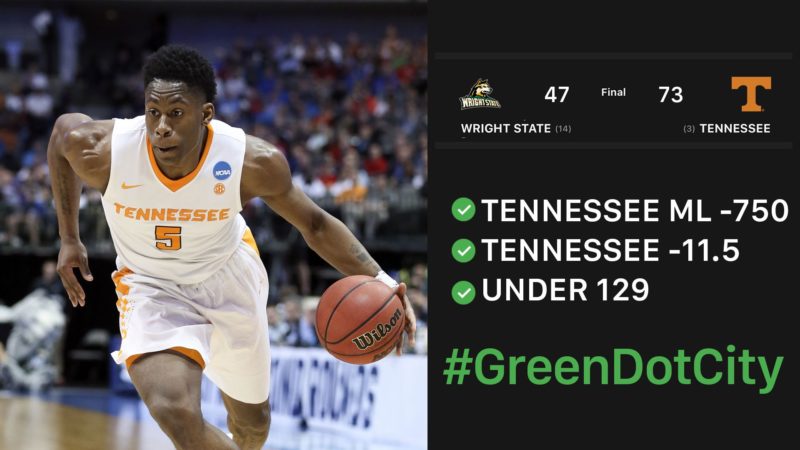 ---
#10 Oklahoma vs. #7 Rhode Island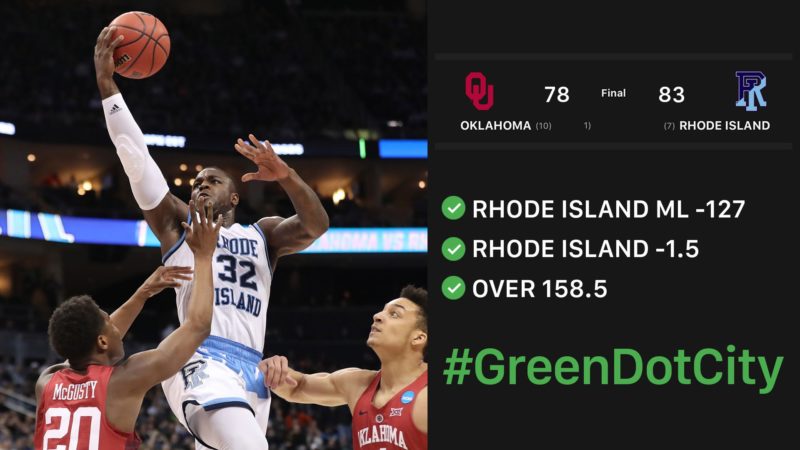 ---
The First Four
#11 Syracuse vs. #11 Arizona State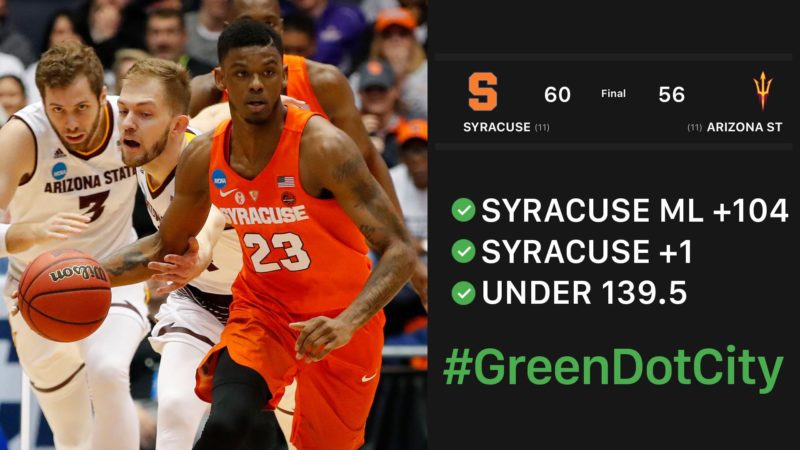 ---
#16 Texas Southern vs. #16 NC Central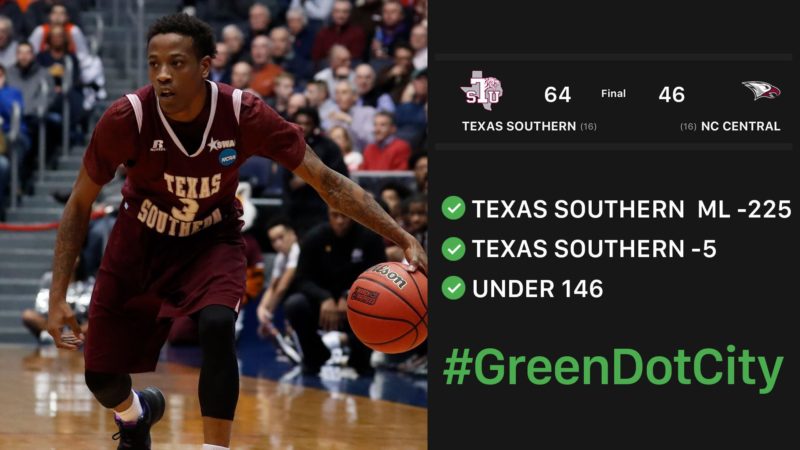 ---
#11 St. Bonaventure vs. #11 UCLA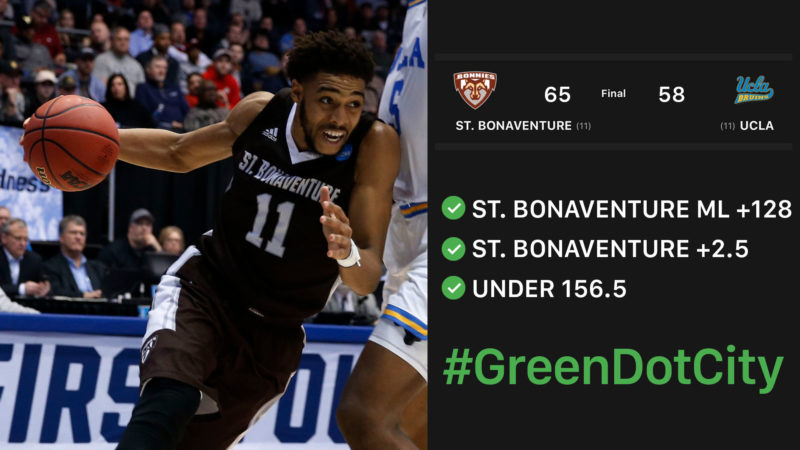 ---
#16 LIU Brooklyn vs. #16 Radford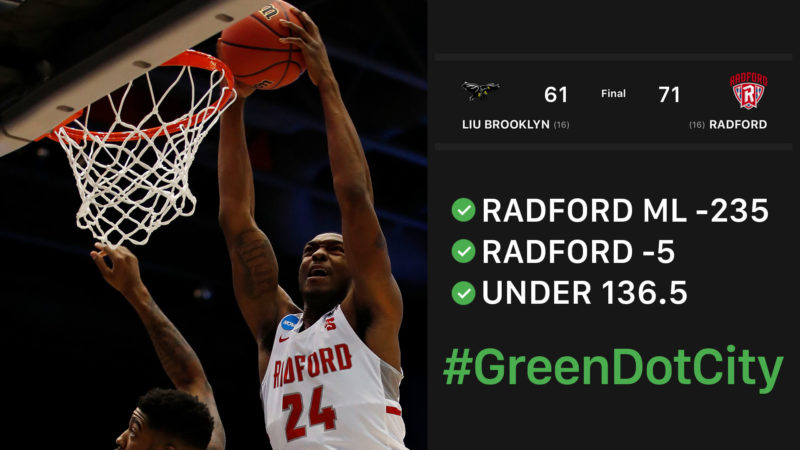 Top photo: Villanova mascot; credit: Shanna Lockwood-USA TODAY Sports