Betting Baylor-Texas, Plus ETSU-UNCG and Even Some SWACtion
Credit:
© Andrew Dieb-USA TODAY Sports
In today's piece, I will take a look at the following three matchups:
ETSU at UNC Greensboro -2.5
Jackson State at Prairie View A&M -8.5
Baylor at Texas -2.5
Additionally, if you missed today's Big Monday Betting Guide, our staff previewed both Notre Dame at UNC (-10) and TCU at West Virginia (-8):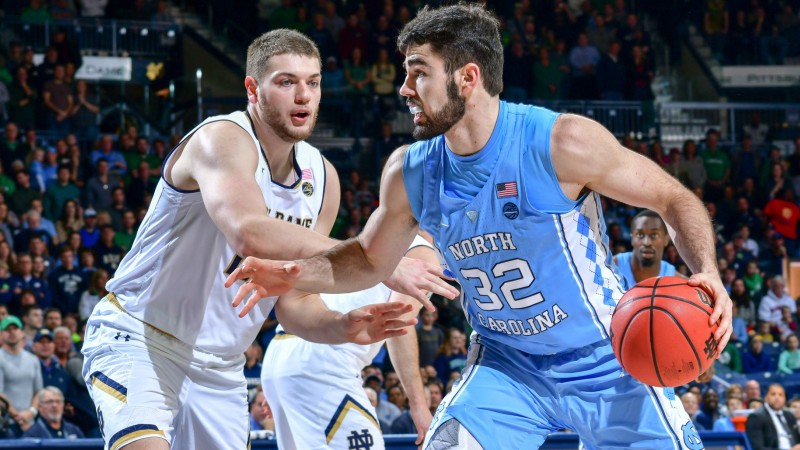 Our crew of college hoops experts predicts the two biggest games on Monday night: Notre Dame-UNC and TCU-West Virginia.
Follow me on twitter @jorcubsdan for in-game notes, injury updates, and second half predictions. You can find a summary of my eight total plays at the bottom of the article.
---
ETSU at UNC Greensboro (-2.5)
7:00 pm Eastern
UNCG most likely represents the last hurdle for ETSU to finish with a perfect 18-0 conference record. While ETSU handled UNCG in the first meeting, the Spartans are arguably the most difficult match-up in the league for ETSU. Let's look at a few reasons why they can give the Bucs issues tonight.
1, Defense. UNCG limits SoCon opponents to just .94 points per possession (ppp) in league play, which is second only to ETSU's phenomenal .91 ppp mark. Head coach Wes Miller has morphed his Spartans into one of the country's most relentless full court pressure defenses. If fact, only Portland State spends more time in pressure defense than UNCG, which presses on 39.4% of their defensive possessions, per Synergy. UNCG's defense also grades out in the 89th percentile nationally against ball screens and only San Diego is more efficient defending in transition. UNCG has the league's best shot blocker in James Dickey, who owns the SoCon's highest block rate at 9.0%.
The ETSU offense runs a lot of pick and roll through Jalan McCloud and Desonta Bradford. The Bucs relentlessly attack the rim (65th nationally in FGA rate at the rim per hoop-math.com) and in transition (68th highest transition FGA rate while scoring in the 95th percentile nationally). As I outlined above, UNCG's defense excels in defending both. Plus, ETSU has been a mediocre press offense. They they turned it over at a 22% rate in the first meeting in Johnson City. The complexion of that first game changed immediately for UNCG when Dickey picked up two early fouls. He only logged 17 total minutes before fouling out. If Dickey can avoid foul trouble, the Spartans' defense matches up extremely well ETSU's aggressive, attacking offense.
2. Health. ETSU's best perimeter defender, Jermaine "Stick" Long is questionable tonight. Long is only 6'3, but his Scottie Pippen like length was extremely effective in fighting through screens in the first meeting against UNCG's Francis Alonso, who is one of the best pure shooters in the entire country. Long harassed him into 4-11 shooting for 10 points and 5 turnovers, which produced his worst ORtg SoCon game of the season (71) until this past Saturday vs WCU. Per hooplens.com, ETSU holds SoCon opponents to .88 ppp with Long on the floor (500 possessions) and .96 ppp without him. Not only is Long elite defensively, but ETSU's turnover rate on the offensive end skyrockets from 16.8% to 24% when he isn't on the floor. Long is essential against UNCG's press and for defending Alonso.
3. Extenuating circumstances. These two teams played three heated meetings last year, culminating in ETSU holding off the Spartans' wild comeback attempt in the SoCon title game. Before that, UNCG finished out the regular season with a home win that prevented ETSU from clinching an outright SoCon regular season title. There isn't a lot of love lost between these two programs. With their press and physical nature, the Spartans have a somewhat evil villain reputation around the league. Miller is also known for getting under the skin of opposing SoCon coaches. I'm sure UNCG would love nothing more than to hand ETSU their first conference loss tonight.
The PICK: UNCG -2.5
---
Other Notes:
Jackson State at Prairie View A&M -8.5 (7:00 pm ET) Jackson State handled Prairie View A&M's defensive pressure in the first meeting with their third string point guard, as both Paris Collins and Chace Franklin were hurt. Collins will be back tonight, and Franklin has an outside chance of playing. JSU is a unique SWAC team because it eschews pressure defense in favor of a 3-2 matchup zone. They also don't run ball screens, as head coach Wayne Brent runs a lot of Princeton motion through Treshawn Bolden and Mo Rivers in the post (who is always a risk to sit because of knee issues). The result is either a post look or three point attempt, as JSU leads the SWAC in both categories.
Prairie View meanwhile is your prototypical SWAC team. It extends pressure to push the tempo, and runs high ball screens offensively. With a 4 out offense that features sharp shooting 6'5 wing Zach Hamilton at the 4, the Panthers struggle to defend the post, which JSU can exploit. While Hamilton can shoot, the rest of PVAM's offense relies on pick and roll, which is difficult to run against JSU's 3-2 matchup zone. The PICK: Jackson State +8.5, Under 139.5
Baylor at Texas -2.5 (9:00 pm Eastern) Baylor head coach Scott Drew has to stick with his morphing 1-1-3 zone that changed the game in the second half in the first meeting with Texas in Waco. In the first half of that game, Shaka Smart inserted freshman Jase Febres, who hit 4-5 threes en route to 40 first half points for the Horns. However, Drew stuck with the zone in the second half, and the Horns finished the second half at a beyond abysmal .57 ppp.
That's not to say that Baylor didn't have its own offensive struggles, as the Bears scored just 1.00 ppp against extremely hard hedging Texas, a defensive scheme the Bears struggle with. That said, with Mo Bamba bringing those hard hedges, Jo Lual-Acuil found some room to work at the rim, scoring 17 points on 8-15 shooting. With Texas' well documented offensive struggles against zones and its lack of prowess on the offensive glass, I see no reason why Drew won't stick with his morphing 1-1-3 tonight. The PICK: Baylor +2.5
---
Monday's Top Predictions
YTD: 426-397-7
2H: 46-34-1
UNCG -2.5
Notre Dame +10
Jackson State +8.5
JSU/PVAM under 139.5
Baylor +2.5
TCU/WVU under 154.5
Fairfield +6
Fairfield/Canisius over 153.5