NCAA Tournament Hedge Mailbag: Blue Bloods, Cinderellas and a Reno Ticket
More than 300 college basketball teams entered the futures market almost a year ago at this time and with two weeks left in the Big Dance, only 16 potential winners remain. Which means plenty of tickets look like this around Vegas right now …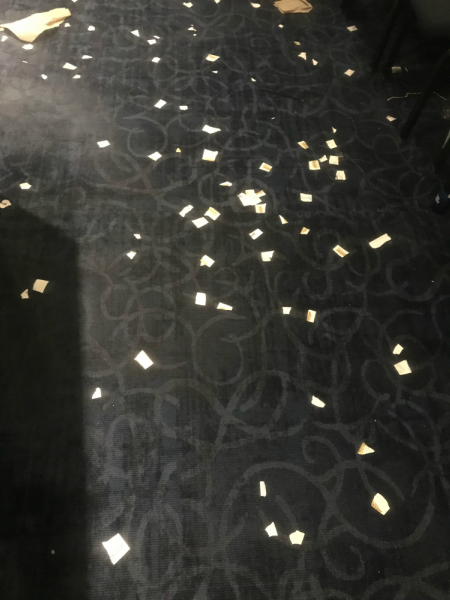 For the lucky people still holding future tickets in a field where nine of the 16 teams are seeded higher than 4th, we're here to answer all of your hedging questions.
We should stress to the folks who were kind enough to send in questions and to others holding similar tickets: There's no perfect answer with any of these scenarios. Our goal is to give you a sense for your options and ultimately tell you what our staff of experts would do if they were holding your ticket.
But here's the thing: We're not holding your ticket, and we might have a different risk tolerance than you. So if you want to let your lottery ticket ride, you absolutely should. And if you want to hedge, there's no shame in locking in a little profit while the numbers work in your favor.
That's enough of a preamble. Let's take a look at five potential hedging scenarios submitted by readers.
All odds as of Wednesday evening.
---
Reader question: I have a preseason $20 Texas A&M future at 100/1 that is shockingly alive at this point, and I want to try to ensure that I profit from this if possible.
So, I'm wondering what is (or if there is) a best way to hedge this A&M from here. Obviously I could bet quite a bit on Michigan ML (-160ish) and if A&M loses, I'm set. However if they win and keep winning, and then try to continue to hedge it out, I run the risk of shrinking the possible profit and/or losing money should they reach the championship game, which I don't think will happen, but who knows. — Matt M.
The setup: Texas A&M is a 2.5-point underdog vs. Michigan in the Sweet 16.
For your head: According to our Bracket Simulator, A&M is an underdog to Michigan (37.9% chance to win), would be expected to lose to its most likely Elite Eight opponent (Gonzaga), as well as Kentucky in the Final Four and Duke or Villanova in the National Championship. All this means that Michigan's current moneyline (-150) is likely the best moneyline odds you'll get for a hedge moving forward. Plus, can you imagine your future ticket going up in flames like this?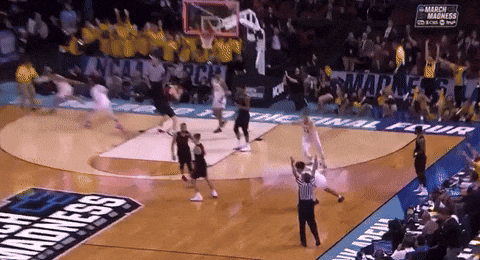 For your heart: The one thing to like about this ticket is Texas A&M's placement in the bracket. Five of the top six seeds are gone from the South, a potential Final Four opponent for the Aggies, not to mention the fact that the 1- and 2-seeds from their own region are gone as well. With so many lower seeds eliminated from Texas A&M's path, some good hedge opportunities might be available depending on the matchup.
Our advice: If your goal is to profit and you don't think the Aggies can make a serious run (Aggies have a 2.3% chance to win the title, fifth-worst), consider tossing $105 on Michigan's moneyline, which would win you $70, securing a $50 profit.
---
Reader question: I have a futures bet on Nevada +50000, $50 to win $25,000. How should I hedge? Do I wait and hope they beat Loyola? — Ty D.
The setup: Nevada is a 1.5-point favorite vs. Loyola-Chicago in the Sweet Sixteen.
For your head: Hi Ty from Reno (we can only assume, right?!) … Nevada opened as 2.5-point favorites vs. Loyola-Chicago. We've seen the spread go down by a full point, despite Nevada getting the majority of the betting tickets. This is an indication of sharp money on Loyola-Chicago, meaning it's time to hedge.
For your heart: This is no Cinderella. Nevada won the Mountain West, finished the season ranked No. 22 in the AP Top 25 and is 16th in the nation in scoring (83.0 points per game). Nevada is favored against Loyola-Chicago in the Sweet 16 and has a puncher's chance (37.9%) against Kentucky in the Elite Eight. Let it ride!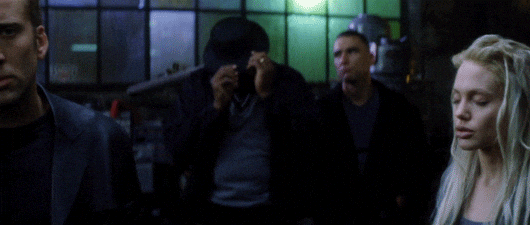 Our advice: Clearly the smart play is to hedge. With just $50 invested and a potential $25,000 return, ensuring a profit is easy. Put $500 on Loyola-Chicago +105. If the Ramblers win you get $525, which would return you approximately 10-to-1 on your initial $50 wager while leaving you plenty of hedging opportunities if the Pack advances.
---
Reader question: I have $43 in WVU to win around $3700. How do I hedge this? — Alex I.
The setup: West Virginia is a 5-point underdog vs. Villanova in the Sweet 16.
For your head: Villanova is the best team remaining in the tournament according to KenPom's Adjusted Efficiency Margin. West Virginia is an underdog according to the betting market and The Action Network's simulation. Let's hedge.
For your heart: Rather than having to lay the steep price on Villanova's moneyline this week (-250), the better move is to focus on the Wildcats to win the East Region at -105. Nova should be listed as a similar 5-point favorite against either Texas Tech or Purdue if it advances, which opens up an opportunity there, as well.
Our advice: Put $300 on Villanova -105 to win the East Region. If Nova beats the Mountaineers, you can let it ride vs. Texas Tech or Purdue, or have a good spot to hedge again with the Wildcats having about a 65% chance to get by either team. If Bob Huggins & Co. can stay alive against Villanova, you still have a great margin to continue the ride.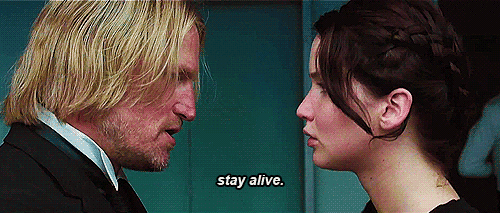 ---
Reader question: Back in November I followed your advice and grabbed futures on Nova at 22-1 and Kansas at 16-1 and I added Gonzaga at 25-1 right before the tourney. Thoughts on if and when I should hedge and the best way to go about it, thanks for your time and consideration and keep up the good work!  — Bryan B.
The setup: Villanova is a 5-point favorite vs. West Virginia, Gonzaga is a 5.5-point favorite vs. Florida State, and Kansas is a 4.5-point favorite vs. Clemson in the Sweet 16.
For your head: Given the performance of favorites so far in the Big Dance and the line movement each team has experienced since the tournament started (Villanova from 22-1 to 4-1, Gonzaga 25-1 to 7-1 and Kansas 16-1 to 7-1), let's lock in some profits.
For your heart: You should be feeling pretty good about yourself: You've got three of the five favorites to win the NCAA Tournament at 16-1 or better odds. Each is favored to win its Sweet 16 matchup, why hedge when you can get a better price in the Elite Eight or later?
Our advice: Let it ride, there is only a 4.5% chance all three teams lose in the Sweet 16. You'll likely get one team, if not all three, into the Elite Eight, at which point you can hedge your bet.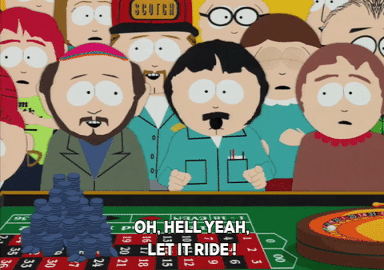 ---
Reader question: How do you suggest to hedge Kansas on 10-1 odds on '200 points' the rest of the NCAA tournament? — Ronald G.
The setup: Kansas is a 4.5-point favorite vs. Clemson in the Sweet Sixteen.
For your head: Ronald, if you happen to be new to the NCAA Tournament, we just want to make sure you were aware of how this future ticket could turn out … hold on:
For your heart: If we are wrong and you are a Kansas fan/alumn, sorry in advance…
Our advice: Kansas is the least likely favorite in the Sweet 16 to advance according to our model and would be projected to lose to Duke in the Elite Eight 64.0% of the time. Our recommendation, assuming you wagered $100 on Kansas at 10-1 odds, is to bet $100 on Clemson +180. If the Tigers win you return a profit but if the Jayhawks move on your future ticket basically becomes Kansas at 9-1.
Top photo: Nevada forward Cody Martin; credit: Christopher Hanewinckel-USA TODAY Sports