Big Sky Basketball Tournament Betting Preview, Bracket & Odds: The Hail Mary Future You Should Take
Credit:
Photo by Christopher Hook/Icon Sportswire via Getty Images. Pictured: Jalen Cone (Northern Arizona)
Matt Cox: The chase for the Big Sky title descends on Boise, Idaho, where Idaho Central Arena will play host to the 2022 Big Sky Championship.
Akin to the MAAC's funky 11-team field, the Big Sky's bracket format stacks the deck heavily in favor of the top-five seeds.
This format is trouble for teams on the 6-11 seed lines, who will have to win four games in four days to claim the crown. Montana State, Southern Utah and Northern Colorado will await the winner of Wednesday's three play-in games, while longstanding rivals Weber State and Montana will do battle in the 4/5-seed showdown.
This inequitable format is why the same cast of characters routinely pop up in the Big Sky title game. Other than perennial powers Montana and Weber State, Eastern Washington and Montana State are the only other schools to play for a Big Sky Tournament title since 2016.
6-seeded Eastern Washington is a year removed from clinching the Big Sky's auto bid, and must pull off the improbable to repeat as champs. Meanwhile, Montana State's No. 1 seed draw could lift the Wildcats to their first trip to the dance since 1996.
Meanwhile, Weber and Montana are both trying to snap out of a late-season funk. At one point this year, the Wildcats and Grizzlies looked like formidable frontrunners. But, once the calendar turned to February, the once invincible dueling dragons suddenly looked mortal.
The stars aligned serendipitously to slot Weber and Montana against each other in what should be a fascinating 4/5 matchup. Don't be surprised to see the winner of that rubber match advance to the Big Sky title game.
At the bottom of the bracket sits Southern Utah and Northern Colorado — consider them this year's "new blood." The Thunderbirds and Bears look to be on a collision course for a semifinal showdown, but their impending play-in opponents won't lay down quietly.
Eastern Washington has "been there, done that," Portland State is a hotbed of transfer talent and No. 11 seed Northern Arizona may boast the best power-conference transfer in the field, Jalen Cone.
In summary, expect the unexpected.
---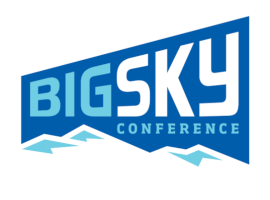 Big Sky Tournament Bracket & Schedule
---
2022 Big Sky Tournament Odds
---
Key Betting Trends
Overs Galore
It's too late now, but hopefully you invested in Big Sky overs. Here's the final regular season tally of how Big Sky overs fared, both in all games and in conference games:
All regular season: 174-125 (58.2%, 2.6 Average Total Margin)
Conference season: 132-80 (62.2%, 3.5 Average Total Margin)
If the early-round conference tournament over trend continues — as we saw in the first week of March — Big Sky overs warrant a close examination once official lines are released.
Note that this is the third consecutive Big Sky Championship to be held at the Idaho Central Arena, and overs were 8-5 in last year's tournament.
---
Determined Dogs
While chalk has typically prevailed in this tournament historically, the underdogs may be out for revenge this season.
In conference games this year, Portland State, Idaho, Eastern Washington, Idaho State and Northern Arizona were the only teams to finish .500 or better against the number.
That's right, five of the top six seeds finished with a losing record against the spread vs. their fellow conference challengers.
This dynamic could carry over into the tournament, creating insane chaos right from the jump. Or, those apathetic favorites may be reinvigorated by the postseason circumstances, and reassert their dominance.
---
Best Bet(s)
By process of elimination, the Griz are the best futures bet on the board.
Historical precedents alone don't warrant a wager, but Montana's historical success in this field is relevant. Head coach Travis DeCuire masterfully navigated this tournament maze in 2018 and 2019. Now, he's seeking his third tournament crown in four years.
If Southern Utah was at full strength — key starters Tevian Jones and Dre Marin are dicey for the Big Sky Tournament — the Thunderbirds might be my pick. But, the potential absence of one, or both, could be problematic for SUU (Marin was out with an illness, so it's more likely we see him back than the injured Jones).
The same health red flags pop for Montana State, too.
Interior fulcrum Jubrile Belo missed Montana State's regular-season finale out of an abundance of caution. He should be back in action, but keep an eye on point guard Xavier Bishop and sharpshooter RaeQuan Battle, both of whom were injured in that win over Northern Colorado.
Battle, who dealt with serious elbow swelling, actually returned to hit the game-winning shot, but if there's any lingering pain or discomfort, that's a notable concern.
Bishop is the straw who stirs the drink. He was spotted in a boot after rolling his ankle in that same NoCol game. Even if this turns out to be only a minor sprain, it's enough of a deterrent to swerve in a different direction.
As for Montana, well, the Grizzlies aren't a beacon of pristine health either. Defensive stalwart Mack Anderson's prognosis remains up in the air for this postseason, as he mends from an ailing elbow himself.
DeCuire attributes Montana's February skid to shoddy defending, which is precisely where Anderson's value lies. His box score stats may not jump off the page, but he's considered a quintessential glue guy that does the necessary dirty work inside.
Anderson's absence notwithstanding, Montana is still built to defend at a high level. Brandon Whitney and Derrick Carter-Hollinger are multi-positional erasers at their respective positions, capable of neutralizing the myriad of dynamic scorers in this conference.
Finally, Montana split with Weber and Montana State in the regular season. In essence, it has proven it can overcome the first two hurdles standing between them and the title game — assuming chalk prevails in the upper portion of the bracket.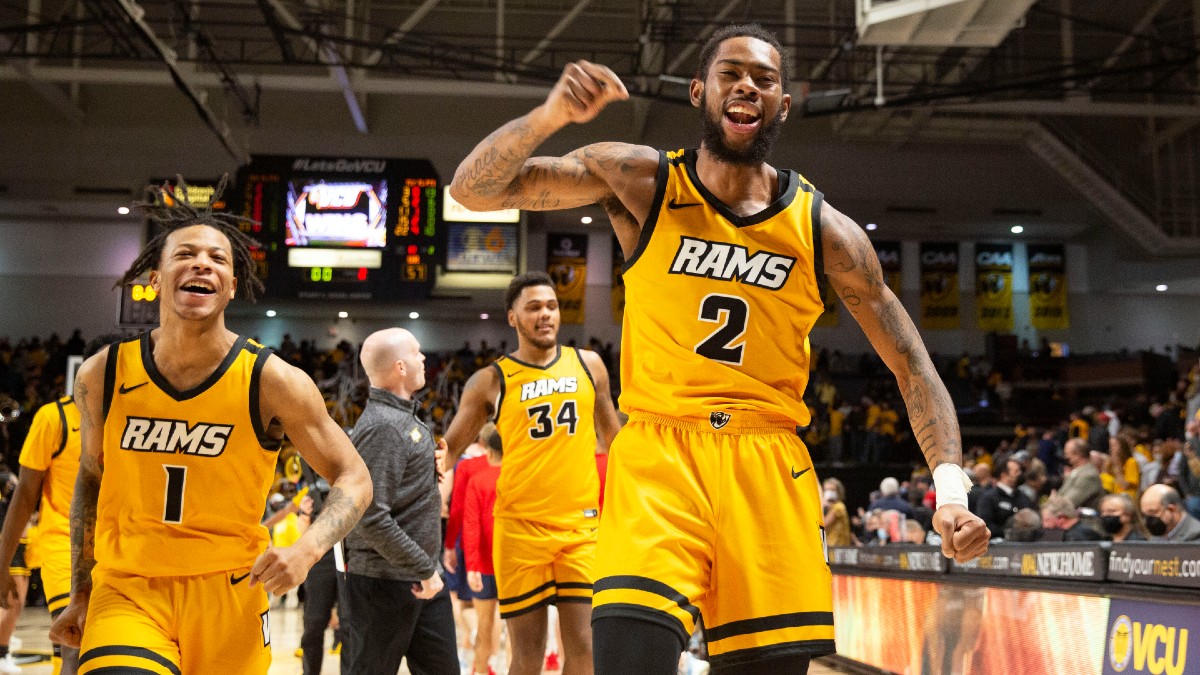 Atlantic 10 Tournament Betting Preview & Bracket
---
Disclaimer: This is the ultimate Hail Mary. Some might even call it dead money.
If there's five dollars in change laying around your apartment, toss it on the Lumberjacks at this existential price and close your eyes.
Here's the rationale: The Jacks boast one of the league's most gifted shotmakers in Cone, a bucket-getting magician. The former Virginia Tech down transfer put up a few monster performances against the Big Sky's cream of the crop this season, proving he's capable of wearing the superhero cape.
NAU's path to the title likely requires wins over Eastern Washington, Northern Colorado, Southern Utah and then the victor from the top portion of the bracket. An improbable path, yes. But not an impossible one.
Northern Arizona played Eastern Washington competitively two weeks ago, holding a nine-point lead late in the first half (it ultimately lost by seven).
NAU also should've beat Northern Colorado in the first meeting of a back-to-back in early February, but blew a 12-point lead midway through the second half.
The same script holds with Southern Utah — the Thunderbirds blew out NAU in the rematch, but struggled with the Jacks in the first leg.
Yes, this is a borderline preposterous wager. But there's a sliver of evidence to suggest NAU should be priced closer to +10000, not the asinine +50000 price found at some shops.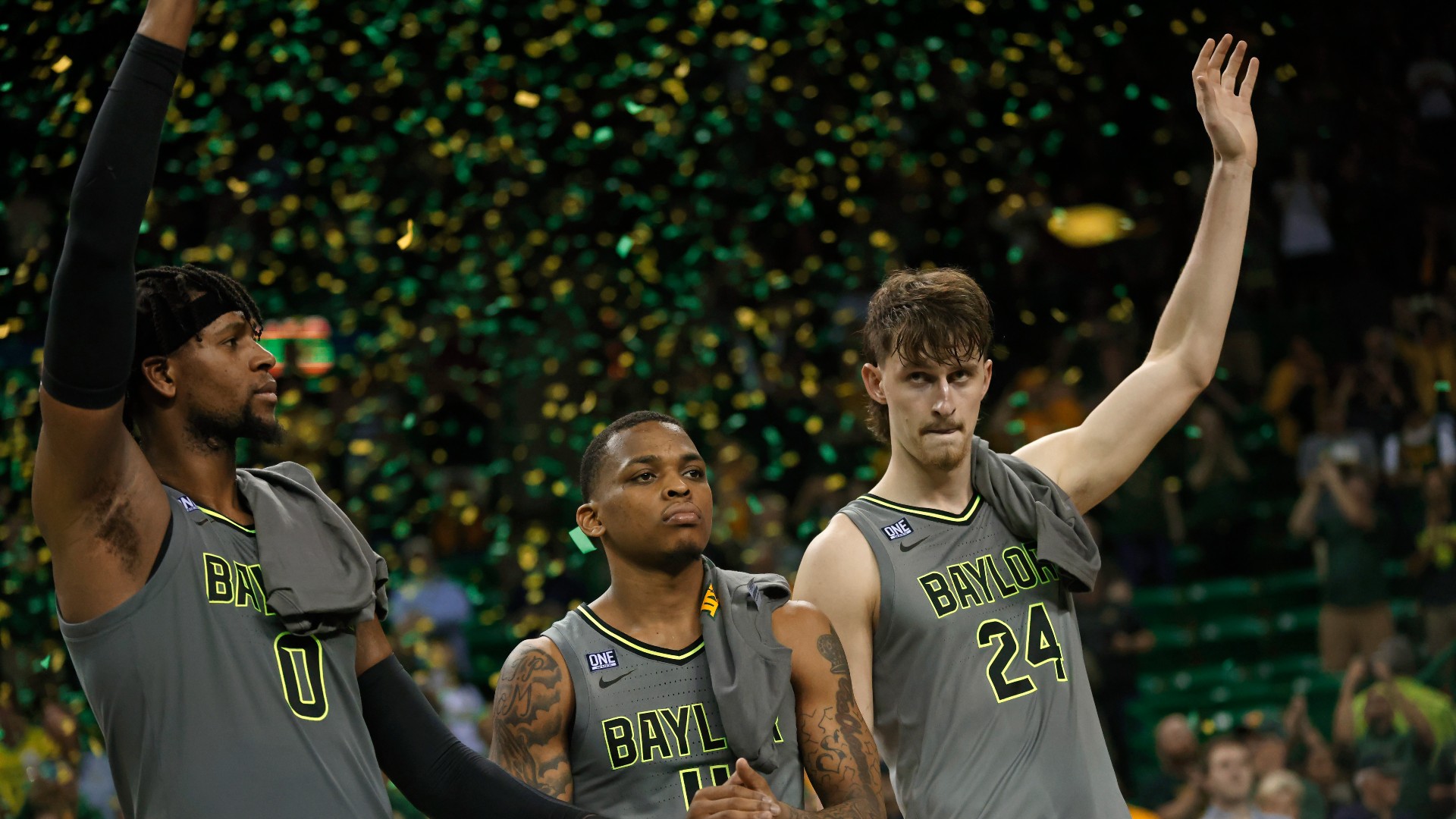 Big 12 Tournament Betting Preview & Bracket
How would you rate this article?
This site contains commercial content. We may be compensated for the links provided on this page. The content on this page is for informational purposes only. Action Network makes no representation or warranty as to the accuracy of the information given or the outcome of any game or event.