Big West Tournament Odds, Bracket & Betting Preview: The Futures & First-Round Bets to Make
Credit:
Keith Birmingham/MediaNews Group/Pasadena Star-News via Getty Images. Pictured: Jordan Roberts.
The Big West gets overlooked by some people, which I can understand given how many competitive conferences are along the West Coast. But it's one of my favorite conferences to keep up with throughout the year.
In their nonconference schedule, most teams match up with Pac-12, WCC and Mountain West teams, which gives you a great idea of how they'll fare late in the year and throughout the postseason.
The regular season in the Big West has been a wild one, but once it was all said and done, the best team came out on top: Long Beach State.
Long Beach State held off UC Riverside on Saturday night in overtime to win, 73-72, to earn its first regular-season title since 2013. The Beach will be the No. 1 overall seed in the conference tournament, which will take place in Las Vegas starting on Tuesday.
However, Long Beach State is not the favorite to win the tournament. The Big West Tournament is wide open. So, let's take a look at who the contenders are and who can win it all.
---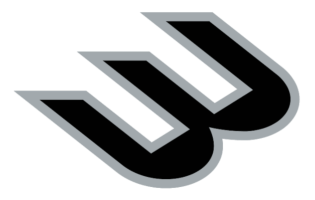 Big West Tournament Bracket & Schedule
The Favorites
| | |
| --- | --- |
| Record | 18-11 (12-3) |
| ATS Record | 18-9 |
| Over/Under | 15-12 |
| KenPom Ranking | 153rd |
| Tournament Odds | +480 |
The Beach went on a 10-game win streak during the bulk of conference play. However, their first conference game was a loss to 3-seed Hawaii.
Long Beach State is led by guard Joel Murray, who averaged 15.9 points per game in the regular season. He and fellow guard Colin Slater are going to be a tough problem to crack for their conference tournament opponents.
| | |
| --- | --- |
| Record | 16-10 (10-5) |
| ATS Record | 14-9-2 |
| Over/Under | 8-16-1 |
| KenPom Ranking | 152nd |
| Tournament Odds | +500 |
The Rainbow Warriors are second in offensive efficiency in conference play and fourth in defensive efficiency. They have been the best 3-point shooting team and are second in 2-point defense while sitting third in 3-point defense.
I know they've fallen short recently against some of the top teams in the league, but I think the Warriors have a real chance to put it all together in the tournament.
Hawaii is led by the eighth-leading scorer in the conference, Noel Coleman.
| | |
| --- | --- |
| Record | 18-10 (11-4) |
| ATS Record | 14-11 |
| Over/Under | 11-14 |
| KenPom Ranking | 168th |
| Tournament Odds | +700 |
Cal State Fullerton, like Hawaii, is a very balanced team. It ranks fourth in the Big West in offensive efficiency while being third on the defensive end.
And while it has suffered losses to some of the top seeds, it's also lost to UC San Diego and UC Riverside just since Feb. 26.
What makes this Cal State Fullerton team even harder to figure out is really its stretch of games over the last month. After losing to Long Beach and Hawaii, it then beat the fourth and fifth seeds UC Santa Barbara and UC Irvine.
Fullerton also has the leading scorer in the Big West in EJ Anosike, who averages 16.3 points per game.
One of the biggest reasons I'm not confident in Fullerton is their draw in the bracket. In all likelihood, the Titans will meet Hawaii in the third round. CSF is the second-worst team in all of college basketball when it comes to defending the 3. Hawaii is 108th.
---
The Middle of the Pack
| | |
| --- | --- |
| Record | 15-9 (9-5) |
| ATS Record | 9-12 |
| Over/Under | 6-15-2 |
| KenPom Ranking | 121st |
| Tournament Odds | +280 |
UC Irvine is the odds-on favorite to win the conference, due in large part to its defense.
The Anteaters rank first when it comes to limiting opponents in effective field goal percentage in conference play. They are also first in 3-point defense.
Their offense has been somewhat lacking, which was put on display in their last game of the season, a near loss to Cal State Bakersfield.
| | |
| --- | --- |
| Record | 16-10 (8-5) |
| ATS Record | 9-14 |
| Over/Under | 12-11-1 |
| KenPom Ranking | 130th |
| Tournament Odds | +410 |
The matchup between UC Santa Barbara and UC Irvine on Thursday has a very high chance to decide the winner of the conference completely. UCSB is first in the conference when it comes to offensive efficiency and effective field goal percentage.
The Gauchos have turned their season around in the month of February, going 8-2 and beating some of the best teams in the League in Long Beach and Hawaii.
| | |
| --- | --- |
| Record | 16-11 (9-6) |
| ATS Record | 14-11 |
| Over/Under | 11-14 |
| KenPom Ranking | 171st |
| Tournament Odds | +700 |
UC Riverside has had an up-and-down season, failing to string together more than three consecutive wins at any point.
But its defense has consistently been one of the best. The Highlanders rank second in the conference, limiting opponents to just 63.6 points per game. Their first matchup will come against Hawaii, which they do match up well with as the 23rd-best 3-point defense in the country.
Riverside, however, plays a slow game and has struggled to score at times.
---
The Longshot
| | |
| --- | --- |
| Record | 12-10 (5-6) |
| ATS Record | 11-8 |
| Over/Under | 7-12-1 |
| KenPom Ranking | 212th |
| Tournament Odds | +1400 |
The Aggies have not beaten any team ranked inside the top five of the conference other than Hawaii, which they beat by a score of 68-65.
However, their last two games came against Long Beach and Fullerton, and they lost both by a combined six points. UC Davis also took Santa Barbara to OT just a few weeks ago, but once again fell short, 76-69.
This Aggies team has a lot of talent, including two players who both rank inside the top five for scoring in the conference. But I'm just not sure they have the experience to make a splash in the conference tournament this year.
---
No Shot
Cal State Northridge
Cal State Bakersfield
Cal Poly
If we combined these three teams' conference wins, they would beat out UC Davis for a seventh seed. But that's it.
Wildly enough, one of these teams will advance to the second round, as Cal Northridge and Cal Bakersfield will play each other in the first round. I don't see either putting up much of a fight against Long Beach,  and none of them have a real chance to advance past the second round.
---
Futures Bets
We have an odd situation here, where the odd-on favorites are the No. 4 and No. 5 seeds and play each other in the first round.
Long Beach State will play the winner and has lost to both in the most recent meetings. But I think those were both bad games for the Beach. The Beach will get back on track after a tough end to the season, performance-wise.
On the other side of the bracket, Hawaii has been the most balanced at both ends of the floor despite losing to the top seeds.
Additionally, I will be placing a two-unit future on the winner of the Santa Barbara vs. UC Irvine game.
Picks: Long Beach +500 (1 Unit) · Hawaii +600 (1 Unit)
---
Betting Angles
Long Beach and Hawaii are both covering the spread at 60% or better on the season. Meanwhile, the two favorites to win the tournament, UCSB and UC Irvine, are both covering below 43% on the year.
And as a conference, the Big West is Under City — the few exceptions being Bakersfield, Long Beach and Santa Barbara. Every other team in the conference is cashing the under at 56% or better.
The biggest profit comes from UC Irvine, which has gone under the total in 71.4% of games this year. Hawaii isn't far behind at 66.7%.
---
First-Round Games
Cal State Northridge vs. Cal State Bakersfield
Tuesday, March 8 | 9 p.m. ET
ESPN+
The Big West, as a whole, plays at a slow pace and is a defensive force conference. But the Matadors and Roadrunners add fuel to that fire by being two of the worst offensive teams in the conference.
Bakersfield ranks 352nd in the country in effective field goal percentage, while the Matadors aren't much better at 346th.
I think this game is a tough one to watch all around, so I'll be making it even tougher to enjoy and betting the under at 135 or better.
Picks: Under 135 or better
---
UC Davis vs. Cal Poly
Tuesday, March 8 | 11:30 p.m. ET
ESPN+
The Aggies are just 1-4 in their last four games of the season. But they played three of the best teams in the conference and lost those three games by a combined 13 points.
Cal Poly pulled off an impressive end to the season of its own, beating UC Irvine, 65-54. That win ended an eight-game losing streak for Poly.
However, I don't think those two final days of the season carry the same weight. UC Davis is a solid team, consistently challenging some of the best in the league. Poly, meanwhile, seemed to catch the Anteaters in a bad spot.
UC Davis takes care of business against an inferior opponent while also exacting revenge for an 82-74 loss to Cal Poly earlier this season.
I would back the Aggies as high as a six-point favorite.
Picks: UC Davis -6 or better
How would you rate this article?
This site contains commercial content. We may be compensated for the links provided on this page. The content on this page is for informational purposes only. Action Network makes no representation or warranty as to the accuracy of the information given or the outcome of any game or event.