College Basketball Best Bets: Our 7 Top Selections for Tuesday's Regular Season Games
Credit:
Photo by Adam Ruff/Icon Sportswire via Getty Images. Pictured: Malik Hall (Michigan State)
Welcome to March! We have finally reached the best month of the year, so let the Cinderella stories, the drama, the buzzer-beaters and the epic games begin.
While conference-tournament season is officially here, the majority of leagues are still finishing up the regular season. In fact, the last day of the regular season will come on Sunday, March 6.
We had a conference-tournament best bet file earlier today, but in this piece, we had our staff break down their favorite picks for just the regular season slate on Tuesday.
Well, that was the intention, but since we are so excited for this month, we decided to offer a bonus league-tournament selection at the end from one of our top experts.
Enjoy! And happy March!
---
Tuesday's College Basketball Best Bets
The team logos in the table below represent each of the matchups that our college basketball staff is targeting from today's slate of games. Click the team logos for one the matchups below to navigate to a specific bet discussed in this article.
---
Dayton vs. Richmond
By Stuckey
I think the last regular-season home game can be an overblown narrative at times, but I think this is a spot where it will work in the favor of one of the most experienced teams in the country.
It doesn't hurt that Richmond will face the least experienced team in the nation in Dayton. And I actually think there's a better chance the young Flyers come out a little flat after that devastating loss at La Salle on Saturday instead of bouncing back.
The Flyers could also be shorthanded once again, which I don't think is being properly priced into the market.
Dayton could have some success attacking the rim in this particular matchup, but I think the veteran Spiders get it done at home for their first win over Dayton since 2014.
Pick: Richmond -2
---
---
Providence vs. Villanova
Providence locked up its first Big East title with a 21-point victory over Creighton Saturday night. The fans rushed the floor at the Dunkin' Donuts Center, and Providence surely relished in that accomplishment.
The Friars may be lagging a bit from that celebration, and a trip to Villanova won't make for an easy turnaround.
These two teams met at The Dunk two weeks ago in a game where defense seemed optional.
Villanova shot 51% from the field and 48% on its 23 attempts from beyond the arc. Providence hit 64% of its 39 2-point attempts. The teams combined to take 53 free throws in that game.
That offensive production was unforeseen and unprecedented for these two programs. The over/under was 132 in that first matchup and hit by over 40 points.
Villanova plays with the 345th-fastest tempo in the nation, according to KenPom. Providence isn't far behind, ranking 288th with its pace of play. This rematch is set to be one of the slowest-paced games of the day.
With a Providence team that will likely still be hungover from its first Big East regular-season championship, I anticipate it wanting to play at a slower pace in the rematch.
I'm playing the first-half under rather than the full game under to avoid the potential free-throw competition that could ensue down the stretch.
Pick: First-Half Under 63 (Play to 62)
---
---
Miami (OH) vs. Central Michigan
Miami (OH) is a highly underrated team in the MAC, and its advanced metrics need an asterisk next to them.
For six games during conference play, the Redhawks were without Dalonte Brown, who is incredibly important to their success. That showed in his absence, as Miami went 1-5 without him on the court.
Central Michigan is the worst offense in the MAC. It's dead last in the conference in effective field goal percentage and PPP allowed in half-court offense. In fact, the Chippewas rank 352nd in the nation in PPP allowed in half-court man-to-man defense, per Synergy.
Now, Central Michigan did just beat Miami by 14 on the road, but it was an epic collapse by the Redhawks, who led by seven early in the second half. In that game, the Chippewas hit 54% of their 3s and allowed 17 offensive rebounds.
So, if Central Michigan doesn't shoot the lights out again, Miami should be in a great spot to exact some revenge.
I love the Redhawks at -3.5 on the road tonight in Mount Pleasant.
Pick: Miami (OH) -3.5 (Play to -4)
---
---
Michigan State vs. Michigan
After losing by a decent-sized margin on the road at Michigan State earlier this season, Michigan now hosts the Spartans in what is a must-win for the Wolverines if they want to keep their tournament hopes alive.
Michigan has been one of the bigger head-scratchers this year, starting the season as one of the favorites to cut down the nets to now being on life support as a fringe bubble team.
Its results since losing to MSU hasn't really helped its case either, going 5-4 in that stretch since Jan. 29. Oh, and head coach Juwan Howard also got suspended for open-hand slapping a Wisconsin coach.
Will it be different this time around? I think so. While I had high hopes for Michigan all year, I have been low on the Spartans. Their win against Purdue was impressive, but I have a hard time putting too much stock into them, as they're playing uncharacteristically great on offense.
Even in their last game against the Wolverines, MSU shot a lights–out 50% from deep. Michigan, meanwhile, had open looks all game against MSU's lackluster perimeter defense, but was unable to connect, shooting 3-of-18.
This is a metric it cannot sustain, and I'm willing to put my money on the fact it won't.
Dickinson will be poised to have a monster game, taking advantage of MSU's weak interior and poor rebounding.
If Michigan can connect from deep and Dickinson stays out of foul trouble, the Wolverines will be poised to cruise past MSU in a revenge spot and keep their tournament hopes alive.
Pick: Michigan -4 (Play to -5.5)
---
---
Purdue vs. Wisconsin
The No. 8 Purdue Boilermakers (24-5, 13-5) make the quick trip to Madison to face the No. 10 Wisconsin Badgers (23-5, 14-4) this evening. This game will be ESPN's featured matchup of the night as both teams battle for Big Ten regular-season title implications.
Wisconsin was the victor in the first meeting between the two programs, leaving West Lafayette with a 74-69 victory in early January.
Now, a Purdue revenge win on the road will give the Boilermakers a chance at the Big Ten title, whereas a Wisconsin win will secure at least a portion.
Purdue comes into the game after dropping its last contest against Michigan State in East Lansing, 68-65. Wisconsin enters the game with the hot hand, winning four of the last five.
Purdue enters the game as the nation's top-ranked offense, with an outstanding AdjO of 124.9 points per 100 possessions. The Boilermakers are 24-0 in contests in which they score more than 70 points, and have suffered all five of their losses when failing to produce more than 70 points.
The Boilers are the lesser team defensively, but this matchup does present a favorable dynamic for the visitors. Purdue ranks 95th in the nation in AdjD, allowing 99.7 points per 100 possessions. Where it struggles is defending the 3-ball and forcing turnovers.
Wisconsin has done an excellent job of protecting the ball all season, however, it's not a 3-point shooting team, ranking just 277th in 3-point field goal percentage.
Look for efficiency from beyond the arc to be one of the differentiators this evening.
My model has Purdue as three-point road favorites based on statistically significant variables, per BartTorvik. Additionally, with a do-or-die moment concerning the Big Ten title and a bounce-back spot after a pivotal loss on Saturday, I see Purdue as five-point favorites in this game.
Lay the chalk for a Purdue team that is 6-0 against top-20 NCAA NET teams, and look for the Boilermakers to revert to the mean with a big offensive performance.
Pick: Purdue -3 (Play to -3.5)
---
---
Purdue vs. Wisconsin
Is Purdue's offense really going to shoot 1-of-9 from 3 again?
Yes, the Boilermakers' perimeter defense is ugly. And yes, Johnny Davis and Brad Davison are the perfect players to take advantage of that — as they did in the Jan. 3 win over Purdue when the two combined for 52 points.
However, even with AJ Hoggard and Tyson Walker slicing and dicing Purdue's defense to the tune of a 20:10 assist-to-turnover ratio, Sparty needed a miracle last-second shot to win the game.
That's despite Purdue shooting 1-for-9 from 3.
I'm expecting a huge bounce-back performance from Purdue here. You can only hold the Boilermakers' offense down for so long.
The key will be getting Sasha Stefanovic involved. He managed only three 3-point attempts in the Michigan State game despite being one of the top spot-up shooters in the country. During his career, the Boilermakers are an astounding 33-5 when Stefanovic scores in double-digits.
Wisconsin is solid in most defensive metrics, but the Badgers are 164th in catch-and-shoot 3-point efficiency allowed. This is a good spot for Stefanovic to cook.
And considering Wisconsin is atop the Big Ten standings, I'm looking for Matt Painter to pull out all the stops to get even.
Plus, maybe Wisconsin is feeling the pressure. The Badgers clinch at least a share of the Big Ten regular-season title with a victory.
Give me the Boilermakers up to -3.5.
Pick: Purdue -2.5 (Play to -3.5)
---
---
Cincinnati vs. Houston
By D.J. James
The Houston Cougars have defied expectations by overcoming massive injuries on their roster, as Marcus Sasser and Tramon Mark have been out since early this season.
They are now 17-11 against the spread on the season and will host Cincinnati at home on Tuesday.
The Bearcats are on the opposite trajectory. They have dropped three games in a row and only won two games in February. In fact, one of those losses was at home against this very same Houston team by 22 points.
Houston's primary advantage in this one is rebounding, particularly on the offensive end. It ranks fourth in the NCAA at a 37.4% clip. Cincy is brutal in this category, holding opponents to 29.2% rebounding while on defense.
This leads to the belief that Houston will have plenty of second chances on the glass. The Cougars can rebound from every position, so this is clearly a leg up on Cincinnati.
In addition, Houston thrives inside the paint (54.8%). Even though Cincinnati can defend 2-pointers well, this essentially opens up the outside if it takes away the interior from the Cougars.
Houston may not be elite from beyond the arc, but it collectively shoots 34.1% on 3s. Kyler Edwards will let the ball fly with over 200 attempts, and if he's left wide open, he will knock these down.
Finally, Cincy's offense has been abysmal both inside and out. It has shot 44.6% inside the perimeter during conference play, ranking seventh in the AAC.
Given how Houston can defend both, it's hard to see where a faltering Bearcats offense manufactures points in this one.
Pick: Houston -15 (Play to -17)
---
---
BONUS PICK: Eastern Kentucky vs. Kennesaw State
Welcome to the opening round of the ASUN Tournament, where Kennesaw State and Eastern Kentucky will look to advance to play Jacksonville State.
The Owls and Colonels have played just once this season, a three-overtime event that saw Eastern Kentucky win by a single point.
Considering these two teams have the worst defensive efficiencies over the past month, the offenses are the primary handicap in this game.
Eastern Kentucky finished ASUN play as the No. 1 team in point distribution from beyond the arc. While their shooting middled at 34.4%, the Colonels are taking on a perimeter defense from Kennesaw State that finished 10th in the conference.
Although Kennesaw State has advantages in attacking the interior, getting the ball up the court will be a tough process. Eastern Kentucky finished conference play as the top defensive team in turnover and steal rate, areas it will look to exploit as a top-25 team in tempo.
Look for Eastern Kentucky to go hurry-up and get as many 3-balls up as possible in a game that could easily go to overtime once again.
Pick: Eastern Kentucky +4 (Play to +3)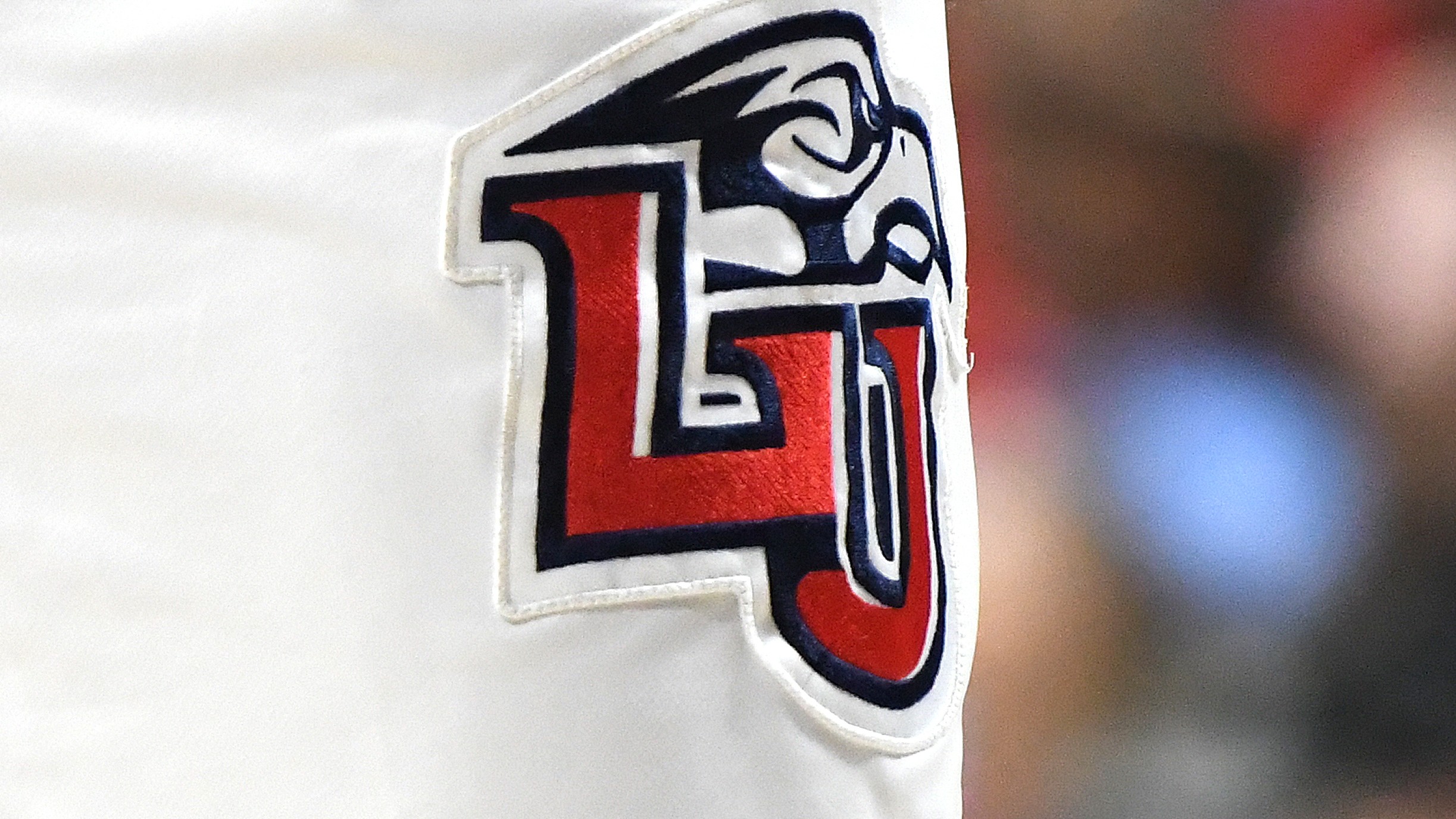 ASUN Betting Preview & Bracket
---
---
How would you rate this article?
This site contains commercial content. We may be compensated for the links provided on this page. The content on this page is for informational purposes only. Action Network makes no representation or warranty as to the accuracy of the information given or the outcome of any game or event.