College Basketball Odds, Picks: Stuckey's Early Conference Tournament Betting Preview (Part 1)
Credit:
Michael Hickey/Getty Images. Pictured: Detroit Mercy's Antoine Davis.
March is almost here. We had one conference tournament start on Monday with three more getting underway tonight and another trio tomorrow.
Below, you will find my betting thoughts on the six that kick off over the next two days, including three longshots I wagered on.
As always, make sure you shop around for the best futures odds, which can differ (sometimes significantly, especially with longer shots) at different books. It's why it pays to have as many outs as possible.
---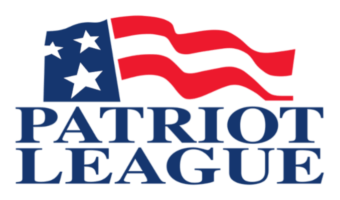 Patriot League
Starts: Tuesday, Feb. 28 · Location: Campus Sites
Odds-on favorite Colgate (-220) will seek its third straight championship in a conference tournament that chalk has dominated historically. Since its inception in 1991, the top two seeds have won 29-of-32 Patriot League tournaments.
The only exceptions include the following:
No. 4 Lafayette in 2015
No 9 Holy Cross in 2016
No. 3 Boston in 2020
I believe this tournament will play out predictably once again. However, I don't see any value in either Colgate (-220) or Navy (+300). For reference, my true odds are Colgate -200 and Navy +350.
That said, I do have some interest in the Midshipmen, who have really come on in the second half of the season. Since Jan. 15, they rank in the top 30 nationally in Adjusted Defensive Efficiency. Leading up to that point, they sat outside the top 300, marking quite a turnaround on that end of the floor.
Navy also boasts an abundance of experience with five seniors in its regular rotation who have been with the program since 2020. Over that span, they have gone 0-7 against Colgate, including a loss in last year's conference title game. But they did almost finally get the Raiders in a four-point home loss to close out the season despite not having the services of senior captain Sean Yoder.
To further illustrate Navy's improvement, since losing five straight league games to start the new year, the Midshipmen have gone 10-2. They've also gone 5-1 straight up and against the spread in league revenge spots against the following teams
Holy Cross (lost by 11 then won by 18)
Lehigh (lost by 5 then won by 12)
Lafayette (lost by 9 then won by 19)
Loyola Maryland (lost by 2 then won by 12)
American (lost by 4 then won by 16)
Colgate (lost by 14 then lost by 4)
That's an average margin improvement of over 19 points from the first meeting.
If Yoder is cleared to play, you could look at a moneyline rollover (play ML risking one unit in the first game then play that amount plus winnings the next game and so on until they win the tournament or lose). Those can provide more flexibility and do frequently pay more than the futures odds books offer — although not in the case of major upsets.
Per my latest projections, even if Colgate somehow gets upset prior to the final (I have them 85% to make it), the Navy ML rollover would still pay somewhere around +250 — not too far off from its pre-tourney odds. And if Colgate does make it, you should get somewhere around 5-1 overall.
I'm likely just going to wait to see if Navy gets to the final against Colgate and take a stand in that potential matchup where the moneyline price presumably wouldn't be too much different than the current odds.
Plus, it wouldn't shock me to see Navy get upset considering it has one of the worst — if not the worst — home-court advantages in all of college basketball.
---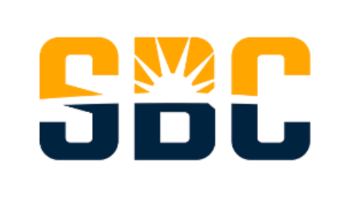 Sun Belt Conference
Starts: Tuesday, Feb. 28 · Location: Pensacola, FL
Southern Miss (+550), James Madison (+300), Louisiana +300) and Marshall (+225) finished as the top four seeds in the league. Consequently, they each get a bye into the quarterfinals on Saturday.
On the other end of the spectrum, the bottom four seeds (Coastal, Arkansas State, Texas State and Georgia State) will play on Tuesday in the first round and would need to win five games in seven days to go dancing.
I'm actually not interested in any of those eight squads in what looks like a wide-open bracket, but rather one that will kick things off on Thursday in the second round: South Alabama at +900.
The Jaguars come into the tournament with a ton of confidence and actually rank No. 1 in Haslametrics "Momentum" metric.
Similar to Navy, they've improved significantly in the second half of the season, which makes sense with a roster that ranked in the bottom 20 nationally in minutes continuity coming into the year, per KenPom. Even with all of the roster turnover, you saw the potential very early in the season with competitive losses against Alabama, Oklahoma and New Mexico.
Head coach Richie Riley, who I respect highly, has really whipped his defense into form. And since Jan. 1, it ranks No. 73 nationally in overall Adjusted Efficiency, which ranks second in the conference just behind Louisiana. In contrast, they ranked 181st and seventh-best in the league in November and December.
South Alabama actually finished No. 1 in effective field goal percentage on both offense and defense in league play.  It also swept James Madison and recently beat No. 1 seed Southern Miss by 31. Those two teams would represent the most likely path to the championship game.
I would be potentially worried about fatigue on Monday if it makes the championship game since that would mark its fourth game in five days. That's not ideal for a team that lacks depth (339th in bench minutes).
Hopefully, Isaiah Moore's legs can hold up and they also get to face a Marshall team that has even less depth in a potential final.
---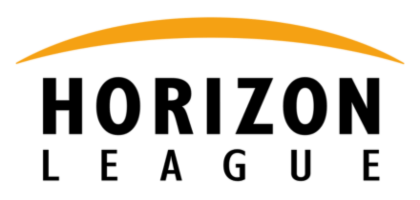 Horizon League
Starts: Tuesday, Feb. 28 · Location: Campus Sites, then Indianapolis, IN
In the Horizon tournament, all 11 teams qualify with the top five seeds all receiving a first-round bye.
Top overall seed Youngstown State (+200) has an elite offense — led by a potent senior backcourt — but the Penguins have holes on the defensive end of the floor.
Speaking of electric senior guards, Jalen Moore always makes No. 5 seed Oakland (+2000) dangerous, but that defense has too many issues. The Golden Grizzlies have a quarterfinal matchup on Thursday with No. 4 seed Northern Kentucky (+400).
Those two just met to close out the regular season in a game NKU won on the road, 78-69, to even the season series. The Norse boast the league's best half-court defense (heavy zone), forcing turnovers at the 12th-highest rate in the country.
They are a very experienced team that prefers to play in grinders (357th in Adjusted Tempo). If the 3s are falling from the outside, look out. If not, they can be exploited in transition, which spells doom against potential semifinal opponent Youngstown.
On the bottom half of the bracket, I'm not a fan of No. 2 seed Milwaukee (10-1), which benefited from a 9-2 record in games decided by five points or less during league play. That sets up well for No. 3 seed Cleveland State (5-1), which really got a dream draw on the opposite side of Youngstown and the two zone-heavy defenses of Oakland and Northern Kentucky. While the Vikings excel on the offensive glass, they simply can't shoot from the outside (336th in 3P%), which is why they rate so poorly against zones.
The Vikings boast an excellent half-court defense (and press) that will keep them in almost every game. That does leave them vulnerable to opponent offensive rebounds (359th nationally) and foul trouble at times. So, they are far from perfect, but I show a tad of value with the favorable draw.
Historically, this tourney has seen plenty of chaos and excitement. There's also not much concern about depth or fatigue for the six lower seeds due to the schedule. Those teams would just need to win four games in eight days to qualify for the NCAA Tournament; that's very manageable compared to most other leagues.
Of those six, Green Bay (+50000) and IUPUI (+50000) essentially have zero chance. They are 21- and 14-point underdogs in their first-round matchups, respectively.
Elsewhere, I don't trust the Robert Morris (+1500) offense enough away from home. Uptempo Wright State (+600) lacks size but has good overall balance and a star point guard in Trey Calvin, who can go off on any given night, as evidenced by a 44-point explosion in a triple-overtime loss against Youngstown.
The Raiders basically have a bye against IUPUI, so they should walk to the second round against a vulnerable No. 2 seed Milwaukee squad that it swept during the regular season — although one came in overtime. I'd just need a much better price to consider a team that did get swept by both Youngstown and Cleveland State — its most-likely opponents in the semis and final.
I'm hoping for more mayhem and rolling with No. 8 seed Detroit at +1800. The Titans profile similarly to top-seeded Youngstown with an electric offense led by an elite scorer but play absolutely no defense. However, the path isn't terrible from a matchup perspective.
If Detroit gets by Fort Wayne (+3000) as a five-point favorite in the first round, it would face Youngstown in the second round in what should be an absolute shootout. Antoine Davis — now just 63 points away from Pete Maravich's all-time NCAA scoring record, could certainly carry the Titans to a pair of victories to get to Indianapolis.
From there, they'd face either Oakland or Northern Kentucky in the semifinals. Both defenses play a high frequency of zone. That sets up well for the Titans, who rank in the 87th percentile in zone offense, per Synergy.
If they can somehow get to the final, I'd actually make them a favorite over Milwaukee and close to a PK against Cleveland State — the two top seeds in the bottom half of the bracket.
Would it shock me if Detroit gets blown out in the first round? Absolutely not with that defense, especially if Davis is off — but I'm OK with that at a price of 18-1.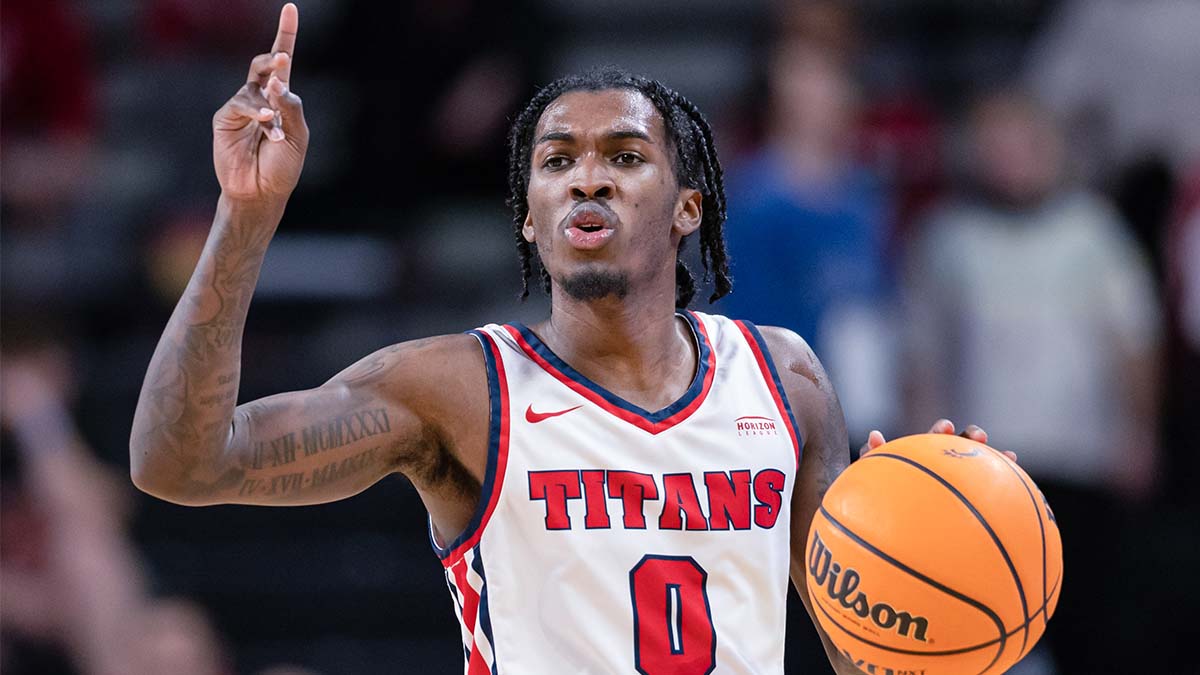 ---

Big South Conference
Starts: Wednesday, March 1 · Location: Charlotte, NC
All 10 teams qualify for the Big South Conference tournament with the first six receiving a bye into Friday's quarterfinal games.
Top-seeded UNC Asheville (+275) has the best player in the league by far in former Tennessee transfer Drew Pember. However, the Bulldogs certainly benefited from plenty of close-game luck en route to a 16-2 regular-season league record. They're certainly far from invincible.
So, who can challenge Asheville? It's hard to make a case for any of the bottom four seeds playing in the first round on Wednesday.
As a result, I'd focus on the other five teams that also received a first-round bye. There's a ton of parity among that group of teams, so roll with one that piques your interest if you're looking for some Big South action.
Winthrop (+800) has the offense but doesn't play any defense. It also has turnover issues.
Gardner Webb (+500) has a suffocating defense but really struggles to score.
USC Upstate (+1500) has great depth but really struggles offensively, especially from the free-throw line, which could prove costly. However, if you're looking for a team that came on to end the season, the Spartans won six of their final seven regular season contests.
Longwood (+220) has the experience edge from a team that won this tourney last year. The Lancers actually arrive in Charlotte as the tourney favorites.
Radford (+600) wants to grind games down to a halt and has decent balance without a glaring weakness on offense or defense. It also should get Villanova transfer Bryan Antoine back from injury after he missed the past three games (1-2).
---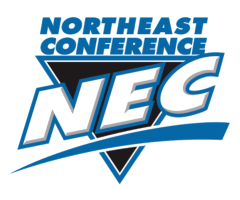 Northeast Conference
Starts: Wednesday, March 1 · Location: Campus Sites
Top seed Merrimack (-110) enters as the favorite after winning the regular season by two games. It finished the season on an eight-game winning streak with an average margin of over 12 points per game.
However, the Warriors aren't eligible for the NCAA Tournament due to archaic rules pertaining to teams transitioning into D-I. Similarly, Stonehill isn't even eligible for the NEC Tournament in its first D-I year even though the Skyhawks would've been the No. 3 seed. For reference, if Merrimack wins the tournament, the runner-up would go to the dance.
Without Stonehill in the mix, it's a simple eight-team bracket without any byes. The higher seed hosts each game with re-seeding occurring after every round. Therefore, there's much more uncertainty in regard to potential second-round matchups.
Merrimack has a horrendous offense (362nd nationally in Adjusted Offensive Efficiency, per KenPom) but does just enough on that end to get the job done by relying on its very complex zone defense (the Warriors actually run zone offense at the highest-rate in the country.)
It also helps to play in a horrific league without a single team I have rated inside the top 315 nationally.
So, which teams have the best shot at having success against the Merrimack zone? Well, here are the respective rankings in terms of points per possession against zone during the regular season, per Synergy:
St. Francis (PA): 221st
FDU: 224th
CCSU: 279th
Long Island: 289th
St. Francis (NY): 311th
Sacred Heart: 353rd
Wagner: 357th
I'd really only trust St. Francis (+850) or Fairleigh Dickinson (+300), both of which Merrimack can't see until the final due to that aforementioned re-seeding.
St. Francis owns a top-50 3P% nationally, while Fairleigh Dickinson has plenty of capable shooters on the league's best offense. The Knights also don't turn it over and excel on the offensive glass, which both come in handy against the Merrimack zone. As a result, FDU actually swept Merrimack during the regular season.
Meanwhile, St. Francis went 0-2 against Merrimack — although both were fairly competitive. The Red Flash just aren't as strong on the offensive glass and turn it over at a higher frequency.
So, who would win a potential semifinal battle between St. Francis and FDU? Your guess is as good as mine. Both teams have very capable offenses but play absolutely no defense. To wit, they split both regular-season meetings, which saw a combined 154 and 169 points.
FDU would host that potential game, but home-court advantage in the NEC is nothing to write home about.
From a pure price perspective, I'd prefer the Red Flash at 8-1 or better, but I'll likely sit on the sidelines and play this tourney on a game-by-game basis.
---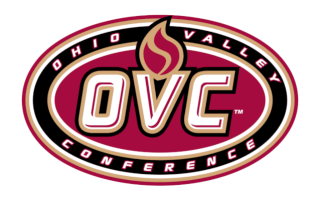 Ohio Valley Conference
Starts: Wednesday, March 1 · Location: Evansville, IN
Only the top eight teams qualified in a format that strongly rewards the top two seeds.
Morehead (+120) and Tennessee Tech (+375) get double-byes to the semifinals.
Tennessee State (+700) and UT Martin (+800) get a bye to the quarterfinals.
Meanwhile, SEMO (+1200) will take on Lindenwood (+6000) and SIUE (+1000) will face Southern Indiana (+1000) in the first round. Those teams would have to win four games in four days to cut down the nets. That's no easy task, but I can't remember a conference tournament with so much parity.
Outside of No. 8 seed Lindenwood, which is a step below the rest, I have the remaining seven teams power-rated very similarly. In fact, I'd have No. 6 seed SIUE favored over every team in the league on a neutral court with equal rest.
Now, that won't be the case since the Cougars will have potential rest disadvantages if they win their first-round matchup against Southern Indiana, which isn't a given.
However, this looks like a prime opportunity for a reset after faltering down the stretch. The Cougars arguably have the most talented roster in a wide-open bracket, so I took a shot at 10-1.
How would you rate this article?
This site contains commercial content. We may be compensated for the links provided on this page. The content on this page is for informational purposes only. Action Network makes no representation or warranty as to the accuracy of the information given or the outcome of any game or event.