2023 Sun Belt Basketball Tournament Betting Preview, Bracket & Odds
Credit:
Photo by Bobby McDuffie/Icon Sportswire via Getty Images. Pictured: Isaiah Moore (South Alabama)
At the beginning of this season, the Sun Belt embarked on an adventurous quest. The league added Marshall, Old Dominion and Southern Miss from Conference USA, alongside James Madison from the Colonial Athletic.
Additionally, UT Arlington left for the WAC and Little Rock went to the Ohio Valley.
While most of the Sun Belt's realignment was football-focused, the results significantly upped the ceiling of the basketball league. All four additions finished in the top six of the standings, with Southern Miss and Marshall finishing atop the league standings.
Moreover, the Sun Belt went from 17th in KenPom's conference rankings last season to 13th this year.
True to its name, the "Fun Belt" was electric this year, and the realignment was a big reason why.
For example, the season's final week saw Southern Miss steal the title away from Marshall after Old Dominion upset the Herd at home.
Even better, nobody expected the Golden Eagles to be competitive this season, much less to surface as league champs.
Instead, Blue Ribbon forecasted the Golden Eagles would finish last in the Sun Belt, and our own Jim Root cashed a 200-to-1 ticket because of it.
If the regular season was any indication, chaos should reign in the league's conference tournament.
But as the saying goes, with chaos comes opportunity. So, you should find some betting value in the tournament.
I'm here to break down the Fun Belt conference tournament into three sections.
First, the top-four, double-bye teams ranked in order of the best chance to win the tournament.
Second, the lower-seed, longer-shot value-laden teams to look at.
Third, five individual games to target from a betting perspective.
Also, our very own Collin Wilson tracked the hottest teams via Bayesian over the past 30 days.
---
2023 Sun Belt Conference Tournament Bracket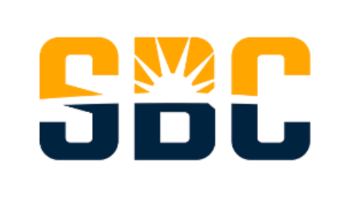 2023 Sun Belt Conference Tournament Odds
---
Ranking the Top-Four, Double-Bye Teams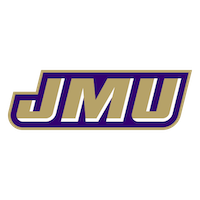 1. James Madison Dukes (+380)
I've pretty much been on James Madison from the jump. The Dukes started the season with several blowout wins, showcasing how deadly their offense is.
And when the Dukes' offense clicks, it's almost impossible to stop.
James Madison uses its active defense (tops in the Sun Belt in turnover rate) to create unlimited transition opportunities at high efficiency (18.7 transition PPG at 1.128 PPP).
Meanwhile, the Dukes run relentless middle pick-and-roll in the half-court, leading to the conference's best half-court offense by ShotQuality PPP.
But the offense works primarily because of the personnel. Vado Morse and Takal Molson are two quick-twitch scoring guards and they tag team the best backcourt in the Fun Belt, combining for 23.4 points and 4.6 assists per game.
The Dukes run this middle pick-and-roll play for one of those two countless times per game, with this one resulting in a clutch game-tying layup for Morse.
Morse missed some time in the middle of the season, although the Dukes largely survived without him. However, both guards are vital to the JMU offense, and these guys are why I'm betting on James Madison to be Sun Belt champs.
Simply put, great guard play is huge in March. And when Morse and Molson are dicing up defenses, the Dukes can overwhelm any opponent in this bracket.
Plus, the offense should be able to mask the Dukes' defensive issues.
Plus, I like the Dukes' draw. The worst-case scenario is JMU catches Troy in its first tournament game, and while Troy's defense matches up well with JMU, the Trojans can't score.
JMU would likely have Southern Miss on deck. However, as you'll read later, I have Southern Miss on upset watch. Also, the Golden Eagles' pick-and-roll defense is trash, which bodes poorly against JMU.
So, I quite like JMU's path to the championship game. If I was going to pick one of the four favorites, I'd take the Dukes at close to 4-to-1.
---
2. Marshall Thundering Herd (+210)
Marshall is the best team in the Sun Belt, full stop. The Herd finished tops in the Sun Belt in KenPom's adjusted efficiency metric by a good margin, playing solid two-way basketball.
Like JMU, the Herd pair a chaotic defense with a transition-reliant, middle pick-and-roll offense. But Marshall's spread offense is more deliberate, up-tempo and shot-happy, and the Andrew Taylor-Taevion Kinsey duo is better than the Morse-Molson one.
Additionally, I bet you can pencil Marshall into the semifinal. The Herd likely will have Old Dominion in the quarterfinal game, which will be a monster revenge spot, given ODU spoiled Marshall's regular season-title run.
I'm willing to bet on that motivational angle.
However, I am higher on James Madison than Marshall for two reasons.
First, the Herd have very little depth, specifically lacking size on the wings.
Second, the +210 odds are short for a team with no depth or size on the wings.
But Marshall is still the best team in the conference and probably should be the conference representative in the NCAA tournament.
---
3. Louisiana Ragin' Cajuns (+330)
Louisiana finished the conference season with KenPom's best offense, but it's a little one-dimensional.
The Cajuns brash the boards hard, with a top-25 offensive rebounding rate. Jordan Brown is a monster in that respect, with 19.8 points on 8.3 rebounds per game.
Louisiana is also the top defensive rebounding team in the conference, making the Cajuns nearly unbeatable on the two-way glass.
Image Credit: CBB Analytics
However, Louisiana will face one of Georgia Southern or Louisiana-Monroe in the quarterfinal, and both could be a headache for Louisiana.
First, both Louisiana-Monroe and Georgia Southern are good defensive rebounding teams, with the former being especially strong.
Second, Louisiana's defense got roasted from beyond the 3-point line, as opponents hit 37.6% of their long-range shots in conference play. Louisiana runs opponents off the 3-point line well, and the Cajuns are due for some positive regression in that department.
However, Louisiana-Monroe and Georgia Southern both shot the lights out from deep in conference play.
The Cajuns can be held off the boards, and I could see a high-variance 3-point game ruining their chances of an automatic bid in the quarterfinals.
That makes me worried enough to pass on Louisiana.
---
4. Southern Miss Golden Eagles (+470)
Southern Miss claimed the title because of above-average two-way basketball, alongside unbelievable play from its big three of Austin Crowley, Felipe Haase and DeAndre Pinckney.
But the Golden Eagles also claimed the title because of a nine-game winning streak in January and February, with six wins coming at home. Once the home stand ended, the Eagles went 2-2 down the stretch.
The Golden Eagles' ball-screen defense also got dragged in conference play, which is problematic if they catch James Madison in the semifinals.
Also, I feel quite good about another team that Southern Miss might catch in their draw, so I'm putting the Golden Eagles on upset alert. I am very worried about their chances for an automatic bid.
---
Lower-Seeded Teams to Consider

South Alabama Jaguars (+900)
The Jags figured it all out on one night in late January.
Troy is a solid defensive team, even leading the Sun Belt in 2-point percentage allowed this season. But the Jags hosted the Trojans and shot a whopping 24-for-44 from the interior in a 17-point win.
That game snapped a four-game losing streak and moved the Jaguars' league record to 3-7. But including that season-saving win, South Alabama won eight of the final 10 games, including a 31-point thrashing of Southern Miss.
There are a few things to love about South Alabama. The Jags are hot at the right time, defend the 3-point line well and can upset Southern Miss again in the quarterfinal.
In fact, The Action Network's Travis Reed projects Southern Miss vs. South Alabama as a pick 'em on a neutral floor. That already gives us solid value on the eighth-seeded team.
However, the biggest reason to love South Alabama is because of its all-conference guard, Isaiah Moore.
As mentioned, great guard play plays in March, and Moore dropped 18.5 points and 4.5 assists per game this year with the nation's second-highest possession rate. He's an isolation firecracker, especially with his interior scoring (55% 2-point shooting) and feel for his teammates (31.4% assist rate).
Moore is the type of player who can steal a bid independently, especially with his high usage. If he gets hot over the next few games, pencil USA in for an intriguing Fun Belt tournament run.
Image Credit: CBB Analytics
Additionally, South Alabama finished with ShotQuality's second-rated half-court offense, and the site rates the Jaguars' offense as dominant across the board.
Therefore, I'm taking a flier with the red-hot, eight-seeded Jaguars in the Sun Belt Tournament. And I love that ticket so much that South Alabama at 9-to-1 is my best bet to steal a bid and win the tournament.
---

Troy Trojans (+1500)
I especially like Troy because of its defense. The Trojans finished the Sun Belt conference season with KenPom and ShotQuality's best defense and were especially dominant against ball-screen sets.
In conference tournaments, I always trend towards backing teams with high-level defenses. But the Trojans finished third nationally in ShotQuality pick-and-roll PPP allowed, which would play well against James Madison, Marshall and the other top teams in the Sun Belt.
Troy is also trending up, as the Trojans won six of their final seven games, upsetting Louisiana during the stretch.
However, as mentioned, the offense worries me. The Trojans are a particularly bad ball-handling team, which would play very poorly against James Madison, Marshall and the other top teams in the Sun Belt.
That said, Troy has some characteristics of a long-shot, bid-stealing team. So, I don't mind a play on it at 15-to-1 in the Fun Belt.
---
Old Dominion Monarchs (+3000)
ODU also has the characteristics of a bid-stealing team.
The Monarchs got hot down the stretch, winning eight of their final 10 games while upsetting Southern Miss and Marshall.
Old Dominion also has a surprisingly effective interior defense despite a lack of size, leading the Sun Belt in block rate and finishing second in 2-point shooting allowed.
That said, ODU can't score — ranking 11th in the Sun Belt in eFG% — and can't rebound — ranking 13th in the conference in defensive rebounding rate.
Moreover, if the Monarchs get past Texas State or Georgia State in the first game, they'll have Marshall in a revenge game in the quarterfinals to worry about.
ODU might be worth a small bet at 30-to-1 odds, but be aware of the issues with that ticket.
---
Individual Conference Tournament Games to Bet
First Round: Nothing
I'm afraid I have no current bets on either of Tuesday's first-round tournament games. Texas State, Georgia State, Coastal Carolina and Arkansas State all ended the season in free-fall, and I can't get a read on them.
Follow our team members on The Action Network App because we'll track our picks if that changes.
Second Round: South Alabama ATS vs. App State
As mentioned, I love how South Alabama is trending, and I am willing to bet the Moore angle against anybody in the conference.
That starts with this second-round matchup with App State. The Mountaineers lost five of their final eight games while finishing with ShotQuality's 10th-best Sun Belt half-court defense and 12th-best pick-and-roll offense.
I think App State is trending in the wrong direction and playing the wrong team at the wrong time. And I'm looking for Moore to go thermonuclear with a chance to steal a bid, overwhelming an outmatched Mountaineers team.
The KenPom projected line for this game is USA -5 and anything better than -6.5 is likely a play for me.
Second Round: Old Dominion ATS vs. Texas State/Georgia State
While I'm not sure if Old Dominion can make a run towards the Sun Belt championship, I think the Monarchs are playing well at the right time and deserve to make a run.
That starts with a second-round matchup against a low-seeded, overmatched, bottom-feeder Sun Belt team.
Texas State finished last in the Sun Belt in eFG% allowed, while Georgia State finished last in the Sun Belt in offensive turnover rate.
In addition, neither team has the momentum required to win an extra game in a conference tournament, given the former lost 10 of its final 13 games and the latter lost seven games entering the tournament.
I'm willing to bet that a Monarchs team with a solid interior defense and a steady-paced offense can take down a flailing bottom-feeder by a substantial margin in a neutral-court conference tournament setting.
The Action Network's Reed projects Old Dominion as a 2.5-point neutral-court favorite over Texas State and a seven-point favorite over Georgia State, and I love both lines the same.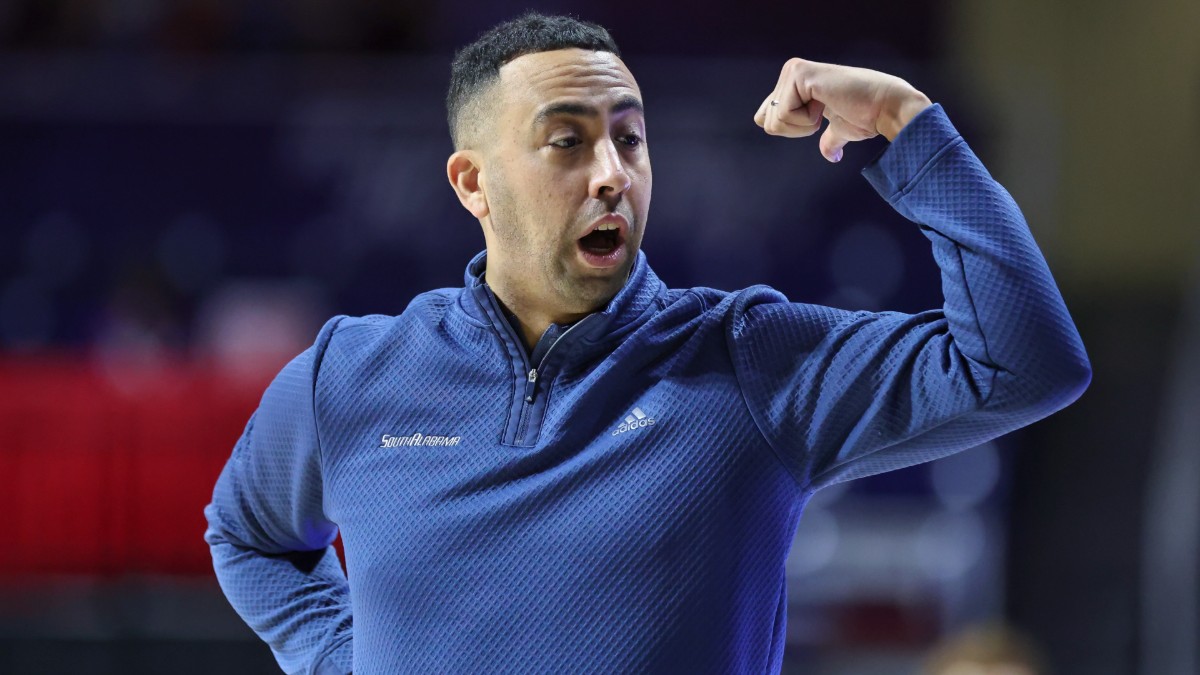 Quarterfinals: South Alabama ATS vs. Southern Miss
As mentioned, Southern Miss is slightly overvalued entering the tournament, and a Moore-led offense can overwhelm any defense.
While you could point to South Alabama's upset win over Southern Miss as creating a revenge sport for the Golden Eagles, the Jaguars played Southern Miss very close in Hattiesburg.
As mentioned, The Action Network's Reed projects this game as a pick 'em on a neutral court. I'm willing to bet the Jags straight up and would feel great if the books listed the top overall seed as the favorite.
Quarterfinals: Georgia Southern/Louisiana Monroe ATS vs. Louisiana
As mentioned, Louisiana has a bad matchup with either Georgia Southern or Louisiana-Monroe in the quarterfinals.
Both the Eagles and Warhawks would be catching more than a few points in this quarterfinal matchup, and I'm willing to bet either could keep in close.
The Action Network's Reed projects Louisiana as a 10-point neutral-court favorite over Louisiana-Monroe and a 5.5-point favorite over Georgia Southern, and I'd take the points in both instances.
Quarterfinals: Troy ATS vs. James Madison
According to ShotQualityBets, the Trojans could be catching over five points in this quarterfinal matchup.
If it happens, I will bet Troy's unbelievable pick-and-roll defense against James Madison's middle pick-and-roll-reliant offense.
While I don't think Troy has the firepower to beat the Dukes, I believe this game turns into a low-scoring grinder.
The Action Network's Reed projects James Madison as a 2.5-point neutral-court favorite against Troy.
While I will say that line feels low for my liking, perhaps the books will price JMU a few points higher. Then we can get solid value on the Trojans.
---
Sun Belt Performance Change in Last 30 Days
How would you rate this article?
This site contains commercial content. We may be compensated for the links provided on this page. The content on this page is for informational purposes only. Action Network makes no representation or warranty as to the accuracy of the information given or the outcome of any game or event.