College Basketball Odds, Picks, Futures: 2022-23 MEAC Betting Preview
Credit:
Photo by Mitchell Layton/Getty Images
The Mid-Eastern Athletic Conference (MEAC) looks to be led by the back-to-back defending regular season and conference champion Norfolk State Spartans for a third-straight campaign.
Norfolk State returns a veteran team with a plethora of preseason awards, but the Spartans don't necessarily have an impenetrable moat around the league award in 2023.
There are handful of teams that return equal amounts of veteran leadership and offer tremendous value in preseason betting markets.
One of the most fun and competitive leagues in the country — the MEAC — offers a number of betting options for preseason futures.
---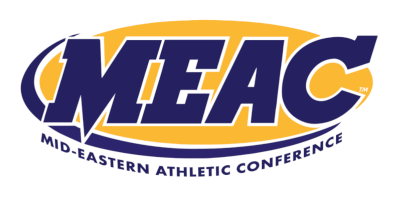 2022-23 MEAC Regular Season Futures Odds
---
---
The Chalk


Norfolk State Spartans (-190)
| | |
| --- | --- |
| Overall Record 2021-22 | 24-7 |
| League Record 2021-22 | 12-2 |
| ATS 2021-22 | 17-10-1 (63%) |
| Over/Under 2021-22 | 12-16-0 (42.9%) |
| 2022-23 Conf. Media Poll | 1st |
| 2022-23 KenPom Rank | 171 |
Norfolk State is the most complete team in the MEAC and appears to be poised to make a run to its third-straight regular season and conference titles.
Vegas, the media and KenPom are all neatly aligned on the Spartans this season, ranking them as clear favorites to win the conference.
If there's one thing that you take away from this entire piece, it should be that Norfolk State and the MEAC is synonymous with standout senior guard Joe Bryant Jr.
The hometown hero, Bryant is the MEAC Preseason Player of the Year after winning the 2022 MEAC Player of the Year and the MEAC Tournament MVP.
A workhorse for the Spartans last season, Bryant started all 31 games, averaging 16.7 points, 5.1 rebounds, 3.2 assists and 1.4 steals per game.
Bryant is accompanied by fellow All-MEAC First-Team selection Kris Bankston and All-MEAC Third-Team choice Dana Tate Jr.
The big three of the Spartans has been very durable, starting an average of 29.6 games last season.
Outside of the All-MEAC honors, Norfolk State is deep, returning 12 players from last year's NCAA tournament squad.
---
MEAC Plus-Money Value

Coppin State Eagles (+300)
| | |
| --- | --- |
| Overall Record 2021-22 | 9-23 |
| League Record 2021-22 | 6-8 |
| ATS 2021-22 | 18-13-1 (58.1%) |
| Over/Under 2021-22 | 14-18 (43.8%) |
| 2022-23 Conf. Media Poll | 5th |
| 2022-23 KenPom Rank | 315 |
Coppin State is clearly on the ascension in the eyes of Vegas, but it's out of consensus with the media and KenPom.
The desert sees the Eagles as the second-most likely program to win the MEAC, whereas KenPom has them ranked as the sixth-best team in the league.
So what does Vegas see here?
After a strong showing in last year's conference tournament, Vegas is certainly anticipating a significant improvement from last season's 6-8 conference record. But the Eagles are still priced well behind the clear-cut favorite, Norfolk State.
The Coppin State story revolves completely around guard Nendah Tarke, who was named to the All-MEAC Preseason First Team. Tarke, a redshirt sophomore, led the nation last year with 2.94 steals per game and ranked second in total steals on the season.
A winner to his core, Tarke had a whopping four game-winning field goals last season.
Tarke is without a doubt a budding star in the MEAC, but the supporting cast doesn't seem to be there yet.
---
North Carolina Central Eagles (+700)
| | |
| --- | --- |
| Overall Record 2021-22 | 16-15 |
| League Record 2021-22 | 8-5 |
| ATS 2021-22 | 14-13-0 (51.9%) |
| Over/Under 2021-22 | 14-13-0 (51.9%) |
| 2022-23 Conf. Media Poll | 2nd |
| 2022-23 KenPom Rank | 279 |
North Carolina Central will be returning a talented team, with four players earning All-MEAC preseason honors. This looks to be the Eagles' most talented team in recent years, and they should be able to make a push for the MEAC regular-season title.
Junior guard Justin Wright was named to the preseason All-MEAC First Team, while seniors Eric Boone and Kris Monroe were named to the All-MEAC Second Team.
Senior center Brendan Medley-Bacon was named to the All-MEAC Third Team.
Wright was excellent last season, averaging a conference-best 20.1 points per game in league play. He had eight 20-plus point performances last season and shot an impressive 49.6% from the field.
Boone was a force on defense, registering 71 steals or an average of 2.4 per game. A playmaker on the court, Boone finished second in the league with 3.7 assists per game.
Monroe supplements Boone's vision and defense with an excellent deep ball. Monroe hit treys at the 36.7% clip and finished ninth in the league in field goal percentage at 47.7% last season.
Medley-Bacon will look to contribute immediately after previous stops at Coppin State, VCU and McNeese State.
The Eagles are a legitimate threat to the Norfolk State rein of supremacy this year, and offer exceptional value at +700.
---

Morgan State Bears (+800)
| | |
| --- | --- |
| Overall Record 2021-22 | 13-15 |
| League Record 2021-22 | 7-6 |
| ATS 2021-22 | 9-15-0 (37.5%) |
| Over/Under 2021-22 | 11-12-1 (47.8%) |
| 2022-23 Conf. Media Poll | 4th |
| 2022-23 KenPom Rank | 297 |
Senior guard Malik Miller will lead the Morgan State squad this season and was elected to the preseason All-MEAC Second Team.
Last season, Miller averaged 12.8 points, 8.8 rebounds, 2.2 assists and 1.8 steals per evening. He scored in double figures in 13 games and had six double-doubles.
De'Torrion Ware joins Miller in the backcourt and will look to form one of the best duos in the league. Ware is excellent beyond the arc and is one of the MEAC's best, draining 47% of his 3s.
Head coach Kevin Broadus hit the transfer portal to bolster the rest of the team and will be looking for immediate help in the frontcourt.
The Bears will be a competitive team in the MEAC this season, but they lack the frontcourt to win the regular-season conference title.
---

Howard Bison (+1000)
| | |
| --- | --- |
| Overall Record 2021-22 | 16-13 |
| League Record 2021-22 | 9-5 |
| ATS 2021-22 | 11-14-1 (44%) |
| Over/Under 2021-22 | 12-14 (46.2%) |
| 2022-23 Conf. Media Poll | 3rd |
| 2022-23 KenPom Rank | 239 |
Howard has two of the best players in the conference in Elijah Hawkins and Steve Settle III.
Hawkins earned All-MEAC Preseason First Team honors, while Settle was named to the league's Second Team.
Hawkins comes off of a strong first year in which he won MEAC Rookie of the Year honors. In just his first year, Hawkins ranked 16th in the nation in assists (5.6) per game and 21st in Division I in steals (2.2) per game.
Settle, a DMV native, started all 29 games last season and scored in double figures in 21 of those starts. He's one of the best in the league at drawing fouls and makes over 80% of his free throws.
Head coach Kenneth Blakeney worked the portal hard this offseason, adding productive talent from Penn State and Cornell.
Look for the Bison to be one of the top three teams in the league this year and they offer tremendous value relative to their returning talent at +1000.
---
Not This Go Around

Maryland-Eastern Shore Hawks (+2000)
| | |
| --- | --- |
| Overall Record 2021-22 | 11-16 |
| League Record 2021-22 | 6-8 |
| ATS 2021-22 | 13-10-1 (56.5%) |
| Over/Under 2021-22 | 8-16-0 (33.3%) |
| 2022-23 Conf. Media Poll | 6th |
| 2022-23 KenPom Rank | 298 |
Maryland-Eastern Shore (UMES) continues to implement a program overhaul under fourth-year coach Jason Crafton.
The Shore Hawks have made some strides under Crafton, but they are still looking for their first winning season since 2015.
UMES is returning a pair of starters — Da'Shawn Phillip and Nathaniel Pollard Jr. — who were named to the All-MEAC Preseason Second and Third Teams, respectively.
A push for a winning conference record may be in the cards for UMES this season, but it isn't ready to challenge for the MEAC title at this point in the rebuild.
---

South Carolina State Bulldogs (+3000)
| | |
| --- | --- |
| Overall Record 2021-22 | 15-16 |
| League Record 2021-22 | 7-7 |
| ATS 2021-22 | 15-11-2 (57.7%) |
| Over/Under 2021-22 | 11-17-0 (39.3%0 |
| 2022-23 Conf. Media Poll | T-7th |
| 2022-23 KenPom Rank | 347 |
Erik Martin has taken over head-coaching duties at South Carolina State after former head coach Tony Madlock left for Alabama State after just one season.
Martin, a former West Virginia assistant, was instrumental to the Mountaineers' success over the previous 15 years under Bob Huggins.
Martin wasn't hired until this past July, so he will be on a very condensed time frame heading into this season, and is still working on assembling a roster.
This year will be a regrouping season for Martin and the Bulldogs.
---
Delaware State Hornets (+4000)
| | |
| --- | --- |
| Overall Record 2021-22 | 2-26 |
| League Record 2021-22 | 0-14 |
| ATS 2021-22 | 14-11 (56%) |
| Over/Under 2021-22 | 11-13-1 (45.8%) |
| 2022-23 Conf. Media Poll | T-7th |
| 2022-23 KenPom Rank | 362 |
On an absolute basis, things can only go up for the Hornets this year. They are the most hated preseason team in the league by Vegas at +4000, but there is a silver lining: last year, the Hornets covered the spread 56% of the time.
Delaware State is predicted to be one of the worst teams in the nation by KenPom and should maintain its stranglehold on the last place spot in the league.
Keep an eye on Delaware State this season, a squad that likely won't be chalk all season, as Vegas will likely continue to give it too many points.
---
MEAC Futures & Picks
Let's rejoice that we have bettable low/mid-major conference futures. Most books don't bother to hang odds on the less trafficked conferences, but Caesars has a full slate for the conference.
Let's get down to business and find some value in the MEAC for a March ticket.
I see no value on the bottom three teams with the longest odds. I am licking my chops at +2000 or longer, but these are all negative EV bets amongst the three teams that combined for just 13 conferences wins last season.
Moving up the board, I see the sweet spot of the conference being North Carolina Central and Howard at +700 and +1000, respectively.
Lastly, Norfolk State as clear favorites at -190. Simply put, there isn't a ton of value here straight up.
Do I think that Norfolk State ultimately will win the MEAC? Yes. This is the best-coached team in the conference with the most talent. Unfortunately, -190 is just nowhere near the return that I am looking for in exchange for tying up my capital until February.
That being said, this ticket will cash, barring a series of injuries to the Spartans' big three.
If you're comfortable with a -190 return over the course of a full college basketball season, then by all means place a futures bet on Norfolk State. But in that case, I would recommend going all-in with an allocation of at least five units of your bankroll.
My preferred course of action for betting MEAC futures is as follows:
5 units Norfolk State: -190
1 unit North Carolina Central: +700
1 unit Howard: +1000
All three teams have returning veteran leaders that make up a bulk of the preseason All-MEAC teams and well-established coaches that have excellent recruiting track records in the league.
A Norfolk State trifecta seems to be in order, but North Carolina Central and Howard offer impressive value at deep plus-money, and they are my two favorites to change the order of the conference.
How would you rate this article?
This site contains commercial content. We may be compensated for the links provided on this page. The content on this page is for informational purposes only. Action Network makes no representation or warranty as to the accuracy of the information given or the outcome of any game or event.