College Basketball Odds, Picks, Futures: 2022-23 Ohio Valley Conference Betting Preview
Credit:
Photo by David Allio/Icon Sportswire via Getty Images. Pictured: Preston Spradlin (Murray State)
As the clock struck midnight on July 1, 2022, the Ohio Valley Conference (OVC) unveiled a fresh look. The league added three new teams to the conference ranks while bidding adieu to three former members.
The OVC welcomed Little Rock, Lindenwood and USI (Southern Indiana) as official members of the conference.
The new additions replaced departing Murray State (Missouri Valley), Belmont (Missouri Valley) and Austin Peay (ASUN).
Previously, the OVC lost Eastern Kentucky and Jacksonville State to earlier rounds of realignment.
The loss of these three programs is especially devastating for the reputation of the conference, with the three fleeing former members accounting for 14 conference tournament championships since the turn of the century.
Murray State and Belmont had been the biggest draws in the conference in recent years, winning the conference tournament four of the last five seasons.
Additionally, Belmont and Murray State have had a stranglehold on the regular season in the OVC, with each program winning (or tying) the regular season title for the last five seasons.
With change comes terrific opportunity for the remaining and new members of the conference. The 10-member league will now be spearheaded by existing constituents that are hungry for their shot at an automatic bid now that the old guards have moved onto greener pastures.
This season will mark the 75th anniversary of the conference and although this offseason brought great turmoil, the recent additions of three programs brings the total number of schools in conference history to just 24.
Morehead State enters the 2022-2023 season as the clear-cut favorite after winning 20-plus games in the past two seasons.
Tennessee State and UT Martin will look to be competitive for the regular season championship, garnering favor from the media.
SIU Edwardsville and new-addition Little Rock are sleeper candidates that could shake things up in conference play.
---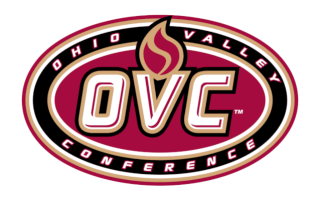 2022-23 Ohio Valley Regular Season Futures Odds
| | |
| --- | --- |
| Team | Odds (Via Caesars) |
| SIU Edwardsville | +200 |
| UT Martin | +275 |
| Morehead State | +450 |
| SE Missouri State | +800 |
| Little Rock | +900 |
| Tennessee State | +900 |
| Southern Indiana | +1000 |
| Eastern Illinois | +1500 |
| Lindenwood | +2200 |
| Tennessee Tech | +3000 |
---
---
The Contenders
The charge for the OVC regular season title and the vaunted automatic bid into the NCAA tournament will be led by what is left of the realignment old guard.
Morehead State Eagles
| | |
| --- | --- |
| Overall Record 2021-22 | 23-11 |
| League Record 2021-22 | 13-5 |
| ATS | 14-16-1 |
| Over/Under | 14-15-2 |
| 2023 KenPom Rank | 223 |
The Morehead State Eagles will look to fill the void left by OVC defectors for the 2022-2023 season.
Favored for the first time since the 2009-2010 season, the Eagles are situated to ascend to the top of the conference following the departures of both Murray State and Belmont.
Head coach Preston Spradlin will lead Morehead State for the seventh season. In his six previous seasons with the Eagles, Spradlin led the Eagles to the 2021 OVC Tournament Championship and to last year's tournament title game.
Morehead State will have to answer questions concerning its depth after losing four starters from last-year's OVC tournament runner-up team. The Eagles have the lowest-returning possession minutes in the conference.
They were active in the transfer portal and on the recruiting trail in the offseason, looking to bolster their experience. Transfer guard Mark Freeman (Illinois State) and forward/center Alex Gross, an NAIA All-American from Olivet Nazarene, will look to produce immediately.
---
Tennessee State Tigers
| | |
| --- | --- |
| Overall Record 2021-22 | 14-18 |
| League Record 2021-22 | 8-10 |
| ATS | 15-14-1 |
| Over/Under | 18-12 |
| 2023 KenPom Rank | 278 |
Tennessee State returns a strong cast for the 2022-2023 season, with four All-OVC preseason selections. Guards Jr. Clay, Marcus Fitzgerald Jr. and Dedric Boyd — along with forward Zion Griffin — look to lead the Tigers as preseason favorites.
Clay looks to capture his fifth All-OVC award this season after earning the award four times at Tennessee Tech before transferring in-state to Tennessee State.
Last year, Clay had a stat line of 12.9 points, 3.7 assists and 1.7 steals per game.
Fifth-year coach Brian "Penny" Collins enters the season with one of the most seasoned teams in the conference, featuring effective experience of 2.61 seasons.
The returning experience has contributed to Tennessee State being one of the best offenses in the conference, with a projected AdjO of 101.8 points per 100 possessions.
---
UT Martin Skyhawks
| | |
| --- | --- |
| Overall Record 2021-22 | 8-22 |
| League Record 2021-22 | 4-14 |
| ATS | 12-16-0 |
| Over/Under | 9-17-2 |
| 2023 KenPom Rank | 296 |
After winning just eight games all season and only four games in conference play, does UT Martin really have what it takes to be a contender this season?
The hopes are high for second-year head coach Ryan Ridder after finishing his inaugural season following a departure from Bethune-Cookman.
Last season, Ridder was joined by KJ Simon, who quickly made his presence felt by averaging 16.5 points, 4.5 rebounds, 1.5 assists and 1.4 blocks per game. Simon was the only player in the nation to average the aforementioned stat line.
Simon will be accompanied in the backcourt by transfer Parker Stewart, who is back at UT Martin after playing at Indiana for a season. Parker started 31 games for the Hoosiers last season and will look to be back to 2020-2021 form when he averaged 19.2 points per game with the Skyhawks.
UT Martin has strong upside in the second year of Ridder's campaign. The backcourt combination of Simon and Parker has the potential to be a force to be reckoned with in the OVC.
---
SIU Edwardsville Cougars
| | |
| --- | --- |
| Overall Record 2021-22 | 11-21 |
| League Record 2021-22 | 5-13 |
| ATS | 14-15-1 |
| Over/Under | 14-15-1 |
| 2023 KenPom Rank | 277 |
Head coach Brian Barone returns for his fourth season and will feature three returning starters. The Cougars will have one of the most experienced teams in the conference in terms of returning minutes.
This experienced SIUE squad will benefit from the return of standout sophomore guard Ray'Sean Taylor after he suffered an injury late in the season last year.
Taylor was one of just two freshman to average above 17 points per game. He's excellent from beyond the arc, draining 51 3-balls and shooting 43.7% from the field.
Sophomore forward DeeJuan Pruitt is the leading returning rebounder in the OVC after averaging 6.9 boards per game last season.
---
Teams With Upside & Potential
SE Missouri State Redhawks
| | |
| --- | --- |
| Overall Record 2021-22 | 14-18 |
| League Record 2021-22 | 8-9 |
| ATS | 15-14-1 |
| Over/Under | 15-13-2 |
| 2023 KenPom Rank | 308 |
Head coach Brad Korn will enter his third season with Southeast Missouri after finishing fourth in the regular season standings last year. Korn led the Redhawks to their highest seed in the OVC tournament since the 2000 season.
The Redhawks return Preseason All-OVC guard Phillip Russell, but do need other talent to emerge after losing 63% of last season's scoring production.
Fifth-year guard Chris Harris will look to fill the scoring void. Harris, primarily a sixth man, averaged 9.4 points and 2.9 rebounds per game in 29 outings last season.
---
Little Rock Trojans
| | |
| --- | --- |
| Overall Record 2021-22 | 9-19 |
| League Record 2021-22 | 3-11 |
| ATS | 8-16-1 |
| Over/Under | 11-14-0 |
| 2023 KenPom Rank | 310 |
Little Rock will look to reset after winning only three games in Sun Belt play last season. The Trojans had a difficult year that only saw one player participate in all 28 games.
Through the course of last season, consistency was hard to find, as Little Rock featured 17 different starting lineups due to a series of injuries.
Fifth-year head coach Darrell Walker should find more success this season, just two seasons removed from winning the Sun Belt regular season championship.
Shooters Jovan Stulic and Isaiah Palmero return for a new act in the OVC after averaging 7.8 points and 10.8 points per game, respectively. Big man DeAntoni Gordon will be back in the paint after playing in just eight games last season.
---

USI Screaming Eagles
| | |
| --- | --- |
| Overall Record 2021-22 | 18-8 (D-II) |
| League Record 2021-22 | 12-6 (D-II) |
| ATS | N/A |
| Over/Under | N/A |
| 2023 KenPom Rank | 256 |
The Southern Indiana Screaming Eagles, also known as the Screagles, hail from Evansville, IN and will be making their inaugural debut in Division-I basketball after coming up from the Division-II ranks.
The Screaming Eagles are led by third-year coach Stan Gouard, a Bruce Pearl disciple.
USI returns an experienced squad, which should reduce the impact of what will be a significantly harder schedule relative to last year's Division-II competition.
In an exhibition last year, USI showed it's competent, remaining competitive on the road against Auburn, losing 68-54.
It's hard not to have a soft spot for a squad with a nickname as cool as the Screagles that is making a jump into the college basketball big show.
---
Bottom of the Pack
Eastern Illinois Panthers
| | |
| --- | --- |
| Overall Record 2021-22 | 5-26 |
| League Record 2021-22 | 3-15 |
| ATS | 11-18-0 |
| Over/Under | 8-12-0 |
| 2023 KenPom Rank | 354 |
Year one was difficult for Eastern Illinois head coach Marty Simmons in a campaign in which the Panthers won only three conference games. Their other two victories came against Rockford University and North Park University.
Simmons and Panthers were beset with injuries last season, forcing the team to use 16 different starting lineup combinations.
The Panthers will look for consistency this season after last year's injury issues, and welcome 6-foot-10 freshman center Kyle Thomas.
---

Lindenwood Lions
| | |
| --- | --- |
| Overall Record 2021-22 | 12-17 (D-II) |
| League Record 2021-22 | 8-12 (D-II) |
| ATS | N/A |
| Over/Under | N/A |
| 2023 KenPom Rank | 348 |
Lindenwood, also a brand-new Division-I participant, will look to adjust to the D-I ranks behind fourth-year coach Kyle Gerdeman. The OVC competition will be familiar to Gerdeman who served as assistant coach for Southeast Missouri from 2009-2012.
Returning starters and senior guards Kevin Caldwell Jr. and Brandon Trimble will lead the Lions' backcourt after averaging 14.0 points and 8.4 points per game, respectively.
Look for Lindenwood to rely on the deep ball in its transition season, with both Caldwell and Trimble showcasing an ability to drain 3s.
---
Tennessee Tech Golden Eagles
| | |
| --- | --- |
| Overall Record 2021-22 | 11-21 |
| League Record 2021-22 | 7-10 |
| ATS | 16-13-1 |
| Over/Under | 18-12-0 |
| 2023 KenPom Rank | 340 |
Fourth-year head coach John Pelphrey will look to improve on last season's seven-win campaign in conference play. The Golden Eagles will look for new leaders to emerge, with the team returning the lowest-possession minutes in the conference.
Junior forward Daniel Ramsey, an Xavier transfer, will look to be an immediate contributor in his second season with the Golden Eagles. Last season, Ramsey averaged 7.5 points and 3.5 rebounds per game.
Lafayette transfer Ty Perry will bring scoring experience after averaging 11.9 points per game and making 60 3-pointers.
---
Ohio Valley Futures & Picks
With the OVC being redefined in the offseason, there are a number of really appealing futures bets that have appeared for the regular-season championship.
What really has piqued my interest is the plus-money offerings of the other programs (beyond UT Martin) that I project to contend for the regular season:
SIUE: +200
Morehead State: +450
Tennessee State: +900
I don't think that you can go wrong with a unit on any of these programs, but I see huge value on Tennessee State at deep plus money.
The Tigers are returning a roster with four preseason All-OVC selections and are in an excellent spot to reestablish order in the league. I would bet Tennessee State to win the OVC at +700 or better.
How would you rate this article?
This site contains commercial content. We may be compensated for the links provided on this page. The content on this page is for informational purposes only. Action Network makes no representation or warranty as to the accuracy of the information given or the outcome of any game or event.