Mountain West Basketball Tournament Preview, Bracket & Odds: How to Bet This Wide-Open Event
Credit:
Photo by AAron Ontiveroz/MediaNews Group/The Denver Post via Getty Images
The Mountain West Conference has as much star power, parity and quality up and down the league as any conference in all of college basketball this season.
The league's title race came down to the final week before Boise State clinched the outright regular season crown. However, the conference tournament is arguably the most wide open in the entire country.
There's the three favorites — Boise State, Colorado State and San Diego State — that have clinched at-large tournament spots and are the top three seeds in this field.
There's Wyoming, which should have locked up an at-large, but struggled down the stretch and now has a difficult quarterfinal matchup with UNLV. A loss to UNLV could put Jeff Linder and the Cowboys on the bubble.
Then there's the four legitimate auto-bid or bust candidates — UNLV, Utah State, Nevada and Fresno State. All four have a serious chance to win the league by going on a run in Las Vegas.
Even the league's 9 and 10 seeds — New Mexico and Air Force — are difficult to beat and throw different paces and zones, respectively, to try to throw off opponents.
Here's a look at the bracket, schedule and the odds to cut down the nets in Las Vegas.
---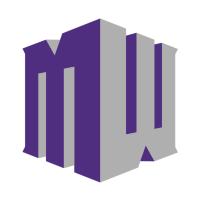 Mountain West Tournament Bracket & Schedule
---
2022 Mountain West Tournament Odds
---
The Format
All 11 teams from the league qualified for the tournament and the top five seeds all receive byes to the quarterfinals.
The tournament takes place on UNLV's home court in Las Vegas, so the Rebels get some built in home court advantage from March 9-12.
The event begins on Wednesday with three first-round games. Those six teams will try to win four games in four days to make the NCAA Tournament, as none of them have a chance at an at-large bid.
The first round of the tournament can be found on the Mountain West Network, while the quarterfinals on Thursday and semifinals on Friday will be on CBS Sports Network.
The tournament concludes on Saturday at 6 p.m. ET on CBS.
---
Opening Round Games
New Mexico vs. Nevada
---
Most of the Mountain West teams love to play in the half-court, and play at a very slow tempo. The entire league is outside the top 200 in adjusted tempo, per KenPom, except for Nevada (45th) and New Mexico (22nd), who will face off in the first game of the tournament in the 8-9 seed matchup.
These two teams only met once in the regular season — way back on New Year's Day in a game that Nevada overcame an early deficit to win by nine at home.
Both teams have underperformed expectations this season, as some expected Nevada to have a legitimate chance to win the conference title. When the season tipped off in November, the Wolf Pack were the second betting favorites to win the league behind San Diego State.
Injuries have played a large role in their disappointment, as dynamic guard Grant Sherfield missed three league games in the middle of the year (all losses) and was hurt for a few others. Fellow guard Desmond Cambridge Jr. also battled a brief injury, and 7-foot big man Warren Washington was out for nine games this season.
The Wolf Pack underperformed prior to the injuries this season, but they now have a chance for a reset in a fun matchup with New Mexico.
The Lobos have two dynamic scorers offensively — guards Jaelen House and Jamal Mashburn Jr. Those two love to run the floor and take a combined 58% of the shots for the Lobos.
Nevada's defense is at its best when it can turn over opponents and get out in transition. It erased an 18-point deficit with its press against San Diego State on Saturday, and nearly pulled off the upset.
The Wolf Pack won't be able to turn over UNM's guards too much, but Nevada has a huge matchup edge on the interior thanks to Washington being back.
Washington stuffed the stat sheet in the first meeting with 12 points, 11 rebounds, four blocks, three steals and three assists. The Lobos rank 284th in defense finishing at the rim allowed, per ShotQuality. New Mexico also cannot rebound and ranks 312th in 2-point field goal defense.
Watching the guards battle it out will make for an entertaining game, but Nevada is trending in the right direction and will have way too much on the interior for New Mexico.
Pick: Nevada -3 or better
---
Air Force vs. Utah State
---
With all of the action on Wednesday, Air Force and Utah State is pretty low on the must-see games of the day. But don't discount the Falcons' ability to make this a competitive game.
The Falcons finished the regular season with just four league wins, but they were competitive in a lot of games. Wyoming needed a buzzer beater to beat them, then only won by eight in the second meeting.
Air Force was within single digits in games with Colorado State, Boise State and Nevada, as well.
The Falcons have one of the slowest-paced offenses in the entire country, and when they're able to avoid turnovers, they've shown some signs of competence this season.
Air Force has major size issues and doesn't rebound well at all, but Utah State is pretty mediocre at grabbing offensive rebounds and doesn't really apply a lot of ball pressure to turn over opponents in the half-court.
These two teams split their two meetings this season, with Air Force winning 49-47 at home, and then Utah State crushing it by 27 in the rematch in Logan.
The Falcons run a morphing zone defense and throw a lot of different looks at opposing offenses to take them out of rhythm. They also defend the perimeter pretty well, a major key against Ryan Odom's spaced-out offense that loves to shoot from the perimeter.
While Utah State could run away with this, there's not going to be many possessions for the Aggies to get margin. If it's a comfortable lead late, you could see Utah State step off the gas, knowing it will play the next day.
When the Aggies struggle on offense, it's usually because they turn it over and miss 3s. The Falcons can cause some turnovers and missed 3s to hang around as a big underdog.
Pick: Utah State +13 or better
---
San Jose State vs. Fresno State
---
There's not much to like about San Jose State, which has been the league's worst team all season long and is trending in the wrong direction. Injuries derailed the Spartans' season even further, as Trey Smith will not be returning for the MWC Tournament.
They are one of the worst defenses in the country, don't guard the post well at all and now have future first-round pick Orlando Robinson and Fresno State as their first round opponent.
There's an argument to be made that the Spartans might be a tad overvalued for similar reasons to Air Force: Fresno has no motivation to run up the score with more games looming, and the Bulldogs play at a very slow pace.
But unlike Air Force — which has been competitive at times in this league — SJSU has not.
Fresno State won both meetings in this series by 20 and 30 points, and neither game was competitive at any point. The Spartans failed to get to 60 points in either meeting.
Pick: Pass
---
Potential Spots to Watch
If Nevada gets past New Mexico on Wednesday — which I am expecting it to — I'll look to play on the Wolf Pack again on Thursday against Boise State.
Assuming Nevada doesn't need overtime and stays healthy, I like its matchup against an overrated Broncos team quite a bit. These two teams just played in Boise last Tuesday, and the Broncos were an 11-point home favorite playing to clinch the conference title.
The Wolf Pack were competitive the entire game, were within one in the final minutes and eventually lost the game by six after some fouls. The ShotQuality report had them within five points, and it was one of  Sherfield's worst games of the season. He had just 10 points and six turnovers.
I'm guessing we'll get Nevada +6 or +7 in this meeting — if it happens — and I'd back the Wolf Pack again. Boise State is the league champions because of its elite close game record — despite awful free throw shooting — but asking it to cover a big spread here is a tough ask.
Nevada is undervalued in the season long metrics because of injuries and can turn over Boise State in the game and force tempo on it.
---
Once Utah State likely beats Air Force in the first round, it's going to be very tempting to back the Aggies as a short underdog against Colorado State.
Like Nevada and Boise State, these two teams played recently. The Rams won that game in Logan, 66-55, but ShotQuality said that the Aggies should have scored way more points based on the quality of shots.
Utah State made just 6-of-18 from the free throw line and shot 28% from beyond the arc in the defeat.
The two teams played a really tight game earlier this year in Fort Collins that was decided in the final minute. If you can get Utah State +2.5 or more, I'd look to play the Aggies.
Colorado State is excellent offensively, doesn't turn it over and makes free throw, but it's also benefitted from a lot of close games swinging its way late.
---

San Diego State vs. Fresno State?
If San Diego State plays Fresno State in the second round, I'm not sure they can make that total low enough. Tournament settings tend to produce more games in the half-court, and both of these teams are excellent defensively and play at a snail's pace.
Fresno State scored 44 points in the first meeting (105 points combined) and the game only had 55 total possessions. It's hard to go much lower than that in a 40-minute game.
The second meeting went to overtime tied at 54 points and only had 62 total possessions — if you average the 50-minute double overtime game into a 40-minute sample.
There won't be offensive rebounds, neither team shoots consistently from deep and both teams guard the rim really well. I'm guessing we'll see a 115 or so, and it still might not be low enough.
---
Who Will Win the Mountain West Tournament?
I'm not confident at all with my prediction of who's going to win this conference tournament. It is the most wide-open field of any of the 32 leagues in Division I basketball.
The four betting favorites — Boise State, Colorado State, San Diego State and Wyoming — are all good teams, but all four have flaws, and all four are already in the NCAA Tournament — most likely.
The next four contenders are all either trending up — like UNLV or Nevada — or are capable of slowing down games and being physical — like Fresno State. Then there's Utah State, which could get hot from deep.
I believe the two best teams in the league reside in the bottom half of the bracket — San Diego State and Colorado State. They might not be the top seed, but the Rams took down Boise State twice, and while SDSU lost both meetings to the Broncos, both were decided on the final possession.
The Rams have the league's most elite offense, and the Aztecs' have steadily trended up on offense while maintaining the nation's best defense.
Because of the parity in the league, I'm going to the other side of the bracket to find value to try to avoid the two best teams. There's no value backing SDSU or CSU, as both will be marginal favorites in their first games, and it will be a tossup if they play each other.
A moneyline rollover would pay considerably better than a future on either — given the current odds.
Any hopes of a dark horse run comes from the top half of the bracket, and I've got my eyes on two teams.
The steam on UNLV's price has gotten to the point now where there is no value on betting the Runnin' Rebels to win this league on their home court. A few weeks ago, they were +2000 to win the league, which was great value at the time.
Now at +750, it's hard to make a case for them to show value. I do think they match up decently well with Wyoming, and just beat them at home last week. The Cowboys' perceived edge over UNLV on the interior and in the post was stuffed last week, but I still have doubts that UNLV will even get past Wyoming.
The ShotQuality from that game was 71-64 in favor of Wyoming. I'd back the Cowboys on a neutral court, but will likely pass on this game — given it's a de-facto home game for UNLV.
Wyoming at +600 is a bit intriguing because the Cowboys did beat Boise State at home and lost close in Boise, but again, I don't like it playing a true road game just days after an OT thriller with Fresno.
It'll be the fifth game in 12 days for the Cowboys and asking them to play eight in 16 feels like too much fatigue.
That leaves two teams and one is the favorite in Boise, which I am looking to fade. I'm betting Nevada at +6500 for a few reasons. The Wolf Pack have played considerably better when fully healthy this year, and I like their path.
If the Wolf Pack get by Boise State and make the semis, there's plenty of room to hedge at that point, where they'd only be small underdogs against Wyoming or UNLV.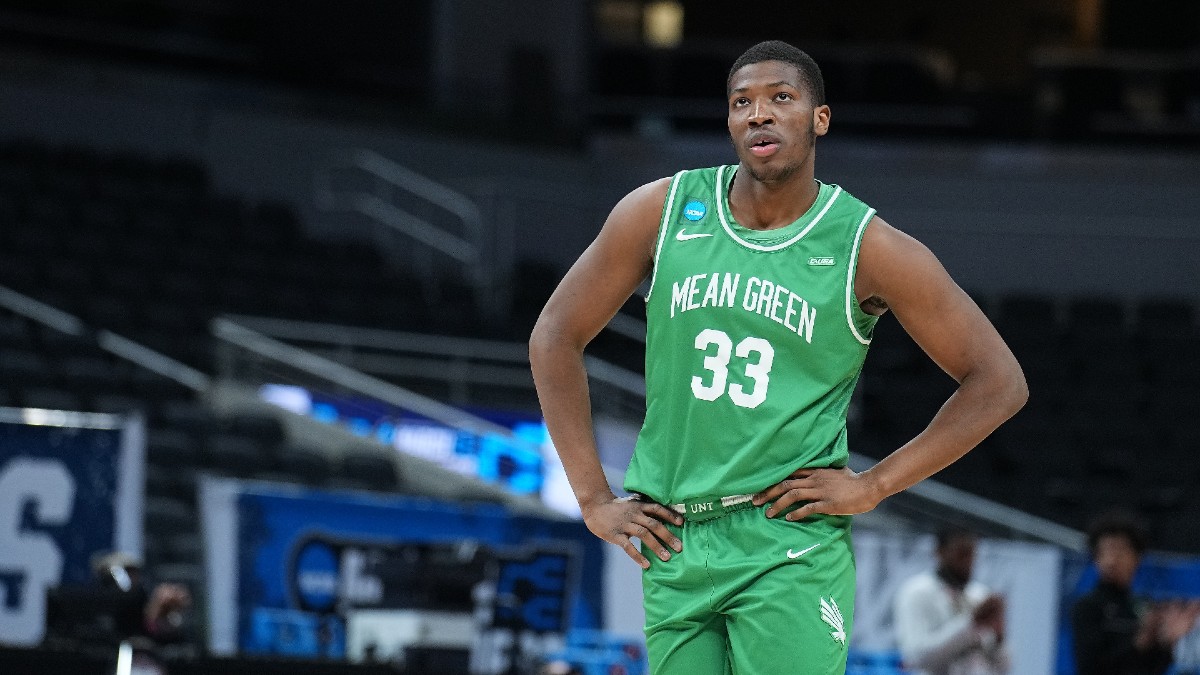 Conference USA Tournament Preview & Bracket
---
Betting Recap
Future:Nevada +6500 to win the Mountain West
Favorite ML rollover candidates: San Diego State | UNLV
First-round matchups: Nevada -3 or better vs. New Mexico | Air Force +14 or better vs. Utah State
Other spots: Fresno State/SDSU under | Utah State as an underdog vs. Colorado State | Nevada catching multiple possessions vs. Boise State
How would you rate this article?
This site contains commercial content. We may be compensated for the links provided on this page. The content on this page is for informational purposes only. Action Network makes no representation or warranty as to the accuracy of the information given or the outcome of any game or event.