Mountain West Conference Basketball Odds, Futures Picks & Analysis: How to Bet Boise State, Wyoming, Colorado State and San Diego State
Credit:
Joe Buglewicz/Getty Images.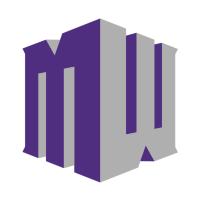 At the beginning of the season, many considered the Mountain West to be one of the most competitive leagues in the entire country with a number of competitive tournament teams and potential champions.
San Diego State has taken an expected step back at the top of the conference after dominating it the last few seasons. Boise State, Wyoming and Colorado State have all taken significant steps forward to close that gap. Those four programs are now the clear betting favorites to win this conference come March.
The league has five teams currently ranked in the top 60 of the NET, which is more teams than the ACC, the same number as the Pac-12 and only one fewer than the Big East. The Mountain West looks like a four-bid league, but a lot can change between now and tournament time.
In the previous edition of this column published on Jan. 13, I recommended buying low on Boise State and Wyoming, who just played a thriller in Boise on Tuesday night. The Broncos won that game by 3 points, handing the Cowboys their first loss in league play.
Mountain West Conference Standings
Standings as of Thursday, Jan. 27.
Here's one reason to buy and one reason to sell each of the league's top four contenders, starting with the current betting favorite to win the conference title: Boise State.
---
---
Boise State (+125)
The time has passed to buy on the Broncos as potential conference favorites, since Boise State won at San Diego State and beat Wyoming at home in its last two games.
Those wins vaulted the Broncos to the top of the Mountain West standings. The win at San Diego State deserves praise, because teams rarely win at Viejas Arena — but that game was hardly an inspiring performance from Boise State.
The Broncos scored just 42 points. Granted, Boise wasn't in a great spot, playing its fifth game in 10 days. However, the Broncos also caught the Aztecs coming off the program's COVID-19 pause.
San Diego State only shot five free throws — somehow — and made 4-of-19 from 3. Boise survived 16 turnovers on offense and lost the expected points battle by a margin of 49-45, per ShotQuality, so the Broncos were fortunate that SDSU couldn't make anything that night.
Reasons to Buy the Broncos
The Broncos' length and defensive ability makes them as difficult to score on as any team in the entire country. Boise State ranks eighth in KenPom adjusted defense (AdjD), and Bart Torvik has Boise State ranked sixth.
The defense ranks top-25 in both halfcourt and transition ShotQuality allowed. On top of that, Boise State is elite on the defensive glass, too. It's going to be very hard to score against the Broncos unless their opponent can shoot from the perimeter consistently.
Reasons to Sell Right Now
We're probably at the peak of the market on the Broncos this entire season, given the team's offensive limitations and schedule.
Boise is undefeated in conference play, but it has won all three of its toss-up games in the league. Furthermore, ShotQuality suggests that the Broncos were rather fortunate to win all of them.
The Broncos are 6-2 in close games, caught their toughest game in a bad spot off SDSU's COVID-19 pause and have three road trips to Fresno State, Wyoming and Colorado State left on the schedule.
Verdict on Boise State
We'll learn a lot about Boise in the next two games, where the Broncos are likely to be short underdogs at Fresno State and Wyoming.
Their chances to win the league may come down to whether its previously canceled home game against Colorado State is rescheduled. I'll be looking to play an overvalued and somewhat fortunate Boise in the coming games.
---
Colorado State (+220)
The Rams still have only one loss on the entire schedule — a 30-point drubbing at San Diego State that came after a 24-day COVID-19 pause.
Colorado State has one last easy home game against UNLV before the schedule toughens up considerably in the coming weeks, but it's hard not to be impressed by the resumé thus far.
Just to summarize? Colorado State:

-Overall? 16-1
-MW Conference? 6-1
-COVID Pause? 24 days (Dec. 12th to Jan. 4th)
-Only loss? Last minute rescheduled game from Mar 1st to Jan 8th at SD State after Boise State game was postponed
-Beat Nevada tonight w/o Thistlewood & Tonje pic.twitter.com/kya9BASc56

— Mike Randle (@RandleRant) January 26, 2022
Reasons to Buy the Rams Longterm
The Rams' shooting has dazzled, their depth is probably the best in the league and the offense is elite by almost every single metric you examine. They can beat anyone on any night in any gym and are going to be a very dangerous NCAA Tournament underdog in March.
The offense is top-25 in ShotQuality in the halfcourt, top-10 in transition, top-10 in spacing, top-20 at the rim and second in using ball screens to generate good looks.
David Roddy is the team's primary scorer, but Colorado State has a lot more than just Roddy offensively. Furthermore, Isaiah Stevens is a nationally underrated point guard.
Reasons to Sell Right Now
Colorado State has caught a hell of a break with the schedule thus far.
The Rams are 6-1 in conference play, but their most impressive conference win is a 5-point home victory against Utah State. Otherwise, they've beaten Air Force (twice), San Jose State, New Mexico and Nevada.
Colorado State ranks last in conference strength of schedule, which must be taken into consideration when analyzing the team's statistical resume.
Road trips to Wyoming and Utah State, along with home games against Wyoming, Fresno State, San Diego State and Boise State make up six of the Rams remaining nine games in the league.
There are no more cupcake wins coming. If the Boise State road trip is rescheduled, it could quickly become a gauntlet for Colorado State to run if it wants to win this conference.
Verdict on Colorado State
I've been a huge believer in head coach Niko Medved and this program for the last two seasons, and I've seen nothing to dissuade my belief in this team's potential.
The defense has its issues and the schedule will get harder, but the Rams remain my pick to win this league from the preseason.

Wyoming (+400)
The Cowboys were somehow +1800 to win this league two weeks ago despite not having played a conference game. Now at 4-1 in the league, Jeff Linder's club has looming home games against the two teams in front of them.
Wyoming should take care of Air Force on Friday night. If the Cowboys can follow up with home wins against Colorado State and Boise State, they would become the favorites to win the Mountain West regular season title.
Reasons to Buy the Cowboys Longterm
The Cowboys are finally making shots. The offense's positive shooting regression was expected in a big way, and it has come for the Cowboys.
Wyoming is first in effective field goal percentage (eFG%) and first in 3-point percentage (42.1%) in the Mountain West. Furthermore, Graham Ike continues to play as one of the best players in the entire conference.
The Cowboys are still below their 2020-21 shooting numbers with most of the same shooters back. So, there could be even more room to shoot their way to some home upsets and be within a game of the league title entering the month of March.
Reasons to Sell Longterm
The good numbers on them to win the league have passed. Nonetheless, if Wyoming loses to Colorado State and beats Boise State, that could open the door to buy the Cowboys at a better price.
If you didn't get in at +1200 or +1800 before they played a conference game, you could get a +800 if they split those games — and if you bank on Colorado State dropping some games as its schedule gets more difficult in the back half.
But if the Broncos win in Wyoming, Boise State would have a two-game lead and a tiebreaker, making it very difficult to envision how the Cowboys could pass them.
One red flag: Opponents have shot really poorly from the perimeter against Wyoming, and a team like Colorado State could exploit that.
Verdict on Wyoming
There are three frontrunners for this league in the top tier, and I think Wyoming is the second-best team among them behind Colorado State. But, Boise State has the win head-to-head and the one-game lead.
I'll be backing the Cowboys against the Broncos at home next week assuming the number is priced within two points of either side.
---

San Diego State (+700)
I was in wait-and-see mode on the Aztecs after they won against Colorado State by 30 at home, because I doubted this offense.
San Diego State vastly outperformed expected metrics in that game — and since then, the team has come crashing back down to earth in losses to Boise State and Utah State. (a win against UNLV in between)
The defense is elite and dominant on the inside, but the offense stinks and is too reliant on isolation and second-chance looks.
Reasons to Buy the Aztecs
The Aztecs buy is based solely around the idea that Brian Dutcher is an excellent coach and that he'll figure out how to get more production out of this offense.
It's also a buy based on the Aztecs' very tough league schedule thus far (third-toughest) — with the hopeful expectation that the team can grab some easy wins against the worst teams in the league.
Reasons to Sell
Not enough besides Matt Bradley.
What's the upside with this team? The Aztecs look like a mid-major tournament team that maybe wins a game as a 10- or 11-seed … but it isn't going to score enough to win consistently thereafter.
Bradley's play has improved in recent games, and he's been the KenPom MVP in four of five games. But, when he has an off night — and he will at some point — how do the Aztecs score?
Verdict on San Diego State
No interest on SDSU at +700. There will certainly be some good spots to buy the Aztecs at home where teams struggle in Viejas Arena, but they're a prime fade candidate on the road during conference play.
Other Conference Notes:
New Mexico Lobos
New Mexico has started 0-7 in the league but ShotQuality and other shooting metrics suggest that the Lobos have been pretty unlucky to not have a win by now.
The team's lack of interior defense and size is a problem, but the Pit is still a tough place to play. New Mexico may get good bet-on spots against teams like Colorado State and Wyoming, who like to shoot and can't dominate inside.
---

Utah State Aggies
Utah State is a highly volatile team, but if opponents do not make shots against the Aggies, then they are primed to upset some teams down the stretch.
The Aggies will give up great looks from deep — and plenty of them — but the offense can score with anyone, and Ryan Odom is definitely a coach I'm looking to buy in on in the medium term.
How would you rate this article?
This site contains commercial content. We may be compensated for the links provided on this page. The content on this page is for informational purposes only. Action Network makes no representation or warranty as to the accuracy of the information given or the outcome of any game or event.