Wooden Award Betting Odds: Why Ayo Dosunmu, Sharife Cooper & Cade Cunningham Hold Value
Credit:
Michael Allio/Icon Sportswire via Getty Images. Pictured: Ayo Dosunmu.
Few things have changed since the last edition of this column.
Iowa's Luka Garza is still -2000 to win the Wooden Award at DraftKings despite the Hawkeyes losing four of their last five games. 
In those four losses, Garza failed to eclipse the 20-point mark three times, but he played fewer than 30 minutes in two of those games. Ultimately, Garza still puts up 25.5 points per game on 58.3% shooting to go along with 8.4 rebounds.
He still drops three more points per game than anyone else in college basketball. That's why his price is so steep. In fact, Garza opened the season at +250 odds at BetMGM before jumping to -1000, which is a commanding lead on the odds board but still cheaper than his price at DraftKings.
Iowa's shortcomings, however, have opened the door for some of college basketball's other stars in one way or another.
Illinois' Ayo Dosunmu, Auburn's Sharife Cooper and Oklahoma State's Cade Cunningham have each given their team a boost over the past few months and could hold value if Garza doesn't take home the Wooden Award.
---
All odds are as of Feb. 9 and via DraftKings.
---
Ayo Dosunmu, Illinois +900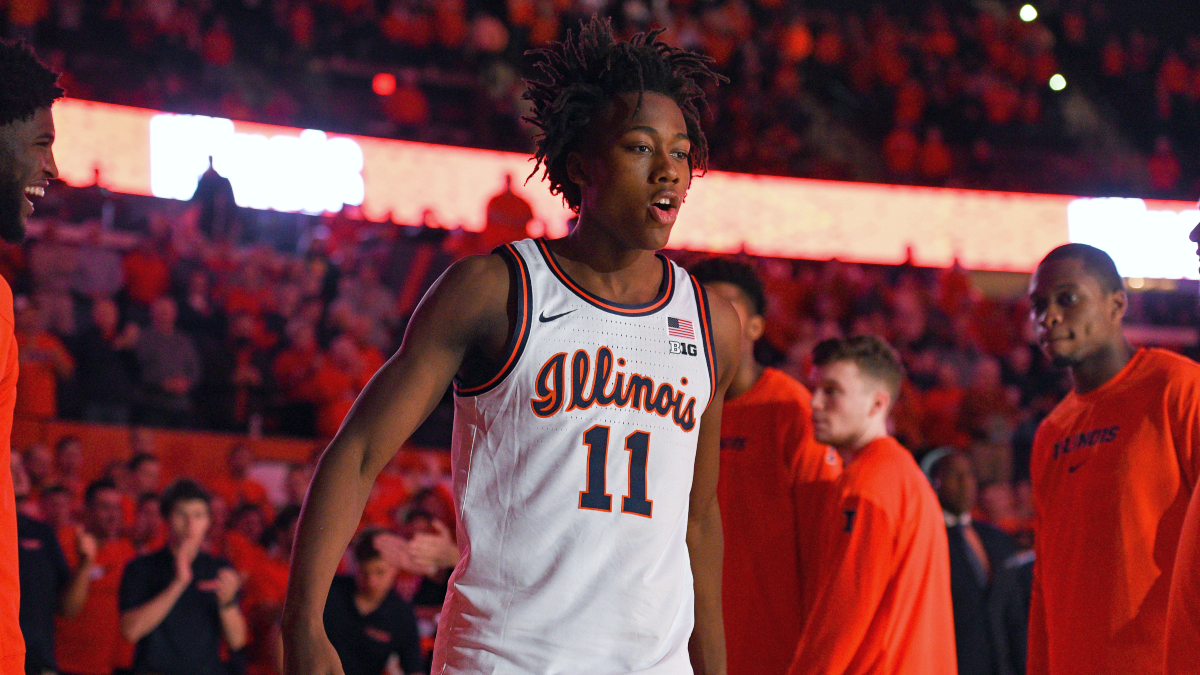 Dosunmu sits third on the board behind Garza and Baylor's Jared Butler, who moved from +350 to +500 over the past week. 
Dosunmu ranks second in the Big Ten with 21.2 points per game, but he does much more than score. In his most recent game, the Chicago native dropped 21 points, dished out 12 assists, and pulled down for rebounds to record the third triple-double in Illini program history.
It's even more impressive that it came in a 15-point win over a top-20 Wisconsin team. 
That game is a clear picture of what makes Dosunmu so dominant. Teams have to worry about so much more than his ability to score from anywhere on the floor. He's dangerous from a playmaking perspective and has the bounce to grab a needed rebound or throw down a big dunk. 
When looking at the performances he has strung together, it's hard to fathom how Dosunmu has fallen from his opening odds of +350 at BetMGM to his current standing at +1000.
Dosunmu has scored at least 20 points in four of his last six games and has recorded at least five rebounds or assists in five of them. 
It seems like Dosunmu only gets better when facing quality competition. Against ranked teams, he's had two double-doubles, a triple-double, and three 20-point outings.
Throw in a 36-point performance against Missouri, and it's clear he could make some noise when March rolls around.
Photo Credit: James Black/Icon Sportswire via Getty Images.
Sharife Cooper, Auburn +4000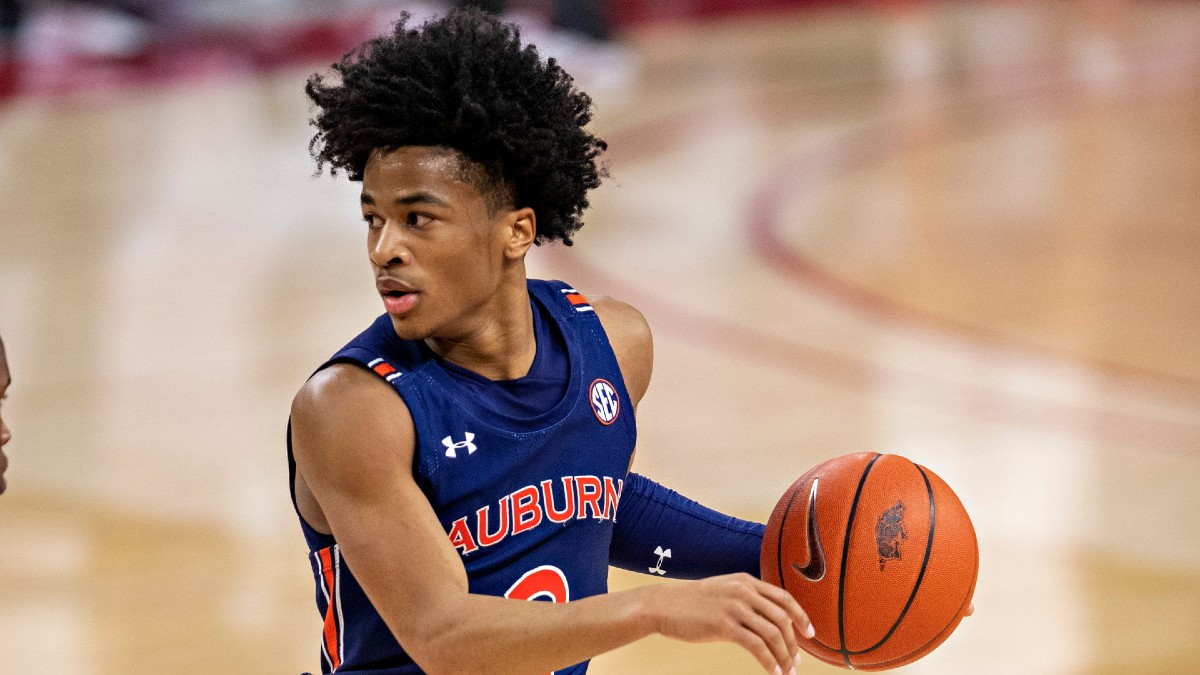 When Cooper was ruled eligible, he opened up a whole lot of possibilities for Auburn's offense. 
He kicked off his college career with a 26-point, nine-assist, four-rebound performance in a 94-90 loss to Alabama, and he hasn't stopped since. Cooper topped the 25-point mark in four of his first six games with the Tigers and recorded two double-doubles in the process.
He also gives Auburn's offense a boost by himself. Before Cooper was declared eligible by the NCAA, the Tigers averaged 74.4 points per game. Since he first took the floor, Auburn has put up 84.8 points per game.
While his 3-point shooting and carelessness with the ball could improve, his impact can't be overstated.
Auburn has lost three in a row, but it's not out of the question that the Tigers could make a run late in the season.
Since Cooper started playing, Auburn has taken down No. 12 Missouri — behind a 28-point outing from Cooper — toppled a talented Kentucky team, and hung with SEC-leading Alabama until the final possessions. 
Cooper is now a top-10 pick in ESPN's latest mock draft, according to USA Today. We should enjoy Cooper in the college game while we can — and maybe sprinkle a few bucks on him to win the Wooden Award.
Photo Credit: Wesley Hitt/Getty Images.
Cade Cunningham, Oklahoma State +5000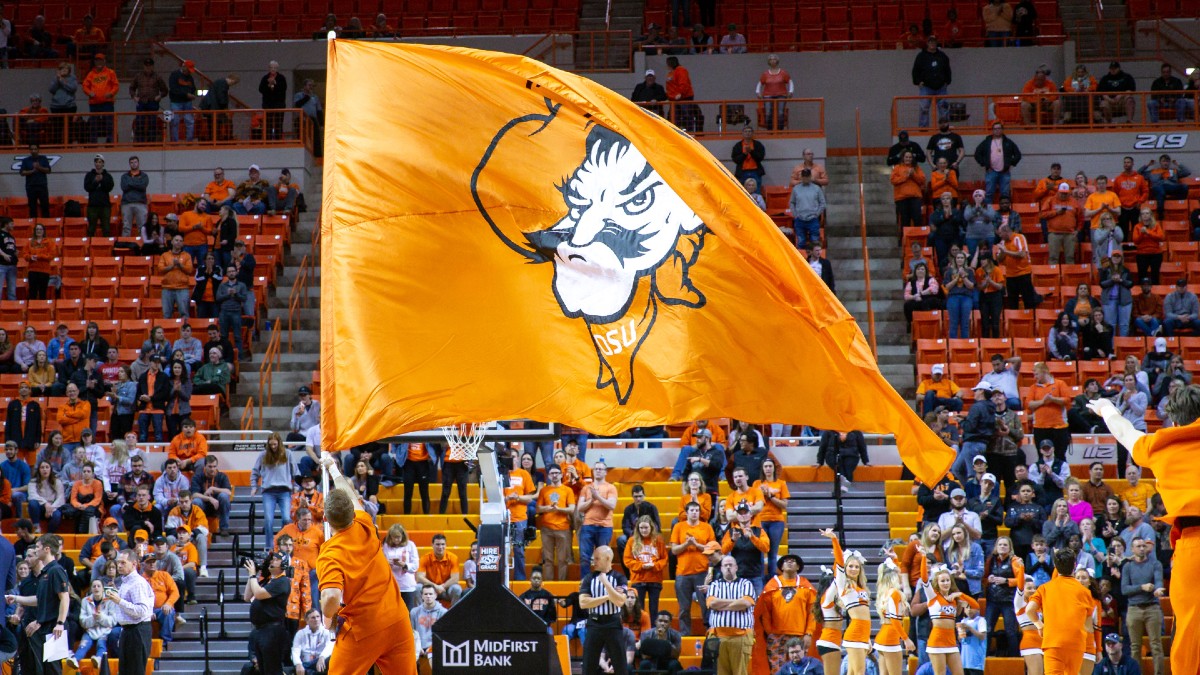 Like Cooper, Cunningham is expected to be a lottery pick in the upcoming NBA Draft. But unlike Cooper, he's widely projected to be the No. 1 pick. 
In the grand scheme of things, it's hard to fault someone for backing the most talented player in the country. 
That's especially true when the player is someone like Cunningham. Cunningham averages 18.6 points per game this season to go along with 6.3 rebounds and 3.4 assists, and he's clearly the leading man for the Cowboys.
He can also come alive at a moment's notice. When the Pokes faced TCU on Feb. 3, Cunningham had two measly points in the first half. Then, when "overrated" chants rained on him from the Horned Frog faithful, Cunningham exploded for 17 points in the final 20, including a huge triple in the final seconds.
It also wouldn't be shocking to see Oklahoma State make a run in the Big 12 Tournament before the Big Dance. 
Think about it: After Baylor, the Big 12 favorites include West Virginia, Texas, Texas Tech, and Kansas. Excluding the second-ranked Bears, the Cowboys have either beaten or lost by three points to all of those teams.
At this point, it would be foolish not to mention Cunningham as someone who could hold value if Garza and the Hawkeyes slip any further.
Photo Credit: William Purnell/Icon Sportswire via Getty Images.
How would you rate this article?