Wooden Award Betting Odds: Comparing Value In Luka Garza & Ayo Dosunmu
Credit:
Michael Hickey/Getty Images. Pictured: Ayo Dosunmu.
The Wooden Award race is heating up between two primary candidates: Iowa's Luka Garza and Illinois' Ayo Dosunmu.
Garza entered the season as the main favorite to take home the award, and as of Feb. 9, sat at -2000 on the odds board. Dosunmu, meanwhile, found himself at +900 coming off his first triple-double of the season.
A big part of Dosunmu's surge is the fact that he has helped the Fighting Illini to seven straight wins while posting truly impressive individual performances along the way.
Now, we're getting to the final stretch of the regular season. With both players competing in the best conference in the country, they have a chance to prove themselves as the No. 1 player against the best competition in America.
Let's take a look at where the value lies based on the betting market.
---
All odds are as of Feb. 22 and via DraftKings.
---
Luka Garza, Iowa -2000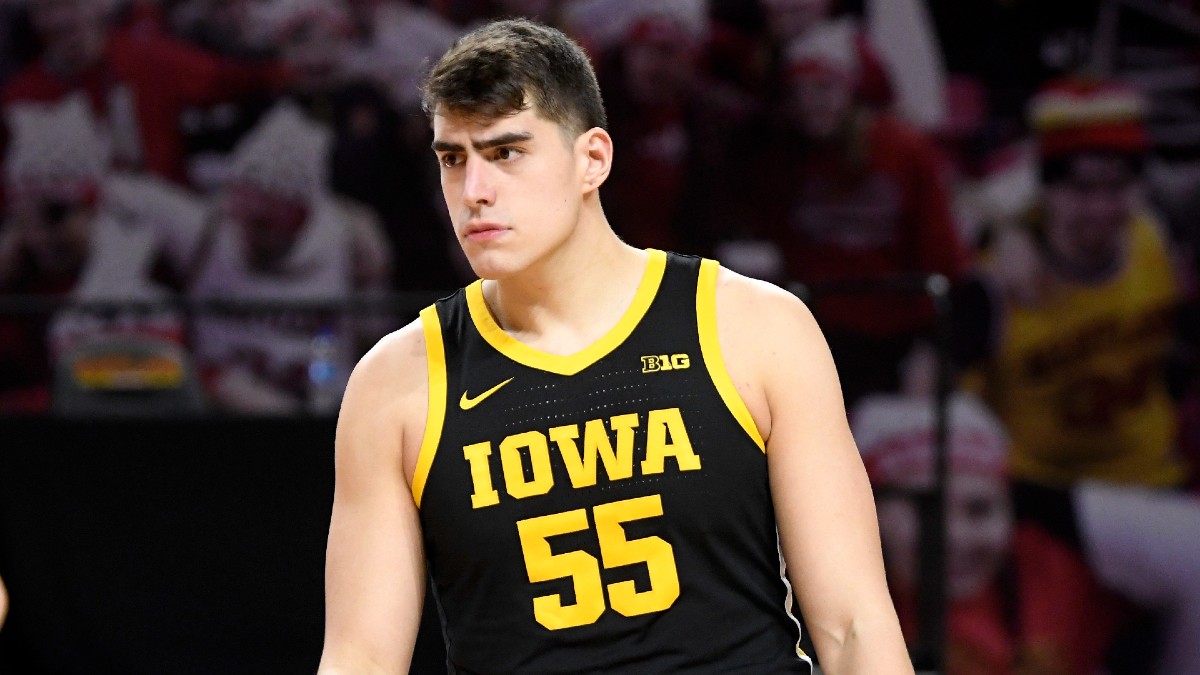 It's no question that Garza is the best scorer in college basketball.
The Iowa big man leads the nation with 24.7 points per game and became the all-time leading scorer in Hawkeye program history in his last game against Penn State, in which he put up 23 points to go along with 11 rebounds.
His impact in the scoring column has never been a concern, but there's now one question: Is Garza's scoring (and rebounding) ability enough to give him a leg up over Dosunmu, who is a certified stat-sheet stuffer?
In his last four games, Garza's put up two double-doubles, a 30-point outing and his lowest-scoring output of the season. After a midseason slump, Iowa has performed notably well over that span, going 3-1, including double-digit victories over ranked Rutgers and Wisconsin teams.
So, while Illinois has played itself into a top-five ranking, the Hawkeyes have started to bounce back, which bodes well for Garza's chances.
Despite the notion that the Wooden Award is an individual honor, team performance plays an important role.
In each of the past five years, the winner of the award has played on a team that finished in the top 10 in the final AP Poll.
That came into play last year.
Garza averaged more points, rebounds and blocks than Dayton's Obi Toppin last season, yet Toppin took home the Wooden Award after his Flyers finished the year ranked third in the nation after the NCAA Tournament was canceled.
And while the Hawkeye big was good last year, he's been even better for his senior season. The Washington D.C. native has poured in at least 20 points on 16 occasions this season. In addition to that crazy number, he's scored 30 points six times and 40 once.
Combine that with 10 double-doubles, and Garza's season looks even more absurd.
Considering Garza's consistency, I would still be surprised if he didn't bring the Wooden Award back to Iowa City. Unfortunately, the pure betting value on Garza essentially disintegrated after the season started.
And with Dosunmu's incredible form in recent weeks, anything is possible.
Photo Credit: G Fiume/Maryland Terrapins/Getty Images.
Ayo Dosunmu, Illinois +1500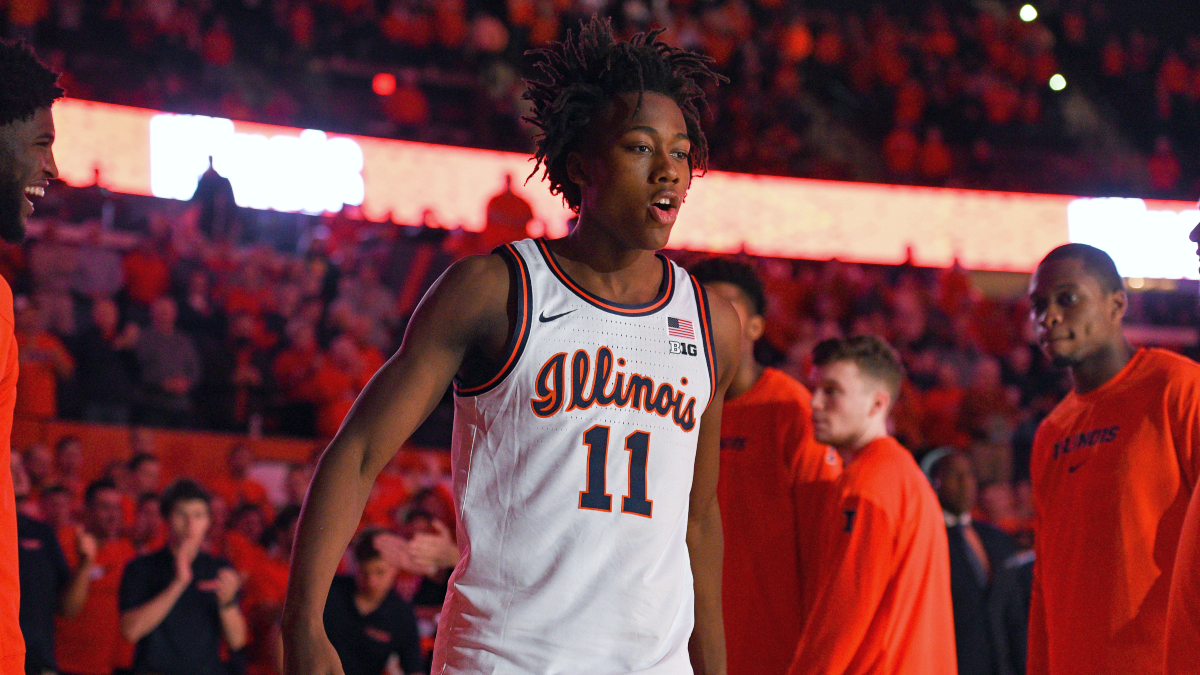 I hit on Dosunmu's chances to take home the Wooden Award last week, but his recent performances have propelled him into the national conversation.
For good reason.
Dosunmu posted his first triple-double of the season on Feb. 6 with a 21-point, 12-assist, 12-rebound performance.
That marked the third triple-double in Illini program history. Three games later, he recorded the fourth with 19 points, 10 boards and 10 dimes.
Dosunmu ranks second in the Big Ten with 21.2 points per game and second with 5.3 assists. 
With numbers close to Garza, Dosunmu has dropped at least 20 points 12 times on the season, and he's poured in 30 on four occasions.
But there's something special about triple-doubles at the college level. They're rare. And so is Dosunmu.
So, that doesn't explain why the Chicago native has fallen from +900 on DraftKings to +1500. In fact, Dosunmu sits with the second-best odds on FanDuel at +500.
That means his odds are three times longer on DraftKings, where he has the fifth-shortest odds.
Sure, Baylor's Jared Butler is still in the race, and Gonzaga's combo of Corey Kispert and Drew Timme will remain toward the top of the board. But does Dosunmu really have the fifth-best chance of taking home the Wooden Award?
No way.
There are two players who are clearly at the center of the race, and you can snag one of them at 15-1 odds. With Illinois' recent form, that's a no-brainer in my book.
Photo Credit: James Black/Icon Sportswire via Getty Images.
How would you rate this article?