CW9: Week 10 college football betting guide
The CW9 will take a weekly look at nine of the college football games that I'm interested in from an investment standpoint. I will focus on a number of factors, such as unit specific mismatches, scheduling opportunities and discovering value in the the market perception of teams. You can follow all of my plays for free on the SportsAction App through the App Store or Google Play.
---
Penn State at Michigan State +9.5
Date: Saturday, November 4th 12:00 pm ET
Notes: Let's get this party started off with an early kick bang. Michigan State runs into an excellent spot against Penn State. The Nittany Lions have had a brutal four weeks including Northwestern, Michigan and Ohio State, making this their fourth competitive conference game and third road trip in less than a month. Sparty outgained Northwestern in Week 9 but still suffered a triple overtime defeat with a deceiving score of 39-31. Penn State is top 25 in most advanced statistics, but Michigan State's defense ranks sixth in defensive S&P+, making this an uphill battle for the visitors. The Spartans have heavy advantages with their stingy rush defense, ranking seventh in Rushing S&P+ and third defending rush explosiveness. This is a formula for Barkley and McSorley to have a rough outing in East Lansing. To top off how tough Michigan State is against the rush, the Spartans rank fourth in defending pass explosiveness. Penn State gains of 20-plus yards on the ground or through the air should be rare in Week 10.
The big factor in this game is Michigan State QB Brian Lewerke. While Michigan State has been efficient in the passing game, its explosive plays are close to dead last in the nation. Lewerke busted a big one to keep up with Northwestern, and more of this is needed to cover and possibly upset Penn State.
The Pick: Michigan State +9.5
---
UMass +32 at Mississippi State
Date: Saturday, November 4th 12:00 pm ET
Notes: A swerve to the Minutemen love came on Thursday morning with starting QB Andrew Ford listed as doubtful for the game. Ford has almost 2,000 yards on the season with a 13-to-3 TD-to-INT ratio. The backup is Ross Comis, who has been decent in limited play this year for UMass. The angle with this play was always Mississippi State overlook to Alabama next week. Dan Mullen will be handed a blank check by many universities if an upset of the Crimson Tide comes in Week 11. The question is how much concentration the Bulldogs will have on this game against lowly independent UMass. I have the spread power rated at 25 (before the loss of Andrew Ford), while S&P+ was at 19. Is Andrew Ford's absence worth seven-plus points to the current spread? UMass comes in on a two-game winning streak, including Appalachian State in Week 9 where Ross Comis struggled to throw but ran for 70 yards. There was high drama in Amherst on the game-winning field goal.
The key to hanging with Mississippi State is your rush defense, especially keeping Nick Fitzgerald in check. UMass certainly isn't the 1985 Chicago Bears, but we will take a defense that ranks 43rd in defensive rushing success rate. If the Minutemen can limit Nick Fitzgerald to 100 yards on the ground there is a great chance for a cover. Interesting to note on Cowbell: They are outside the top 100 in pass explosiveness offensively and defensively, making it easy for teams to expose them. Dan Mullen's track record against Group of Five or FCS conference sandwich games has not been great against the spread. In 2016 there was a 56-41 victory over Samford, 2015 a 45-17 win over Troy (which didn't cover 31), in 2014 a 45-16 victory over UT Martin and in 2013 a victory over Bowling Green 21-20. With or without Andrew Ford, UMass is the play.
The Pick: UMass +32
---
Florida at Missouri -3
Date: Saturday, November 4th 12:00 pm ET
Notes: I could certainly bore you with plenty of advanced stats as to why Missouri will win and cover Florida on Saturday, but the truth is one team is playing with a purpose and one team has possibly given up. The highlights from the Missouri win over UConn contain plenty of Drew Lock hitting go routes and slants, but my favorite highlight which displays the renewed Missouri fire is this rush by Dawson Downing:
Missouri is here to play, and with a schedule that contains Tennessee, Vanderbilt and Arkansas, there is real hope for this squad to make a bowl game. Florida might be on the opposite end of the spectrum. Randy Shannon takes over as interim head coach but made no changes on the offensive side. That included keeping offensive coordinator Doug Nussmeier calling the plays, which has taken all the blame for an offense that ranks 111th in points per game. Once again, the QB position is up for grabs between Felipe Franks and Malik Zaire. The Gators may be uninspired after a blowout loss to Georgia, and ranking outside of the top 100 in defending explosiveness is not a position to be when facing a fired up Tigers team with bowl aspirations.
The Pick: Missouri -3
---
Georgia Tech at Virginia +10
Date: Saturday, November 4th 3:00 pm ET
Notes: What a fabulous sandwich spot for Bronco Mendenhall to catch a team with which he is very familiar. Mendenhall's previous teams at BYU handled Paul Johnson's triple option offense in separate 18- and 24-point victories. These two head coaches did meet last year, but look a little deeper into the box score and you will see Virginia QB Matt Johns had three INT's to contribute to the Jackets' victory. Mendenhall knows how to defend Georgia Tech's triple option as well as any coach in the country.
Georgia Tech is your undefeated national champion when it comes to covering the spread, 6-0-1 currently against the number in 2017. The Jackets are on back-to-back travel and inside of a conference superpower sandwich, losing to Clemson in Week 9 and with overlook to Virginia Tech in Week 11. Georgia Tech also has a few key starters on the injury report, including a starting offensive lineman doubtful with a leg injury. As for the spread, the number is inflated, as my power ratings make this a seven-point contest and S&P+ makes this more of a pick'em. The Wahoos won the yardage battle against Pitt and suffered three turnovers against Boston College, so the final scores are a little misleading in UVA's recent losses. I never rely on trends, but it is nice to see Virginia with a 7-1-1 ATS home record in its last nine against the Jackets.
The Pick: Virginia +10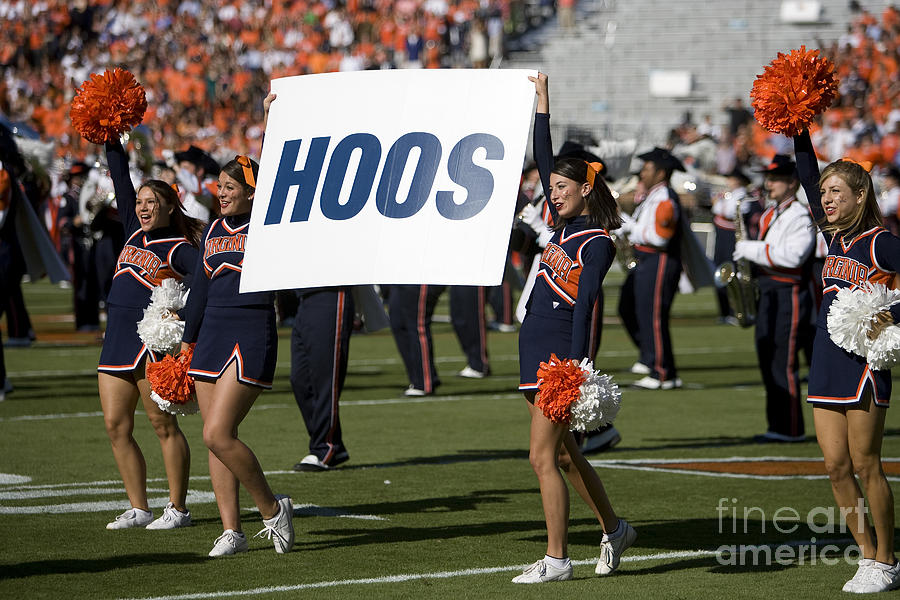 ---
NMSU at Texas State +10
Date: Saturday, November 4th 3:00 pm ET
Notes: Who doesn't love a little bottom rung of the #Funbelt discussion to end their weekend? This number has been floating from +11 to +9 for most of the week, which provides value if you follow S&P+'s projection of +4.5. New Mexico State's injury report is long, and it contains plenty of starters that are expected to miss this game. That list includes half of the secondary, a wide receiver, and an offensive lineman. That is good news for a Texas State team that has not been dynamic in the pass game, offensively and defensively. New Mexico State will have to rely on the ground game, and that isn't good against a Bobcats team that is 11th in the nation in defensive rush explosiveness, and 11th in defensive pass success rate on passing downs. Look for Texas State to ride high in San Marcos after getting their first conference win last week with the help of some trickeration.
The Pick: Texas State +10
---
Stanford +2.5 at Washington St
Date: Saturday, November 4th, 3:30 pm ET
Notes: I don't think a Power Five team could have looked as poor as Stanford did in Week 9 against Oregon State. QB Keller Chryst was erratic all night long, with passes that were nowhere near the target. With Bryce Love sidelined due to injury, it was a tough watch for someone that is invested in Stanford Pac-12 North futures. Week 10 is all about Bryce Love's playing status. David Shaw has commented that Love will be a game-time decision, but that Love "felt a bit better." As an investor, I would prefer a K.J. Costello and Bryce Love backfield to remind people why they are the No. 1 most explosive team in the nation on the ground.
Wazzu ranks 129th in defending explosive plays on the ground, a stat that is begging for Stanford attention. The forecast for Pullman is calling for plenty of fog, which could limit the play calling through the air. Washington State benched Luke Falk, a QB that was getting small mention for Heisman just a month ago. There is only one scenario that exists for Stanford to stay in the race for the North with a loss here: A defeat over Washington in Week 11 and a subsequent Huskies win over Wazzu would still put the Cardinal in the Pac-12 Championship. Surely, Shaw won't count on these events unfolding, and mail this spot in…
The Pick: Stanford +2.5
---
Oklahoma at Oklahoma St -2.5
Date: Saturday, November 4th 4:00 pm ET
Notes: Bedlam has arrived much earlier than in previous years. This was the Big 12's attempt at trying to curb a repeat game in back-to-back weeks with the addition of the Big 12 Championship Game in December. We have been riding Oklahoma State in the CW9 for the better portion of the year. The big question this week is the status of Mason Rudolph. It was quietly known he suffered a shoulder injury and wasn't 100 percent for West Virginia. It didn't seem to matter, though, as the defense played just as well as the offense, if not better, in the road victory. Kirk Herbstreit went on the record saying there wasn't the usual zip in Rudolph's throws. I find it interesting that if there is an injury to the shoulder, why would a QB draw leading with the throwing shoulder even be in the playbook?
The public is hammering Oklahoma, and how could you argue with a team being ranked No. 5 in the first CFP Rankings getting points on the road? What the rankings program did not tell you the other night was the Sooners' inability to defend the deep ball. The one stat that jumps out on the page when I compare these two teams: Oklahoma State is 14th in explosive passing plays while Oklahoma is 121st in defending explosive passing plays. When you pile on the Pokes' defensive metrics to this point (11th in finishing drives, 14th in Rush S&P+, 15th in Pass S&P+), it's easy to see that there should be a clear winner in this version of Bedlam.
The Pick: Oklahoma State -2.5
---
Central Florida at SMU +14.5
Date: Saturday, November 4th 7:15 pm ET
Notes: A road game at SMU is the toughest test to date for Central Florida. There is certainly value in the number for the dog, as I have +13.5, and S&P+ has +8 for the Ponies. The Mustangs' offense is every bit as good, ranking sixth in S&P+, which is right there with UCF's second overall rank. The biggest difference between the two is on the defensive side of the ball, where UCF ranks 25th in points per game allowed to SMU's 95th. The one sticking point when making the SMU play was how easy the Austin Peay Governors were able to score points last week against the Knights.
SMU does rank 116th in explosiveness allowed, meaning UCF should continue their play of zipping up and down the field. The Golden Knights have issues of their own when defending the big play, ranking 127th in pass defense explosiveness. SMU is not Austin Peay, and can get up and down the field as fast as anyone in the nation. The play is certainly SMU, but you may be able to get an even better number after public steam closer to kick – or live in-game.
The Pick: SMU +14.5
---
Arizona at USC -7
Date: Saturday, November 4th 10:45 pm ET
Notes: The Khalil Tate love was flowing through social media last Saturday night, and it was well deserved after he turned Washington State's defense into mush. Arizona made it known that they are a player in the Pac-12 South, and a victory over the Trojans may seal up their trip to Levi's Stadium for the conference crown. Granted, it was Arizona State, but USC got a game from Sam Darnold without an interception. The Darnold that played in Week 9 had a bit of edge, urgency, and precision. Even though USC has two losses, if Sam Darnold plays to his potential, they can beat anyone in the nation.
As for Arizona, if I was playing college daily fantasy sports, I would make sure I had the budget for USC's Ronald Jones II. One way to beat Khalil Tate is to make sure he doesn't have the ball. USC ranks top 30 in almost every offensive category, and they're 25th in offensive efficiency. They can move the chains, and eat clock as well as anyone in the country. Arizona's Rush S&P+ defense is 110th with a success rate of 108th, leaving USC's ground game in a prime spot to keep the ball away from the Arizona offense. There is no doubt when the Wildcats do have the ball, Khalil Tate should shred this USC defense. The Trojans rank just inside the top 100 in defending explosiveness on the ground and in the air. The USC defensive line is known for putting pressure on quarterbacks, ranking 17th in adjusted sack rate. Tate will present the biggest challenge, as he has been sacked once in 67 drop backs.
When it came time to make a pick for the game, I could only reference what the game plan was for the Trojans against Stanford and Bryce Love. There was a heavy dose of Ronald Jones successful rush attempts and a defensive line that limited Bryce Love. Love graded out at 33 percent success rate rushing the ball against the Trojans. Conversely, USC fed Ronald Jones II to a 52 percent success rate on the ground, which kept the ball out of Bryce Love's hands, leading to the USC 18-point victory. Pay for the hook if needed, and Fight On!!!
Ronald Jones II : 17 carries, 111 yards & 1 TD (102 carries, 640 yards & 8 TD's this season) pic.twitter.com/6NkEvIhihN

— Lee Harvey (@MusikFan4Life) October 15, 2017
The Pick: USC -7
---
Be part of the Action
Download the Sports Action app at the App Store or Google Play