Indiana Hoosiers 2017 Football Betting Preview: Start Popping Your Popcorn
Offseason Notes
The big news out of Bloomington this offseason was that Indiana Defensive Coordinator Tom Allen would replace Kevin Wilson as Head Coach. Wilson, who allegedly was let go due to player treatment issues, was subsequently hired by Ohio State, Indiana's week 1 opponent. The first Indiana season opener against a conference opponent in 41 years will certainly not lack for drama. If you aren't going to the Rock to watch the game live that Thursday night, then start popping your popcorn for the date with your couch. Truly, must see tv.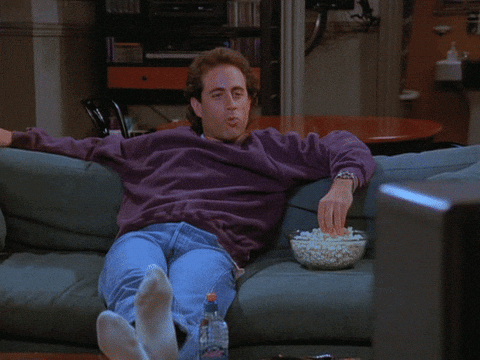 Allen was well deserving of the Head Coach Title as he did a fantastic job as Defensive Coordinator, building a legitimate Hoosier Defense that finished the 2016 season ranked 31st in S&P+. Indiana had never finished above 71st. Similar results can be found at any of Tom Allen's stops, including USF just a few years ago.
Allen comes into this season with the luxury of having the number 1 S&P+ ranked Defense in terms of Returning Production. The defense returns 9 total starters including all of their production at Safety, which is especially important for their 4-2-5 scheme. They did lose Linebacker Marcus Oliver, All Big Ten Honorable Mention in 2016, but this group won't miss a beat in 2017.
Allen brought in Mike DeBord as Offensive Coordinator, spending the previous 2 years in the same role at Tennessee. DeBord will keep a fast paced Offense at IU with returning starting Quarterback Richard Lagow, who must limit his turnovers in 2017. Indiana will need to replace Devine Redding at Running Back after back to back 1,000 yard seasons. As of right now, nobody has emerged as the number 1 back so the Hoosiers may be starting the season with a RB by Committee.
The key for the offense will most likely come down to the offensive line as it usually does for most teams. Indiana must replace All American Guard Dan Feeney and still have uncertainty at a few positions on the line as they deal with inexperience and injuries. One position that the Hoosiers don't have to worry about is Left Tackle as Freshman All American Coy Cronk will have that spot on lock.
Keep your eyes on the Special Teams, which could cost Indiana a win or two as they did in 2016. The Hoosiers really need Griffin Oakes to regain his form from 2 years ago. The Indiana Kicker had a terrible 2016 making only 16 of 26 field goals with a 40% touchback rate. This was a stark contrast to his 1st Team All Big 10 season in 2015 in which he hit 24 of 29 field goals with a 57% touchback rate. They do bring back both returners from a year ago, and will hopefully address some of their recent issues at Punter with the addition of Aussie, Haydon Whitehead.
Expected Win Totals
CW Projected Total Wins:            6.9
CW Projected B1G Wins:            4.1
Posted Total Wins:                    O 6 -120
2017 Schedule
Home Field Advantage:               2.0
Opening Power Rating:                53
Date
Away
Home
CW Line
Aug 31
Ohio St.
Indiana
IND +15.5
Sep 9
Indiana
Virginia
UVA -0.5
Sep 16
FIU
Indiana
IND -14.5
Sep 23
Georgia Southern
Indiana
IND -21
Sep 30
Indiana
Penn St.
PSU -14.5
Oct 14
Michigan
Indiana
IND +8
Oct 21
Indiana
Michigan St.
MSU -1.5
Oct 28
Indiana
Maryland
MD +5.5
Nov 4
Wisconsin
Indiana
IND +6.5
Nov 11
Indiana
Illinois
ILL +10.5
Nov 18
Rutgers
Indiana
IND -18.5
Nov 25
Indiana
Purdue
PUR +7.5
Legend:

Off Of Bye

/

Overlook Watch

/

B2B Road Games

/

Neutral Site
Betting Notes
Consider the Indiana Season Win Total Over 6 -120. Indiana should be favored in 6 games with 2 others projected at a pk. Counting FIU, Georgia Southern, and Rutgers as home wins, the Season Win Total comes down to road games against Virginia, Michigan State, Maryland, Illinois, and Purdue. Getting 3 of those 5 should not be a tough task for this Hoosiers squad. The above outlook also assumes no major upsets, but Indiana should have realistic chances for wins against Michigan and Wisconsin as single digit home dogs.
With previous Head Coach Kevin Wilson facing his former recruits and Defensive Coordinator in a Week 1 B1G game, Ohio State and Indiana will not be lacking in motivation on either side. My Power Ratings make this a 16 point ball game, while the current number is 20.5. I fully expect a push of public Buckeyes money as we approach game day so keep your eye out on the line movement. At +21 or better, take the most experienced defensive unit in the country catching 3 touchdowns Week 1.
Ohio State has won 20 consecutive games against Indiana and the Hoosiers have only won 2 of the 28 games played in Bloomington (1904 and 1988). However, they did come damn close in 2012 in a 52-49 shootout loss. Epic box score
Circle the Virginia game twice. The game with the Wahoo's will have a significant impact on the outcome of the Indiana Seaon Win Total of 6. This game, projected to be around a pk, is a situational nightmare for Indiana as their entire staff and roster may be a bit hungover after the emotional week 1 game against Ohio State.
Indiana can beat Purdue for the fifth straight time this season, something they have never done in the 98 years the teams have been playing.
Indiana has not won 8 games in a season or a Bowl Game in the last 25 years, but the program is on the right track after 2 consecutive Bowl appearances (both losses by 3 points or less).
Indiana has not won 9 games in a season since 1967, the longest current drought of any Power 5 Team. That 1967 season ended with a Rose Bowl appearance where they lost to the Juice and USC. Here is a pretty cool image from that game:
X-Factors
Simmie Cobbs (WR) – Keep your eye on the story of Simmie Cobbs' misdemeanor arrest from late July. Tom Allen has refused to make a statement until he gathers all of the information needed about his refusal to provide identification. Cobbs had a 60 receipt, 1,000 yard season in 2015 before his 2016 injury. Cobbs possesses the Explosiveness needed for DeBord's Offensive scheme.

Tegray Scales (OLB) – He led the Hoosiers with 126 tackles, 7 Sacks, and an astounding 16.5 Tackles for Loss in 2016. A future NFL draftee, Scales has become more vocal in Fall Camp and plans to lead this 4-2-5 scheme that was stingy against the rush and as Efficient as any in FBS.
Useless Trends
Indiana is 2-10 ATS after a bye since '06 which applies October 14th vs Michigan
It all goes right if…
They win a Bowl Game. A 3rd straight Bowl appearance from the Hoosiers is now a realistic goal for a program on the rise. With two consecutive narrow defeats in the Pinstripe and Foster Farms Bowls, look for a motivated Indiana team if they do indeed become Bowl eligible.
It all goes wrong if…
They get embarrassed week 1 at Ohio State and then lose at Virginia week 2. Assuming they lose week 1, they would be staring at an 0-2 start after a bad loss and the team morale could take a major hit.
Betting Recap
Indiana +21 Week 1 vs tOSU

Season Win Total Over 6 -120
---
For more, check out the full B1G Conference Preview.