Thursday College Football DFS Strategy, Picks for Navy vs. Memphis & Georgia Southern vs. South Alabama
Credit:
Cody Glenn/Getty Images. Pictured: The Memphis Tigers football team.
Thursday College Football DFS Breakdown
Our friends at theCFFsite have provided their CFB DFS breakdown for Thursday night's college football double-header featuring Navy vs. Memphis and Georgia Southern vs. South Alabama. Both games kick off at 7:30 p.m. ET.
College fantasy football die-hards, CFB DFS players and college football player props degenerates should all glean expert insight and analysis from this DFS Showdown Slate breakdown to help you make some money on Thursday evening.
Become a member of theCFFsite and gain access to all exclusive DFS and college fantasy football content, which includes all write-ups and Weekly Player Rankings/Projections.
---
Navy vs. Memphis Odds
Navy Odds
Spread
Total
Moneyline

+10.5

-110

56

-110o / -110u

+320
Memphis Odds
Spread
Total
Moneyline

-10.5

-110

56

-110o / -110u

-425
Stability at the quarterback position has contributed to Navy's offensive improvement in recent weeks. Sophomore quarterback Tai Lavatai ($6,200 / $7,500) has taken every offensive snap during the Midshipmen's last two games.
This still isn't the Navy offense of old under the likes of Keenan Reynolds or Malcolm Perry under center. Still, 26 points per game in the last three weeks is a drastic upgrade from where the Midshipmen were at the start of the year.
Navy's Offensive Scheme Masks Memphis' Greatest Defensive Deficiency
The unfortunate downside to running the triple-option is that the Middies can't take advantage of Memphis' porous secondary. The Tigers defense concedes 316 passing yards per game (128th in FBS) and has allowed 15 touchdowns versus just one interception.
As has been the case seemingly since the beginning of time, the Midshipmen are once again in the top five of FBS in run play percentage (82%), which is actually down from 88% over the previous three seasons. Accordingly, don't even risk Midshipmen receivers.
The Navy Backfield is a Jumbled Mess
There's really no need to roster any of Navy's running backs — especially with Lavatai eating up 34% of the carries during the last two weeks.
James Harris II ($3,200 / $6,200) sits atop the depth chart at fullback, though he's been out-carried in each of the last two games by backup Isaac Ruoss ($4,900 / $7,400). Snap counts are near even between the two.
Top slot-back Carlinos Acie ($3,000 / $5,500) is the only other Navy rusher that I'd grant consideration. Acie has amassed 129 of his 138 rushing yards during the last three games.
Former-quarterback-turned-slot-back Chance Warren ($4,300 / $5,800) is the preferred pass-catching option — and the one Navy would utilize against this faulty Memphis secondary. Nonetheless, Warren averages fewer than two targets per game: That poor usage rate renders him an extreme punt-play.
The Tigers rush defense is markedly improved this season, allowing only 3.9 yards per carry to opposing offenses. However, the Memphis defense has sprung leaks the last two weeks, allowing a combined 400 yards to Temple and Tulsa.
Weather Forecast: Navy vs. Memphis
Temperature
Precipitation
Wind Speed
81°
22%
9 mph
Forecasted weather conditions reported as of Wednesday evening.
Several Memphis offensive players set career-highs against Tulsa last week — including quarterback Seth Henigan ($8,500 / $11,500), who threw for 463 yards and two touchdowns. The performance wasn't without its flaw, however, as Henigan completed just 59% of his throws and turned the ball over multiple times.
Turnovers have plagued the Tigers all season, sitting tied for 121st in the country in turnover margin (-7), including five fumbles during this three-game slide.
Brandon Thomas Owns the Memphis Backfield
Running back Brandon Thomas ($6,500 / $10,000) was benched briefly after going through some fumble issues, but he had a bounce-back performance against Tulsa, finishing with 77 yards on the ground and two rushing scores.
As we anticipated, Rodrigues Clark ($3,800 / $6,600) was relegated back to RB2 after subbing in for Thomas against Temple, nabbing just three attempts. When he's not putting the ball on the ground, Thomas has dominated the touches in the Memphis backfield, accounting for 47% of the rushing volume. So, we don't need to consider anyone here besides the RB1: Thomas.
Navy ranks 47th against the run, allowing 3.55 yards per attempt. Although, the Midshipmen also rank 69th in Rush Play Success Rate. So, they aren't as good as the numbers would indicate. Six of the 14 rushing touchdowns Navy has allowed this season came in the first week of the season against Marshall.
The Henigan-to-Austin Connection
The duo of Henigan and Calvin Austin III ($9,300 / $12,000) will probably see the highest ownership rates on the slate — and for good reason. The Tigers' QB1 averages 48 passing attempts over the last two games.
The cause for concern with Henigan is Memphis jumping out to an early lead — which it did against both UTSA and Temple. If the Tigers get up big early, it could result in fewer pass attempts.
The question is: Can Navy's offense keep up on the road?
Any Other Tigers Pass-Catchers to Consider?
The game total has jumped up slightly from 55.5 to 56. When Henigan takes to the air, the ball is either going to Austin or tight end Sean Dykes ($5,600 / $9,000). Austin and Dykes account for 53% of the team's target share and 12 of the team's 14 touchdowns.
WR2 Javon Ivory ($4,700 / $7,200) has emerged recently after a lull in late September. During the last two weeks, Ivory has logged eight receptions and two touchdowns on 12 targets. I don't see any other viable options in the Memphis passing tree beyond that trio of Austin III, Dykes and Ivory.
Navy's defense is more vulnerable through the air than on the ground, as evidenced by the unit's 95th-place ranking in Defensive Pass Play Success rate.
---
Georgia Southern vs. South Alabama Odds
Georgia Southern Odds
Spread
Total
Moneyline

+3

-105

51

-105o / -115u

+135
South Alabama Odds
Spread
Total
Moneyline

-3

-115

51

-105o / -115u

-155
My immediate thought was to avoid the Georgia Southern side here. But, we have a 23.75-point implied total to work with, and I'm seeing projections closer to 26 points from other sources on the world wide web.
The Eagles still run the ball plenty, ranking 14th in run play percentage (62.8%), which is actually down from the last three seasons (66.5%).
Quarterback Justin Tomlin ($5,200 / $6,400) threw for 210 yards on 22 attempts but tossed three interceptions last week. He now faces a stiff test from the South Alabama defense, which has already tied last year's totals in interceptions (7) and sacks (15).
In a slate where we may not need to start two quarterbacks, I'll have zero exposure with Tomlin on Thursday.
Georgia Southern Will Rush Plenty, But Which RB Can We Rely On?
Georgia Southern's raw rushing numbers aren't bad — the team ranks second in the Sun Belt at 253 rushing yards per game.
The trouble here is we have no clue where the stats are coming from. Logan Wright ($6,300 / $9,000), Gerald Green ($5,300 / $8,000), J.D. King ($3,400 / $5,600) and Jalen White ($3,300 / $5,700) have each earned carries this season.
Green seemed to have emerged from that cluster after his 186-yard outburst against Louisiana in Week 4. However, he has had just 10 attempts in the last two weeks. Why?
Then, it was Wright's turn in Week 5 with 214 yards and two touchdowns against Arkansas State, followed by -1 yards against Troy in Week 6.
Poor Matchup for the Eagles Running Game
Georgia Southern ranks 112th in offensive success rate (37.8%), 92nd in rushing success rate (40.6%), and 94th in average line yards (2.44). Meanwhile, South Alabama is first in the country in Defensive Line Yards and ranks second in Rush Play Success Rate defensively.
Seeing as though Georgia State will likely be trailing, maybe we look to WR1 Khaleb Hood ($4,400 / $6,500), who averages around seven targets per game. Notably, Hood earned 15 targets against Arkansas earlier in the season in another matchup that the Eagles were down big.
Hood gets some work on the ground too with nine carries on the year — and he had a rushing touchdown last week.
Other Notable Receiving Options
Six-foot-three-inch junior Jjay Mcafee ($3,700 / $5,300) had a season-high six targets against Troy last weekend.
Utility player Amare Jones ($3,700 / $5,300) averages around nine touches a contest — utilized as both a rusher and receiver. Though, he hasn't had a carry in the last two weeks due to Georgia State's backfield depth.
Weather Forecast: Georgia Southern vs. South Alabama
Temperature
Precipitation
Wind Speed
80°
8%
13 mph
Forecasted weather conditions reported as of Wednesday evening.
Injuries will play a role in how we prioritize South Alabama players on Thursday with several key offensive playmakers in question.
According to the team beat writer, Creg Stephenson of AL.com, receiver Caullin Lacy ($4,200 / $7,000), running backs Kareem Walker ($6,700 / $6,000) and Terrion Avery ($3,600 / $5,200), as well as tight end Lincoln Sefcik ($3,900 / $5,500) are all somewhere between questionable and probable.
Monitor these players closely leading up to game time.
Planning for Injury Contingencies
The Jags are putrid running the football this season, averaging just 3.31 yards per carry as a team and have had four different leading rushers at one point in the year. If Walker is good to go, he should start.
If both Walker and Avery miss the contest, expect to see a combination of Bryan Hill ($4,500 / $6,900) and A.J. Phillips ($6,000 / $8,500), who combined for 98 yards and two touchdowns last week against Texas State.
Hill got the start, but it was Phillips who was far more effective in his first appearance of the season, rushing for 75 yards on 19 carries and both scores.
USA will be without its starting center and rank just 79th in Line Yards and 106th in Stuff Rate. Despite being cheap, I don't think it's imperative to find a way to roster anyone in the South Alabama backfield (depending on who is actually available).
The passing game has been a massive disappointment this season under new offensive coordinator Major Applewhite, but maybe we see a breakout of sorts this week.
Georgia Southern ranks dead last in the country against the pass, allowing 338 yards per game through the air and is 100th in Pass Play Success Rate. The Eagles have allowed at least 249 passing yards in every game this season, meaning QB Jake Bentley ($6,900 / $8,600) is definitely in the pool of options.
Georgia Southern is 12th in FPPG allowed to opposing QB1s this season at 31.9, and the spread is close enough here where South Alabama won't be able to run the ball all game — which isn't in its DNA anyways.
The ripple effect of Lacy being out would be that Cade Sutherland ($3,300 / $5,200) becomes a viable option in the slot at $3,300 despite just seven targets on the year.
Jalen Tolbert ($7,500 / $9,500) has had an up-and-down season in which the offensive inconsistencies and drops have plagued him, finally finding the end zone for the first time this season last week against Texas State. He still leads the team with 30% of the target share, 25 receptions, and an aDOT of 15.4.
Jalen Wayne ($4,000 / $6,000) has seen his playing time increase over the course of the season now that Allen Dailey decided to leave the team, with 20 of his 30 targets coming in the last three weeks.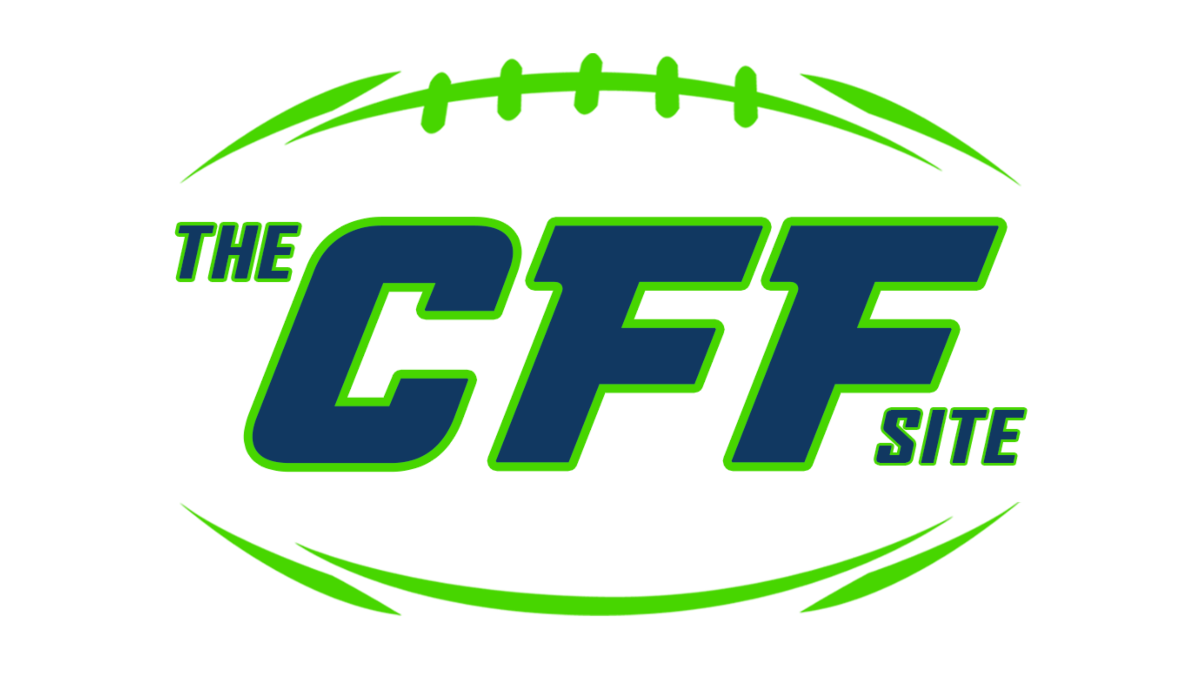 theCFFsite: Our Trusted Source for CFB DFS
Become a member of theCFFsite and gain access to all exclusive DFS content, which includes all write-ups and Weekly Player Rankings/Projections. Find Out More.
---
How would you rate this article?
This site contains commercial content. We may be compensated for the links provided on this page. The content on this page is for informational purposes only. Action Network makes no representation or warranty as to the accuracy of the information given or the outcome of any game or event.