Thursday College Football DFS Strategy, Picks for USF vs East Carolina and Troy vs Coastal Carolina
Credit:
Julio Aguilar/Getty Images. Pictured: Xavier Weaver (10) and his USF Bulls teammates.
Thursday College Football DFS Breakdown
Our friends at theCFFsite have provided their CFB DFS breakdown for Thursday night's college football doubleheader, featuring USF at East Carolina (7:30 p.m. ET on ESPN) and Troy at No. 24 Coastal Carolina (7:30 p.m. ET on ESPN2).
College fantasy football die-hards, CFB DFS players and college football player prop degenerates should all glean expert insight and analysis from this DFS Showdown Slate breakdown to help you make some money on Thursday evening.
Become a member of theCFFsite and gain access to all exclusive DFS and college fantasy football content, which includes all write-ups and Weekly Player Rankings/Projections.
---
USF vs. East Carolina
Thursday, Oct. 28
7:30 p.m. ET
ESPN
USF Odds
Spread
Total
Moneyline

+9.5

-102

55.5

-110o / -110u

+320
East Carolina Odds
Spread
Total
Moneyline

-9.5

-120

55.5

-110o / -110u

-420

South Florida Bulls
The Carolinas apparently are getting hit by rain on Thursday: There is an 84% chance of precipitation expected in Greenville, NC.
Monitor the Injury Status for Quarterback Timmy McClain
We'll have to do quick double-checks on the quarterback situation, but I fully expect Timmy McClain ($5,700 / $6,000) to start under center despite leaving the game against Temple last week. Head coach Jeff Scott stated that McClain was cleared to play in the second half. But, with such a big lead, Scott was confident that the backups could manage handing the ball off to the running backs.
McClain should get the start, but his ankle injury could have limited him in practice this week. That is particularly notable due to McClain's exceptional running ability, which garnered comparisons to previous USF quarterback, Quinton Flowers.
The freshman McClain has completed 60% of his passes and avoided throwing an interception in three of his last four starts. Obviously, I would feel much more comfortable rostering him if we knew he was fully healthy.
East Carolina has been mediocre at defending the pass this season, allowing 21.8 fantasy points per game to opposing quarterbacks. Furthermore, East Carolina struggled against another dual-threat quarterback earlier this season: Charleston Southern QB Jack Chambers racked up over 450 yards of total offense against the ECU defense.
---
Is Last Week's Rushing Performance Repeatable for USF?
South Florida had a season-high 421 rushing yards in last week's win over Temple. Both of the Bulls running backs, Jaren Mangham ($6,300 / $8,800) and Kelley Joiner Jr. ($4,000 / $5,500), topped the century mark in rushing yards against the Owls.
However, that performance feels like an outlier: USF has averaged fewer than four yards per carry in five of seven games. Nonetheless, the Bulls running backs have found the end-zone on the ground, claiming at least two rushing touchdowns in each of the last six weeks.
Mangham should be nearly a lock in this matchup. The ECU defense ranks 81st in Rush Play Success Rate and allows 21.4 fantasy points per game to opposing RB1s.
In contrast, Joiner Jr.'s 13 carries last week may have been game-script dependent, precipitated by the blowout. It was the first time he earned that many rush attempts this season.
---
Weather & Injuries Limit Upside for USF Receivers
I don't have much interest in the Bulls receivers receivers due to two main factors:
Impending weather.
USF ranks 16th in FBS in run play percentage (61.3%). Though, as 10-point dogs, we should have a favorable game script.
Monitor the status for WR1 Xavier Weaver ($4,800 / $6,500), who is dealing with a hamstring injury. Scott said that Weaver could have played last weekend if needed and should be good to go on Thursday barring an unforeseen setback during warmups.
Hamstring injury on wet turf? No thanks.
Talented true freshman Jimmy Horn Jr. ($3,900 / $5,000) led the team in Weaver's absence with 7-56-0 on eight targets last week. Seventeen of Horn's 25 targets this season have come in the last three games.
Omar Dollison ($3,400 / $5,400), Bryce Miller ($3,200 / $4,800) and Demarcus Gregory ($3,600 / $5,600) are rotational pieces at the position.
Weather Forecast: USF at East Carolina
Temp.
Rain
Wind
64°
84%
9 mph
Forecasted weather conditions reported as of Wednesday evening.
East Carolina Pirates
Who knows what to expect from a week-to-week basis with this East Carolina offense? After a 50-point outburst against Tulane, the Pirates only scored two touchdowns in a road loss to UCF.
During last week's matchup facing Houston on the road, quarterback Holton Ahlers ($8,700 / $10,500) had one of his better performances of the season. Ahlers completed 62% of his passes for 278 yards and two scores — but it was still a losing effort.
This is definitely a favorable matchup for Ahlers against a USF defense that ranks 126th in Pass Play Success Rate and allows more than 28 fantasy points per game to opposing quarterbacks.
East Carolina Could Dominate in the Running Game
However, the danger I see here is East Carolina's ability to dominate on the ground.
The running back tandem of Keaton Mitchell ($6,100 / $7,800) and Rahjai Harris ($4,200 / $7,000) could replicate what NC State did versus USF in the season opener. Wolfpack running backs Zonovan "Bam" Knight and Ricky Person Jr. combined for 37 touches, 327 total yards and four touchdowns in NC State's 45-0 victory.
Another performance like that from Mitchell and Harris would render Ahlers useless from a fantasy perspective.
Furthermore, the Bulls surely have not improved their rush defense since Week 1. USF still allows nearly six yards per carry and has conceded 14 rushing scores this season. Admittedly, the Bulls held Temple to just 48 yards on 14 carries last week — but, that was an outlier performance compared to the rest of the team's game logs.
Mitchell and Harris have split carries evenly, but the duo hasn't combined to deliver overwhelming production ever since their 300-yard outburst against Tulane in Week 5.
East Carolina's offensive line continues to underwhelm, ranking 111th in Stuff Rate and 112th in Line Yards, but nearly everyone has had success on the ground against this USF defense.
Pirates Receiving Options are Shaky
Given the risk that ECU dominates the Bulls defense via the rushing attack, I'm not particularly interested in rostering a Pirates receiver either.
The lone exception might be Tyler Snead ($5,900 / $8,500), who has been the team's most consistent pass-catcher. Snead has logged four or more receptions in six out of seven games and has eclipsed 10 targets in each of the last two weeks (23% team target share).
Much like his college career, C.J. Johnson ($4,500 / $5,700) is an enigma from week to week, with 2021 being his worst statistical season of his career. Johnson has only caught 19 of his 41 targets this season, despite only committing a single drop.
Former UCLA-transfer Audie Omotosho ($4,300 / $6,800) has been far more effective than Johnson by contrast. That is particularly true of late: In fact, 20 of Omotosho's 21 receptions have come during his last five games. He has also scored a receiving touchdown in consecutive weeks, and his snap counts have skyrocketed during that recent two-game span.
East Carolina's WR4, Jsi Hatfield ($3,800 / $6,000), is averaging nearly 22 yards per game with one of the higher aDOTs on the team (15.0) but is only a "shot in the dark" play.
Tight end usage is way up this season for sophomore Ryan Jones ($4,000 / $5,400), who has 14 receptions in the last three games alone.
I'm unsure if the following trend is based on the Bulls' defensive scheme — or instead if offenses have bashed USF on the ground so badly that teams don't need to pass (probably the latter) — but the Bulls allow only 1.2 fantasy points per game to opposing TE1s this season. That is the fourth-best mark in the country.
---
Troy at No. 24 Coastal Carolina
Thursday, Oct. 28
7:30 p.m. ET
ESPN2
Troy Odds
Spread
Total
Moneyline

+17.5

-110

51.5

-110o / -110u

+600
Coastal Carolina Odds
Spread
Total
Moneyline

-17.5

-110

51.5

-110o / -110u

-900

Troy Trojans
So, Gunnar Watson ($5,200 / $7,000) should've been the Troy starting quarterback this entire time, huh?
The Trojans have now rattled off two straight victories since re-inserting Watson as the team's starting QB, now completing 73% of his passes with three touchdowns in the last two games.
Watson offers a big upgrade over Taylor Powell ($4,900 / $7,000), but we shouldn't be fooled by a quarterback succeeding against Texas State (15:2 touchdown-to-interception ratio allowed) and Georgia Southern (worst pass defense in Sun Belt). Watson's true test comes this week against the best pass defense in the conference, allowing just 179 yards per game through the air and 17.8 fantasy points per game to opposing QB1s this season.
Add in the inclement weather, in a road spot, for a quarterback that doesn't run at all, and we should easily fade Watson here.
I'm going to guess that WR1 Tez Johnson ($5,500 / $7,000) has one of the highest ownership percentages on the slate at $5,500. He's posted at least six receptions in each of the last five games with a team-high 54 targets.
Those numbers could grow higher now that WR2 Reggie Todd is suspended indefinitely following an arrest on charges of interfering in the search for a suspected shooter and possession of marijuana.
Game week depth chart indicates 6-foot-1 sophomore Deshon Stoudemire ($3,000 / $5,000) will start in Todd's place, though I'd be lying if I said I knew anything about the player.
Luke Whittemore ($3,400 / $5,800) will start opposite Stoudemire on the outside, and might see an uptick in targets, but he's been ineffective the last month despite playing the majority of contests with just five catches on 10 targets in the previous four weeks.
Johnson's counterpart in the slot, Jabre Barber ($3,700 / $5,500), was shutout in Week 7 vs. Texas State with zero targets, but he remains tied for third on the team in targets (30) with Whittemore and the team lead in touchdowns (two).
There has been very little consistency this season in the Troy backfield, in part due to an injury that has limited Kimani Vidal ($6,500 / $6,800) for a chunk of the year. He looked the part in Week 7, though, with 162 rushing yards and two touchdowns on 26 carries against Texas State.
As displayed last season, Vidal is a true pass-catching threat coming out of the backfield, as well, catching all eight of his targets the last two weeks.
It sounds like everyone else is healthy in the Troy backfield, but we only saw B.J. Smith ($3,500 / $5,400) against Texas State with 11 rushing attempts.
If Vidal is full-go, which he appears to be based on comments from Chip Lindsey, I don't think we see any RB outside of those two in the rotation.
Coastal Carolina has given up the 12th fewest fantasy points in the country this season to opposing running backs, but are just 51st in Rush Play Success Rate. Not a dominant defensive front by any stretch, as Appalachian State gave us proof of that, but this is still a matchup that favors the Chants.
Weather Forecast: Troy at Coastal Carolina
Temp.
Rain
Wind
68°
68%
13 mph
Forecasted weather conditions reported as of Wednesday evening.
Coastal Carolina Chanticleers
Things you didn't realize entering Week 9 of the College Football season for $100 Alex — "This team is the No. 2 Scoring Defense in the Sun Belt."
What are the Troy Trojans?
The game total felt low at first glance considering the Chants are averaging over 45 points per game this season, but the Trojans defense has been getting it done, ranked second in the conference in scoring, and allowing just 286.6 yards per game total, which is tops in the Sun Belt and No. 7 nationally. Troy also leads the conference with 12 interceptions and 66 tackles for loss.
But where the Trojans really specialize this season is harassing opposing QBs, leading the nation with 31 sacks.
So, with that said, while Grayson McCall ($9,000 / $12,000) is the clear-cut best QB on the slate, I don't think having him in our lineups is a must given the Trojans allow just 18.0 fantasy points per game to opposing QBs on the season.
We could look to competition level here for Troy since it has beaten up the likes of Southern University, Georgia Southern, South Carolina and Southern Miss, none of whom have had competent quarterback play this season. Malik Willis did score 35 fantasy points against Troy earlier in the year, though.
Adding another dimension is the weather where we are looking at 68% chance precipitation and 13 mph winds expected as of Wednesday.
Even if fading McCall, I do want a piece of the Coastal passing offense with either (or both) Jaivon Heiligh ($7,300 / $9,500) or Isaiah Likely ($7,700 / $9,000) who combine for 52 percent of the team's target share and 12 of the 19 passing touchdowns. If the Chants are scoring via the pass, safe bet it's in the direction of one of those two players.
WR2 Kameron Brown ($4,600 / $7,700) is a relatively cheap pivot at $4,600 with 15 of his 24 targets coming in the last three games. He has an aDOT of just 10.7 but is averaging 19.2 yards per catch, which says he's killing it with the yards after catch.
Battle of the strengths on the ground where Coastal's 11th ranked rush offense in the country meets the No. 1 run defense in the Sun Belt.
On the season, Troy has given up the 13th fewest fantasy points to opposing running backs, sitting just one spot lower than Coastal Carolina.
There's a significant price difference here between Shermari Jones ($7,000 / $9,400) and Reese White ($5,000 / $8,500) makes me favor the latter, but Jones is the team's primary red-zone option of the two.
Particularly on DraftKings, I'd rather spend up for the Coastal pass-catchers over the running backs given their pricing, the matchup and concentration of volume.
It is infinitely easier to pass on the Troy defense than run on it, with the Trojans ranking 10th in Rush Play Success rate.
---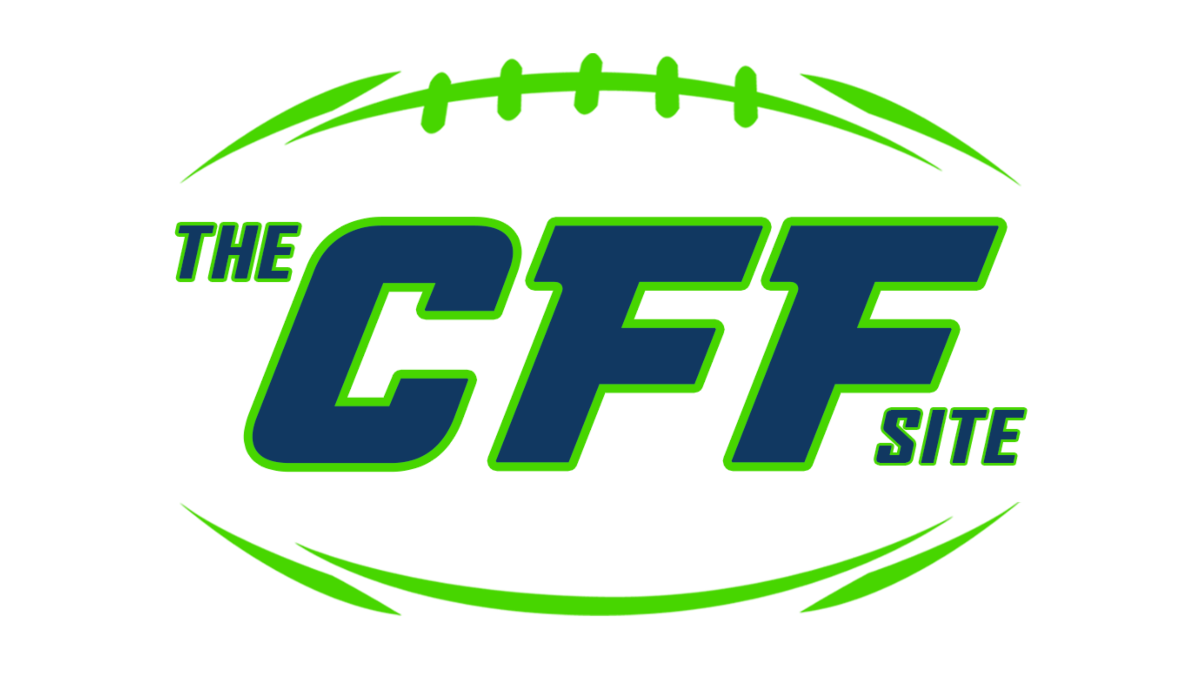 theCFFsite: Our Trusted Source for CFB DFS
Become a member of theCFFsite and gain access to all exclusive DFS content, which includes all write-ups and Weekly Player Rankings/Projections. Find Out More.
---
How would you rate this article?
This site contains commercial content. We may be compensated for the links provided on this page. The content on this page is for informational purposes only. Action Network makes no representation or warranty as to the accuracy of the information given or the outcome of any game or event.