Futures Anatomy: How to Win NFL Coach of the Year & How You Should Bet It
Credit:
(Photo by Brett Carlsen/Getty Images)
So you want to win NFL Coach of the Year? Great, a few questions.
Can your team win 5-7 more games than it did last year?
If you're a more proven coach, can you take a good team and make it the league's best?
If you faced adversity, like losing your best player, can you keep your team in the playoffs?
Coach of the Year doesn't go to the best coach. If it did, Bill Belichick would have more than three, and Andy Reid would have more than one.
Instead, it usually goes to the coach in charge of the most-improved team.
Awards are fun betting markets because they're somewhat subjective and narrative-driven – especially Coach of the Year.
Below I'll dive into the previous Coach of the Year winners, their statistical and narrative profiles, and much more to help you make better decisions when betting subjective futures like this.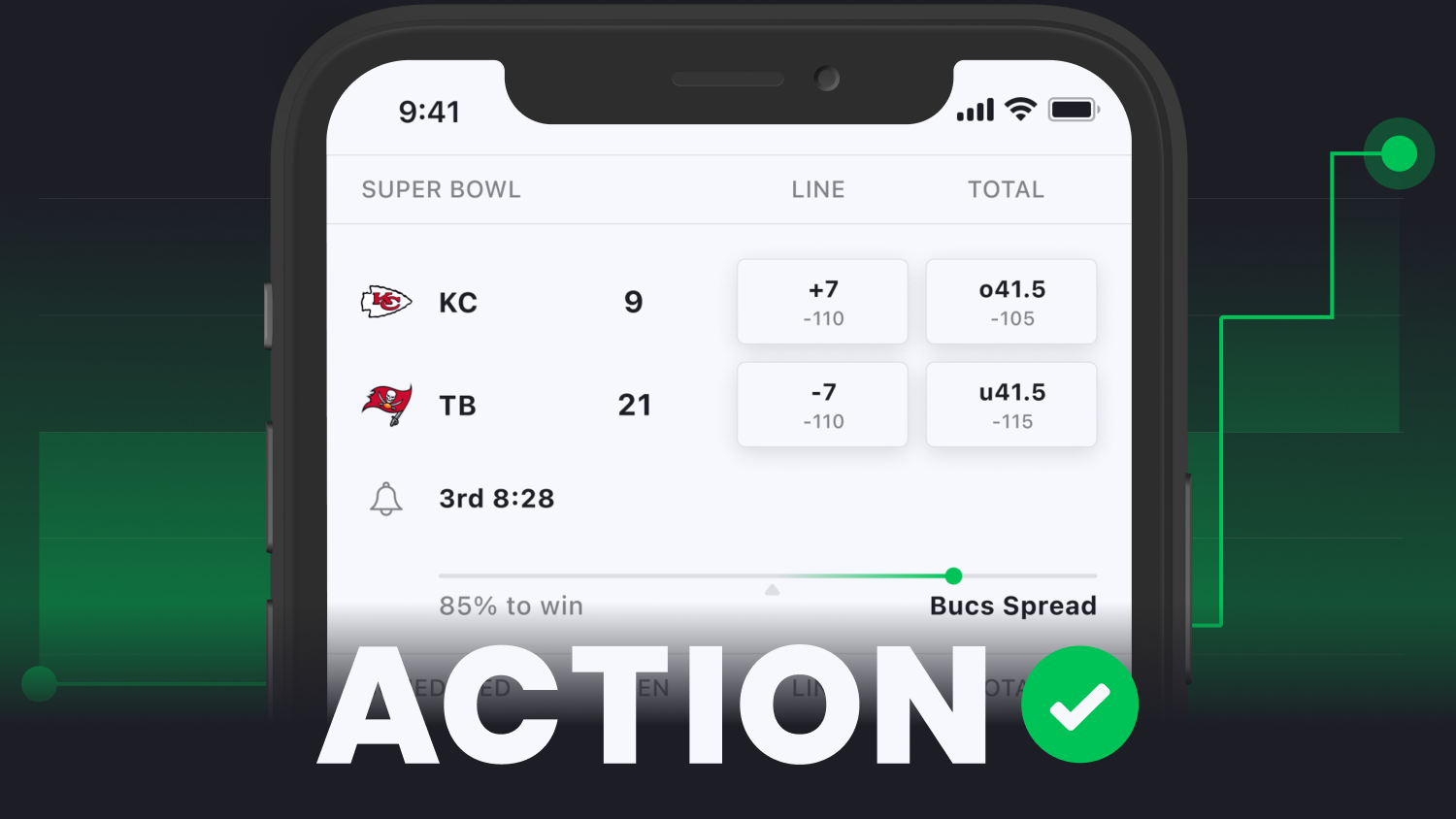 The must-have app for NFL bettors


Free picks from proven pros

Live win probabilities for your bets
The Definition
The official definition: NFL Coach of the Year is given to the "coach judged to have had the most outstanding season."
I don't know what "outstanding" means exactly, but here's our definition.
That leads to our definition: "NFL Coach of the Year is usually given to the coach whose team improves the most from the previous season, unless there's a coach who takes his team from good to great, or a coach who loses his best player and keeps the team in the playoffs."
The Previous Winners
The favorites rarely win Coach of the Year. We have data back to 2015, and every winner has been north of 20-1.
In the past, sportsbooks have posted the best coaches at the top — Belichick, Reid, etc.
Now, books are a bit smarter and are gravitating toward the coaches with the best chance for improvement.
There seem to be three main ways to win Coach of the Year:
Improvement: Take your team from 5-11 to 11-5.
Good-to-great: Take your team from 10-6 to 14-2.
Adversity: Lose your best player and make the playoffs anyway.
Fifteen of the last 22 COTY winners won because their teams improved significantly.
The ones who didn't?
The Voting
How does the voting work?
Who votes? A nationwide panel of media votes on the award. The NFL uses the AP's award as its official one, though several other outlets also give it out.
How many votes? Voters pick one player, so there are only 50 total ballots.
When do they vote? End of the regular season.
Any voting biases? It doesn't seem like it.
How many coaches get votes? A lot. With NFL MVP, there's almost always a consensus, or close to it. Coach of the Year often has six or more coaches get votes, and the winner doesn't always get 50% or more of the votes.
Every year since 2014, at least five coaches have received a vote.
The Stats
What kinds of stats do voters care about?
There are two main things that stood out here.
First-year coaches win at a pretty high rate (12 of the last 31 winners) relative to how many there are in the league.
Coaches with defensive backgrounds win slightly more often.
I don't think voters actually prefer defensive coaches. Defense is just much less predictable year-over-year, so a defense will make a huge jump one season, and the coach gets credit for it. Then the defense falls apart the next year, but it doesn't matter because the coach already won Coach of the Year (and hopefully cashed a bet for you).
Offense is much harder to influence and improve, so coaches do it less often.
I also think games lost to injury is a stat to look at. Not because the coach has much control over it, but they'll get credit for their team improving when it might have just been healthier.
The teams that lost the most games to injury in 2021:
28.Broncos
29.49ers
30.Lions
31.Jets
32. Ravens
The Team
Does the winner have to coach a good team?
Yes. They don't have to be the best team in the league, but they have to be close. And it has to be a playoff team.
Coach of the Year winners have averaged 12.27 wins since 1999. They improve by an average of 5.7 wins from the prior season.
And they have to make the playoffs — 44 of the 47 coaches to even receive a vote since 2015 have coached playoff teams.
The last coach to win COTY with fewer than 10 wins was Jimmy Johnson in 1990 with the Cowboys. (Arians took over as the interim coach of the Colts in 2012 and went 9-3, so I'm not counting that.)
The Narrative
Does the coach need some "positive narrative" in their favor to win?
Yes. While the record and team performance generally speaks for itself, it doesn't hurt to have some positive narrative in your favor.
In 2021, Vrabel lost his star player in Derrick Henry. And WRs A.J. Brown & Julio Jones barely played. And Tennessee still got the No. 1 seed in the AFC.
In 2020, Kevin Stefanski finally got the Browns out of the gutter.
In 2017, Sean McVay revolutionized the Rams' offense.
In 2016, Jason Garrett used a rookie quarterback and running back to post a 13-3 season for Dallas — a nine-win improvement from the prior year.
In 2012, Bruce Arians took over for Chuck Pagano (who left during the season with leukemia) and led the Colts to a 9-3 mark with a rookie quarterback.
Of course, many of these teams also made huge improvements in their records year-over-year. The narratives just help set them apart.
The Market Is Getting Smarter
The betting market has gotten a little bit smarter about this award. Sportsbooks used to price the coaches of the best teams at the top; now they're in the middle.
In 2018, the three coaches of all three 13-win teams were among the top six betting choices.
In 2022, there are no coaches whose teams won more than 10 games among the top betting choices.
The 2022 Candidates
Unfortunately, I think Chargers coach Brandon Staley will win this year, and he's the rightful favorite.
Why? Because the Chargers missed the playoffs last year, are due for a huge step forward, and people won't shut up about his fourth-down decisions. If the Chargers go 11-5 or better like many people expect, he'll probably win.
But of course, I'll bet some other guys in hopes of cashing another COTY ticket at 20-1 or better.
Here are the three criteria I'm looking at:
Improvement: I'm first looking at the teams and coaches who have room to improve. There are plenty this season, it just boils down to whether or not you believe in them. I'll quantify it with last year's wins vs. this year's win total — so the Giants won four games last year and have a win total of seven, meaning there's lots of room for improvement.
Narrative: If a coach does improve the team, is there some narrative that's really going to help him? Is he replacing a long-time coach (like Dennis Allen in New Orleans) or going into a previously messy situation (like Brian Dabboll with the Giants)? This also works the opposite way — Packers coach Matt LaFleur doesn't get much credit from voters because he has Aaron Rodgers.
First-year: Is it the coach's first year, either as a head coach or with this team?
The problem with looking purely at win totals is that the coach really needs to have one of the league's better teams. Robert Salah going from 4-13 to 8-9 won't cut it.
So when I think about "improvement," you have to believe the coach's team can be a playoff team.
Coaches to Watch
A few interesting names:
Dan Campbell, Lions, 22-1: Campbell is a trendy pick for this award, but you need to believe the Lions can make the playoffs. That would be a huge jump from 3-13-1 last season.
Dennis Allen, Saints, 28-1: The Saints were playing well until Jameis Winston got hurt last year, then the offense was a disaster. Allen will get Winston back, hopefully Michael Thomas back at receiver, and still has an elite defense. Their schedule isn't too tough (11th-easiest), and he has the "replacing a longtime, successful coach" narrative in his favor.
John Harbaugh, 28-1, Ravens. The Ravens were so snake-bitten by injury last season that they're due for some better luck. While new coaches have a better chance, if Baltimore gets the No. 1 seed, Harbaugh has a great chance.
How would you rate this article?
This site contains commercial content. We may be compensated for the links provided on this page. The content on this page is for informational purposes only. Action Network makes no representation or warranty as to the accuracy of the information given or the outcome of any game or event.