2019 MLS Cup Odds and Season Betting Preview
Credit:
Nick Turchiaro-USA TODAY Sports. Pictured: LA Galaxy's Zlatan Ibrahimovic
The 2019 MLS Season begins on March 2nd and the New York Red Bulls (+500) are the betting favorites to win the Cup, followed by Atlanta United (+600) and LA Galaxy (+600).
I've previewed all 24 clubs and broken down the odds to win the 2019 MLS Cup to see if there are any early season value plays.
The 2019 MLS season is upon us with a league-record 24 clubs as FC Cincinnati joins the Eastern Conference. The regular season begins on March 2nd and concludes on Nov. 10 with the MLS Cup.
A new postseason format is also in place with the top-seven teams from each conference qualifying for the playoffs. The top squad in each conference will earn a bye in the first round, and each round will be single-elimination hosted by the better seed.
Atlanta United are the reigning champions after beating the Portland Timbers, 2-0, in the 2018 MLS Cup. They opened as the favorites to repeat, but changes at the club have also adjusted their odds to win.
Here are 2019 MLS Cup odds for all 24 clubs along with key notes for each.
---
Favorites
New York Red Bulls (+500)
Last year's Eastern Conference runners-up are the new favorites to win the whole thing in 2019. They've got talent all around the pitch and signed 18-year-old striker Mathias Jorgensen to help net some goals behind Bradley Wright-Phillips.
The Red Bulls may not match their league-record 71 points from last season, but it won't matter as long as they finally come through in the playoffs.
While I expect the Red Bulls to contend, you're better off waiting to see if their odds increase over the next six months.
Atlanta United (+600)
The 2018 MLS Cup winners opened as the favorites to repeat in 2019, but now sit second behind the New York Red Bulls.
Former head coach Tata Martino has moved on as has star Miguel Almiron, who was sold to Newcastle for a record fee.
The Five Stripes did manage to re-sign striker Josef Martinez and bring in defender Florentin Pogba (brother of Paul and Mathias), and there's still a great vibe through the entire organization. Martinez enters the season as the reigning league MVP and is the +325 favorite to win it again.
A favorable early schedule could also propel them to set the pace in the conference, so those 6-1 odds could dwindle quickly.
LA Galaxy (+600) 
I was very low on last year on the Galaxy last season, and they look to be overpriced once again heading into 2019.
They were dismal defensively and likely will be again, so there's not much reason to bet them at the current odds of +600.
One person that would definitely disagree with that is legend Zlatan Ibrahimovic, who recently had some good things to say about the upcoming campaign.
I think you will see things you didn't see the first year from Galaxy,

I will break every record in the MLS this season.
Ibra is the second-favorite to win league MVP at +375 odds and I firmly believe he'll have another strong year, but just can't say the same for the squad in general, especially since there's a sense that some players could be on the move including striker Ola Kamara.
New York City FC (+900) 
Two key pieces are gone (David Villa and Yangel Herrera) but the Pigeons brought in reinforcements to an already established club.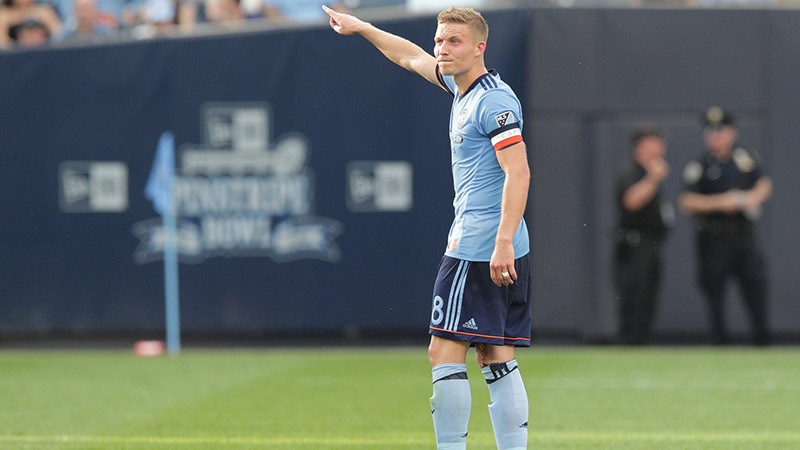 Although NYC FC has been pretty consistent in their first three seasons, I suspect there may be an adjustment period in 2019.
NYC has some difficult matches in the first month of the season ( Toronto FC, LAFC and D.C. United) so if they slip up then odds may climb above +900 pretty quickly.
Los Angeles FC (+1000)
A successful first season saw LAFC finish third in the Western Conference and host a playoff game, and they'll expect even more in 2019 with the starting XI they can put out.
One piece of analysis that I found about LAFC references their style of play leaving them susceptible to upsets by inferior teams, which I found extremely odd considering they had zero losses that could be considered bad in 2018.
Even if they hit some rough patches during the 2019 regular season, I'm excited to see what their overall talent can do in the playoffs.
Seattle Sounders (+1000) 
The Sounders again enter the year with high expectations as they've reached the conference semifinals each of their first 10 seasons in the league.
With young star forward Jordan Morris returning from injury, it's hard not to like their chances of another deep run and potentially lifting the trophy.
I'll certainly be backing them from the start, especially since their opening schedule consists of FC Cincinnati, Colorado, Chicago, Vancouver, RSL and Colorado.
Portland Timbers (+1200)
Last year's runners-up will start this season with 12 straight road matches while new home stadium, Providence Park, finishes construction. This is very similar to what D.C. United went through last year which ending up working out with a playoff berth.
The Timbers will play 11 of their last 12 games at home which is a huge advantage if they're still in the mix at that point, and a massive reason for D.C. United's resurgence in 2018.
Analysts over at MLS.com think the Timbers are the most unpredictable team  with Portland finishing anywhere from 1st to 9th in the West.
In the MLS that's not entirely crazy and may actually be realistic, especially considering the fall from Toronto FC just last year. I'm not interested in odds anywhere below +2500, so this is a pass.
Toronto FC (+1400)
The 2018 MLS season was mostly a disaster for Toronto FC as they dealt with a packed CONCACAF Champions League schedule and a slew of injuries to miss the playoffs entirely.
Surely they'll be looking to re-gain their form from 2017 when they completed the most prolific season in the league's history.
That won't be easy though, as Toronto FC sold superstar Sebastian Giovinco to Saudi Arabia and Victor Vazquez to Qatar amid a number of other personnel concerns.
Striker Jozy Altidore did just sign a new contract at the club but defender Gregory van der Wiel was removed from training camp after an altercation with head coach Greg Vanney. Expect to see an improvement from 2018, but it won't be enough to go all the way.
Sporting Kansas City (+1400) 
Even though they finished as the No. 1 seed in the Western Conference, Sporting KC is flying under the radar in 2019.
Sporting KC sit behind eight other clubs in terms of odds to win the Cup, but they don't have any glaring deficiencies to speak of.
---
Darkhorses
DC United (+1600)
It's been a strange off-season for D.C. United that started with Wayne Rooney getting arrested and Lucho Acosta almost being sold to PSG, but they're still a trendy pick to win it all.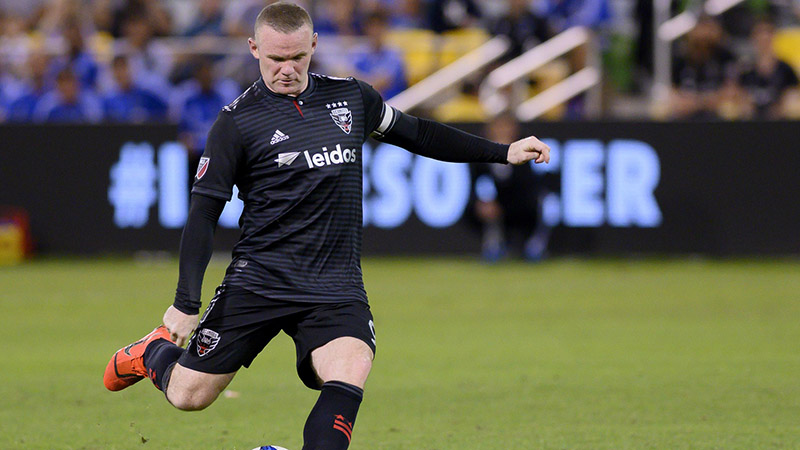 Both players will still start the season and the potential is there for a top-4 conference finish, but I wouldn't feel confident wagering on them.
FC Dallas (+2000) 
The club has brought on an entire new coaching staff after mutually agreeing to part ways with Oscar Pareja, who left for Mexico.
Last year started off very well for Dallas, at least in terms of results, but the season slowly unraveled after a couple of key trades and they were ultimately bounced from the playoffs at home in the first round.
Philadelphia Union (+2000)
Right off the bat I'll say that I do not like the 20-1 odds given to the Union to win the title as they were somewhat lucky to make the playoffs in 2018.
Expectations are high but the defense is young and I think conceding too many goals will ultimately be their demise.
Columbus Crew (+3300)
The Crew made the Eastern Conference Semifinals in 2018 and will expect to make the playoffs once again in 2019.
The team returns 96% of the minutes played from a year ago, but unfortunately 20-year old defender Milton Valenzuela will miss the entire season after undergoing knee surgery.
One big change is new head coach Caleb Porter, who will look for success with Columbus as he did in Portland. There's plenty of reasons to be optimistic and at 33-1 odds, the Crew may be worth a wager before the season begins.
Real Salt Lake (+4000) 
This was one of my longshot picks to win it in 2018 and while that obviously didn't pan out, they're in a decent position to make another playoff appearance in 2019.
They've got numerous attacking options but, like many clubs, will need to step up defensively and I don't see it happening.
Montreal Impact (+5000) 
Montreal fans will want to remember the second half of 2018 and completely obliterate the first half from their memories. The Impact were actually one of the best clubs in the league over the last few months of the year but still fell short of a playoff spot.
They also made some additions including striker Maxi Urruti from FC Dallas. If the Impact can start 2019 like they finished 2018, 50-1 odds will be looking real solid after the first couple months.
Houston Dynamo (+5000) 
Last season was a mixed bag for the Dynamo as they won the U.S. Open Cup and then missed out on the MLS playoffs. Houston also had to deal with some major injuries yet still managed to finish in the top-five in expected goals (xG).
With that said, there are far too many concerns in their defensive unit for me to believe they can even make the playoffs this year, so +5000 is out of the question to win the Cup.
Chicago Fire (+5000) 
On paper, the Fire have some standout players on the roster like Bastian Schweinsteiger, Nico Gaitan and Nemanja Nikolic, but I see 2019 going much of the same as 2018 and missing the playoffs entirely.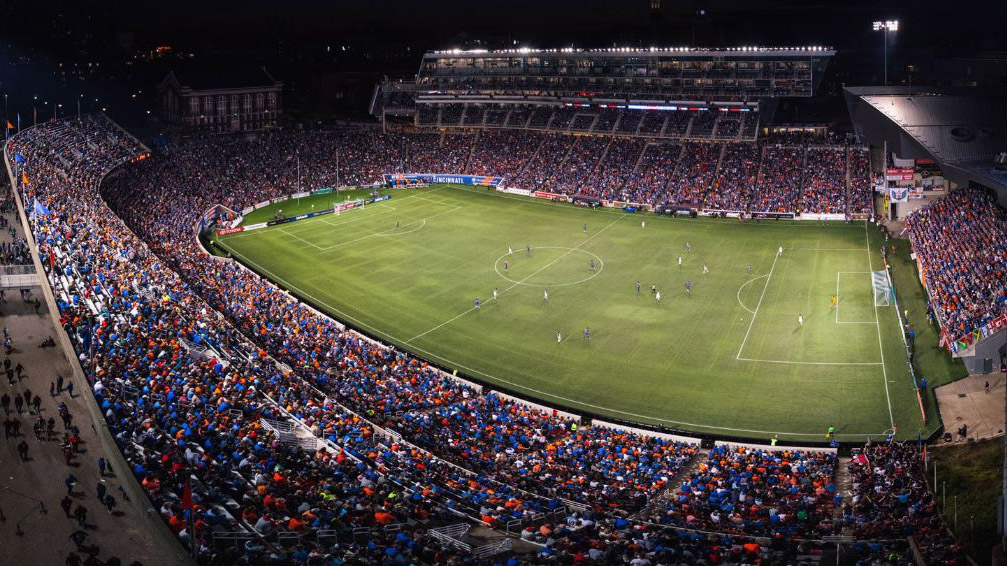 Cincinnati FC (+6600) 
Expectations are somewhat high for the newcomers as they've got better odds than six established teams in the league.
Maybe the Vegas Golden Knights set the precedent by nearly winning a Stanley Cup in their first NHL season, and Cincinnati FC surely look like they could at least sneak into the playoffs.
---
Longshots
Vancouver Whitecaps (+8000) 
Say hello to a new Vancouver squad as more than 60% of last season's playing minutes has moved on to greener pastures.
It's difficult to predict what to expect this season, though most MLS experts think that the Whitecaps will at least be an exciting team to watch. That tends to mean a lot of goals for, and against, which isn't exactly a recipe for long-term success.
New England Revolution (+8000)
Once again the Revs begin the season as a longshot to lift the trophy, and it'll be difficult just to make the playoffs in a strong Eastern Conference.
After a promising start to 2018 under new manager Brad Friedel, everything fell apart in the middle of the season. As a Revs fan I personally like the style Friedel tried to employ, but it seemed as if there was always an excuse for poor performances.
The key offseason moves were acquiring Carles Gil from Deportivo La Coruna and Edgar Castillo from Colorado, two influential players that could make a difference.
However, even my personal bias toward the Revs can't get me to buy on New England as a legit contender yet.
Minnesota United (+10000) 
The Loons have been atrocious the past couple years but they made an honest attempt to improve all around the field. I've got much higher hopes for Minnesota this season than last, but not sure I'd pull the trigger at 100-1 odds.
Colorado Rapids (+10000)
The Rapids made a number of intriguing moves in the offseason as they had to do something to improve on an awful 2017 and 2018. Last year their xGD was -20 and were never really in the playoff picture all season long.
Midfielder Benny Feilhaber joins the fray along with strikers Kei Kamara and Diego Rubio, so there's at least a big of experience and credibility to start.
While I personally won't be making a play on Colorado, I'm keeping an eye on them because they could easily improve on those 100-1 odds.
Orlando City (+10000)
While researching the upcoming MLS season, I came across a perfect quote to sum up Orlando City's 2018 season, via americansocceranalysis.com:
They stepped on every conceivable rake, went out, purchased several new rakes at great expense, and then stepped on all of those as well
Everything went wrong despite winning six-straight games and going undefeated in the month of April. The Lions posted the third worst xGA (expected Goals Against) at 59.9, and the worst actual goals allowed at 72.
They've completely revamped their defense for 2019 and also signed Nani, who could easily be a factor for them on the wing.
San Jose Earthquakes (+10000) 
San Jose should be better than last year, but that likely still won't get them into a playoff spot. A lot would need to go right for this roster to make a deep run, and I don't think there's any current value at 100-1 odds.
Early Season Value Plays
Eastern Conference 
Columbus Crew (+3500) (0.25 units)
Montreal Impact (+5500) (0.25 units)
Western Conference
Seattle Sounders (+1000) (0.75 units)
Los Angeles FC (+1000) (0.75 units)