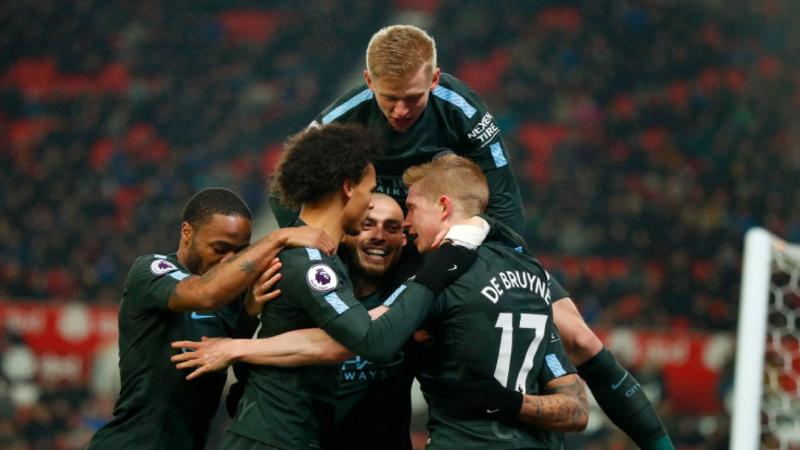 Wednesday's Champions League matchups feature two of the favorites to win the tournament — Barcelona and Manchester City — squaring up against a pair of opponents in Roma and Liverpool that are looking to stage unlikely upsets. Neither of the underdogs is likely to make a serious run at winning the tournament. But each — under the right circumstances — might be able to land an unexpected result in the quarterfinals.
---
Liverpool (+187) vs. Manchester City (+150), Draw (+260)
For long stretches of this season, Manchester City have looked like the best team in the world. They're currently coasting to a Premier League title. They have a 16-point lead with seven matches left to play. They've scored 88 goals, 13 more than anybody else in the league, and have conceded only 21, two fewer than the next best defensive team. They've lost a grand total of one Premier League match. Of course, that one loss was to Liverpool, which makes things interesting.
Liverpool, under manager Jurgen Klopp, are well-aware that the usual rules for staging an upset simply don't apply to Manchester City. Usually a surprise result from an underdog comes from a committed and conservative defensive performance combined with an extremely efficient counterattack or two. Eke out a tight 1-0 win at home and then defend for your life in the second leg on the road, before maybe nabbing a goal against the run of play late in the game to clinch victory. Liverpool, on the other hand, beat City, 4-3, in a wild shootout on Jan. 14th.
Manchester City play a unique brand of attacking soccer. They combine copious amounts of possession, 66.6% is significantly ahead of second-place Tottenham Hotspur's 58.7, with the ability to move the ball from back to front quickly when they see an opportunity. It's a delicate balance that depends on both David Silva and Kevin De Bruyne, two extremely attacking players, in the middle of the field with only Fernandinho as real defensive cover.
Get The Edge
LIMITED TIME OFFER - 60% OFF