Brazil vs Argentina Prediction | International Soccer Picks
Credit:
Marcos Brindicci/Getty. Pictured: Lionel Messi.
Brazil vs Argentina Odds
Brazil Odds
+150
Argentina Odds
+200
Draw
+200
Over / Under

2.5

 +150 / -200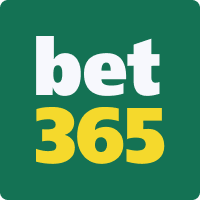 One of the best rivalries in world football takes place in Rio De Janeiro on Tuesday evening, as Brazil battle Argentina in World Cup Qualifying.
Brazil are in a bad run of form under Fernando Diniz, picking up one point in their last three qualifying matches. The results came against Venezuela, Uruguay and Colombia. They are lucky that it's an expanded World Cup field for 2026 with six countries automatically qualifying for the tournament. However, if this bad run of form continues, it will not be a good sign for their chances at winning Copa America this summer.
Argentina suffered their first defeat since the opening loss at the World Cup to Saudi Arabia, losing 2-0 to Uruguay. The loss showed that Argentina are not invincible and that maybe they aren't the favorites to win Copa America this summer. This will be a fantastic test on the road against their rivals to see if that result against Uruguay was a fluke or a worrying sign to come.
Read on for my Brazil vs Argentina prediction.
ESPN Bet is here. Check out our latest promo code.
---
Diniz is pulling double duty right now, managing Fluminense and the Brazilian National Team. He is not the conventional type of manager that you would typically see watching European football. A lot of managers throughout Europe believe in a positional-based system where players hold their positions in build up to force teams out of their defensive blocks.
He has a different philosophy that some have called "relational" football. Diniz's system is largely a system that has been prevalent in Brazil for ages in which the idea is to get all of the players in build up as close to the ball as possible. He wants his players to use short combination passes that are always going forward. It's worked for him at Fluminense, as he recently won the Copa Liberatores over Boca Juniors, but instilling this completely different system with a team full of European players.
That is why you've seen the results fall off in recent games against teams that can play good compact defensive blocks or can disrupt Brazil when they try to play this way.
The other problem with Brazil right now is the injury list. So far, Neymar, Vinicius Jr., Casemiro and Richarlison are all out, and I would argue Neymar is the biggest loss of those four. Neymar played in this type of system growing up in Brazil and when he was available, he was the one dropping deep in build up to connect the play and create an overload wherever necessary.
Bruno Guimarães has become the main man in the middle for Brazil trying to take over this role, but he hasn't done it successfully because he plays in a transitional based system with Newcastle. Far too often he is looking to switch the play or play a long ball up to the forwards, which is not ideal in Diniz's system.
---
Even though Argentina can put up goals in bunches because they have Lionel Messi, their style of play naturally leads towards more lower scoring-type matches.
Take their first four World Cup Qualifying matches. What Argentina were trying to do for the entire match was overload the middle of the pitch. Ecuador were not trying to press them in when they were building up in a 3-2-5, but once they got the ball into the final third there were often five players in the middle of the pitch trying to create space for Messi to come receive the ball. So, opponents are playing very narrow low blocks to try to combat this. The problem is against Ecuador and Paraguay, Argentina struggled to create high quality chances from build up play.
Because of that it meant that Argentina's opponents would often be in 1 v 1 situations in wide areas against Argentina's fullbacks who had gotten forward. Most teams are fine with this because Argentina's fullbacks are not anywhere close to as elite as to what they have in the middle of the pitch. Molina and Acuna aren't the types of fullbacks that are going to change a game or help you consistently win 1 v 1 battles in wide areas.
The real question in this match is what does Argentina do when they aren't controlling a majority of the possession and how truly good they are against good offensive teams? They have struggled against transitional based teams that can hit you with pace (Saudi Arabia & France), so it was no surprise that Marcelo Bielsa's Uruguay punished them on the counter multiple times. The good news for them in this match is Brazil's pace is going to be much slower as they try to build out of the back. So, that means Argentina are going to have to be good with their pressing or solid in their defensive block.
---
Brazil vs Argentina
Prediction
This is truly a fascinating battle between two of the best footballing nations in the world. Argentina have been dominating on the ball for a long time now and haven't really faced a team that is going to consistently out-possess them and try to play thorough them via build up the way Brazil to going to try.
However, given where Diniz's tactics are right now and how Brazil are struggling to implement them, they aren't quite ready for the world champions.
Both of these teams play a slow pace. They want to slowly build out of the back using a lot of short passes to bypass their opponents. Brazil's system is less position-less and aimed at creating overloads on one side of the pitch, while Argentina want to create overloads centrally to free up space for Messi.
These are also two of the best defensive teams in the world as both are allowing under 0.80 xG per 90 minutes over the past two years. So, with that in mind, I think we have a bit of a stalemate on our hands, which is kind of typical between these two teams as the last time both teams scored in the match was in World Cup Qualifying in 2015.
Pick: Both Teams to Score – No (-135 via DraftKings) 
How would you rate this article?
This site contains commercial content. We may be compensated for the links provided on this page. The content on this page is for informational purposes only. Action Network makes no representation or warranty as to the accuracy of the information given or the outcome of any game or event.