Dabbundo's Matchweek 4 Deep Dive: Brighton Finally Regressing; Juventus No Longer Serie A Favorite
Credit:
David Horton – CameraSport via Getty Images. Pictured: Brighton & Hove Albion players celebrate.
Europe's biggest soccer leagues returned from a brief hiatus due to the international break last weekend with plenty of drama, late winners and comebacks.
Manchester United won 4-1 on Cristiano Ronaldo's second debut with the club, Bayern Munich steamrolled over RB Leipzig, 4-1, in a thrilling Bundesliga clash.
Liverpool, Manchester City and Chelsea all had varying degrees of comfort in their victories this weekend, while Wolves and Arsenal won their first games of the season. Tottenham is no longer in first after losing 3-0 at Crystal Palace, ending its lucky run of three straight 1-0 victories.
Here's various thoughts and observations from a weekend of European soccer action:
Top 4 Already Over in Premier League
It appeared that when the season began that there were four teams clearly above the rest in the Premier League.
The first four matchweeks have proven that to be the case. Sure, Manchester United dropped points to Southampton and Manchester City lost to Spurs, but in the other 12 games that involved Chelsea, City, United and Liverpool that weren't against one another, the team in the top four has won every single match.
The performances have been equally as lopsided, save for a United lucky win against Wolves. City thrashed relegation candidate Norwich, but also easily handled Arsenal and Leicester City without allowing many clear chances at all. Chelsea smushed Crystal Palace and won easily at Arsenal.
Liverpool dominated Leeds, Norwich and Burnley. The top four in the PL is often decided by being good enough to wreck the bottom teams, and the current four has shown they are more than capable of doing that. With Spurs, Arsenal and Leicester — the expected closest challengers — all appearing to be pretty mediocre, the top four might already be over.
My projections show a pretty sizable gap between the fourth best team in the league (United) and fifth (West Ham). The Hammers, plus the aforementioned trio and Everton, are a clear step below the top four.
Let's hope for a compelling title race, because with United now adding the shots and goals of Cristiano Ronaldo, the Red Devils are pulling the ladder up behind them and shutting out the chance of a top four usurper. The race is already over, the next few months will show why.
I wouldn't be surprised if the gap is more than 10 points by year's end.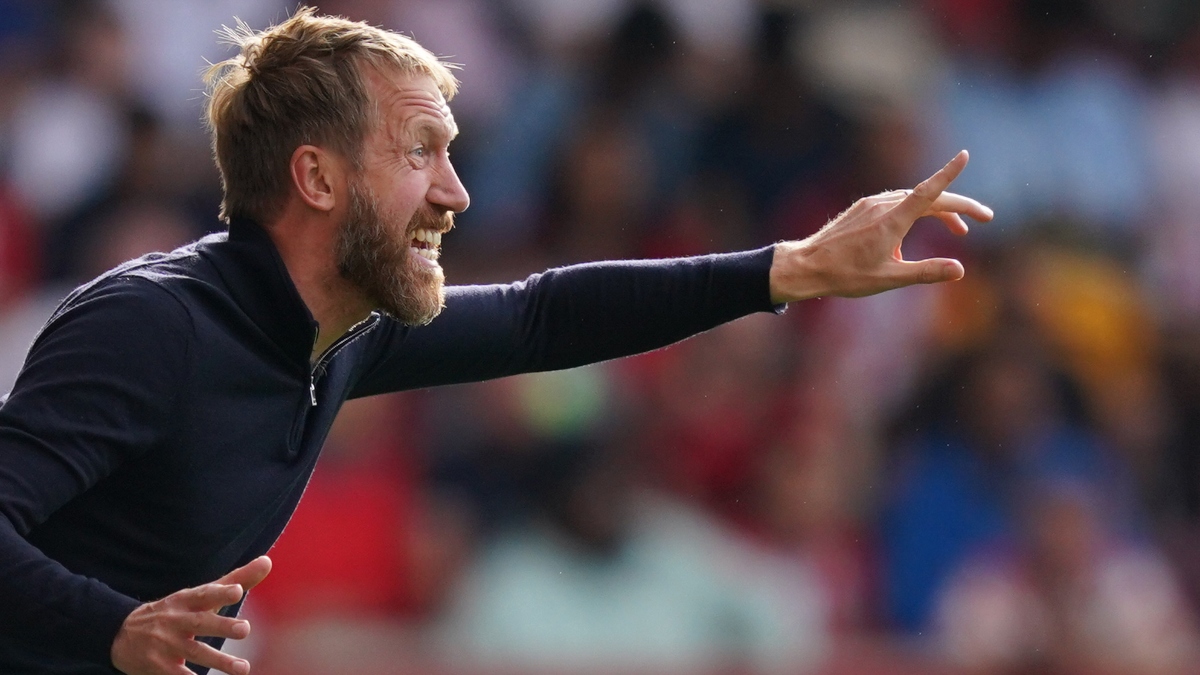 It's Time to Talk About Brighton & Hove Albion
Through four matches, Brighton are not playing as well as they were last season.
Yet through four matches, the Seagulls are sitting in sixth place on nine points with three wins and one loss. At this point last year, Brighton had just three points.
Soccer is a beautiful sport with so much variance. The low-event nature of the sport tends to create strong results biases that greatly impact the perception of a certain team, even if the true talent and ability of said team is quite different.
All of us at Action Network have written about Brighton's bad luck in the last year. Opponents ran hot shooting against them. They ran cold in front of goal. Brighton were extremely unlucky in one-goal games, allowed a ton of late goals and dropped points everywhere despite great underlying performances that suggested they should have even a top six or seven team.
Many pundits and talking heads claimed their players weren't clinical and they lacked finishing ability. Other said they didn't have the mentality or instinct to close out games or see out results. The truth? Variance. Brighton now has a come back 2-1 win against Burnley despite a poor performance for most of the match. They stole a late win at Brentford last Saturday in stoppage time despite totaling four shots.
Brighton has now won two games in which they lost the xG battle. The team is 2-1 in one-goal games after being the league's worst team in that statistic last season. Brighton has five goals from 3.9 xG and conceded three goals from 4.2 xG allowed. The Seagulls have run even in expected goals despite not actually playing any top teams in the league.
They'll almost certainly finish higher in the PL table this season, despite not playing as well as they did last year. Their performances were abnormally good last season, and the results were abnormally bad. Once both of those even out, the Seagulls should finish solidly in the midtable.
Brighton Then & Now
| Season | xG Differential per 90 | League Position |
| --- | --- | --- |
| 2020/21 | +0.37 | 16th |
| 2021/22 | -0.06 | 5th |
Brighton hosts Leicester City this weekend at the American Express Community Stadium, where they're currently slight underdogs at home. Given Leicester's issues in attack this year, where the Foxes are bottom five in almost every attacking category, that game is ripe for an under.
The Seagulls haven't been nearly as effective offensively through four matches this season and Leicester is the best defense that they have played. I already played under 2.5 at -115 and would play it down to 2.25 odds on the Asian Handicap.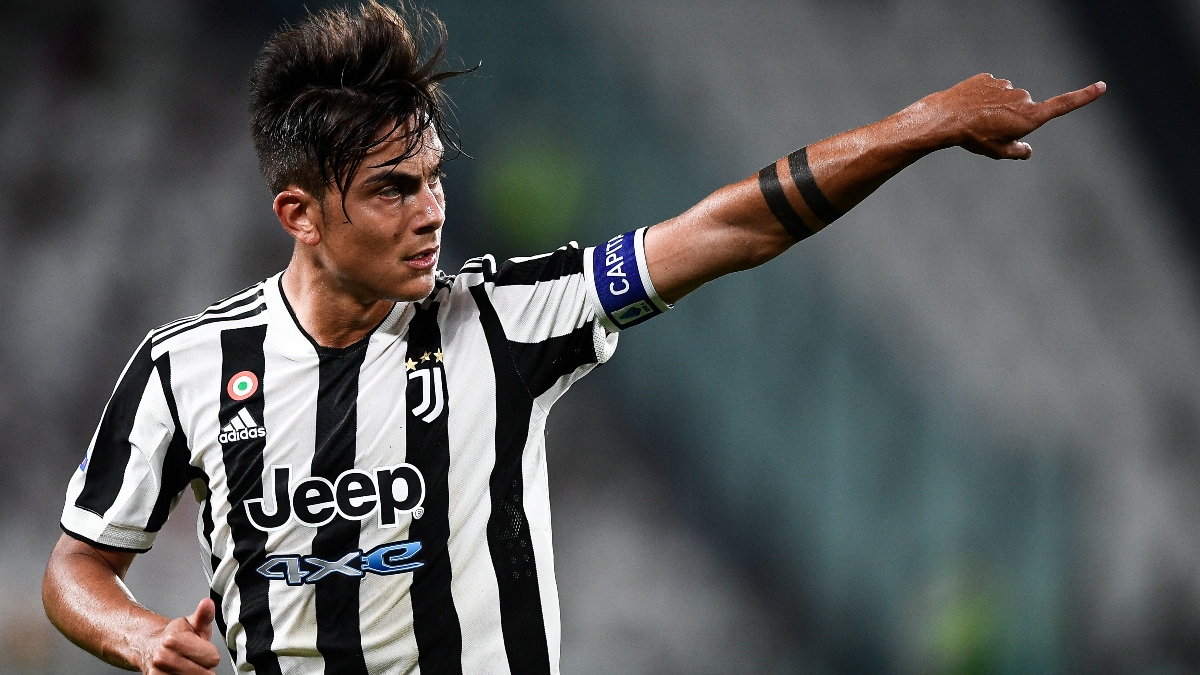 Expecting Juventus to Be Great, But That Might Not Be Case
Juventus dropped points in both of its first two matches to begin the new season under new (old) manager Massimiliano Allegri. A draw with Udinese and a loss to Empoli are concerning, but not time to hit the panic button. Most thought they'd return from the international break, beat Napoli and regain the form they're expected to have in Serie A.
But after taking an early lead vs. Napoli, they lost 2-1 to Luciano Spaletti's men. A late goal from Kalidou Koulibaly now has Juve with one point from the first nine available. Their actual GDiff is -2, and expected is -1.8, meaning they've been as bad as advertised.
Juventus lost Ronaldo's shot and goal production and haven't really replaced him at the point of attack. Moise Kean is a good addition and Alvaro Morata is a solid attacker, but neither of them are matching Ronaldo's output. The center of midfield is bolstered by the addition of Manuel Locatelli, but it has looked disjointed through three matches.
Juventus is 11th in shots per 90, its defense is 17th in shots conceded and the Old Lady is 14th in non-penalty xG allowed. How long can Juventus rely on Leonardo Bonucci and Giorgio Chiellini at the back with mediocre full backs? Matthias de Ligt is in the picture and an excellent young defender but this Juventus team has less peak-age, on paper talent than it has had in a long time.
Allegri is notoriously anti-analytics and while he's had a lot of success in the past with Juventus, it's very possible the game has passed him up a bit in recent years. Serie A is as wide open as it's ever been with Inter Milan losing key players, Juventus sliding and multiple teams rising to challenge for the league title.
After opening as the odds-on favorites to win Serie A, Juventus have fallen to the second-choice behind Inter Milan at +380. And there's plenty of company as Atalanta, Roma, Napoli and AC Milan are all between +500 and +700 odds.
Sunday's home game against AC Milan will go a long way toward determining if it's time to hit the panic button in Turin. Anything short of a win and, more importantly, a convincing performance, and it might really be time to fret.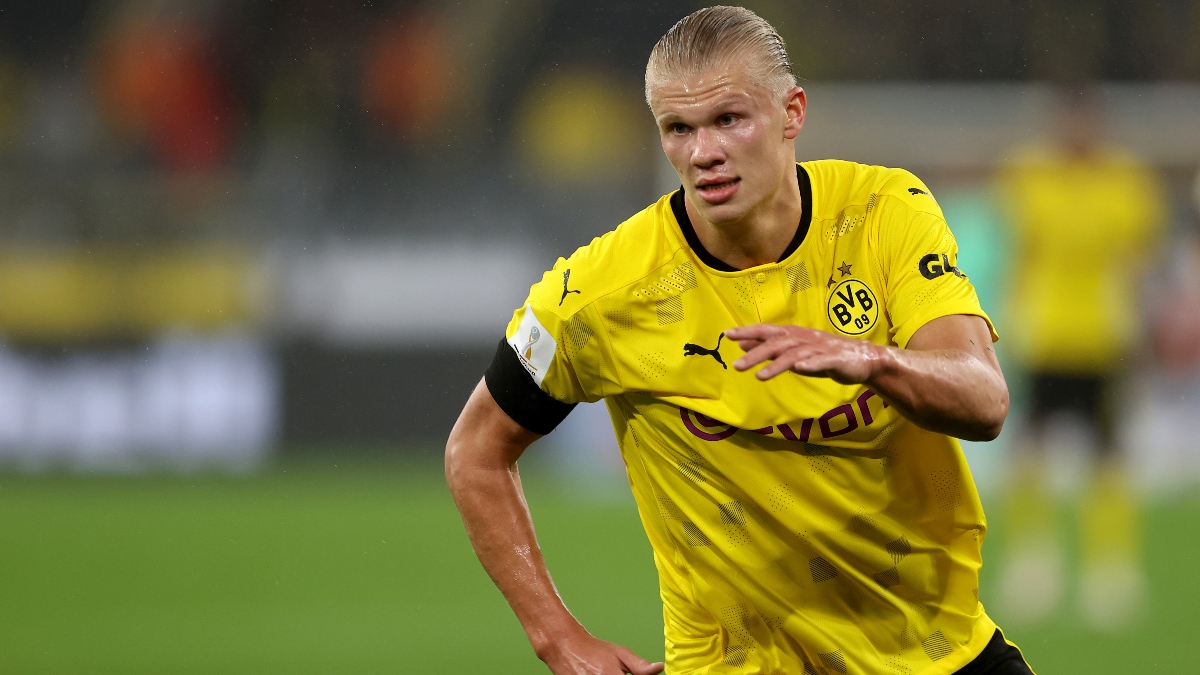 Game of the Weekend: Borussia Dortmund 4, Bayer Leverkusen 3
Dortmund (+125) came from behind on three separate occasions against Leverkusen on the road last Saturday, rallying from 1-0, 2-1 and 3-2 down to take all three points.
The Bundesliga has been even more bonkers than usual to start the season, and while Dortmund totally dominated the balance of the chances, some excellent shooting from Leverkusen kept the game close.
Leverkusen produced three goals from 0.9 xG on 11 total shots. When you account for the quality of the shot attempt, their post-shot xG was 2.4, though, indicating they had an excellent shooting day.
Leverkusen went up 1-0 on the first shot of the game through Florian Wirtz, took a 2-1 lead just before halftime on a Patrik Schick shot from the edge of the box and then took a 55th minute lead after Moussa Diaby scored from 20 yards out with a shot into the bottom corner.
Dortmund dominated the possession and flow of the game based on progressive passing and carries numbers. They produced 2.1 xG from 13 shots, furthering their lead in xG per shot in the German top flight. Generating high quality shots from close to goal was a staple of Marco Rose's Borussia Mönchengladbach teams and has already translated for Dortmund this year.
Erling Haaland netted two more goals (one penalty) but Leverkusen did an excellent job of corralling the young star as he managed just two shots from open play.
Much like last season, Leverkusen has started the year on a finishing tear, with 12 goals from 5.7 xG. And much like last year, the finishing regression will come and they look to be nothing more than a Europa League team for next season.
Dortmund's defense has been really unlucky with opponent shooting this season, as their opponents have run really hot shooting against them with an average PSxG of 0.53 per shot on target. That is a noisy short-term indicator as Dortmund continues to improve under Rose this season.
How would you rate this article?
This site contains commercial content. We may be compensated for the links provided on this page. The content on this page is for informational purposes only. Action Network makes no representation or warranty as to the accuracy of the information given or the outcome of any game or event.