English Premier League 2021/22 Season Preview, Tips and Best Bets: Title Predictions, Longshots, Relegation & Golden Boot
Credit:
Michael Regan/Getty Images.
The 2021/22 English Premier League season gets underway on Friday, Aug. 13 when newly promoted Brentford takes on Arsenal at 3 p.m. ET.
Parity isn't ever really a theme in the Premier League, but this season projects to be even more top-heavy than usual with Manchester City (-165) checking in as an odds-on favorite to repeat as Premier League champions with Chelsea (+500), Liverpool (+550) and Manchester United (+750) expected to provide the stiffest competition for the Cityzens. No other team is listed below +5000 at DraftKings, which tells you that oddsmakers believe that Arsenal (+5000) and Tottenham (+5000) could be staring down another disappointing campaign, while Leicester City (+5000) remain a viable threat to gatecrash the top-4.
The next tier features four teams that underwent very different offseasons. Everton (+10000) looked like they could be a promising outfit under Carlo Ancelotti, but he was wooed back to Real Madrid, leaving the Toffees scrambling to replace the Champions League winner. They caused a Twitter Riot by replacing Ancelotti with Rafa Benitez, who won the Champions League with rival Liverpool back in 2005. Things feel quite unsettled on Merseyside at the moment.
Leeds United, on the other hand, enjoyed a relatively calm offseason after finishing ninth in their long awaited return to the Premier League in 2020/21. Marcelo Bielsa's high-flying Peacocks also check in at 100/1 and could be a popular sleeper to finish inside the top-6 in '21/22.
West Ham United (+15000) and David Moyes turned a lot of folks into believers with their impressive sixth-place finish last season, but the transfer window has not been kind to them as they weren't able to convince Jesse Lingard to stay following his renaissance loan spell last spring.
And then there's Aston Villa (+15000). The Jack Grealish saga has finally come to an end with the club icon moving to Manchester City, but the Villans did a lot of impressive work to make up for his loss by bringing in Danny Ings, Leon Bailey and Emiliano Buendia.
Everyone's favorite positive regression candidate, Brighton & Hove Albion, check in at 250/1, in between Wolverhampton Wanderers (+20000) and Southampton (+40000).
At the wrong end of the table sit Watford and Norwich City, who are co-favorites to be relegated in their return to the Premier League at -110. Bookmakers also expect Brentford (+120), Crystal Palace (+175), Burnley (+225) and Newcastle (+275) to struggle to stay up.
Now that the stage is set and Matchweek 1 is in on the horizon, it's time to talk about our favorite bets for the upcoming campaign.

Premier League Title Bets
Chelsea (+500, DraftKings)
Thomas Tuchel took over Chelsea on Jan. 27 and proceeded to not only salvage the season, but cap it off with a Champions League trophy.
The German manager revamped Chelsea's system, electing to play out of a 3-4-2-1 instead of the 4-3-3 that we saw the Blues play under Frank Lampard. Tuchel's adjustment allowed Chelsea much more tactical flexibility and allowed him to adapt on the fly based on how the match was going. Whatever Tuchel did seemed to work as Chelsea amassed a +20.91 expected goal differential (xGD) when playing out of the 3-4-2-1.
Chelsea should also benefit from the fact that they will return almost the entire first-team squad from 2020/21. Last summer's signings, Timo Werner, Kai Havertz and Hakim Ziyech all have a season under their belts and it looks like they will likely be joined by Romelu Lukaku.
Lukaku scored 28 goals and average 0.73 xG per 90 minutes for Inter Milan last season and will provide something that Chelsea lacked at times last season: Clinical finishing.
Chelsea led the Premier League with 42.74 expected points (xPoints) after they hired Tuchel and then went on to win the Champions League. There is no reason that this team should be above +300 in the outright market.
Chelsea (+500)
I think both teams at +500 have value, assuming Virgil van Dijk and Joe Gomez are fully fit entering this season in Liverpool's defense.
I'm going to back Chelsea, though, coming off a Champions League triumph. The Blues were fantastic down the stretch under Thomas Tuchel, proving they have the defensive metal necessary to win the Premier League.
They're also going to be improved going forward. Timo Werner is due for a bigger season after being the Brighton of Premier League players in his debut campaign in England, while Kai Havertz also showed signs of breaking out late last season.
Chelsea's approach is not sexy, but as long as it doesn't change too much in Tuchel's first full season in charge, it's one that's capable of winning a championship.
Chelsea (+500)
Manchester City is probably going to win the Premier League yet again, but at -165, they're quite overvalued to repeat. The next best team is Thomas Tuchel's Chelsea, who were really the best team in the league in the final stretch of the season. They were also second best based on expected goals and made the biggest improvement of the non-City teams when they added Romelu Lukaku.
Chelsea's defensive possession structure under Tuchel was perfect for the era, it suffocated teams and now the Blues have an elite striker to help avoid some costly 0-0 and 1-1 draws by increasing their attacking output. Kai Havertz has the potential for an excellent year after a great finish to the campaign and solid Euros for Germany.
The versatility in the squad and depth will enable them to compete both domestically and in Europe as well. If you're looking to bet anyone other than City, it's Chelsea or pass.
Chelsea (+500)
Well, it looks like we have a bit of a theme going here.
The reigning Champions League winner is still loaded with world-class talent front to back. The usual suspects — Kai Havertz, Mason Mount, N'Golo Kante, Timo Werner and Christian Pulisic — all return, but what put me on the Blues is the return of striker Romelu Lukaku. The Belgian international is making his return to Stamford Bridge via a roughly $115 million transfer from Serie A champion Inter Milan.
Adding a star forward like Lukaku, who scored 28 goals for Inter last season, is only going to make Chelsea even more dangerous on its attack. It also gives the Blues a better option and gives them a better option than Werner, who hasn't lived up to the hype coming since arriving from Bundesliga outfit RB Leipzig.
So, we're either going to look great as a group or fall flat on our faces like Southampton did during the second half of last season's EPL campaign. Hopefully, it's the former since I truly believe Chelsea has more than enough on its attack to go along with a defense that's as good as any other in England's top flight.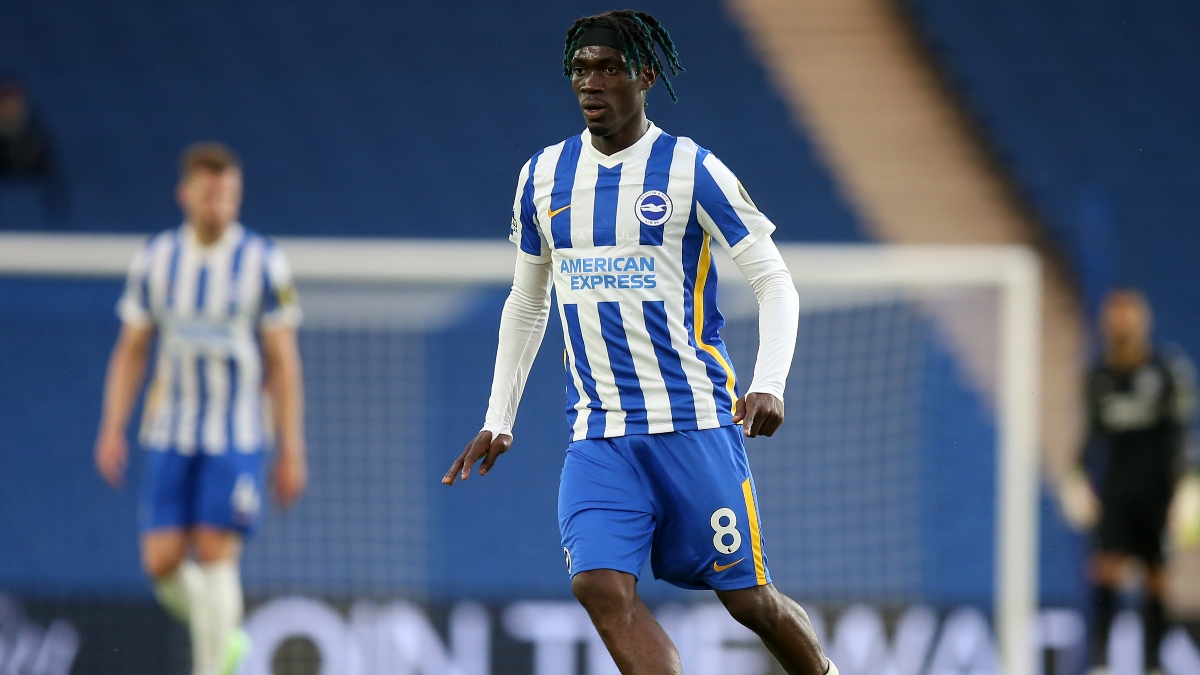 Sleepers
BJ Cunningham
Brighton & Hove Albion (+25000, DraftKings)
Favorite bet: Top team outside of Big 6 (+1000, DraftKings)
If you're someone who uses expected goals and other advanced metrics to follow the Premier League you knew this was coming. I have never seen, nor do I think I will ever again see, anything like what Brighton did in 2020/21. The Seagulls' +13.91 xG differential was good enough for fifth-best in the Premier League, but somehow they finished with a -6 goal differential and only 41 points.
In their 19 home games Brighton posted a +18.13 xGD and conceded just 0.81 xG per match. Only Manchester City and Chelsea had a better xG differential at home in '20/21. And yet, Brighton finished with a 0 goal differential and collected just 21 of a possible 57 points at the American Express Community Stadium.
In fact, based on xG and xPoints, the Seagulls should have finished 11 spots higher in England's top flight. Brighton deserved to be fighting for a spot in Europa League, but instead they were mired in a relegation battle.
The good news is that Graham Potter was able to keep most of his squad intact. Ben White is a big loss on defense, but the Seagulls solidified the middle of the pitch by signing Enock Mwepu, who is a dream partner for Yves Bissouma in the midfield. Mwepu and Bissouma are very similar players and that should be a good thing for Mwepu's prospects in the Premier League because Bissouma was one of the most impressive midfielders in the division in 2020/21, finishing 11th in successful pressures and second in tackles won. What's more is that Mwepu can basically play anywhere on the pitch if needed. He featured at six different positions during his time at RB Salzburg, from attacking midfielder all the way to left back, and earned the nickname "The Computer" for his tactical genius and ability to make quick, correct decisions when passing the ball in tight spaces.
Brighton finished with the best statistical portfolio of any team outside of the Big 6 (Manchester City, Manchester United, Chelsea, Liverpool, Arsenal, Tottenham) last season, so I see no reason that they should be the sixth-favorite in this market. I think they should be closer to +250 and in between Leicester (+130) and Leeds/Everton at +550.
Anthony Dabbundo
Brighton (+25000)
Favorite bet: Brighton to finish top-10 (+175, BetMGM)
Like BJ and the whole analytics community, I too love Brighton. I bet them over 45.5 points and +190 to finish top 10. Brighton's defense was historically unlucky in 2020-21 because of opponents' shot quality and poor goalkeeping early in the year. Their attackers finished at a poor rate that tends to regress to the mean. But even with the shooting regression aside, Brighton is well suited for COVID-19 era soccer with slow build-up, limiting pressing and generally slow paced games.
They are excellent at pressing success rate and opponent pressing success rate allowed. They dominated the field-tilt against lower-tier and midtable PL sides last year. They also ran really cold in one-goal games. Brighton can handle losing Ben White and can still finish inside the top 10, where they really should have been last year.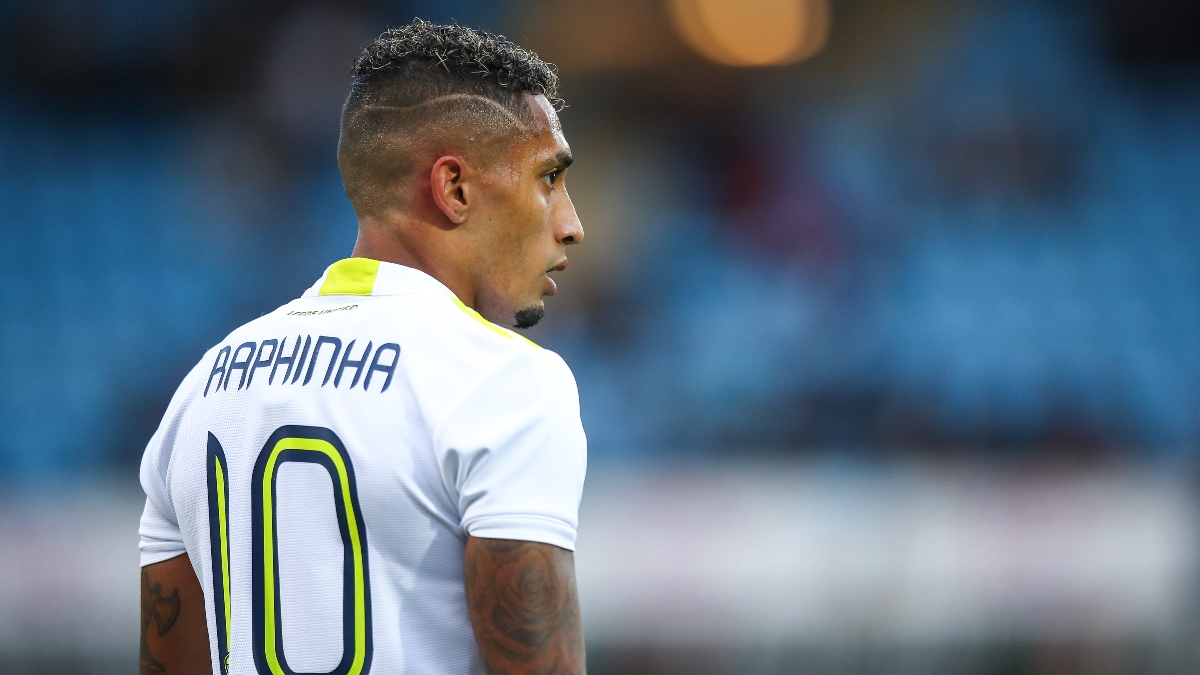 Jeremy Pond
Leeds United (+15000) & Brighton (+25000)
Favorite bet(s): Leeds to win the Premier League (+15000, BetMGM) & Brighton to finish top-10 (+175)
My love for the lads from Elland Road has been well documented in the past, so maybe I'm slightly blinded by the Peacocks' beautiful feathers a tad. However, if you're looking for a live longshot at these odds or further out, this is the best bet on the board.
Manager Marcelo Bielsa more than delivered for Leeds in his first season at the helm, leading the club to a ninth-place finish with 59 points. Yet, as much as the Peacocks we're "must-see" TV practically every time they stepped foot on the pitch, they're going to have to improve on the defensive front. Leeds finished with a ghastly 62.9 expected goals against that was the second-worst number in the entire league.
That said, I have faith in former New York City FC man Jack Harrison and the crew that it can put together some of that magic that saw them go unbeaten (win and draw) against league champion Manchester City last season.
The Peacocks had a magical run late in its campaign, going unbeaten in 10 of their last 11 league affairs. And you ask who that lone setback came against? Well, what a lovely transition we have here. It was none other than the Seagulls of Brighton & Hove Albion, who earned a 2-1 victory in the game.
It was one of the few bright spots for Brighton that came during a season where it had some of the league's best advanced metrics, but some of the worst luck in Premier League history. The Seagulls were in a relegation battle much of the season, only to creep away from trouble late en route to a 16th-place finish.
Bottom line, that was a top-10 club last season and if Brighton can get any sort of finishing from Neal Maupay and the attack it should be in contention for a top-eight effort and maybe even a Europa League berth.
Matt Trebby
Aston Villa (+20000)
Favorite bet: Top team outside of Big 6 (+600, DraftKings)
No Jack Grealish, no problem. Who's with me?
It's not necessarily that straightforward, especially given how mightily Aston Villa struggled last season without their now former talisman.
To start the season, when Grealish was mostly fit, Villa looked like they were going to be a potential Champions League surprise in the Premier League.
Here are Villa's breakdowns through Jan. 7 of last season, the end of the holiday fixtures, which is about when Grealish suffered an injury that kept him out for most of the season:
26 points from 15 games, +11.04 NPxGD
29 points from 23 games, -7.57 NPxGD
Obviously, Grealish is now gone, and that's not great.
The issue was a significant lack of chance creation without the England international, an issue that Villa are much more prepared to deal with this season.
The two key signings were Emi Buendia from Norwich City and Leon Bailey from Bayer Leverkusen, as well as Danny Ings from Southampton. How Villa plan on fitting Ings and fellow striker Ollie Watkins in the team remains to be seen, but Buendia and Bailey were necessary signings.
Buendia thrived last season in the Championship, as well as during Norwich City's 2019-20 campaign in the Premier League. He ranked among the best in the league that year in shot-creating actions, and he registered double-digit goals and assists last year.
Bailey, meanwhile, provides necessary pace out on the wing. The rest of his game can be inconsistent, but the Jamaican international possess blistering speed that can change a game.
Between those two and the returning Bertrand Traore, Villa are much better without Grealish.
The backline is stable and returns everyone from last season, with Tyrone Mings and goalkeeper Emiliano Martinez gaining some fantastic experience and confidence from the international ventures over the summer.
How I'm backing Villa is to be the top club outside of the top six on DraftKings. You can get them at +600 to finish above everybody except Manchester City, Manchester United, Chelsea, Liverpool, Arsenal and Tottenham.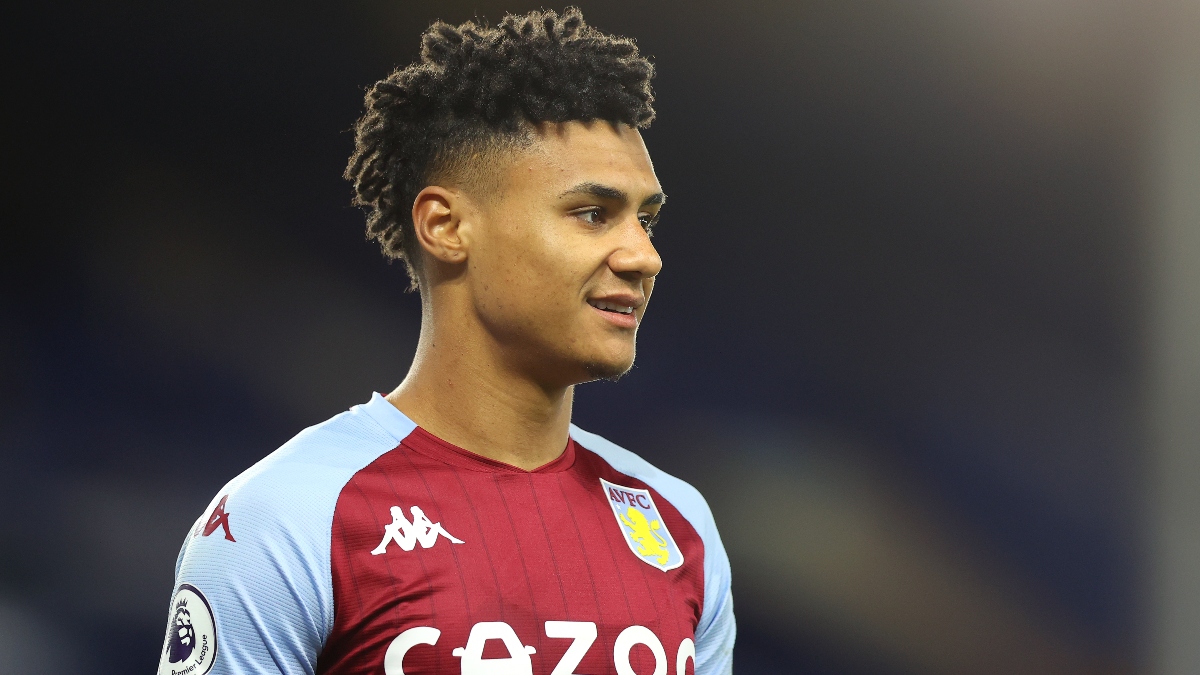 Aston Villa (+20000)
Favorite bet: Top at Christmas (+8000, bet365)
You have to hand it to Aston Villa.
As Villa's CEO, Christian Purslow, said last week, you can't replace Jack Grealish with just one player. Instead of waiting for Grealish to make his long-awaited transfer to Manchester City official and then scrambling to replace him late in the transfer window, Villa got ahead of things by signing creative sparkplug Emiliano Buendia from Norwich, dynamic winger Leon Bailey from Bayer Leverkusen and chance-finisher Danny Ings from Southampton. None of them are as dynamic as Grealish individually, but together the three of them should be able to make up for the production that Grealish will take with him to the Etihad.
Last season Villa finished in 11th-place with 55 points and a +9 goal differential. That's nothing to write home about, and neither was their +0.1 xG differential, but it was a marked improvement from the previous campaign when they looked a shoo-in for relegation until an impressive escape during Project Restart.
Ings, Buendia and Ollie Watkins will lead the line, but there are a bunch of nifty role players on this team like Douglas Luiz, John McGinn, Matt Targett and Matty Cash. Throw in a decent center-back partnership featuring Tyrone Mings and Ezri Konsa and you can start to see there's serious upside to this roster.
There's virtually no chance that any team outside of City, Chelsea, Liverpool or Manchester United capture the title at the end of the season, but by cutting the season in half you invite more variance and that opens some doors for craziness.
If you think back to last season, teams were climbing up and down the table like crazy in the first few months of the season. On Dec. 15, Southampton was just two points behind Tottenham and Liverpool, who were tied at the top of table. A few days later, Liverpool were in first and Everton were right behind them in second. And wouldn't you know that eventual titlists, Man City, sat in 8th-place on Christmas Day last season. What I'm trying to say is that weird stuff can happen in the first few months of a season, even in a league that famously lacks parity.
Relegation Bets
BJ Cunningham
Watford (+100, BetMGM)
Watford was lucky to finish second and earn automatic promotion from the Championship last season. The Hornets posted a +33 goal differential, but their xG differential was over 10 lower at +20.8. So, let's do some quick math:
On average since 2005, teams coming up from the Championship have allowed 54% more goals per match in the Premier League than they did in the second division. Conversely, offenses see about 35% less goals scored per match in the Premier League than in the Championship. So, if we take Watford's xGF in the Championship per match of 1.48 + (1.48 x -35%), they will average 0.97 xG per match in the Premier League. Then if we take their 1.02 xGA per match + (1.02 x 54%), we get 1.57 xGA per match in the Premier League.
If we take 0.97 xGF per match times 38 matches, we get 36.86 expected goals for and if we take 1.57 times 38 matches, we get 59.66 expected goals allowed for a -22.80 expected goal differential.
That -22.80 expected goal differential is dead last coming into the season since the other two promoted teams Norwich and Brentford had better xG differentials in the Championship last season and the only team that survived relegation with a xGD worse than -20 was Burnley.
Watford also made no significant moves in the transfer market and their average per player squad value is the lowest in the Premier League per transfermarkt.com.
I would play -120 or better on Watford to go down.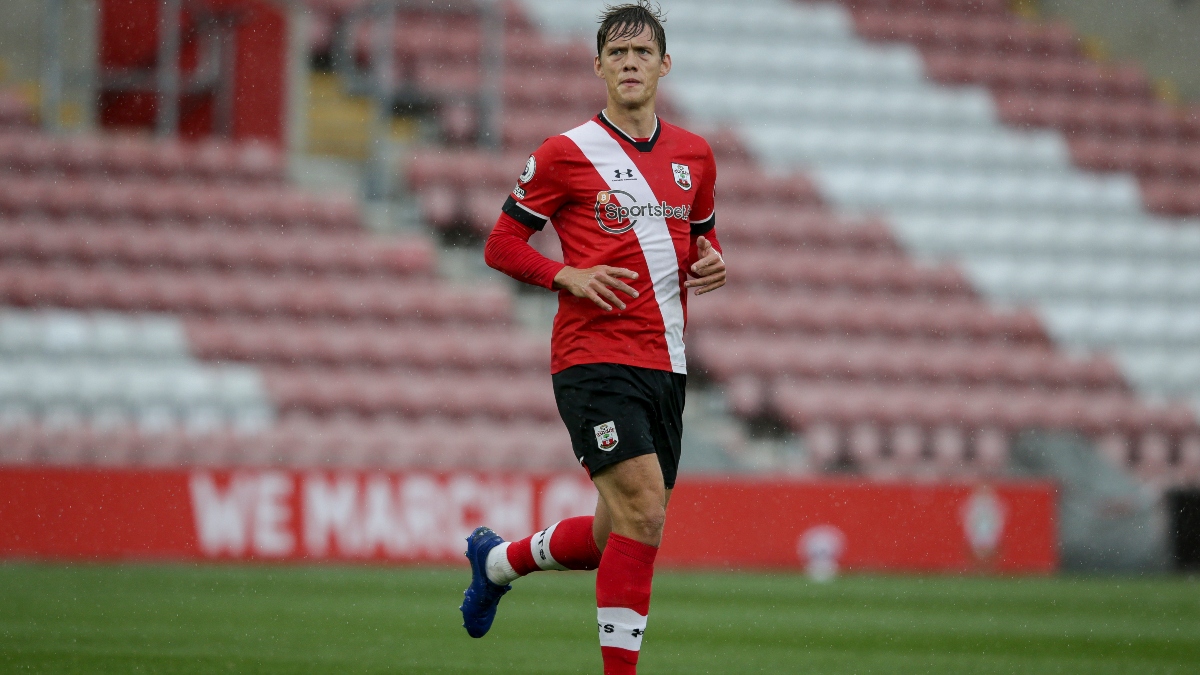 Anthony Dabbundo
Southampton (+550, FanDuel)
Southampton was the league's worst team after Dec. 14 based on points, and was fourth worst based on expected goals in the final two-thirds of the season. An excellent start to the campaign kept them above the relegation fray, but now Saints don't have top scorer Danny Ings after he was sold to Aston Villa.
Ralph Hassenhuttl is a manager I'm bullish on, but this squad is dangerously thin and his pressing style is not conducive to the fixture congestion created by COVID-19. While pressing success is down everywhere, Southampton's offense really struggled to generate chances when they weren't able to win the ball as high up the pitch as often.
For a team with questions up front and in goal, it's easy to see Southampton in the relegation fight until the very end and +550 is a great price.
Matt Trebby
Burnley (+250, BetMGM)
Burnley isn't going to stay in the Premier League forever, and there were signs of deterioration last season with a 17th-place finish.
The Clarets finished with the fourth-lowest non-penalty expected goal difference in the Premier League last season at -20.93 and only scored 33 goals.
The talent simply isn't there for Burnley. They play a plodding 4-4-2 that doesn't allow for much creativity and invites teams to attack them. Eventually, that's going to come crumbling down, just like how Sheffield United suddenly was relegated last season.
At +250, I think the Clarets are good value to go down. It's going to happen at some point in the next five years given their lack of talent. Might as well back them at a solid number to do it in this campaign, especially with potentially capable sides coming up in Brentford and Watford. (Not Norwich, though. The Canaries are going down with Burnley.)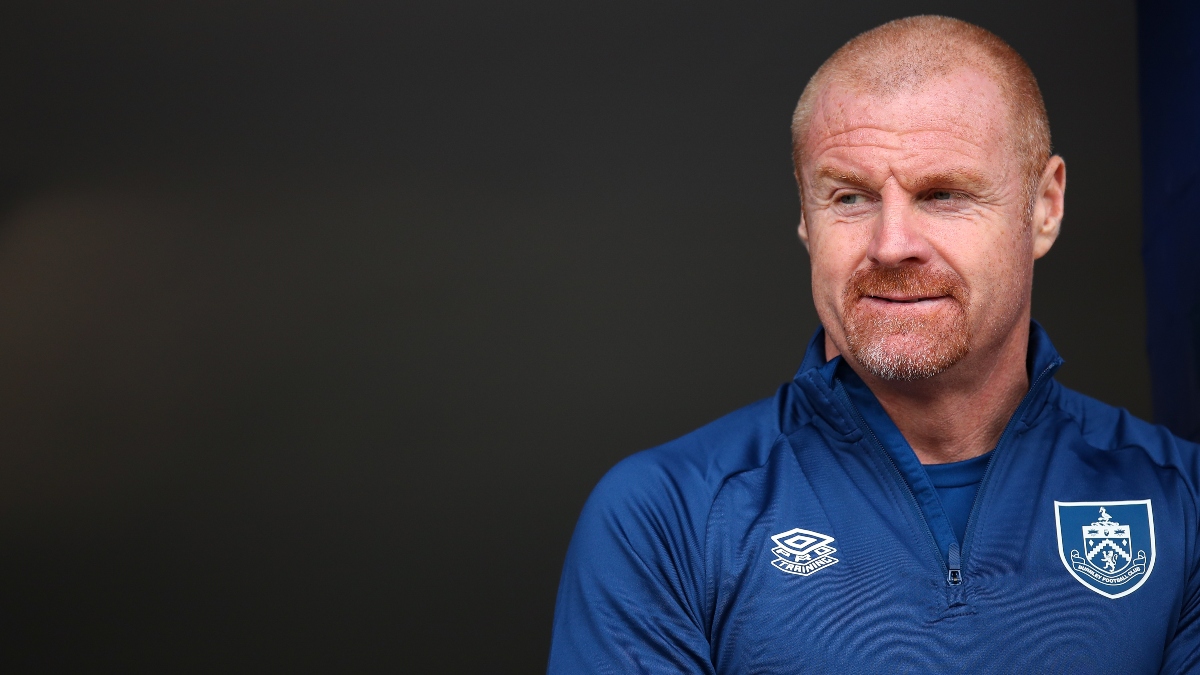 Golden Boot
BJ Cunningham
Dominic Calvert-Lewin, Everton (+3500, DraftKings)
One of the first things I look for when betting Golden Boot futures is whether or not the player has competition to score goals on his own team. Compared to other squads in the Premier League, Dominic Calvert-Lewin has very little to worry about within his own team. But further than that, DCL has blossomed into one of the Premier League's best strikers.
Calvert-Lewin finished fourth-or-better in xG created, non-penalty xG created and non-penalty xG per 90 minutes in 2019/20 and, oh yeah, he also scored 16 times.
Calvert-Lewin is a very versatile striker because he's great at being in the right position, has a deadly right foot and plays really well in the air. In fact, 17 of his 40 career Premier League goals have come off of headers. I love the value on this bet as I think DCL should be in the +2000 range.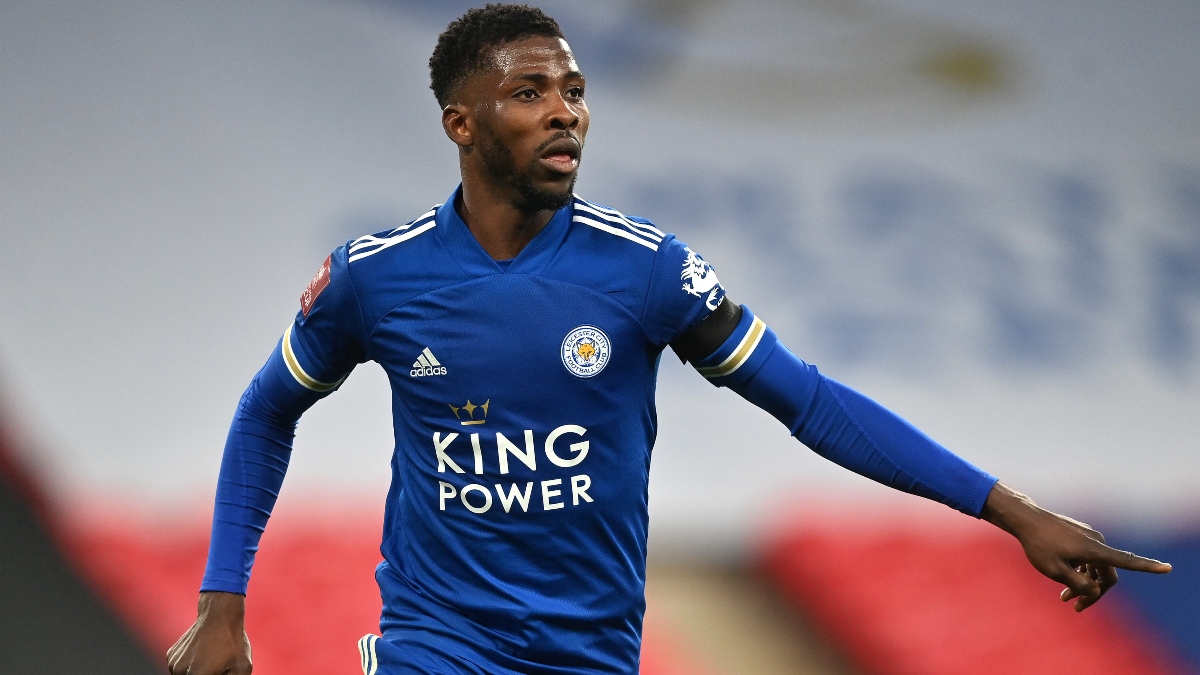 Jeremy Pond
Kelechi Iheanacho, Leicester City (+4000, BetMGM)
I'm going to keep this simple. The Nigerian international started his Premier League career as a Manchester City academy signing in 2015. After two years with the Cityzens, he signed a five-year deal with Leicester City.
It wasn't until last season Iheanacho broke through for the Foxes. With the club dealing with injuries galore, the forward was thrust into the Starting XI in March and proceeded to score 12 goals in a 10-match stretch over the next two months. He finished with 12 goals in just 25 appearances. That total was just slightly behind teammate Jamie Vardy (15), who played nine more games.
Add in the fact Iheanacho scored the winner in last Saturday's FA Community Shield victory against Manchester City and I feel good about this being his breakout season.
Honorable Mention: Patrick Bamford (Leeds) +2500 | Romelu Lukaku (Chelsea)
Matt Trebby
Sadio Mane, Liverpool (+2300, FanDuel)
Nobody better symbolized Liverpool's 2020-21 struggles than Sadio Mane.
The Senegalese winger scored 11 Premier League goals last season. His lowest goal tally since coming to the Premier League in 2014 is 10. That disappointing campaign comes after scoring 22 and 18 goals for the Reds over each of the past two seasons.
Another sign of the frustrations Mane endured, aside from his body language on the pitch throughout the season, is that he finished fifth in the league with 14.83 non-penalty expected goals (NPxG). The four players who finished above him in that category (Harry Kane, Dominic Calvert-Lewin, Patrick Bamford and teammate Mohamed Salah) all went over their NPxG total in terms of their actual goal tally.
While I'm not sure Liverpool will be able to compete with the likes of Manchester City and Chelsea for the Premier League title this season, I think the Reds are going to comfortably be in the top four if their backline is relatively fit. The likes of Joe Gomez and Virgil van Dijk appear to be regaining fitness and will be back on the pitch this season.
If the Reds are firing, so will Mane, who was the poster boy for Liverpool's frustrations. I think a 20-goal season is not out of the question and compared to the odds at the top of the Golden Boot board, I'll take that in a heartbeat.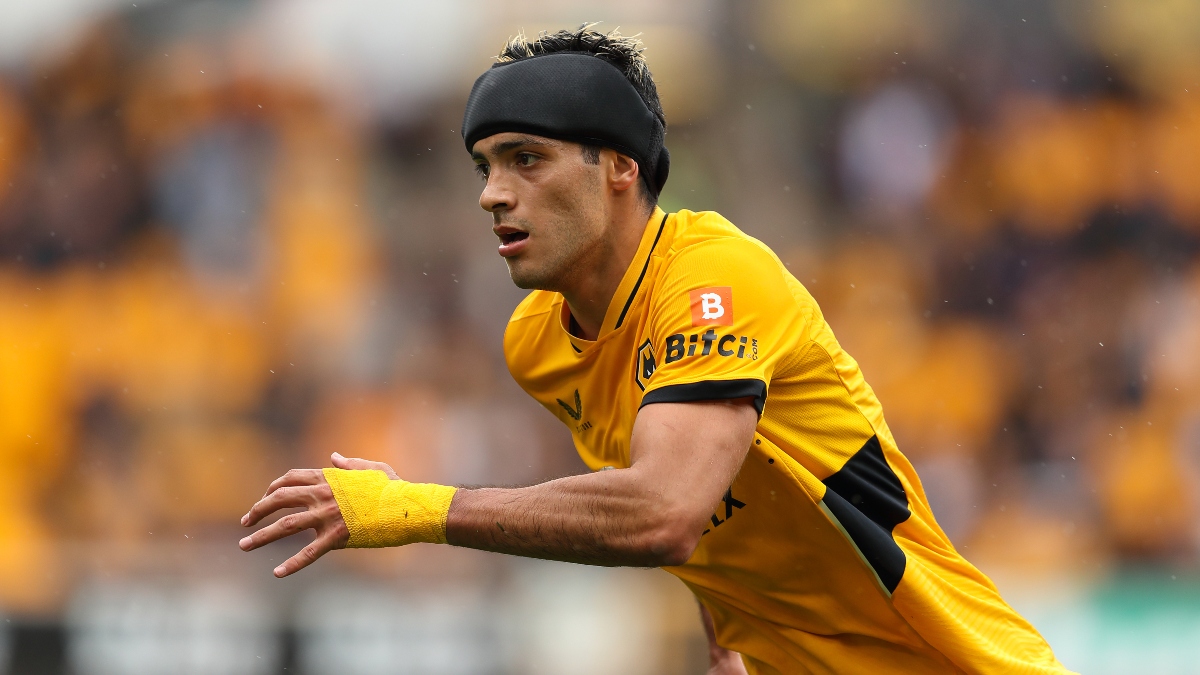 Michael Leboff
Raul Jimenez, Wolves (+6600)/Michail Antonio, West Ham (+8000)
I think the Race for the Golden Boot will be wide open this season. Harry Kane is the favorite, but he'll be sharing the spoils with Ferran Torres, Phil Foden, Gabriel Jesus, Raheem Sterling and many others at Man City. Mo Salah is behind Kane, but he'll also be contending for tallies with the likes of Diogo Jota and Sadio Mane. It's the same story at Chelsea with all of their attacking talent. Manchester United's attack is also deep with Bruno Fernandes, Edison Cavani, Jadon Sancho, Mason Greenwood and Marcus Rashford.
The crowded scoring landscape could leave the door open for a host of players to challenge the heavyweights at the front of the scoring race, so let's talk about a couple of feel-good longshots that could give the big boys a run for their money.
Raul Jimenez was well on his way to establishing himself as one of the Premier League's most dependable strikers before a horrific head injury ended his 2020/21 season after just nine-plus matches.
Returning from an injury like the one Jimenez suffered is no guarantee, but I trust the Mexican's Premier League pedigree enough to believe that the Wolves' striker will find his way back into form pretty quickly. It took no time for Jimenez to adapt to the Premier League as he bagged 13 goals in his first season and then he proved that was no fluke with a 17-goal output in 2019/20. Whether or not Jimenez can crack the 20-goal plateau remains to be seen, but he should have every chance to do it thanks to a coaching change at the Molineux.
Under Nuno Espirito Santo, Wolves were known as a rigid team focused on packing the middle of the field and thinking defense first, despite having a wealth of exciting attacking talent. That philosophy will change under new manager Bruno Lage. The (new) Portuguese manager prefers a more fluid, on-the-front-foot style of soccer and he's got the right personnel to pull it off. Wolves may not be a great team in 2021/22, but they should be able to put up some crooked numbers.
I expect Jimenez to be the main benefactor of the managerial maneuver and with a support system behind him that includes Daniel Podence, Pedro Neto, Fabio Silva, Adama Traore and Francisco Trincao, I'm happy to take a shot on the Mexican at 66/1.
A couple of scrolls past Jimenez on the oddsboard, Michail Antonio comes into 2021/22 off consecutive 10-goal campaigns that were cut short by injury. It's a risk backing a player who has only featured in 30 matches once since 2015/16, but Antonio's underlying stats make him too interesting to ignore in this market.
Leading the line for a resurgent West Ham United, Antonio finished first in the Premier League in non-penalty xG per 90 minutes last season. That wasn't uncharted territory, either, as the 31-year-old finished fourth in the same metric in 2019/20.
While Antonio's output was basically identical over the last two campaigns, the Hammers looked like a brand new team in 2020/21, scoring 62 goals (sixth overall) and creating 60.34 xG (fifth). Those are not the type of offensive numbers you expect from a David Moyes side, but there are enough creative players on this team to be confident that those numbers may stick going forward.
If West Ham is able to build off their output last time out and Antonio stays fit, he could be one of the pace-setters in the goal-scoring race.
How would you rate this article?
This site contains commercial content. We may be compensated for the links provided on this page. The content on this page is for informational purposes only. Action Network makes no representation or warranty as to the accuracy of the information given or the outcome of any game or event.