Premier League Halfway Point Deep Dive: Man City's Title Odds, Buy Low on Chelsea, Villa's Top-Four Hopes and More
Credit:
Clive Brunskill/Getty Images. Pictured: Raheem Sterling
Most of the Premier League reached the halfway point of the season this week — 19 matches out of the 38-game, double round-robin format. Unlike last year, there's no team running away with the league title just yet, and three teams are within two points of one another at the top of the table.
The fixture congestion is sure to make the second half of the season a war of attrition, as injuries and cancellations due to COVID-19 are likely to shake up the fixture list and performances of the league title and relegation contenders.
Here are 8 takeaways from the first half of the Premier League season that can help you bet the second half of the league.
1. Manchester City is poised to run away with the Premier League title
After eight matches of the new season, the Cityzens shots per match and xGF per match were down significantly. Manager Pep Guardiola was opting to play more conservative in possession to help his team sort out their defensive issues that were exposed by Leicester City and Leeds United early in the season.
Since they lost 2-0 to Tottenham on Nov. 21, City is unbeaten in the league and has dominated nearly every opponent they've played. Their xGF is trending back up, now second in the league just behind Liverpool. Their shots per match are now top of the league again, all while conceding next to nothing for the last two months.
---
Expected goals (also known as xG) is an advanced statistic that gives an indication of whether results are based on sustainable factors like a steady creation of scoring chances, or whether it is down to aspects such as luck or outstanding goalkeeping.
---
In their last 10 league matches, City is allowing 0.38 xGA per match and has conceded two goals, scoring 21. They are clearly the best team in the league even playing without a true striker for many of these matches. The news of Kevin de Bruyne's injury for the next 2-3 weeks will hurt the Cityzens, but they are clear favorites to win the league and are at -180 to lift the trophy
City's first 8 matches: (League rank)
xG per 90: 1.55 (10th)
xGA per 90: 1.24 (3rd)
xGD per 90: 0.31 (8th)
City's last 10 matches: (league rank)
xG per 90: 2.41 (1st)
xGA per 90: 0.38 (1st)
xGD per 90: 2.03 (1st)
If their performances stay like this or anything close, City will win the league and probably will win it going away, as Liverpool is the only team that can even remotely keep up with them.
Betting takeaway: I'd play City to win the league if you can find anything -150 or lower.
2. Manchester United has improved since the opening few matches of the season, but they're not the best or even second best team in the league
A simple look at the Manchester United results would suggest they've been about as good as Liverpool or Manchester City so far this season. It's not true when you look at the underlying performances. United have been good at avoiding draws and losses to lower teams in the table, but they've been even luckier in winning every match that they've been marginally better than their opponents. United is sixth in both regular xG difference per 90 and non-penalty xGD per 90.
The addition of Edinson Cavani looks smarter and smarter with each passing week that Marcus Rashford and Anthony Martial struggle to get off enough shots within the penalty area and in dangerous positions. United's defense is still just 14th in the league in xGA and they've nicked more points coming from behind than any other team in the league.
When you consider their game state against some of these lower ranked teams in the PL, it makes their xGD numbers even more underwhelming. No team has won the PL in the last decade with underlying numbers like Manchester United's. They've shown in matchups with City and Liverpool that they can sit deep and absorb pressure against the league's top teams. But I'll be looking to fade United as they struggle to break down low blocks.
United is good, and at times, very good. But they're not league winning good.
Betting takeaway: When Manchester United is playing some midtable or lower teams, look to bet the underdogs. Regression is coming there.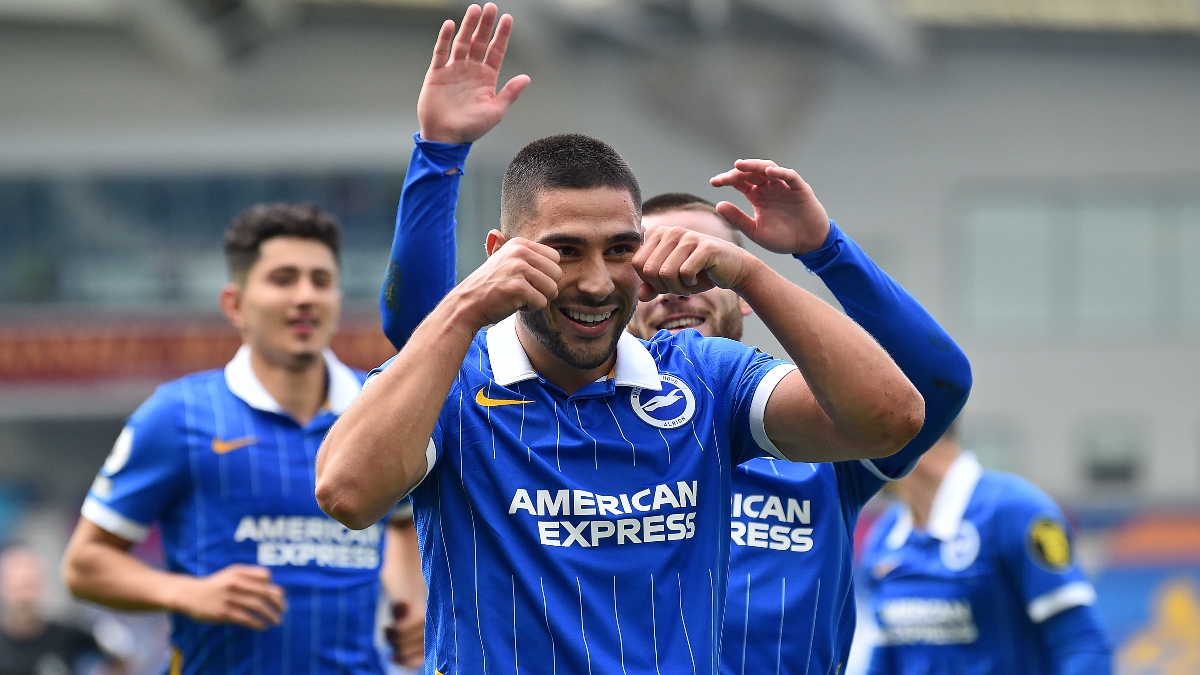 3. Brighton is going to win, eventually
Two things are going to happen in the final 19 matches of the season. Either I will go broke, or Brighton will start winning matches and playing more in line with their xGD numbers. The Seagulls lead the league with eight draws, and many of those draws could have broken their way. Going forward, Graham Potter's men have an established way of playing an improved goalkeeper of late and plenty of attacking talent.
My projections have them as the 11th best team in the league, where they currently sit 16th. By xGD on 2020-21 alone, the Seagulls should be eighth.
Opponents will not continue to score a disproportionate amount of their chances against them. Brighton have been unlucky that teams just happen to have their best shooting days against them. There's a similar comparison to a team last season, Southampton, and the Saints vaulted up the table in the second half of the season.
I'm expecting the same for Brighton this year. Despite allowing the fifth farthest shot distance in the league, they allow the highest goals per shot. Once both of those converge toward the mean, Brighton will be turning draws into wins and losses into draws.
Betting takeaway: Bet on Brighton, especially as underdogs in the second half of the season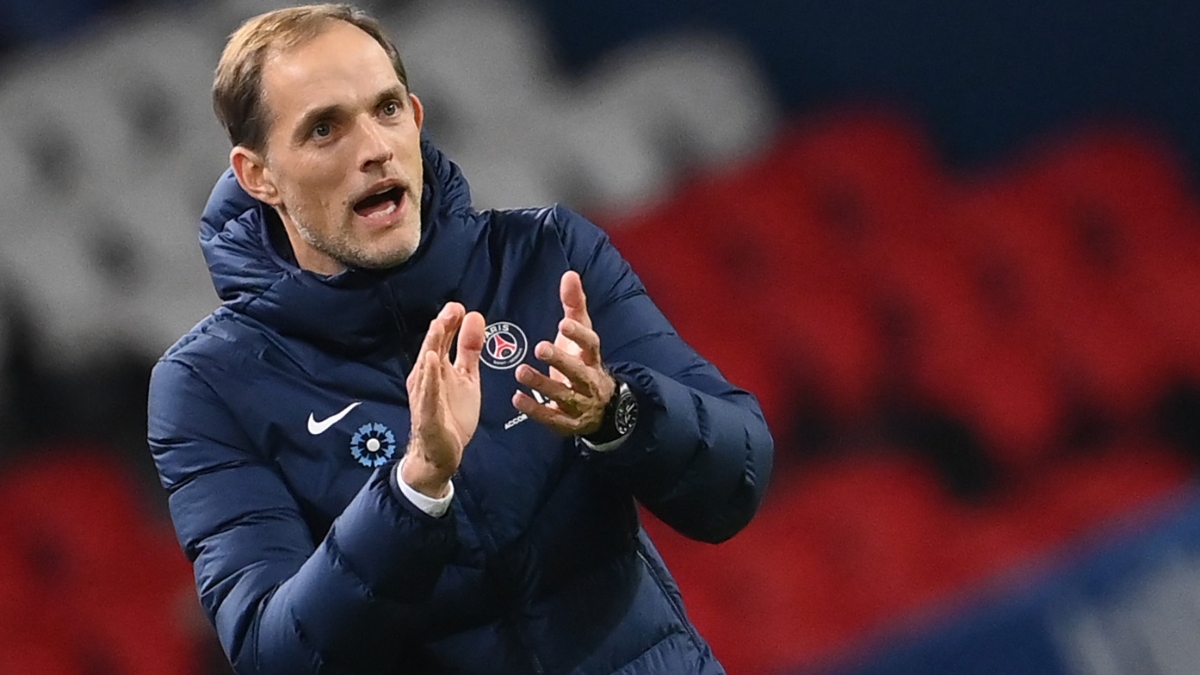 4. Will Thomas Tuchel save Chelsea's season?
My Chelsea title future is as good as garbage at this point, with the Blues sitting in eighth at the halfway point of the season. They are in a combination of both declining performance and unfortunate xG luck hitting at the same time. Frank Lampard was sacked on Monday, and Thomas Tuchel, who recently managed PSG to the Champions League final in 2020.
Let's start with the good:
Callum Hudson-Odoi has elite ball progression numbers in the midfield, but limited minutes. When he's been healthy, Olivier Giroud has been the Blues best striker. Timo Werner is in the worst finishing period of his career, but is still at 0.6 xG + xA per 90 and will be fine long term. Before his injury, Hakim Ziyech had some of the league's best creation numbers in the midfield. Reece James and Ziyech have been excellent when they've combined up the right wing.
Now, the bad:
Kai Havertz is a young budding star who is a bit of a tweener. He's probably best as a second striker, but he's not being played that way. He could be a false nine, but Chelsea have too many regular strikers for that to happen. He's had his worst season yet adjusting to the PL, and a move away or a new manager is probably the only thing saving him.
Mateo Kovacic is struggling and aging in the midfield. N'Golo Kanté was incredible for the Blues in the PL restart in June and July, and at the beginning of the season. But he's one man, and he is human. The minutes and fixture pileup have coincided with a decline in his play, and he's irreplaceable in this Chelsea midfield. Now he's injured. Chelsea began the season in the top three of the league in passes allowed in their final third and in xGA. The last eight matches, they're a mid table defensive team. While everyone is discussing the offensive output issues. Instead of spending 94 million on Havertz, had Chelsea bought elite defensive midfielder Declan Rice from West Ham prior to the year, they'd probably be higher in the table.
Now that Tuchel is coming in to set up his possession-based passing structure, and the Blues are due for some positive regression, it's a good time to buy low.
Betting takeaway: Buy low on Chelsea with Tuchel now arriving
5. Premier League unders came, and they look here to stay
Remember the first five or six matchweeks of the season, when teams were scoring absurd amounts of goal? Overs were hitting at an absurd rate to begin the season, with strikers and attackers overperforming their xG by up to 20%. The increase in penalties also played a role, but really it was just the unsustainably good chance finishing.
Since Nov. 1, unders have hit at a 60.7% rate, a 16.8% ROI. The tired legs and congested fixture list has dramatically decreased the quality of the play. Teams are pressing less and looking to sit deep and play more conservative possession styles more. This tweet from fbref.com shows that there's been a noticeable drop off in PL pressure rate and passes per defensive action. Less pressure has led to fewer goals.
Per Understat, the season has had 503 xG and 480 goals, both of which are behind the pace set by last season.
Betting takeaway: The rest of the season is just as jam packed as the first half of the season, if not more so for some teams with the FA Cup and European competitions. I'll be closely watching pressure rates and monitoring the trends, but I'm also looking to play unders, especially when teams are on short rest.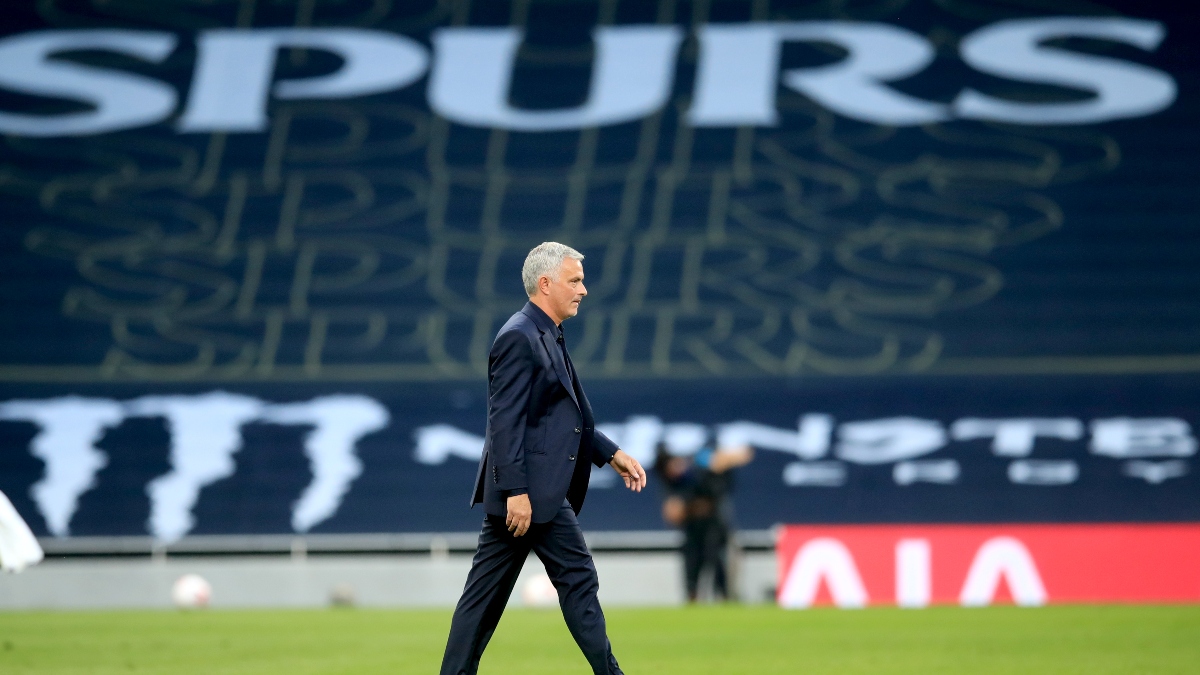 6. The Tottenham season, in 3 parts
Tottenham started the first eight matches of the season as legitimate title contenders based on performances and results. Spurs have two of the league's best attackers, the second-best defense by expected goals allowed and no one seemed to be running away with the title. No team has spent more time leading this year than Tottenham, a product of early goals and great finishing from Harry Kane and Heung-min Son.
Kane is a legitimate golden boot contender and could break the record for combined goals and assists in a single PL season. He's got 12 of each so far this year. Son's shooting will regress a bit, but he's been a plus-finisher his entire career.
Part I: Spurs, a pressing and attacking machine:
Sept. 12-Oct. 28:
6th in passes per defensive action
2nd in xG difference
Part II: After the collapse to West Ham, it's peak José ball
Oct. 28-Dec. 27
13th in passes per defensive action
9th in xG difference
Part III: A return to early season form?
Dec. 28-Jan. 21
6th in passes per defensive action
3rd in xG difference
That stretch in the middle was defined by Tottenham grabbing early leads, going into a shell and attempting to protect them. Sometimes, like against City and Arsenal, it worked. But against Wolves and Crystal Palace, Spurs dropped points that dropped them into sixth place.
This tweet sums up the Tottenham season:
Tottenham's drop off in performance (& ambition) from first half to second half is undeniable.

First half:

• 19 goals scored (=1st in PL)
• 4 goals conceded (1st in PL)

Second half:

• 11 goals scored (=10th in PL)
• 12 goals conceded (=9th in PL)

— Oliver Young-Myles (@OMyles90) January 13, 2021
Betting takeaway: Look to live bet unders when Spurs score first in games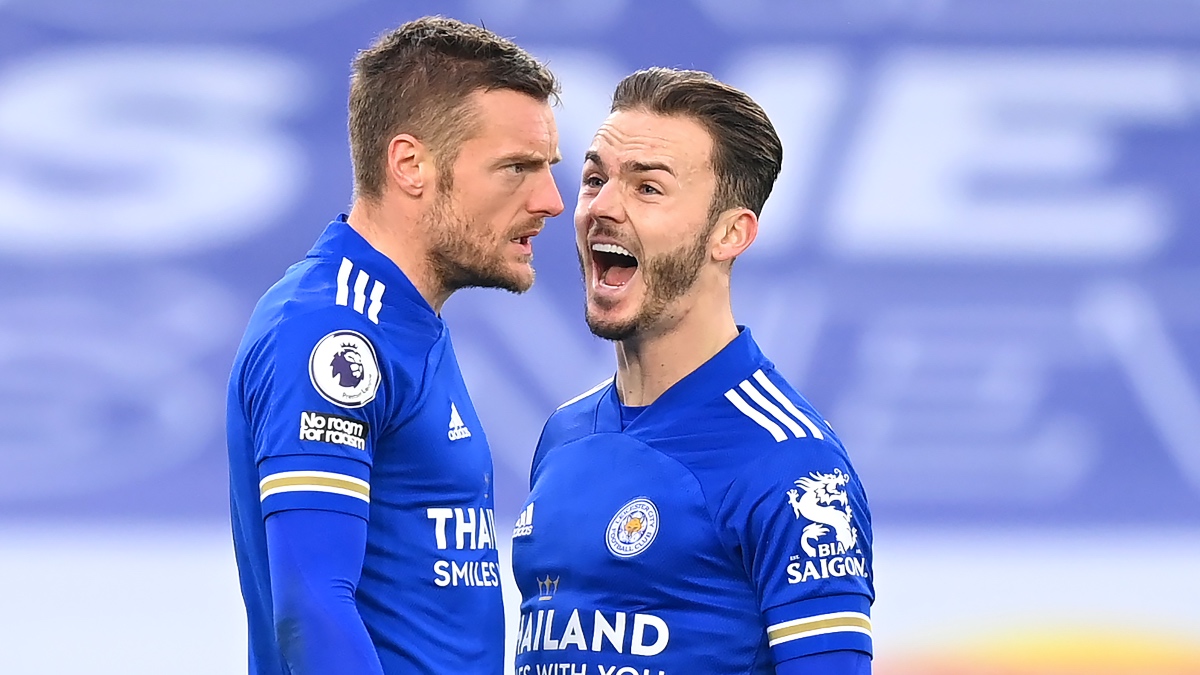 7. Leicester City were overrated, but they might just be good now.
I was high on Leicester as potential top four contenders at the start of the season due to their young age profile as a squad and elite midfield three of James Maddison, Youri Tielemans and Wilfried Ndidi. Injuries have derailed the start of the season for the Foxes, but they are now fourth in my form-weighted power ratings, and the market is consistently underrating them in recent weeks. Because of their mediocre numbers to end last season and start this season, Leicester City's recent form has been seen as a blip. But perhaps their improving defense, bolstered by young star center back Wesley Fofana and the return of Ndidi, is third-best in xGA since Dec. 20.
Betting takeaway: Unbeaten in six, winning xG by at least a half goal in five, the Foxes are poised to go on a good run.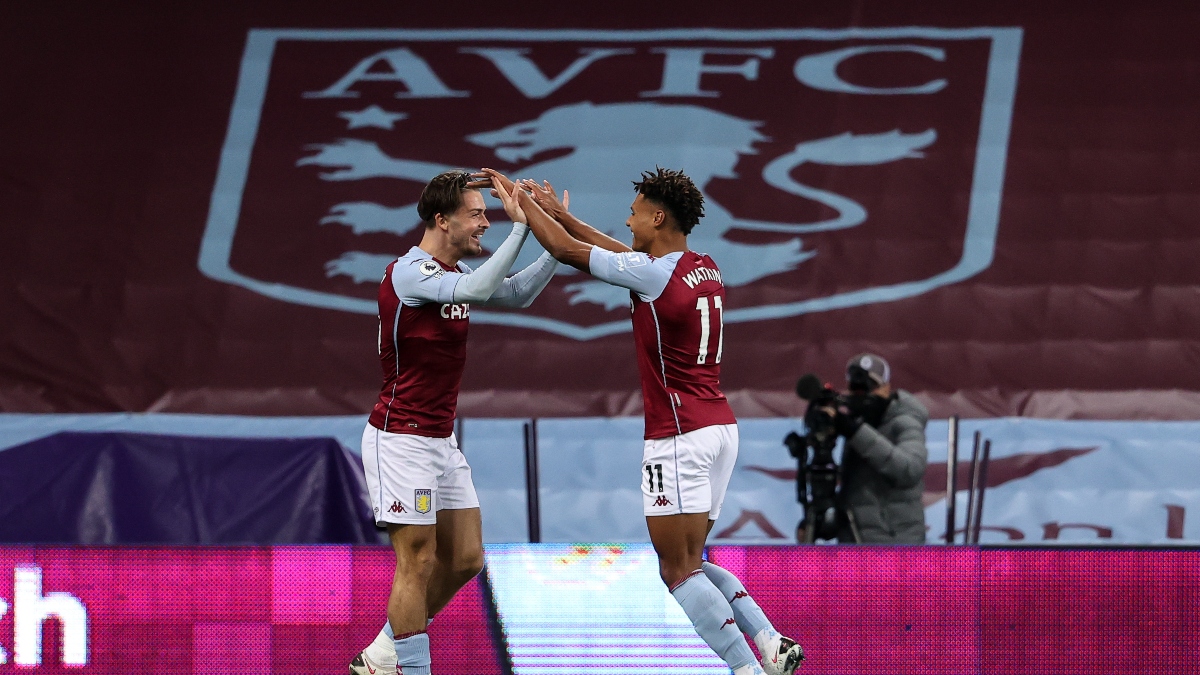 8. Without European football or the FA Cup, Aston Villa has a chance at top four
There's no team I enjoy watching in the 2020-21 Premier League than Aston Villa.
A perfect combination of defense and attack without much of a midfield that is perfect for soccer in the era of the coronavirus. While pressing is down, that's fine, because Villa don't press much.
They've gone from one of the league's worst defensive sides to third in xGA. Attacking midfielder Jack Grealish is one of the best attacking midfielders in the league, in terms of chance creation, progressive passes and carries into the penalty area. Ollie Watkins is north of 0.5 xG per 90. Anwar El Ghazi and Bertrand Traoré are producing excellent creative numbers too. Villa ranks fifth in xG difference per 90, has great goalkeeper play and has mauled many of the league's bottom tier sides with ease.
Most importantly for Villa: they only have the PL to worry about. While Leicester, Chelsea, City, United, Spurs and Liverpool have European football and the FA Cup, Villa only has the PL to worry about. If they just take care of their three games in hand, they'll be right in the top four mix.
Betting takeaway: FiveThirtyEight has Aston Villa at 12% to get top four, and I am playing them at +1200.
How would you rate this article?