2020 RSM Classic Betting Picks: Our Staff's 16 Best Bets on PGA TOUR Fall Stop
Credit:
Carmen Mandato, Getty Images. Pictured: Russell Knox
Looking to bet the RSM Classic on the heels of The Masters? Our staff put together their 16 best bets, including outrights, matchups and finishing position bets.
We're backing a few locals who have found success at Sea Island before, including Brian Harman and Russell Henley.
Get all our best bets for the 2020 RSM Classic below.
The RSM Classic may not have the same glitz, glamour and pageantry that the Masters has, but at GolfBet we love all tournaments equally because the money you win on a bet at Sea Island is just as green as the scratch you won at Augusta National.
Oftentimes the tournament right after a major will lack starpower, but that isn't the case for this week's trip to the Georgia Coast. Webb Simpson, Tyrrell Hatton, Sungjae Im and Tommy Fleetwood are the tournament favorites, but there are plenty of intriguing names at Sea Island for the RSM Classic.
From outright bets to longshots to matchups and props, here are our 16 favorite bets for the 2020 RSM Classic:
Jason Sobel
Brian Harman (+4500)
This one should be right up the Sea Island resident's alley.
Harman has been gradually trending in the right direction, with top-30 results in each of his last four starts. He's also finished 14th-32nd-4th at this event over the past three years, with 10 of 12 rounds under the course par of 70.
His previous victories came in 2014 and 2017; if that three-year pattern is to continue, this might be his last chance.
Josh Perry
Kevin Kisner (+4500)
This has been one of Kisner's best courses throughout his career. He's finished inside the top-10 in four of his last six starts at Sea Island, including a win in 2015.
Kisner struggled a little bit last week at Augusta, but he made eight of nine cuts prior to The Masters, including a 14th-place finish at the Zozo where he ranked fourth in the field in Strokes Gained: Approach.
This is a good number for a guy who has shown he's very comfortable at Sea Island.
Matthew Vincenzi
Russell Henley (+2500)
Russell Henley has been trending towards a PGA TOUR win and Sea Island is a perfect spot for the Georgia native to get it done.
Henley is extremely comfortable at this course with three consecutives top tens here earlier in his career (2014-2016). Sea Island Golf Club was also the host of the Georgia Bulldogs 2010 SEC Championship victory, in which Henley was the star of the tournament earning his team the conference title.
The 31-year-old also comes in this week fresh after not competing in the Masters and in excellent form. He has four top-10 finishes in his past seven starts including a third and a fourth-place finish in his three most recent outings.
Henley's impressive recent results have been achieved with strong iron play, having gained strokes on approach in eleven consecutive starts. In his past 24 rounds, Henley ranks first in this field in Strokes Gained: Approach and second in Strokes Gained: Par 4 (400-450), which is the most common par 4 distance we will see at Sea Island, and a statistic that has been important for past winners at the course.
All things considered, I can't imagine a more ideal scenario for Henley to get his fourth win on TOUR.
Chris Murphy
Sebastian Munoz (+4500)
Quietly, Sebastian Munoz has been one of the best players in the world going back to the end of last season. He finished in the Top 18 of all three FedEx Cup Playoff events, including 8th place finishes at both the BMW and the TOUR Championship.
More recently he has posted Top-20 finishes in each of his last three events in top-flight fields which culminated in a 19th-place finish last week at the Masters.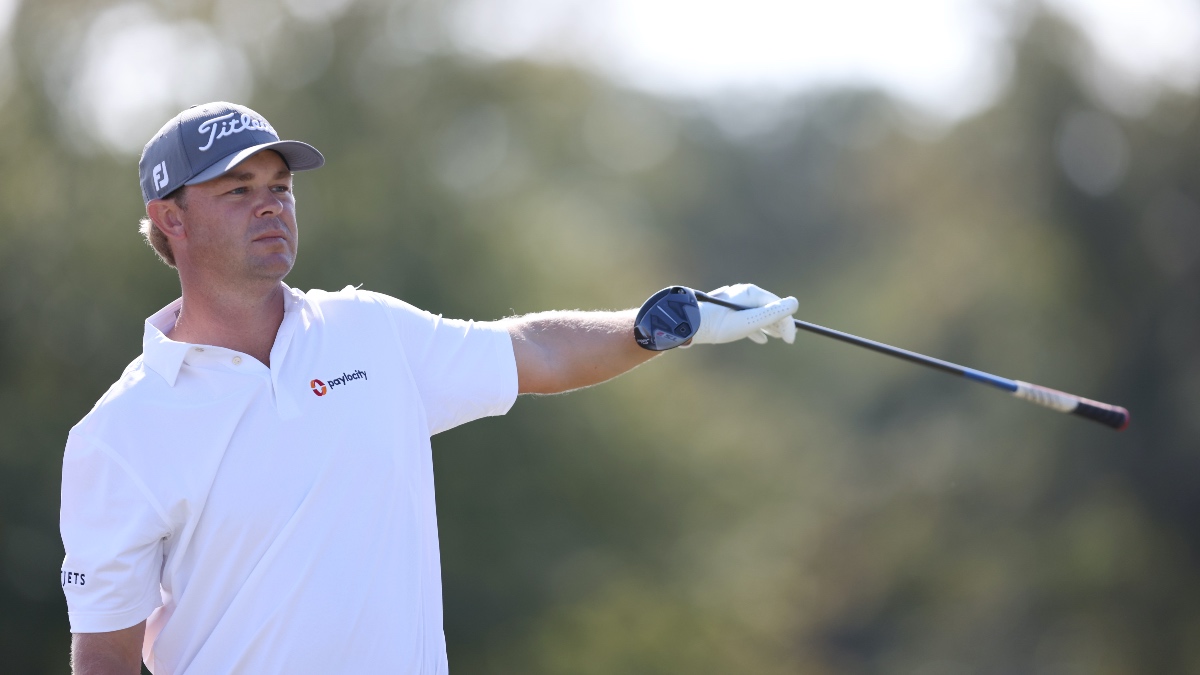 Longshots
Jason Sobel
Davis Thompson (+40000)
Who? The name sounds like a computer-generated opponent in a video game, the conglomeration of other players' first and last names, but get used to hearing it.
Thompson is the world's No. 1-ranked amateur, a senior at the University of Georgia who briefly led during the opening round of the recent U.S. Open before finishing with a 1-under 69 – tied for the 14th-best score of the day.
As those 37 carryovers from the Masters show up with a bit of a (figurative) hangover here, Thompson should enjoy some familiar surroundings. Maybe that 400/1 ticket is a bit too idealistic, but a top-10 is certainly within reach.
Josh Perry
Danny Willett (+12500)
This is a pretty easy week to find a few sleepers to back.
The influx of the European stars joining the field from the Masters has pushed a lot of the numbers down for many of the Fall Swing Favorites we like to back in tournaments like these.
I'll highlight one of those European holdovers in Danny Willett, who is coming off a solid week at the Masters. The Englishman finished 25th and he gained over eight strokes on approach at Augusta.
On a course where iron play will be key, that's the kind of form I like to see, especially because it came against much stronger competition.
Willett has all the talent in the world to take this event down. He hasn't won in the States since his Augusta triumph back in 2015, but Willett has wins in Dubai and at Wentworth on the European Tour, besting many of the top players we are seeing this week.
Matthew Vincenzi
Patton Kizzire (+15000)
Another SEC standout with ties to the area, the former Auburn Tiger has finally been starting to round back into form. Kizzire has finished 24th and 11th in his past two starts (Shriners and the Houston Open). Historically, Kizzire is a much better putter on Bermudagrass so there is reason to believe his performance could continue to trend in a positive direction this week.
Kizzire's course history is also a sign that he could be a solid fit at Sea Island as he finished 15th here in 2018. His two previous career wins have come on coastal tracks (OHL Mayakoba and Sony) and there is a correlation between those courses and Sea Island.
At long odds, Kizzire looks to be a worthy sleeper this week.
Chris Murphy
Russell Knox (+10000)
This Fall Swing season has seen a run of older players breaking through for their first wins on TOUR in multiple years. I wouldn't put it past Russell Knox to continue that streak this week as he seems to have found his game coming into an event where he has made the cut in each of his last two appearances and finished 20th last year.
It was a rough string of missed cuts last season as Knox didn't see the weekend in 10 straight events, but he's turned over a new leaf in the new season with three top-16 finishes in five events. I
like the progress that Knox has shown, and this could be the week he finally captures that elusive third victory on TOUR.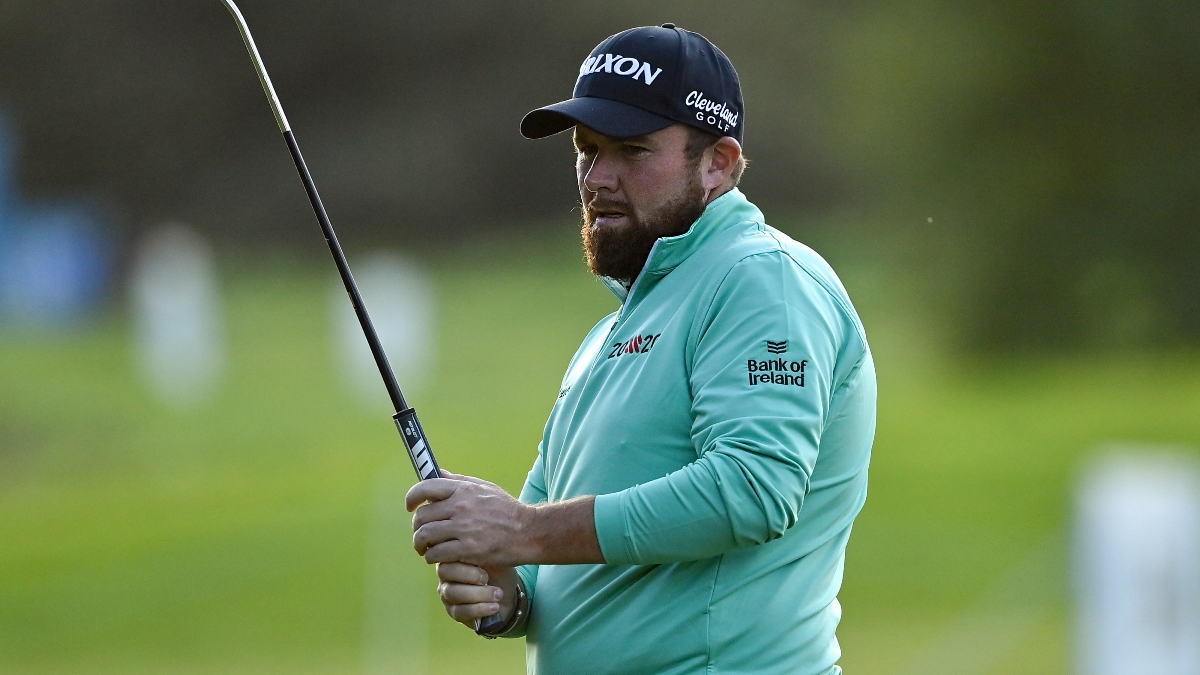 Matchups
Jason Sobel
J.T. Poston (+100) over Chez Reavie
There are some who might jump off the Poston bandwagon after last week's MC in his first career Masters start, but that shouldn't take any shine off the fact that he finished top-30 in three of his previous four starts before that, often displaying solid ball-striking numbers. He was also T-14 at this event last year, on a course which should suit his skillset.
Meanwhile, Reavie's results have been a mixed bag lately. He hasn't played this event since 2016 and his previous results are a meager MC-33. I'll save my Reavie plays until the PGA TOUR gets back to the West Coast next year.
Josh Perry
Shane Lowry (-110) over Justin Rose
Lowry has finished ahead of Rose in three of their last four starts. Rose nudged past Lowry by a stroke last week at the Masters, but he has a much better track record at Augusta than Lowry and course knowledge is one of the biggest benefits there, so I won't hold that against Shane too much.
Neither Lowry nor Rose has played this event before, so I'd expect Lowry's overall form to be enough to stay in front of Rose this week.
Matthew Vincenzi
Brian Harman (+100) over Corey Conners
I imagine Conners will be popular this week due to his strong recent play, but I don't love the course fit for him. With the fairway easy to find and distance not extremely important this week, putting will be much more of a factor than usual.
Looking at past winners here, you most likely will need to be very good with the flat stick to win. Conners has lost strokes putting in seven of his past 10 starts, and is a historically very poor putter.
Harman on the other hand, is a former Georgia Bulldog who has gained strokes putting in eight of his past 10 starts. Harman is a much better course fit for Sea Island than Conners.
Chris Murphy
Sebastian Munoz (-110) over Joaquin Niemann
Munoz is my favorite outright bet this week and I'm happy to back him in this matchup because of his game and form, as well as the unknowns surrounding Joaquin Niemann coming off his positive COVID test.
Niemann undoubtedly had to fully quarantine over the last two weeks and may have some rust to shake off this week, so I simply don't see this as the toss-up matchup that the odds imply, and really like this spot for Sebastian Munoz.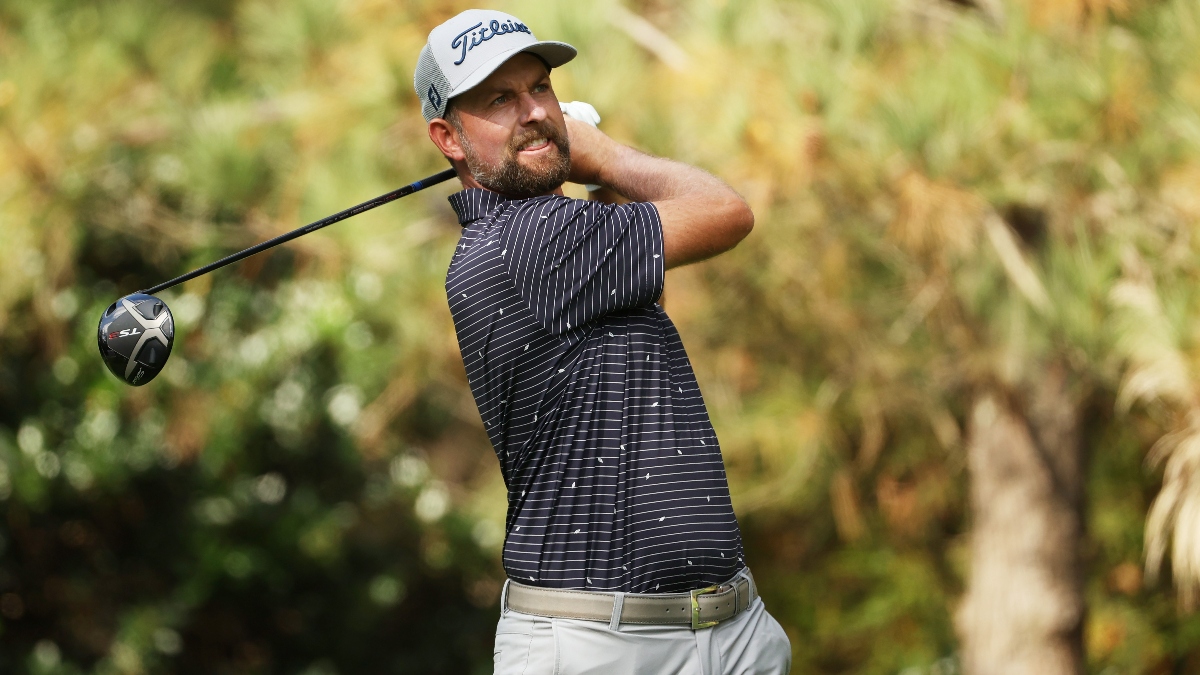 Props
Jason Sobel
Webb Simpson Top-5 Finish (+200)
What a boring pick. I mean, I'm taking the tourney favorite here — and I'm not even taking him to win. It might be ultra-conservative, but Simpson has finished 2nd and 3rd here the past two years and he's fresh off a T-10 at an Augusta National course that shouldn't have suited his game whatsoever.
Webb tends to play extraordinarily well on tracks that suit his game and this one might be in his own personal top-three.
Josh Perry
Russell Henley Top-20 Finish (+165)
Henley is a perfect fit for this course and ran off three straight top-10 at Sea Island from 2014-2016.
Henley's ball-striking has been as good as anyone on TOUR the past few months, but his putter has surprisingly let him down.
Henley has been a great putter throughout his career and that's especially true on Bermudagrass. I expect Henley to putt around field average and the ball-striking to carry him to another solid finish this week.
Matt Vincenzi
Doc Redman Top-10 Finish (+450)
I have been hesitant to bet Doc lately due to his understandably inflated pricing, but this week his odds are right around where I believe they should be in a field like this.
Redman has the perfect skillset to contend at Sea Island. He ranks eighth in this field in fairways gained, which is a statistic that has a strong correlation with the winners of the RSM Classic.
At first glance, you would think his 61st-place finish in his most recent start at the Houston Open is a cause for concern. However, both of his best recent performances have come off of a poor start the week before including: 4th at Bermuda (MC previous start) and 3rd at Safeway (MC previous start).
Statistically, Redman's best putting surface is Bermudagrass and he has had strong recent results on similar tracks (Bermuda, Safeway, Wyndham). There is value to be had this week by getting back in on Redman.
Chris Murphy
Matthew NeSmith Top-20 Finish (+550)
It may be a bit concerning to see Matthew NeSmith coming into the RSM Classic off of a missed cut, but looking closer he hit the ball really well in Houston, gaining 6.5 strokes ball-striking on the week, but lost it all and then some on and around the greens.
I am willing to give him a pass on that aspect of his game as he comes into familiar courses at Sea Island Resort where he finished 14th last year.
A Top-20 certainly isn't too much to ask for the South Carolina product who already has two of those to his credit this season.
How would you rate this article?