Sobel: Matsuyama's Triumph, MacIntyre's Magical Moment Among 10 Things To Remember for the 2021 Masters
Credit:
Jared C. Tilton/Getty Images. Pictured: Hideki Matsuyama
AUGUSTA, Ga. – It was a beautiful Sunday afternoon at Augusta National Golf Club, the kind of beautiful where you just want to get comfy on some pine straw and doze off under a loblolly pine while a slight breeze floats by.
For most of the day, you could've done just that and barely missed any leaderboard movement at the 85th Masters Tournament, as Hideki Matsuyama put his fellow contenders in a sleeper hold and so many observers to sleep with his methodical plodding throughout the course.
If there was a time to wake up, it came when the final pairing reached the par-5 15th hole. Matsuyama airmailed the green with his second shot and found water, eventually leading to an untimely bogey, while playing partner Xander Schauffele nearly holed his greenside bunker shot for eagle, instead settling for birdie.
That narrowed Matsuyama's lead to just two strokes with three holes to play, but minutes later any napping could be recommenced, as Schauffele's tee shot on the par-3 16th found the water hazard, essentially destroying his hopes and rendering the remaining holes a mere coronation for Matsuyama.
The record books will forever recall that Japan's first winner of a men's major championship won this tournament by just one stroke, but those who remained awake will remember that it was never really that close.
That's not such a bad thing, of course – well, not for Matsuyama, that is. Our absence of drama was his comfort zone, a systematic plundering of the field that was equal parts impressive and surprising, considering he hadn't won a tournament anywhere in nearly four years and had never before captured a major championship title.
Let's get to 10 things we learned this week, beginning with what Hideki's victory will mean in his native country.
1. Throughout the weekend, we kept hearing how special a Matsuyama triumph would be in Japan, where his popularity might not be on-par with Tiger-level here in the U.S., but perhaps in the same neighborhood.
Of course, it's easy for us to surmise what this means, but it's more important to hear it from the man himself, who spoke eloquently (through an interpreter) about the potential impact.
"It's thrilling to think that there are a lot of youngsters in Japan watching today," he said. "Hopefully in five, 10 years, when they get a little older, hopefully some of them will be competing on the world stage. But I still have a lot of years left, so they are going to have to compete against me still. But I'm happy for them, because hopefully they will be able to follow in my footsteps."
That's some weighty stuff to be carrying around on your shoulders as you're trying to win a major, but Matsuyama didn't seem too fazed by it throughout the weekend. When Tiger won this event for the first time 24 years ago, driving ranges across the country were packed the following day.
If anything even similar occurs in Japan during the aftermath, it could – and should – be a momentous turning point for growing the game in a golf-crazed nation.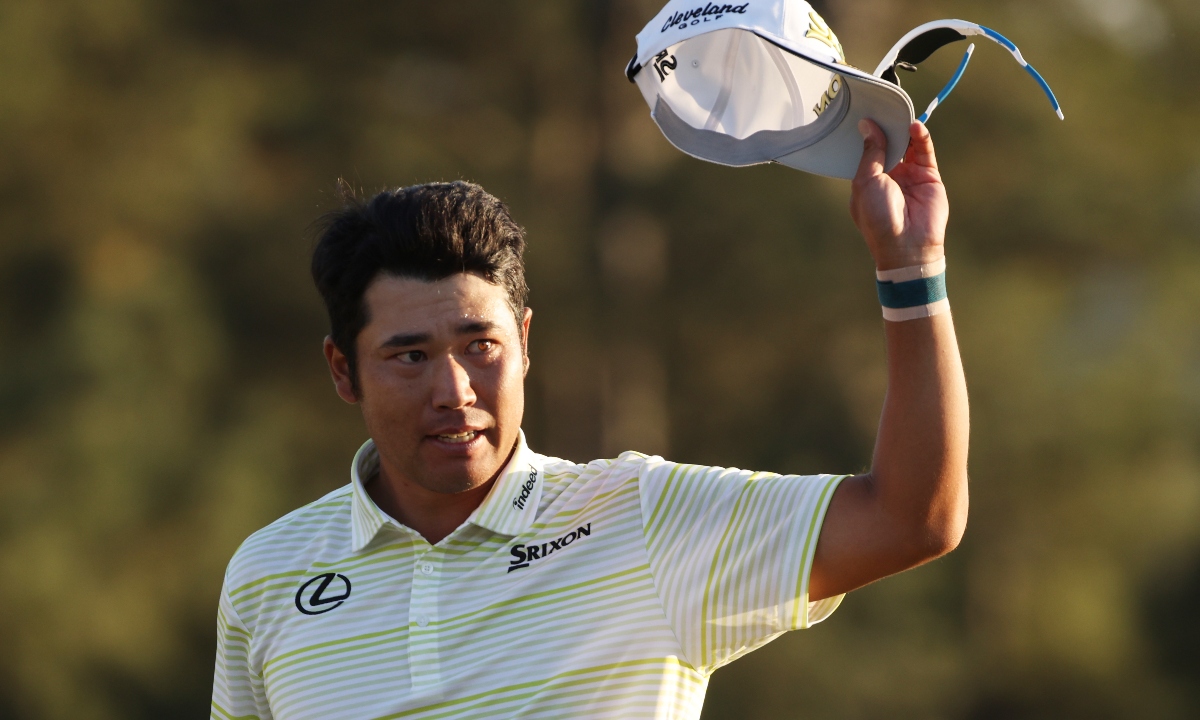 2. If the 1,344-day total between Matsuyama victories rings a familiar bell, that's because just last week, Jordan Spieth won for the first time in 1,351 days. There are a handful of possible takeaways for why two world-class players went so long in between wins, but the most pertinent is this: At its core, golf is a game which is cyclical in nature.
Even for the game's best players, there are ups and downs, ebbs and flows, rising and falling tides. That's important to remember as a golf fan, but perhaps even more important to remember as a bettor. In the prognostication game, we attempt to find that sweet-spot intersection of form and history, but sometimes handicapping comes down to figuring out which players are due for another uptick in that cycle.
3. Mother Nature presented a tremendous backdrop for the tournament this week – except for the 78-minute delay during Saturday's third round due to a dangerous weather situation. Not a big deal, right? I mean, they were able to finish the round before sundown, so it didn't really have much of an impact, correct? Well, maybe – or maybe not.
Once play resumed at 5:15 p.m., Matsuyama played the final eight holes in 6-under after spending the delay in his car, looking at his cell phone. (Professional golfers, they're just like us!) On the other end of the spectrum, Justin Thomas returned to the course and triple-bogeyed the 13th hole, then bogeyed the 14th, which eventually led to a share of 21st place.
It's an explanation, not an excuse, but it's still interesting to look back and see how the delay affected two players in completely opposite ways.
4. Poor Will Zalatoris. Alright, maybe not that poor, considering golf's skinniest new superstar just cashed a seven-figure payday. Really, though, let's hope that his unflappable play throughout this week, which led to a solo second-place finish, doesn't raise the bar of expectations so high that he struggles to jump over it anytime soon.
That said, the kid's got so much talent – especially as a ball-striker. Thirteen years ago, I remember standing next to Scott Van Pelt, my then-colleague at ESPN, on the driving range prior to the 2008 U.S. Open at Torrey Pines.
We watched Rickie Fowler for about 10 minutes without saying a word, until he broke the silence with four little words, "That dude can go." On Saturday, I felt a twinge of déjà vu, as I was again standing next to SVP watching Zalatoris when he offered, "This kid can play." That might've been the understatement of the week.
One thing to keep in mind about Willy Z., however: If we're now elevating him onto the list of best under-25 players – and without a doubt, he belongs – it's relevant to note that he's actually older than Collin Morikawa, Viktor Hovland, Sungjae Im, Matthew Wolff and Joaquin Niemann.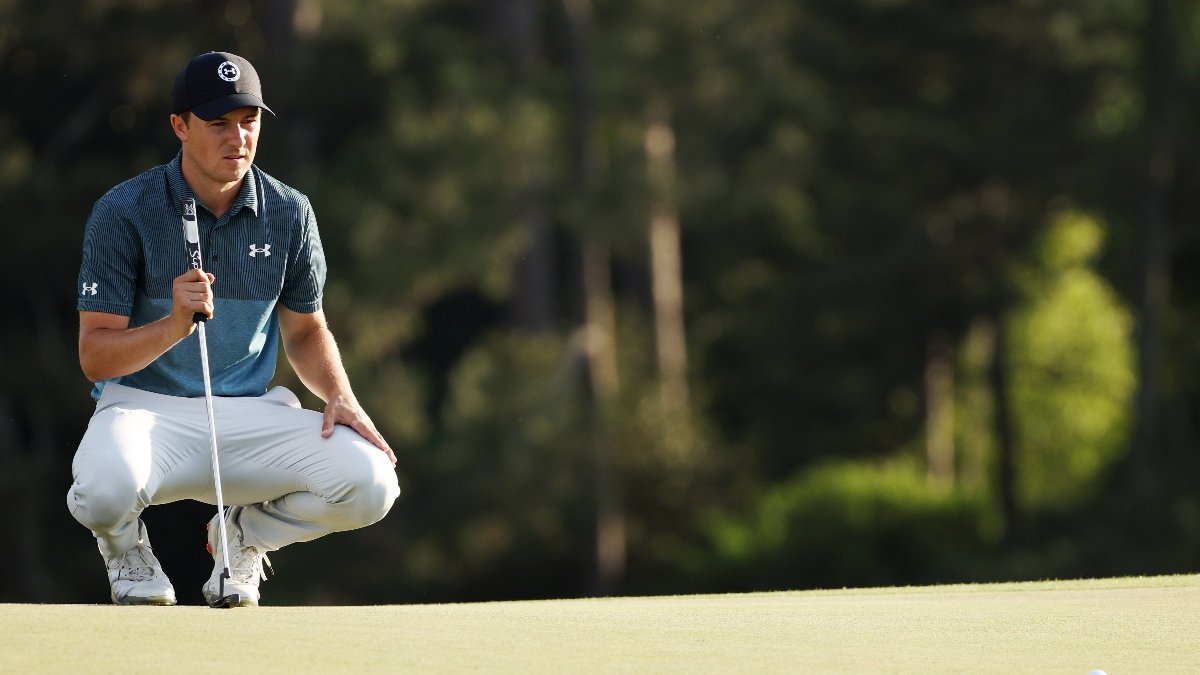 5. I spoke with Jordan Spieth after his final-round 70 and share of third place. To describe him as "exhausted" doesn't even do it justice. I thought it was a bit curious that Spieth chose to play last week's Valero Texas Open, considering his game already seemed to be in good shape for the Masters, but apparently he knows what his prep needs better than me, since he wound up winning that one.
Even so, you could tell on Sunday afternoon that he was relishing an upcoming two-week break, during which he said he'll put the clubs away and rest for a few days, then start working on his swing again. Even if you think it looks solid right now, Spieth himself thinks there's a lot of room for improvement.
"I've made a lot of good progress, but I feel like that road ahead is still significant for me," he told me. "I've got at least a couple weeks off right now where I'll rest for a while and then regroup. Off weeks are where you can make maybe five percent differences. Tournament to tournament, it's hard to go more than a couple percent and trust what you're doing. I'll have a good stretch coming up here in May and June, and I'm excited for what's to come."
6. How good is Jon Rahm? This good: He didn't show up to Augusta until Wednesday (for good reason, of course, after his son was born Sunday), played just nine holes in a practice round, shot even-par for each of the first three rounds and still finished in a share of fifth place.
I always think these situations are telling for a player. Is a world-class talent like Rahm pleased with another strong result in a major? Or is he disappointed that he didn't get going earlier in the week and mount a stronger title contention? When I asked him about it after the round, he almost seemed offended that I would suggest he'd be anything but pleased.
"Yeah, of course I'm happy," he said. "It's still a top-five at a major with a great round on a Sunday. Fifteen straight rounds of even-par or better here. Clearly, I like the place. I play good here. My year is coming up. Let's hope it's soon."
That sounds like a man confident in his abilities at this tournament. I picked him to win this past week. Remind me to do it again next year.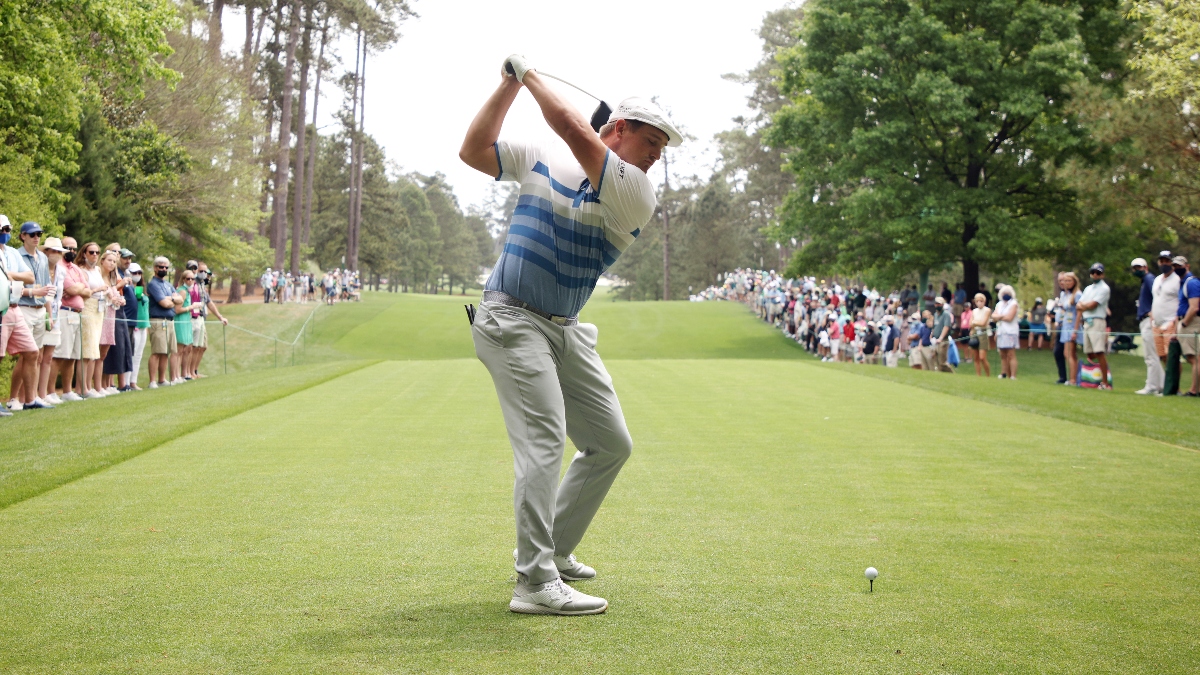 7. Personally, I'm not sure Bryson DeChambeau's game will ever fit Augusta National. This is a second-shot golf course and DeChambeau is, well, a first- and third-shot kind of player.
Then there's the matter of not being able to use all of his greens books and calibration tools that are disallowed at this tournament. Don't just take my word for it, though. Ask Bryson, who was very open this week about the Masters being his greatest challenge.
"It's my biggest match for sure," he admitted. "It's definitely a test and something I'm willing to stand up to and try and face the challenge and try and conquer it. It's an interesting challenge for me and I love it."
DeChambeau has a rep amongst fans as being a guy who's too analytical and doesn't look like he's having much fun on the golf course. That might be the case, but his analytical mind also allows him to view such a challenge from a perspective that would leave other players frustrated, but has him wanting to solve the puzzle.
8. Over the past year-plus, we've learned that professional golf tournaments don't necessarily need spectators. Sure, a crowd can add some energy to the festivities, but admit it: You haven't really missed "MASHED POTATOES!" guy. The Masters, though, isn't just another event and this one needs spectators. (Sorry, patrons.)
Back in November, there were no crowds on the course and it completely lacked any electricity. This week, a limited number of spectators were on hand and it was improved, but still didn't quite have the buzz of a usual Masters.
We all understand why capacity was limited, but here's hoping that next April we have an Augusta National filled with people watching and a little more energy echoing through the pines.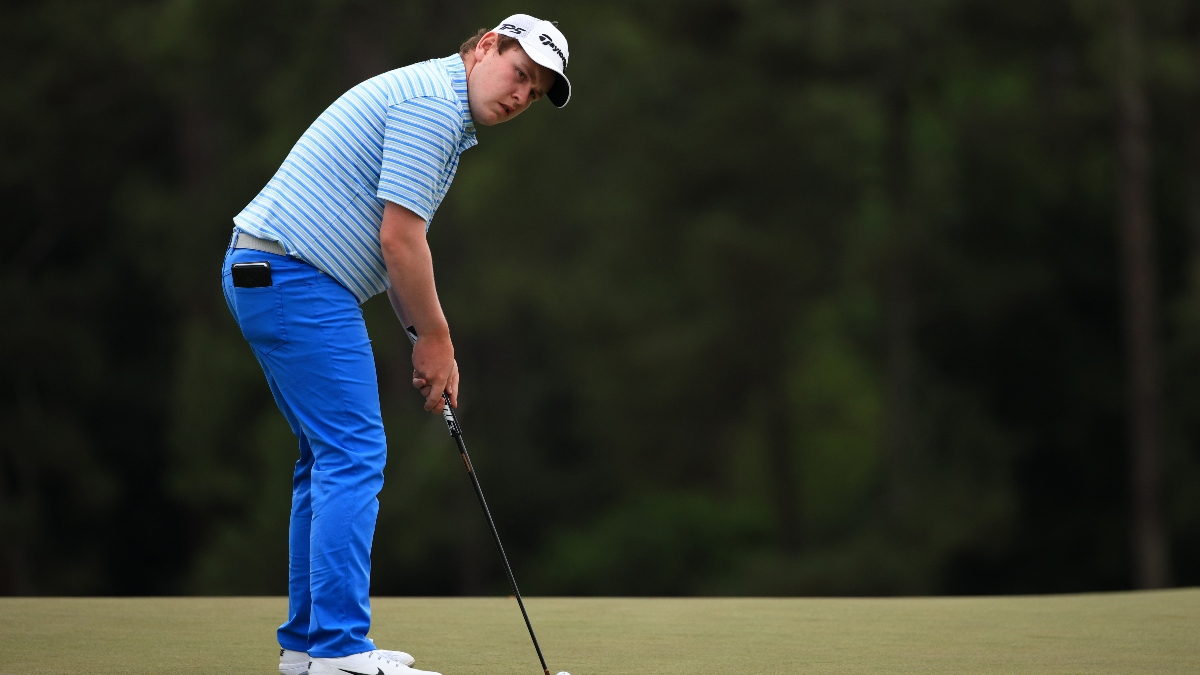 9. The best thing I saw all week? Young lefty Robert Macintyre birdied his final hole on Sunday afternoon and entered the scoring area inside Augusta National's clubhouse unsure of just how much it would mean to him.
Minutes later, after a Brian Harman bogey clinched a share of 12th place, guaranteeing an invitation to next year's Masters, Macintyre bounded from clubhouse with childlike glee. Huge smile splashed across his face, he jumped on his caddie's back, then started hugging a small gathering of friends and relatives.
At No. 45 in the current world ranking and armed with loads of potential, there was a terrific chance that Bobby Mac was going to qualify for next year's tournament anyway, but this result solidified that invitation. It's not often a professional golfer shows so much outward, unadulterated glee after something less than a victory, but it was heartwarming to watch him celebrate what was undeniably a major priority entering the weekend.
10. With two editions of the Masters in the same PGA TOUR season, we had a pretty solid chance of having at least one epic edition of the tournament, but it never happened. Dustin Johnson dusted the field five months ago and Matsuyama eliminated most of the drama from this one.
You know what that means? Next year's Masters is going to be amazing. I can feel it. We're due.
How would you rate this article?
This site contains commercial content. We may be compensated for the links provided on this page. The content on this page is for informational purposes only. Action Network makes no representation or warranty as to the accuracy of the information given or the outcome of any game or event.