2021 PGA Championship Betting Picks & Preview: Don't Be Afraid To Look Past the Favorites at Kiawah
Credit:
Matthew Stockman/Getty Images. Pictured: Marc Leishman
KIAWAH ISLAND, S.C. — The last time a major championship was held at Kiawah's Ocean Course – OK, the only previous time a major was held here – one of the game's best players dominated on the weekend, as Rory McIlroy posted closing scores of 67-66 to win the PGA Championship by a whopping eight strokes.
The only absolute lock I'll offer in this preview column is that you'll hear about this a few more times before the end of the week.
There are plenty of things we know about Kiawah. At more than 7,800 yards, it'll play as the longest major venue of all-time. Danger lurks with nearly every shot. And wind will inevitably play a factor, especially on the weekend, when wind gusts are forecasted to reach 25 mph.
While there's no decisive way to quantify the most anticipated majors in recent memory, it's fair to assess that few have lived up to the hype. (Even Hideki Matsuyama bettors can admit that the first April Masters in two years didn't quite have the buzz we would've liked.) This one might not own that type of buildup, but the two biggest player-connected storylines are undoubtedly Jordan Spieth's chase for the career grand slam and, yes, McIlroy's return to a past site of domination, just two weeks removed from winning for the first time in 18 months.
Those among us who are creatures of habit and purveyors of history will view this as some preternatural alignment of the stars.
Simple common sense should tell us that since Rory has dominated at this course in the past and dominated in his most recent start, he should be a slam-dunk pick here once again.
Look, I certainly don't hate McIlroy this week – you'll see him prominently listed below – but rarely do these aligned stars shine down upon the common sense bettors.
Even beyond McIlroy himself, I think a lot of the public will view the lone result at this venue and surmise that Kiawah must only be the domain of the big-hitting superstar.
I'm actually looking at this one from a contrary perspective.
I believe that the nature of this course should level the playing field, essentially building more value for those somewhere beneath the game's uppermost echelon. While you might contend that's a silly notion considering McIlroy's runaway win nine years ago, I'd counter by pointing out that David Lynn, Carl Pettersson, Blake Adams and Peter Hanson also finished inside the top-10 that year. In fact, after the winner, it was one of the more random major championship leaderboards in recent memory.
Moral of the story? Don't be afraid to be a little different this week with your bets.
Mine aren't very chalky at all, as we get to my favorite plays for this week's PGA Championship.
Outright Winner
One player to win the tournament.
Marc Leishman (+8000)
Full disclosure: I actually made this wager two weeks ago, knowing that Kiawah should fit Leishman's skillset perfectly. There are three aspects of his game in particular that I really like.
The first is that growing up in windy Warrnambool, he learned early how to flight his ball with a low trajectory which can't be impacted as much by the breeze. So many of today's top players launch their approach shots into the air, which works just about anytime there isn't a two-club wind. Those high-arcing shots won't look so impressive when they're getting blown off target, though.
The second thing I like about Leishman is his length. I know what you're thinking: He only ranks a lowly 148th in driving distance this season. Ah, but length should not be measured by a driver alone. You won't find it in the stats, but the Aussie hits his low- and mid-irons longer than most other players, which should serve him well on this course playing 7,800-plus yards.
And lastly, I believe that scrambling is going to be extraordinarily relevant this week, as GIR numbers will be lower than at most other events. When he's on with his wedges, Leishman can get up-and-down from the proverbial trash can. Need more? Fine, there's more. Leishman joined SiriusXM PGA TOUR Radio's "Gravy and the Sleeze" last week and said of Kiawah, "I think it actually sets up as good as one will for me."
Last but not least, he's also in form, finishing top-30 in his last three individual starts and winning the Zurich Classic alongside Cameron Smith. I mentioned above that I bet Leishman two weeks ago, but nothing that happened at the AT&T Byron Nelson changed my mind. In fact, a T-21 result during which he played solidly, but didn't have to expend the mental energy needed for a serious title contention, is exactly the type of precursor I'm seeking for major championship picks.
I know the knee-jerk reaction is to play the big boys on a big course at a big event, but I think there's a lot of value just a little bit further down the board and Leishman is the epitome of this value.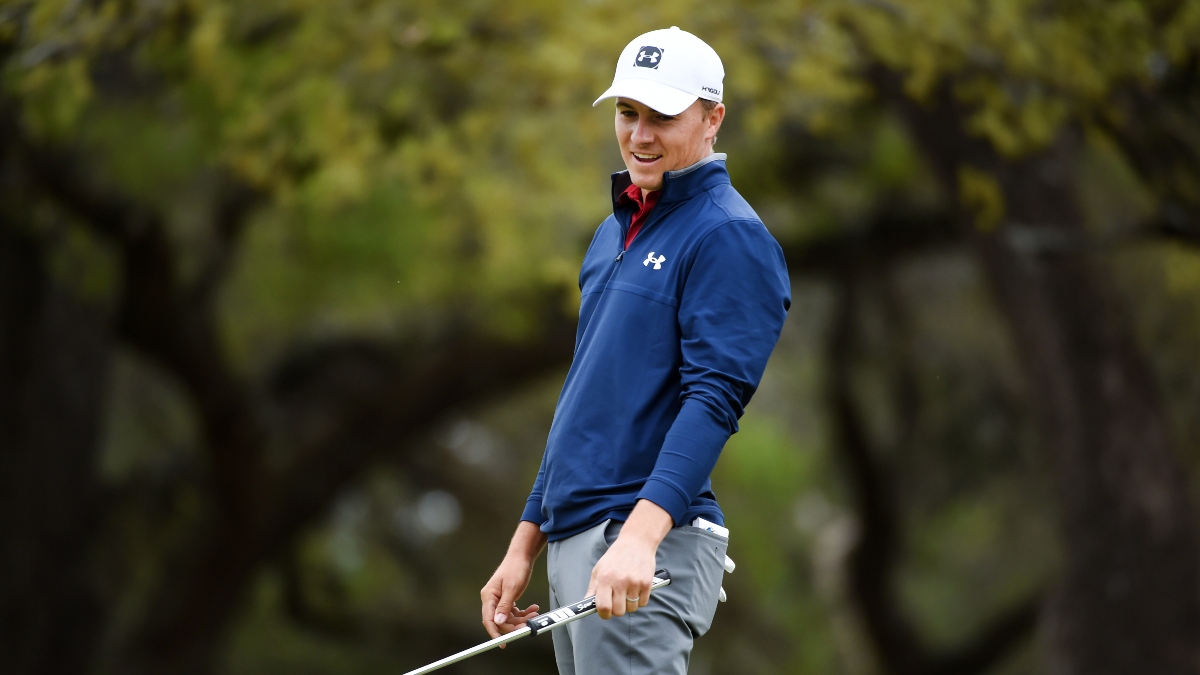 Other OADers
Potential selections for one-and-done options.
Rory McIlroy (+1100) and Jordan Spieth (+1400)
No, I'm not writing this just to contradict my thoughts in the intro. On weeks like these, OADs can also include those popular major pools, which means a lot more people than usual are trying to make a pick for the week. And sure, I get it if you understand there's value down the board, but feel a little queasy chasing it in these pools.
So, if you're hellbent on taking an elite-level superstar this week, Rory and Jordan are my top recommendations. Dustin Johnson's recent knee injury scares me a little bit; Bryson DeChambeau's penchant for spraying his bombed tee shots does, too; Jon Rahm has finished 34th-MC in his last two starts; and Justin Thomas, well, I can't give you a great reason for fading JT other than that he's failed to play his best golf since winning THE PLAYERS Championship two months ago.
I don't mind Xander Schauffele or Collin Morikawa or Patrick Reed in this spot, but if you absolutely must take a top player, I'm sticking with the guys who have had the hot hand lately.
Daniel Berger (+3000)
Now that Berger has returned to prominence over the past year, we've been waiting for him to bust out in a major championship and this could very well be his best opportunity to best a T-6 at the 2018 U.S. Open, which stands as his highest major result in 19 career starts.
Coming off a week that saw him finish T-3 and have the fourth-best tee-to-green numbers, I think Berger's controlled fade should work nicely on this course and wouldn't be surprised to see him make a serious run at this title.
Matt Fitzpatrick (+6000)
Fitz missed the cut at the AT&T Byron Nelson last week, which should come as little surprise. He's admitted in the past that birdie-fests of that magnitude tend not to hold his interest nearly as much as those where grinding out pars has some value.
My guess is that he couldn't wait to leave Texas for what should be much tougher conditions this week – and my other guess is that the tougher it gets at Kiawah, the better chance he has of becoming a factor. Remember: Rory finished at 13-under back in 2012, but nobody else was better than 5-under, which suggests this one could play more like a U.S. Open than a PGA Championship.
Sungjae Im (+7000)
At the beginning of this year, I wrote a piece offering a top-tier, mid-tier and low-tier futures play for each of the four majors. For the Masters, Matsuyama was my mid-tier pick. (Wish I'd listened to my own advice that week.) Why am I bringing it up here? Because Im was my mid-tier guy for this one.
I promise I'll listen to myself this time, as I still really like Sungjae to pop at a major and this one just might be his best chance. Other than a horrific Masters performance, he's played some solid golf this year, so there's no reason to believe there will be another iteration of that this week. Speaking of Im and the Masters, it was during his runner-up finish in November that I became a believer in his short game.
I always knew he had the ball-striking chops to contend at a big one, but his ability to get up-and-down from so many different types of lies that week makes me like him even more this week.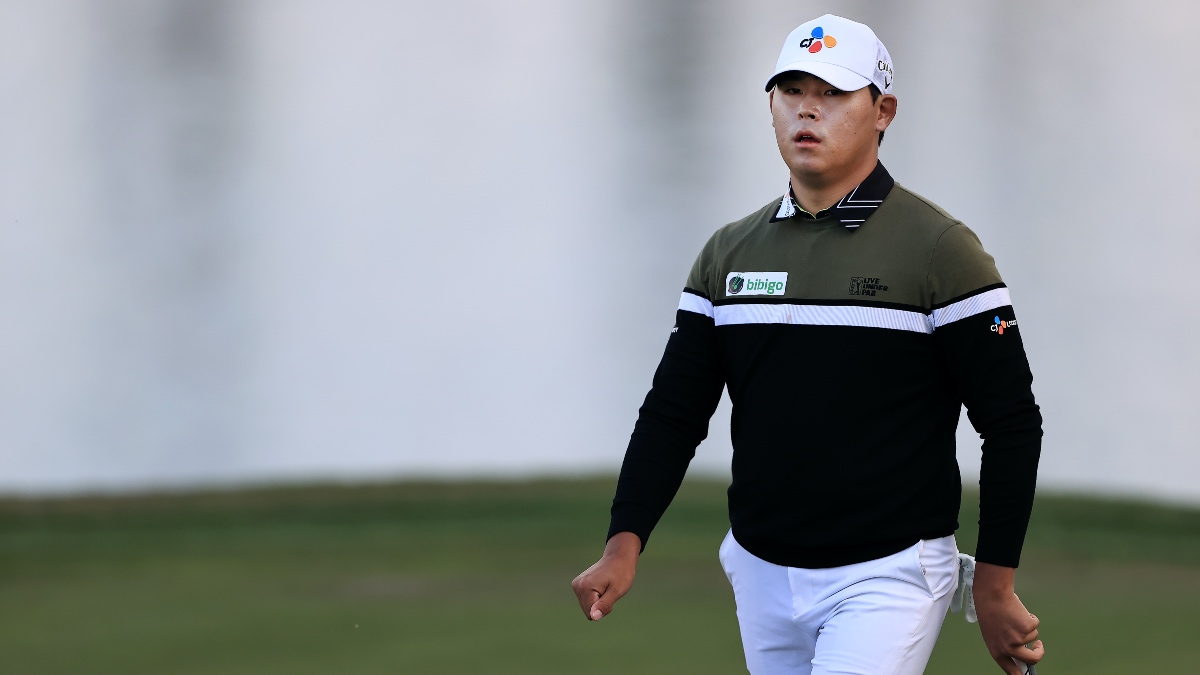 Si Woo Kim (+8000)
It doesn't take an expert to know that Si Woo thrives on Pete Dye tracks, which means he should love what he sees when he shows up here this week. He didn't have his best stuff at the Nelson, but his ball-striking numbers did improve in the final round, which portends good things. You're also getting a big-time talent at which (I think) should be virtually zero ownership in most OADs. For those playing catch-up in their pools, don't be scared to take a chance.
Top-Five
One player to finish top-five.
Viktor Hovland (+400 for top-five)
When Hovland turned pro two summers ago, there was serious debate as to whether himself, Collin Morikawa, Matthew Wolff or even Justin Suh would be the best pro golfer over the long haul.
Following Morikawa's victory at this event last year, that debate cooled off, but the defending champion is no longer such an easy answer. While Suh is still struggling to play the PGA TOUR full-time and Wolff is struggling with everything, Hovland is riding a serious heater. He's finished T-3 in each of his last two starts and owns top-six results in more than half of his 11 starts so far this year. He's also played well in the majors, with a T-13 at last year's U.S. Open and T-21 at this year's Masters, suggesting he's not afraid of the bigger spotlight.
Expect him to make another serious run at a title this week – and if he does, expect that "Hovland or Morikawa" debate to heat up once again.
Top-10
One player to finish top-10.
Abraham Ancer (+450 for top-10)
There haven't been many players over the past decade or so whom I believed had the talent to bypass an initial PGA TOUR victory and go straight to a major win. Ancer, though, is one of those few.
I'm still a bit shocked that he hasn't almost accidentally claimed a title somewhere, but I don't think he's daunted by that fact, either. Ancer has finished 26th-or-better in each of his last eight starts and I think his scrambling stats – he ranks top-20 this season – should be enough to keep him on the leaderboard this weekend, as well.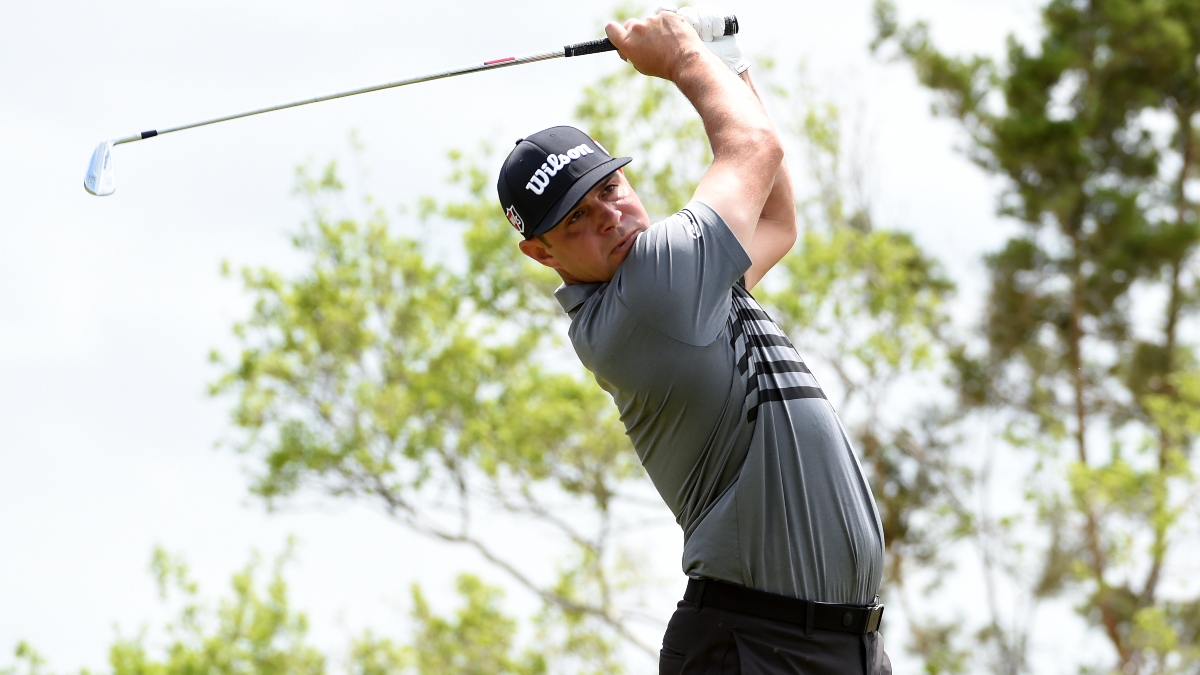 Top-20
One player to finish top-20.
Gary Woodland (+275 for top-20)
Is it a coincidence that my top-five, top-10 and top-20 plays all performed well at the Wells Fargo two weeks ago? Of course not. Even though Quail Hollow and Kiawah ostensibly have little in common, each course tests every part of a player's game; you can't really fake it at either one.
Woodland has been very up and down this year, but I think he's peaking at a time when some of the major championship venues – this one and next month's U.S. Open at Torrey Pines, in particular – should suit his game.
Top-30
One player to finish top-30.
Keegan Bradley 
Ten years ago, the little-known Bradley came out of virtually nowhere to win the PGA Championship, then almost as impressively followed it with a T-3 here at Kiawah the very next year.
Because of this and a recent results table which shows a lot of impressive finishes, Keegan should be a popular play for various props this week. I'll conservatively list him for a top-30 here, but I don't mind being more aggressive with top-20 and even top-10 plays.
Top-40
One player to finish top-40.
Matt Wallace 
Yet another form play, Wallace has been unsurprisingly impressive in his first full season in the U.S., posting a pair of top-10s and nothing worse than 34th in his last five starts.
He's another player who might be rooting for the wind to play this week, as a lower ball-flight could translate into success this weekend.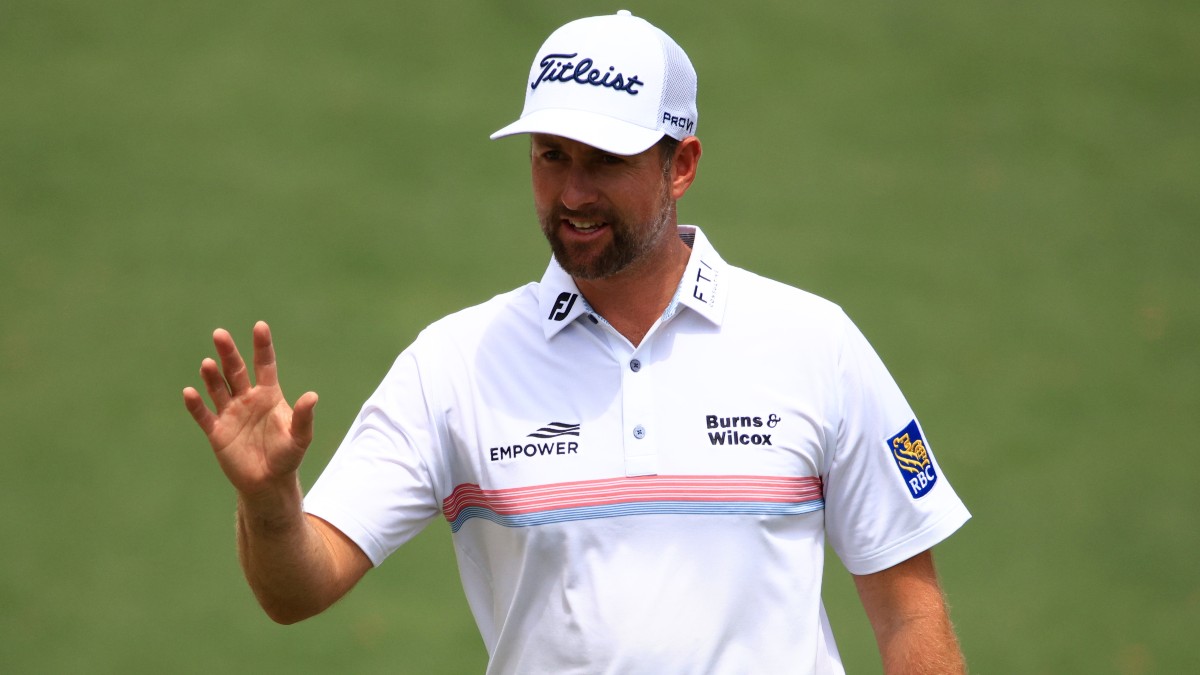 DFS Free Bingo Square
A safe plug-and-play option for DFS.
Webb Simpson (DK $9,200)
When last we saw Simpson, he was infuriating DFS players by WDing from the Wells Fargo Championship just minutes after lineup lock. According to sources who spoke with Webb, he woke up the previous day with a stiff neck and didn't feel fit enough to tee it up — and that means something for a guy who's a member at Quail Hollow and lives just off the course.
As of the time of this writing, I've yet to hear an update on his condition. Perhaps it's still lingering and will impact him this week, too. If not, though, I think this is a nice buy-low spot.
I'd expect that recent WD to scare off a lot of DFSers who don't want to risk another five-man lineup after lock. I'm willing to take a chance — until I hear otherwise — that this course should suit Simpson and he'll return to his usual consistency. With potential for low ownership, this should be a nice way to differentiate.
DFS 'Dog
A lower-priced option for DFS.
Rickie Fowler (DK $7,000)
Yeah, I don't love it, either, but there's a chance you'll be kicking yourself for leaving such value on the table at week's end. Rickie is cheaper on DK than the likes of Aaron Wise and Matt Jones and before you can reply, "Well, yeah… those guys are actually, you know… pretty good," allow me to make a case for him. I've always believed he plays some of his best golf when he needs to be creative and this venue should allow for plenty of creativity. He's also at his best when the wind is blowing and flustering other players. Then there's the fact that he was given an exemption this week.
You can trust that Fowler knows the public perception over handing a spot to a player who didn't necessarily deserve it, which should fuel him to prove that it wasn't a terrible decision.
Again, I wouldn't add him to every single lineup you're making, but high-volume players should at least get him in a decent percentage of 'em.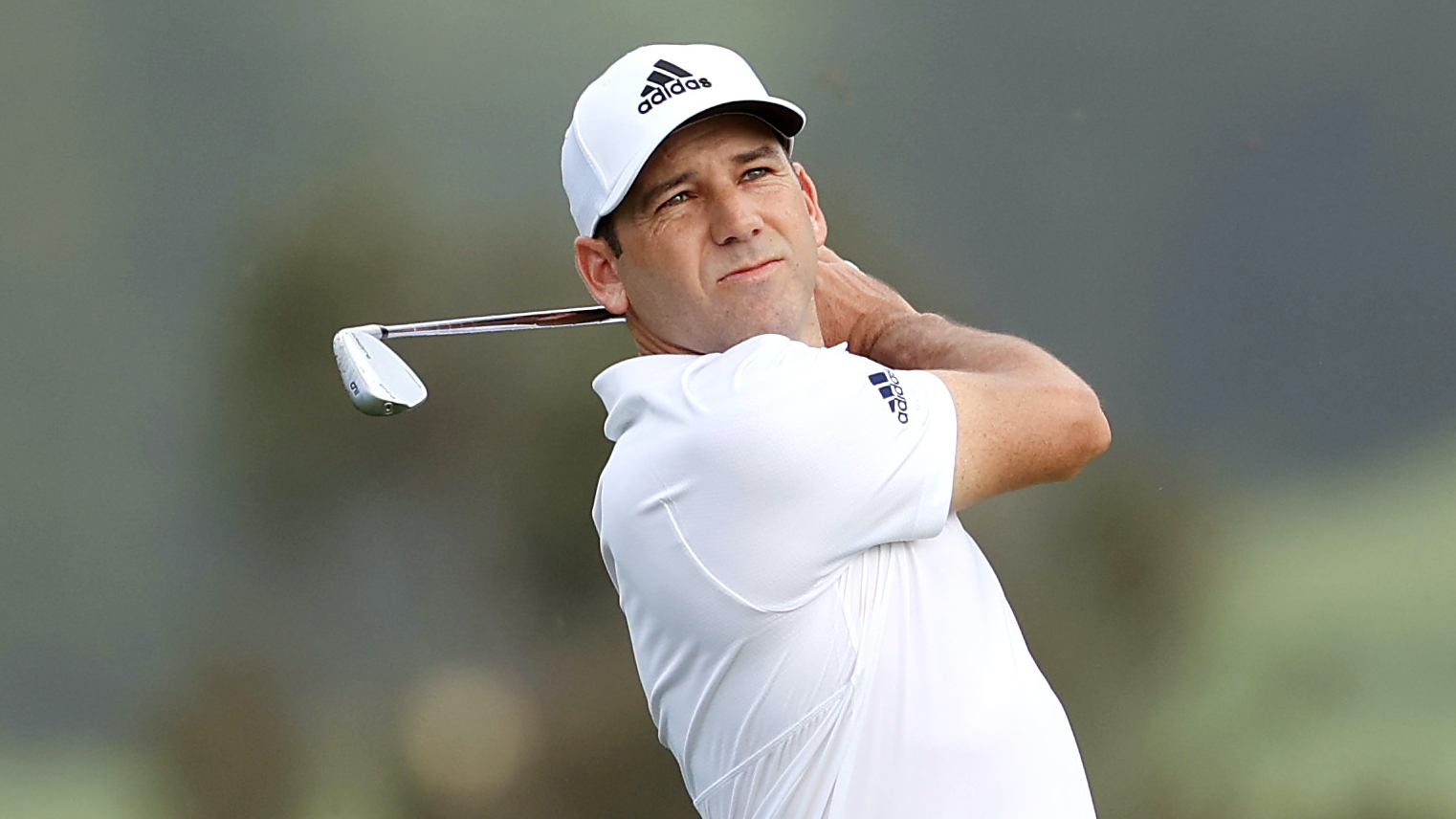 First-Round Leader
One player to post the low score Thursday.
Sergio Garcia (+8000 for FRL)
Something's gotta give here. In four of his last five starts, Sergio has posted opening-round scores of 67-65-68-65, a quartet of really strong Thursday performances. Of course, the fifth of those five was at the Masters, where he posted an opening 76 en route to missing the cut. There's a pretty definitive trend for Garcia at the majors recently.
Starting with the 2017 PGA Championship, he's made a dozen major starts and has 10 MCs, plus a T-52 and T-67 in his two lone made cuts. Betting him on Thursday has been a winning proposition lately, but betting him in majors has been an obvious loser.
I'm not ready to go all-in on Sergio this week, but I do think he can get off to another hot start before falling off the pace.
Matchup Man
One player who should beat comparable players.
Corey Conners (+7000)
At some point, both the books and the public will stop thinking of Conners as a plucky little Canadian who's had a nice little run and start thinking of him as an elite ball-striker who can and should contend if his short game is anything above average for a given week.
Despite a solo seventh at The Players and a T-8 at the Masters, he's still being priced as the little-player-who-could, which is a disrespect of which we should take advantage. I specifically like him in matchups this week, because – as I so often write for matchup plays – he gives us two chances to win.
Conners has made the cut in 17 of his last 18 starts, suggesting you have an opportunity to cash H2H plays on Friday afternoon, then another opportunity on Sunday.
The Big Fade
One top player to avoid at this tournament.
Bryson DeChambeau (+1400)
Prior to last week's AT&T Byron Nelson, I'd heard through the grapevine that competitors were saying new host venue TPC Craig Ranch was perfectly suited for Bryson's bash-it-and-find-it strategy. The end result? His numbers off the tee weren't bad, but his approach game, chipping and putting were all below the field average for the week, resulting in a T-55 result.
I know a lot of public bettors will come to the conclusion this week that the longest course in major history should suit perhaps the longest hitter in major history, but that decidedly won't be the case.
Last week's track fit his game much better and he didn't find success there, so we shouldn't have too much optimism that he can seriously improve upon that result at this one.
How would you rate this article?
This site contains commercial content. We may be compensated for the links provided on this page. The content on this page is for informational purposes only. Action Network makes no representation or warranty as to the accuracy of the information given or the outcome of any game or event.