Sobel: Koepka's Mindset a Big Reason Why He Keeps Winning Majors
Credit:
Michael Madrid-USA TODAY Sports. Pictured: Brooks Koepka
Brooks Koepka arrives at Pebble Beach having won the past two U.S. Opens and PGA Championships.
On Tuesday, he gave a window into what's made him so successful in golf's biggest events.
PEBBLE BEACH, Calif. — Prior to last month's PGA Championship, Brooks Koepka whittled down the list of potential contenders, eliminating those who weren't physically proficient or mentally strong enough to beat him.
He proved himself right, of course.
On Tuesday, he doubled down on that sentiment prior to this week's U.S. Open.
"If I do what I'm supposed to do, I know I'm going to beat over half the field," offered the two-time defending champion. "And from there, guys are going to change their game and the way they go about it. So you're down to about 30 guys. And from there, pressure, and who's going to play good. So you're down to about a handful of guys. That's just how I view it, how I view going into every tournament, every major. There's always a certain amount of guys, if they play well, there's a good chance they're going to win. Simple as that. You just hope it's you at the end of the week."
Well, he probably isn't wrong. Again.
While being enlisted as "only" co-favorite alongside his buddy Dustin Johnson is the kind of perceived slight that could produce yet another chip on his broad shoulders, he didn't mention it.
Instead, he reeled off a list of other affronts that he'll use as motivation this week.
Like the Fox TV promo which included other players, but not him.
Or the guy in the gym last week in Canada who recognized DJ, but not him.
Koepka is always trying to find something to help fire him up for a big event. Last month, it was a comment from Golf Channel's Brandel Chamblee, who posed that he wouldn't place Koepka in the same class with the very best in the world.
(For the record, Koepka explained Tuesday that he still enjoys watching the network's coverage, because he wants to know "what Frank [Nobilo] and David [Duval] and Rich [Lerner] are talking about.")
Whether those chips on his shoulder actually incite better play is a subject for debate, but it's inarguable that his mindset has helped him win each of the last two editions of this tournament.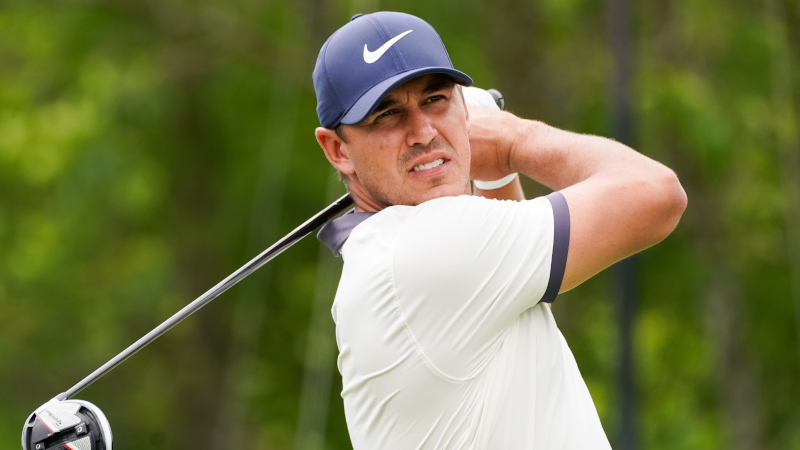 Whereas many players will grouse about the annual USGA setup and conditions, Koepka doesn't let those things bother him.
"Everybody has got to play the same golf course," he explained. "So it really doesn't make a difference. It doesn't make a difference if you put it in the fairway and you hit every green. There's really no problem, is there? Obviously, they're not doing what they're supposed to do. So they're not playing good enough. If they put it in the fairway, you shouldn't have to complain about the rough. You hit the greens and you hit it close, you shouldn't have to complain about the greens."
Koepka insisted that attitude is about more than just this week.
"I've just been never one to complain, make excuses. It doesn't matter. Nobody wants to hear anybody's excuse. I find it annoying even when I play with guys and they're dropping clubs or throwing them or complaining, like telling me how bad the golf course is or how bad this is. I don't want to hear it. I don't care. It doesn't matter to me. It's just something we've all got to deal with. If you play good enough, you shouldn't have a problem."
If you're banking on Koepka to win a fifth major title this week — never a bad bet at these tournaments he makes look so easy — everything about this mentality should leave you, well, just as confident in him as he is in himself.
How would you rate this article?