Sobel: Stay On These Bandwagon Picks at The Travelers Championship
Credit:
Credit: John David Mercer-USA TODAY Sports. Pictured: Jamie Lovemark.
CROMWELL, Conn. — Don't be a bandwagon jumper. We've all heard that before. It doesn't matter if you grew up near Washington D.C., you can't just start rooting for the Capitals when they reach the Stanley Cup Final. It doesn't matter if your wife's friend's neighbor went to Alabama; you can't pull for the Crimson Tide only in the national championship game.
But there's another kind of bandwagon jumping that is similarly ill-advised. Once you're on, be very careful about jumping off. This notion, of course, is less about team affiliations and more about gambling. If there's a bet you really like, keep sticking with it, even if it hasn't paid off yet.
That's what I'm doing this week. I'm staying on the bandwagon. I've identified six PGA Tour players whom I've probably recommended more than any others this year. They've combined for a grand total of zero victories.
That stat alone doesn't tell the whole story, though.
The guys I've touted most frequently are players who continue to play well on a weekly basis. I always try to identify guys who are about to win, rather than those who already have, the idea being that I want to catch 'em on the upswing, not the downside.
With that in mind, let's get to the players I pick pretty often, each of whom have a bandwagon that I'll be riding on here at TPC River Highlands.
Xander Schauffele (+3000 to win; +600 for top-five)
I feel like I pick X-Man so often, he should probably file a restraining order. I still believe this guy has one of the best swings on the PGA Tour and is simultaneously one of its most underrated players. That's a nice recipe for finding value, and I think there is tons of it here, both short-term and long-term.
Patrick Cantlay (+2500 to win; +500 for top-five)
He once shot 60 here as an amateur, nearly holing out on the final hole for an eagle and 59. He's obviously a more seasoned, mature player now and even though he has won this season, he has yet to win this year, an important distinction. The Cantlay bandwagon is awfully crowded, but there's always room for a few more to jump on this week.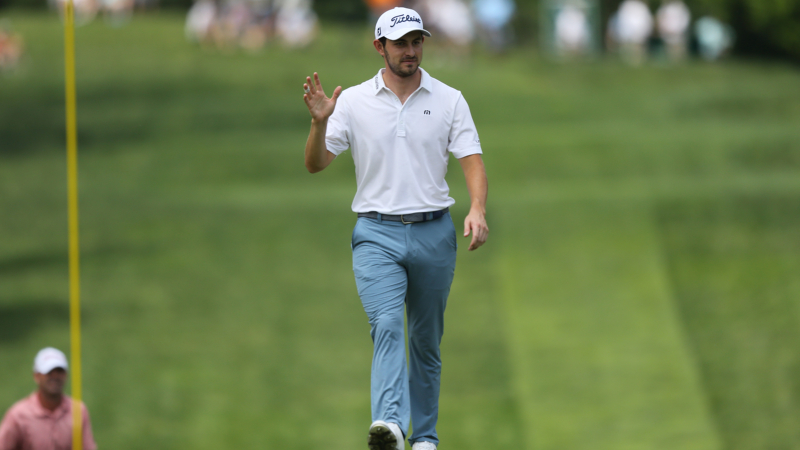 Credit: Aaron Doster-USA TODAY Sports. Pictured: Patrick Cantlay
Marc Leishman (+2800 to win; +550 for top-five)
A former champion at this tournament, Leishman is ready to win another title very soon. He came close at the AT&T Byron Nelson, where he finished solo second, but remains a strong value pick this week.
Emiliano Grillo (+3500 to win; +700 for top-five)
Before missing the cut at last week's U.S. Open, Grillo had reached the weekend in 20 straight tournaments. I actually think the missed cut could help him this week, as he didn't have to expend as much mental energy as those who played four rounds and he should have a little fire in his belly.
Chesson Hadley (+7000 to win; +1400 for top-five)
The Hadley bandwagon has slowed to a crawl, but this number represents tremendous value for him. Before missing the cut at the U.S. Open and tying for 40th at the Memorial Tournament, he finished in the top 20 in his previous six starts. He's ready to bust through soon, and this should be a good course for him.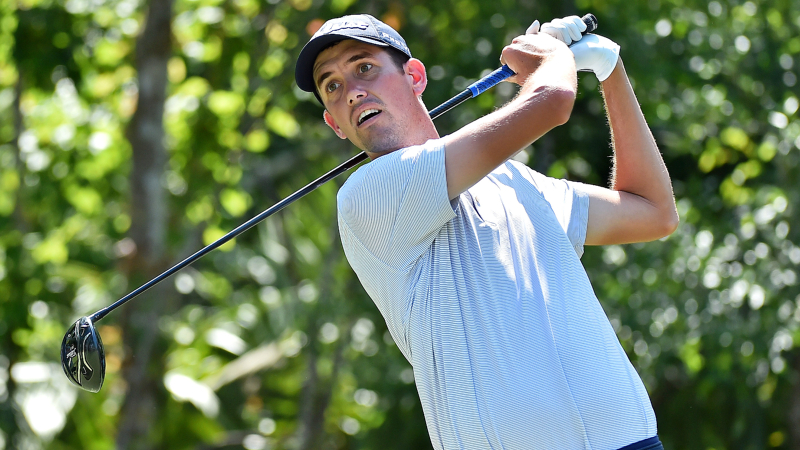 Photo credit: Jasen Vinlove-USA TODAY Sports. Pictured: Chesson Hadley.
Jamie Lovemark (+9000 to win; +1800 for top-five)
I have it on good authority that Lovemark is in fine form after a few weeks off, as he might've posted a little 10-under round at Winged Foot this weekend. He's been out here a long time to have never won, but the first one is coming sooner rather than later.