Sobel: Answering the Questions About Kuchar, Spieth, McIlroy and Slow Play
Credit:
Gary A. Vazquez, USA Today Sports. Pictured: Tiger Woods, J.B. Holmes
With less than two months to go until The Masters, Jason Sobel looks at some pertinent questions around the PGA Tour.
What should Matt Kuchar do to repair his damaged reputation? Should the PGA penalize players for slow play?
And what should we make of Jordan Spieth's peculiar form?
When I was first starting out in the golf writing biz, a more experienced — and more volatile — member of the media offered some unique advice.
"Have it out with a player," he said, "then the next day, you'll both say your sorries and he'll wind up being a great source afterward."
That's never really been my M.O., but on the few occasions I've had a dust-up with a player, I've usually found this to be true. Battle with a guy, then make up, and you'll have a much better relationship than if you've never battled at all. I still don't recommend the strategy, but it's hard to argue the success rate.
I've been thinking about this lately, not because I've had a recent battle, but because I wonder if this works for a different dynamic, as well.
If a player sees his image tarnished publicly, draws the ire of fans who were never that passionate about him in the first place, then makes amends for his mistake, can he actually emerge with his reputation not just intact, but somehow better than before?
The clear example in this case is Matt Kuchar, who's rightly drawn harsh criticism in the aftermath of winning the Mayakoba Golf Classic and paying his caddie $5,000 — much less than the going rate for a man on the winning bag.
Many saw this as a clear-cut situation: Kuchar earned more than a million bucks, then low-balled his one-week-only local caddie, David "El Tucan" Ortiz, by only offering a small envelope's worth of cash.
By the time this story went public, it was a PR disaster. The rich, white professional golfer (with more than $46 million in career earnings) failed to pay the poor, Mexican caddie the standard rate for a win. It's difficult to argue that this was anything less than pure selfishness.
Like all hot topics, though, this one caused so much fervor because there really wasn't a clear-cut answer.
Sure, it's a bad look, but Kuchar and Ortiz had reportedly agreed upon a monetary payment prior to the beginning of the tournament. And yes, the standard caddie payment for a win is 10 percent, but that's for a regular caddie, a man being rewarded for the four years of missed cuts and canceled flights and time away from his family.
Even so, this was a fight Kuchar was never going to win – especially in the court of public opinion.
This past week, after doubling-down with a few tone-deaf comments, the golfer issued a press release that finally stated he'd call Ortiz, pay him a larger percentage for the win and donate money to charitable organizations around the Mayakoba.
Story's over. Everyone's happy. The end … right?
Not exactly. Kuchar's reputation has taken an obvious hit, one which won't be easy to overcome. But that doesn't mean it'll be impossible.
He's already taken the first step: Owning the mistake. That was important. Once he does speak with Ortiz, if their conversation is amicable, he should invite him to a tournament. Maybe not to caddie – Kuchar's regular guy, John Wood, is one of the best out there – but at least to hang out.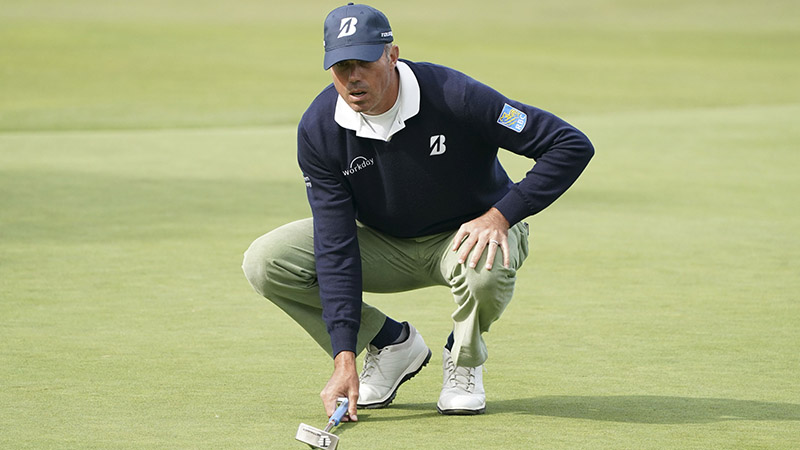 Show the public there are no hard feelings (if indeed, there aren't). Hell, let the guy wear an I'M WITH STUPID t-shirt that points at Kuchar as they walk down a fairway together.
He was always the type of golfer who didn't inspire much passion. The kind of guy who might not be your favorite, but certainly wasn't your least favorite. This is his chance to change that narrative back – and maybe even get the public back on his side. It doesn't end with a press release, though. It'll take some work.
But hey, sometimes in this business it takes a dust-up before a relationship can improve. Maybe – just maybe – Kuchar can turn this entire ordeal into a positive in the public eye.
How slow can you go?
We witnessed the perfect slow-play storm at Riviera on Sunday: It included J.B. Holmes, in contention, in windy conditions. That's like black ice on the 405.
Speaking of traffic, I've written about the analogy between the two annoyances many times before. Everybody hates when they happen and nobody thinks they're to blame.
After the final round, Holmes insisted that he's actually sped up over the years, which is probably true and should have us burning recordings of his early-career victories.
The lasting image of this week won't be Holmes lifting his young son on the final green, which is a shame, because the narrative of a guy undergoing life-threatening brain surgery and coming back to this level is a terrific one.
Instead, the lasting image will be of him plumb-bobbing a few one-foot putts, taking over a minute before eventually taking his putter back and tapping his ball into the cup.
It's probably no coincidence that Justin Thomas and Adam Scott, the other two players in that final group, posted scores of 75 and 76, respectively.
Let's not place all of the blame – or even a small part of it – on Holmes.
Until the PGA Tour begins policing slow play, there's zero reason for him or any other player to play any faster. There's no chance of penalty on the scorecard, so even a warning has all the impact of a soccer player being given 10 yellow cards without potential for a red.
That said, the PGA Tour should take a good, long look at what took place Sunday. Sure, it was a perfect storm, but the pace of play narrative was easily the biggest story of the day.
That's a shame for the viewers, a shame for the tourney and a shame even for Holmes, whose win was overshadowed by his slow play.
None of that is good for the overall product, which is overdue to finally uphold the pace of play rules.
What's wrong with Jordan Spieth?
The more Spieth keeps fumbling away weekend rounds, the more we're going to keep asking that question.
After a final round that included two bogeys, a double, a triple and a quad, Spieth is now showing a pattern of futility. Following last week's final 36 of 74-75 — also while in contention — he posted 70-81 to sink down the leaderboard, from T-4 entering the last 18 holes to T-51 when it was over.
In trying to solve this riddle, let's start with this: He obviously still has plenty of game. It's not as if he's posting these scores in every round, so there's something about these weekend rounds that's caused him more problems. And he can clearly finish, based on the fact that he's already won 11 career titles, including a trio of majors.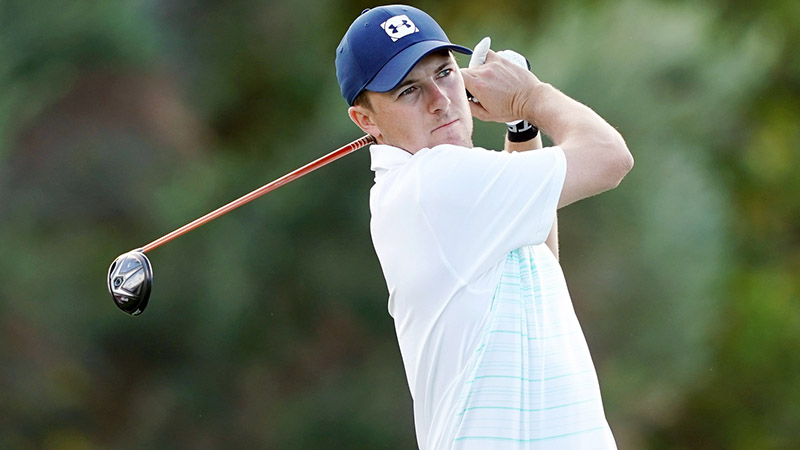 All of which leads us to one unprovable conclusion: It's gotta be mental.
I've always had a problem with trying to assess the so-called "mental toughness" of any player. Even when Tiger Woods was at his peak and we called him the mentally toughest ever, there was no analytical data to prove this point. Similarly, we have no idea if Spieth's recent weekend downward spirals are connected to what's between his ears, despite what we might think.
One thing I've noticed watching him the past few weeks – and not to single him out, because I've seen the same thing in the likes of Tiger Woods and Rory McIlroy over the years – is that it looks like he's pressing with every single machination.
There are fewer smiles than before. What seems like more stress. No fun. Granted, it's easy to have more fun when you're playing better, but I wonder if an improved atmosphere could help inspire him to better scores.
It's just a theory. The more he crashes and burns on the weekends, the more theories we'll collectively have.
Until he wins again, that is.
I don't think he's that far off, but I do believe there's something keeping him from reaching his potential right now in those critical rounds.
Is Rory McIlroy feeling the pressure?
The final round at Riviera lasted so long that we lived through about four different Rory narratives during the duration.
After a couple of spins on "He can't go low on Sundays anymore!" we finally landed on "He's trending in the right direction!"
I'm sure that Spieth's struggles are indirectly helping deflect any criticism toward McIlroy, though he did his part to quash the Sunday notion by posting a 2-under 69 and finishing in a share of fourth.
That's the third consecutive top-five finish for him. That would have us crowing about any other player's Masters chances, but in the case of McIlroy, we talk more about whether he's lost some of his abilities to finish.
There's no doubt that he hasn't closed like he did earlier in his career, but I still think it's temporary.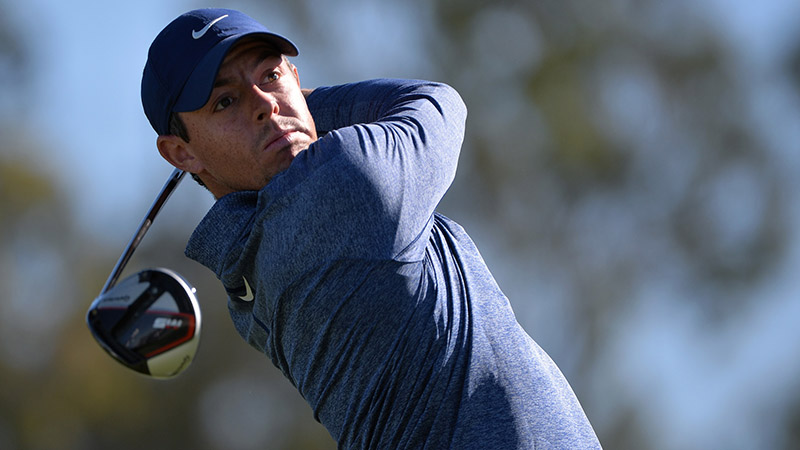 Too often, the public views close calls as negatives, but I've always looked at these as positive effects. The law of averages states that the more times Rory gets into contention, the better his chances are of finally winning one of these.
And as we all know and understand, he'd much rather that comes during a certain week in April than anytime in January or February.
How would you rate this article?