Jon Rahm Deserves a Close Look Among U.S. Open Favorites
Credit:
John David Mercer-USA TODAY Sports. Pictured: Jon Rahm
We have far more questions than answers at the top of the U.S. Open betting board.
Depending on where you look, the books have decided to put eight guys in that +900 to +1500 range.
Dustin Johnson is a slight favorite in most places after winning the St. Jude Classic in dominating fashion, but he has Justin Rose, Jason Day, Justin Thomas, Jordan Spieth, Tiger Woods, Rickie Fowler and Rory McIlroy all right in line with him in the betting world.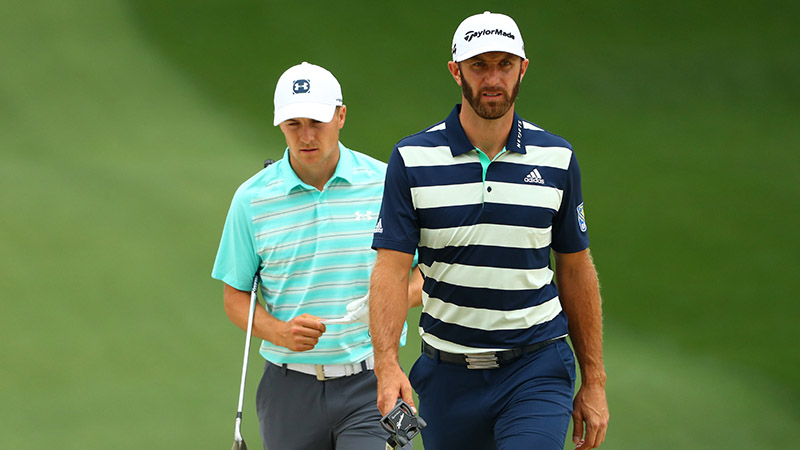 Pictured: Jordan Spieth and Dustin Johnson. Rob Schumacher-USA TODAY Sports
A lot of the uncertainty comes from the course itself. We haven't seen Shinnecock host a U.S. Open since 2004. Since then, the course has added 500 yards and widened the fairways by 15 yards in some places. Those changes turned the course from a precision track where shorter hitters such as Corey Pavin and Raymond Floyd won titles to one that seems to favor the bombers (7,445 yards for a par 70).
Among the favorites, I have one bet in on Thomas at +3600 as part of a parlay. He's clearly got the length to compete here if the bomber narrative comes to pass. Thomas was in the final pairing on Sunday at Erin Hills last year and used that as a learning experience to take down the PGA Championship. He's cooled off a bit since a hot start to the year, and there's a chance his number slides with more attention on Johnson and Rose likely as we get closer to Thursday.
I also think losing the No. 1 ranking to Johnson will be a blessing in disguise for Thomas. Instead of answering questions about playing his first major as the top-ranked player and dealing with whatever extra pressure that may entail, he comes in with a little extra motivation to regain the top spot.
When investing in one of these top guys, it's important to keep an eye on the weather and how it affects their tee times. Wind is expected to be a factor this week on a course that's exposed out by ocean on Long Island. If the wind does pick up, I'd give Rose and Day an extra boost.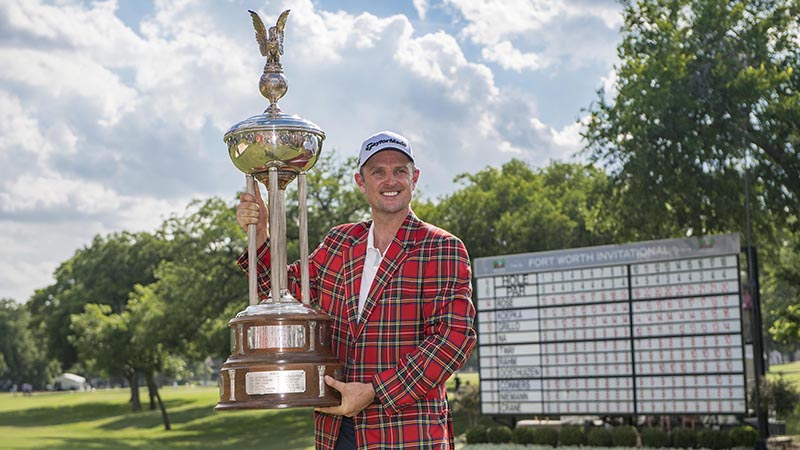 Pictured: Justin Rose. Jerome Miron-USA TODAY Sports.
Outside of that group at the top, I'll be monitoring Jon Rahm closely this week. He's at +2000 in most places and fits that distance narrative to perfection. I'm hoping the other big names will draw in more of the cash as the week goes along, and we'll see him slide. This happened at the Masters, and he ended up teeing off at +2800. Rahm has as much talent as any of the guys at the top, and if we can get him at close to double the number of someone such as Fowler or Tiger, then that would be the best value on the board among the elite players.
Speaking of Fowler and Tiger, those would be the two I'd stay away from in this group. They can obviously win, but there is no way they should be getting a number to what Rose or Thomas is getting. Fowler just doesn't have the same win rate as others in this group, and we're still waiting to see Tiger put his game together. Books simply know they're popular among fans and they'll get bet regardless of the number, so the value just isn't there.