Which Teams are Expected to Contend for MLB Divisional Titles in 2018?
Credit:
Brad Mills – USA TODAY Sports.
Pitchers and catchers are reporting…baseball time, baby!
Win totals
Unfortunately, neither Fangraphs nor Baseball Prospectus have their playoff odds up, likely because half of the league is still free agents. That won't stop me, though. I have my own gosh-darned playoff odds in my head.
To be honest, I like a lot of the favorites and I'm guessing the public does, too. Sure, it's a bit square, but some of these shouldn't be all that close.
Last season, all six preseason favorites won their division, with the Red Sox having the closest competition with the Yankees two games back. The Cubs were the second closest with the Brewers six games back, with the other four divisions all being decided by more than 10 games.
Right now, five of the six winners from last year are expected to repeat, with the Red Sox the only ones who aren't. However, only the Indians have a lofty price to pay at -400.
Original analysis based of opening odds on 2/8
The team that I love the most is the Astros. They can be had at an even payout despite having the most-stacked roster in the bigs, in my opinion. Fangraphs projects them to have 12 more wins than the Angels, while Baseball Prospectus expects them to have 14 more wins. They have an offense that just won't quit and now, with the addition of Gerrit Cole, they may also have the best rotation in the game.
Meanwhile, the Angels need to rely on Mike Trout to have another MVP-type season for their success. Is he just going to put up 10 WAR seasons every year until he dies? They also need Shoehei Ohtani to be an ace because their rotation is otherwise rather thin. You may or may not recall, but I don't believe his transition to the MLB will be all candy and sunshine.
Also worth taking is Washington. BORING, yes, I know. Give me an argument as to why the won't win the division, though. Their biggest competition is the Mets, whose entire roster is made up of players with glass bones and paper skin.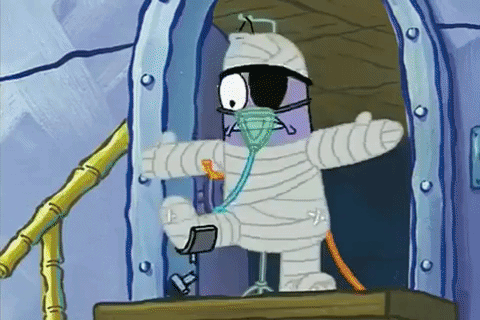 The Nats will be going for it all, as it's probably their last shot at a World Series before Bryce Harper bolts in free agency. They managed 97 wins last year despite Harper missing 50 games, Trea Turner missing 60, and Adam Eaton missing 140. That's a whole lot of value left off the board. Fangraphs is expecting them to top the Mets by 10 wins, while Baseball Prospectus is expecting a seven-win margin.
If you want one risky one, I like the Cardinals. You may just want to take over their win total, which I wrote about yesterday, but the race should be tight between them and the Cubbies. The Cubs are expected to get around 91 wins and I think the Cardinals should push for 90 themselves. I'm not high on Milwaukee because I don't expect their key contributors (specifically Jimmy Nelson and Chase Anderson on the mound, Travis Shaw and Eric Thames at the plate) to repeat their 2017 performances.
A little baseball to keep in mind as we enter spring training. I'm personally waiting to bet on these because I want to see where a few of these remaining key free agents land. Check back as we get more baseball odds over the coming weeks and follow @ActionNetworkHQ for breaking stories.
2/12 Update
With Yu Darvish signing with the Cubs and likely some bets on them as well, their odds have moved quite a bit. The move from +175 to -130 represents about a 20% increase in implied probability…not too shabby. Fangraphs bumped their expected win total from 91 to 94, while the Cardinals remain at 88. Cards are still not a bad bet in my book at the increased price of +300.
Other than the Indians, every favorite's odds have increased since opening. I thought they seemed a bit underpriced and I commend anyone who took their opening odds.
Photo via Brad Mills – USA TODAY Sports
How would you rate this article?
This site contains commercial content. We may be compensated for the links provided on this page. The content on this page is for informational purposes only. Action Network makes no representation or warranty as to the accuracy of the information given or the outcome of any game or event.