2018 MLB Pitcher Prop Motherload and Value Bets
Credit:
Brad Penner, USA TODAY Sports. Pictured: Luis Severino
Similar to the hitter props, I won't go over all of these, but I will drop some wisdom on the ones that stick out to me the most and the ones I'll be betting.
Collectively, I bet on far fewer pitcher props than position player props. These numbers are a bit more sporadic and can bounce around a ton from year to year.
Wins
Only one win total was good enough for me. However, the Yu Darvish under is almost enticing enough…
Lance McCullers over 10
I'm a big McCullers guy so this one wasn't tough for me. The Astros will win a lot of games. Anyone who starts 30 games for them should end up with at least 10. McCullers is one of the better young pitchers in the game and if he can stay healthy, this one is a slam dunk.
ERA
Earned run average is a fickle stat, much like batting average. You can pitch like an ace and end up with a crappy ERA and you can pitch like a minor leaguer and wind up with a decent ERA. So much luck is involved. Here are the two I bet on:
Clayton Kershaw over 2.20
That's right, I'm fading Clayton Kershaw.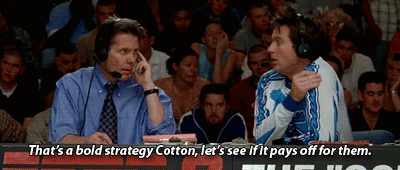 He's posted multiple seasons in his career with a sub-2.00 ERA, so this number may be high in some folks' eyes. BUT, he's getting a bit older and showed some 
slight
signs of aging, including the slowest fastball of his career. He also posted his highest
SIERA
 since 2012. He's certainly not going to suck, but a 2.20 ERA is a very low bar to set for anyone.
Luis Severino over 3.20
That's right, I'm fading Luis Severino (pictured above).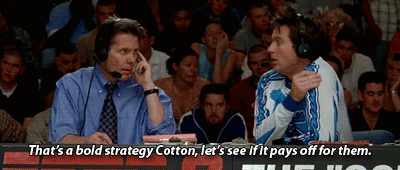 This one is not really backed up by as much statistical evidence as some of my other plays. Severino finished with a 2.97 ERA last year and deserved to do so, as his strikeout and walk numbers were very good. It's difficult to consistently be a low-3 or sub-3 ERA pitcher in the American League, though. Chris Sale and Corey Kluber have both posted higher numbers than that in the past couple of seasons, as have David Price, Justin Verlander, Dallas Keuchel, etc. The best pitchers can pitch their best and get unlucky with ERA. Severino, who is still not quite established, is no different.
Strikeouts
Strikeouts are probably the most predictable statistic of all of these. The K/9 rate is highly correlated from year to year, whereas wins, ERA, and saves are not.
Chris Sale under 279.5
That's right, I'm fading Chris Sale.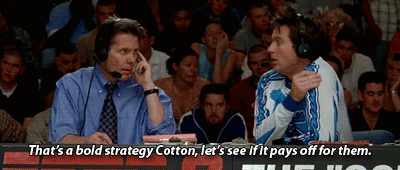 Last year, Sale established a career high with a whopping 308 strikeouts. Strikeouts are consistently rising from year to year, so that makes sense. It was his first time topping this year's total of 279.5, too. I love Chris Sale. I'm a Red Sox fan and his starts reminded me of when I was a young lad watching Pedro Martinez. I do, however, believe that Alex Cora will learn from John Farrell's mistakes. Sale was essentially burned-out by the end of the season and they don't want that happening again. I expect less innings per start and perhaps less starts altogether. He's a strikeout king, but 280 is a long way to go in this unpredictable sport.
Saves
These are very random. Just two pitchers in the top 10 in saves in 2016 made the top 10 last year. You can get bumped from the closer's role, miss some time, blow some saves, or your team can be bad and not give you that many opportunities. There's one that I've bet so far and another that I am very close to taking.
Aroldis Chapman under 37.5
You've probably had enough of the Cotton GIF by now, so I'll spare you this go-round. The Yankees are damn good and their bullpen will have plenty of save opportunities. I'm just not sure that Chapman will be the guy getting those saves. They have a loaded bullpen with Dellin Betances, David Robertson, Chad Green, and Tommy Kahnle all capable of taking opportunities away from Chapman if he falters. 2017 was also Chapman's worst year in many statistical categories.
Archie Bradley over 19.5
This is the one I have not bet, but very well may before Thursday. Bradley is a former top-10 pick who was awful as a starter in 2016, but absolutely lights out as a set-up man last year. With Fernando Rodney gone, Bradley has been competing for the spot with Brad Boxberger and Yoshihisa Hirano, the latter of which is a 34-year-old who just came over from Japan. Bradley should get the job, but it's possible they decide to use him the same way they did last year, which is the only thing holding me back.