BlackJack's Plays of the Day: Takin' Care of Business
Credit:
Kyle Terada-USA TODAY Sports. Pictured: Klay Thompson and Andre Iguodala.
It's Golden Knights day, baby. That means it's a good day for us, brothers. And I'll tell you what, I'm feeling good today. I'm feeling adrenaline running through my veins. I'm feeling unstoppable today, friends. When we feel like that on this team, we play and we play big. That's what I'm doing today, and it's my recommendation to you as well. Make sure you follow along on the Action App for all my plays today, because we've got a lot of business to tend to. In fact, that's the motto of the day: "Takin' Care of Business." Let's do it, baby. TCB time.
WINNERS
Texas Rangers at Seattle Mariners (-120)
3:40 p.m. ET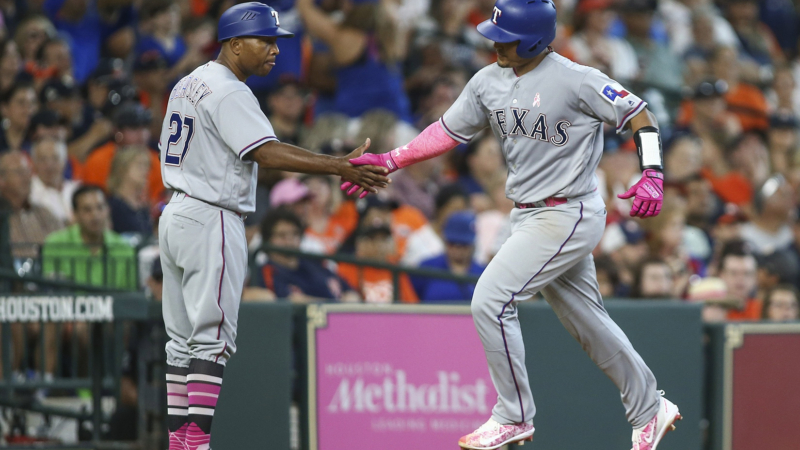 Troy Taormina-USA TODAY Sports
Christian Bergman is starting for the Mariners, and to say he has not impressed during his time in the big leagues over the years would be an understatement. He has never had a sub-5.00 ERA. He gets the spot start today due to a rainout that changed Seattle's rotation. The Mariners are also dealing with Nelson Cruz being out and the fallout of Robinson Cano's 80-game suspension. As if that wasn't enough, they face the ageless one, Bartolo Colon, who just continues to be effective in the face of all logic. I'm going to roll with Big Sexy and the Rangers.
THE PICK: Texas +110
Golden State Warriors at Houston Rockets (-1.5)
9 p.m. ET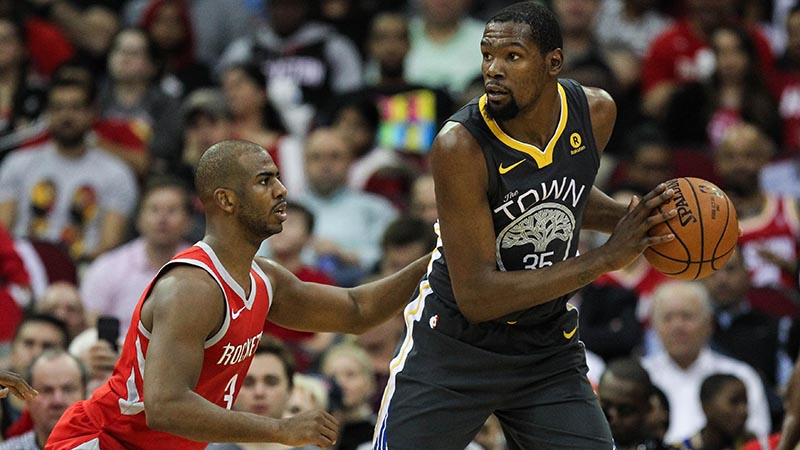 Troy Taormina-USA TODAY Sports
They're doing it again and I'm doing it again. The books are giving the Warriors points, and I'm taking them again. This is the best team in the NBA, and it isn't particularly close. I don't care that they're on the road. I don't care that Houston "has" to win this game. None of it matters. The Warriors have been destroying teams in these playoffs, and I have absolutely no reason to think it won't continue in Game 2. It's just a simple rule I have: When the best team in a sport is getting points, roll with it.
THE PICK: Golden State +1.5
Houston Astros (-125) at Los Angeles Angels
9:40 p.m. ET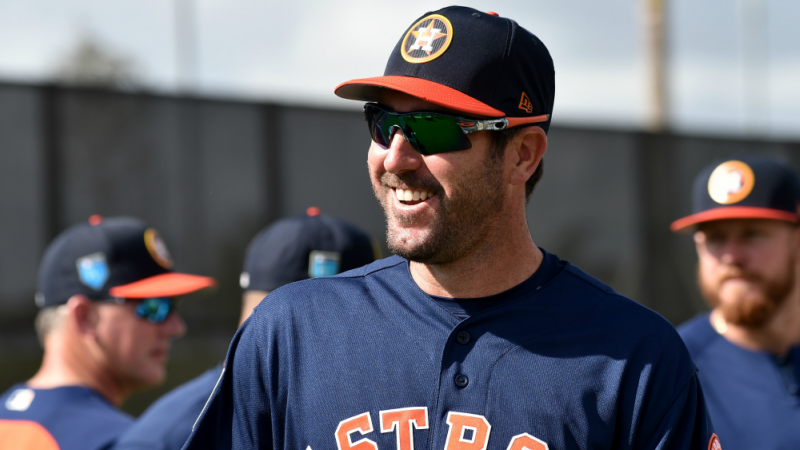 Photo Credit: Steve Mitchell-USA TODAY Sports
Justin Verlander has been simply sublime to start this season for the Astros. He has gone 4-2 with a 1.21 ERA thus far and looks as good as ever. Garrett Richards, on the other hand, was expected to be a top-of-the-rotation guy for the Angels and has been less than stellar. The Astros are the better team, and I like them to take the rubber game of this three-game set at a low price.
THE PICK: Houston -125
That's it for this one, baby. Let's go TCB.