Over Bettors in Toronto Let Down After First-Inning Explosion
Credit:
Toronto Blue Jays catcher Russell Martin (55) is caught in a run down. Credit: Nick Turchiaro-USA TODAY Sports
THE HIGHLIGHTS
Five runs were scored in the first inning between the Angels and Blue Jays.
With the total set at 8.5, the over seemed like a sure thing.
The two teams combined for just three more runs to spoil the night for over bettors.
When five runs are scored in the first inning and the total is 8.5, it's over, right? Might as well start paying attention to your other wagers, right? #GreenDotCity for over bettors, no doubt about it, right? Lock of the century, right?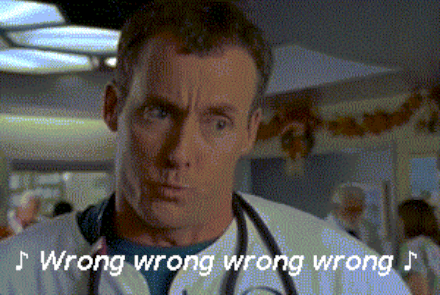 Let's start from the beginning.
After a Teoscar Hernandez single drove in Josh Donaldson, it appeared as if Garrett Richards would limit the damage to just one. However, with two outs, Chris Young dropped a fly ball that allowed two more runs to score.
Mike Scioscia said Chris Young lost the ball in the lights.

— Jeff Fletcher (@JeffFletcherOCR) May 23, 2018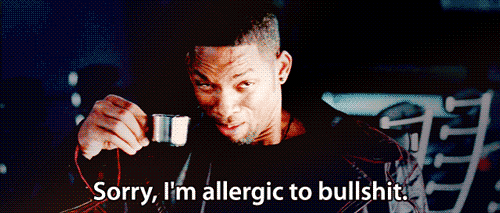 Sounds good, Mike.
The inning should have been over, but Kendrys Morales made Young pay double for his mistake by tacking on a two-run dong to make it 5-0.
The scoreboard went quiet for a few innings, but the Angels started to claw back in the fourth, adding two runs of their own to make the score 5-2. With five innings left, just two more runs would put this game over the total. Over bettors still felt saucy.
But … another quiet stretch reared its ugly head. The Blue Jays failed to score with men on first and third with no outs in the bottom half of the fourth thanks to a pickle play that nabbed Russell Martin in between third and home. A leadoff double in the fifth by Donaldson also led to nothing.
The scaries were really settling in by the eighth inning, but the Angels offered some hope.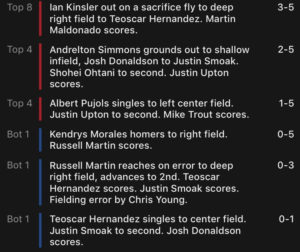 A Martin Maldonado double to lead off the eighth finally led to the eighth and penultimate run needed for over bettors. You know what? You ought never tease an over bettor like that, Ian Kinsler. Soul crushing …
A double play off the bat of Hernandez squandered a leadoff walk by Toronto in the eighth, and it was all but over … or I should say under. Dreams shattered far and wide.