Pro players went 1-1 with their moneyline plays last night, but endured an epic bad beat on the Dodgers-Padres Under (7.5). Los Angeles led, 3-1, entering the bottom of the 9th but Kenley Jansen blew the save. The Dodgers scored 4 runs in the 12th to win, 7-3. On to the next!
After analyzing Wednesday's 13-game slate using Sports Insights' Sportsbook Insider Pro betting tools, I've pinpointed four MLB bets that professional players are focusing on, including games that start at 7:10, 7:35 and 10:10 p.m. ET.
All data as of 3:15 p.m. ET
Cleveland Indians vs Minnesota Twins (+104) 
7:10 p.m. ET
The Twins dropped Game 1 of the Puerto Rico series, 5-1, last night, but sharps expect them to bounce back tonight. Minnesota is getting a slight majority of bets (57%), but it accounts for an overwhelming majority of dollars (83%). Since opening, the Twins have moved from +123 to +104. Normally, 57% of bets won't move a line 20 cents, so we know sharp action caused this line movement. Goodfellas at Pinnacle steamed Berrios and Company +120 late last night, which is largely responsible for the line plummeting in their favor.

When teams get steamed at Pinnacle (arguably the sharpest offshore book) with no conflicting steam on the opponent, they've produced +129.63 units since 2005.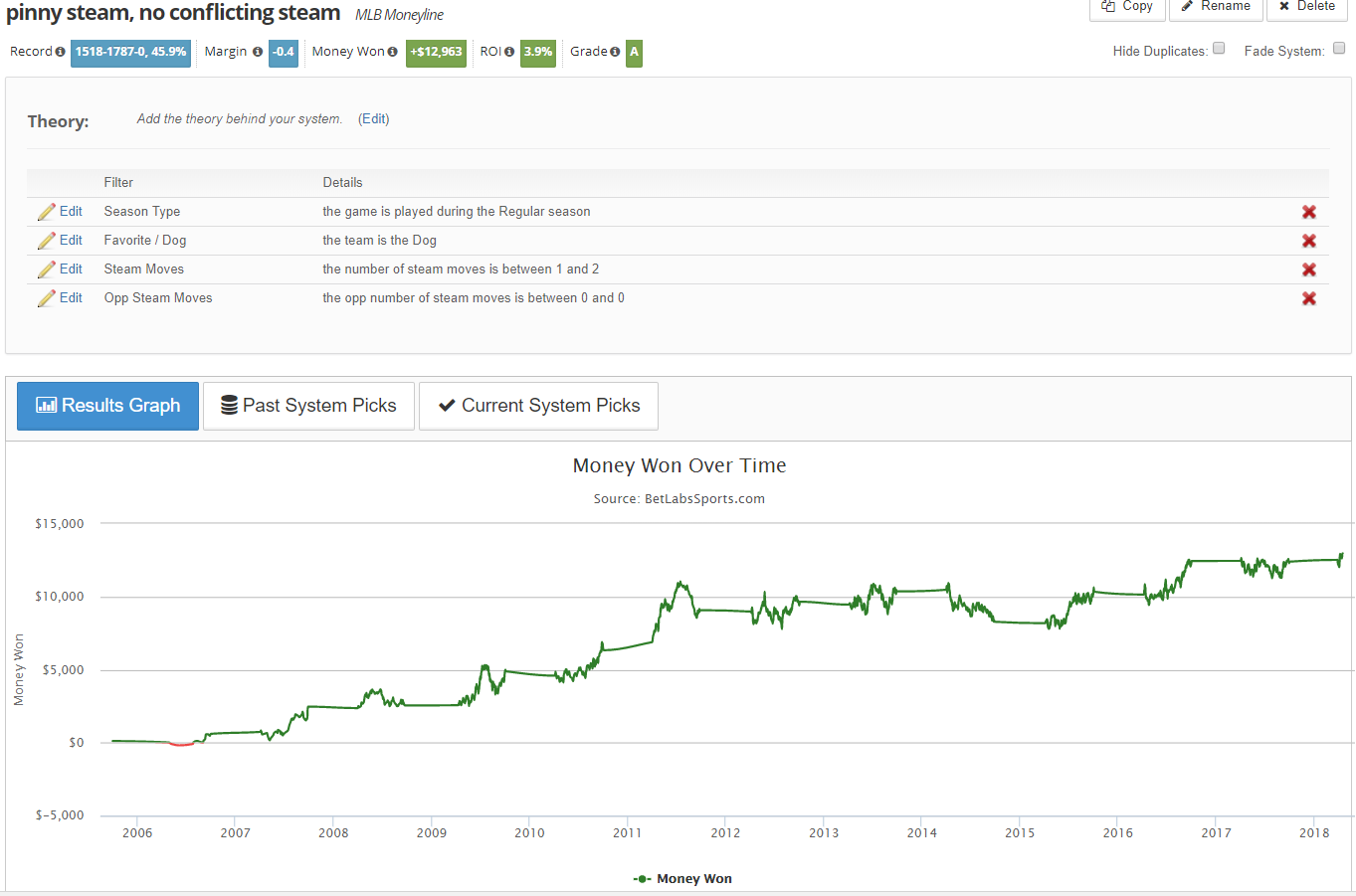 START MY FREE TRIAL
model helps you find edges when betting moneylines and over/unders for the full game